Selected Criticism on Adrienne Rich
Cabral, Rodrigo. Poetry and Politics in Adrienne Rich (1951-1999). Thesis UFSC. Adrienne Rich Station.
The Road Taken: Adrienne Rich in the 1990s – Poem , by Carol Bere

Eu sei que lês este poema
já tarde, antes de saíres do escritório
com o único foco de luz intenso, amarelo, na janela escurecida
na lassidão de um edifício esbatido no silêncio
muito para lá da hora de ponta. Eu sei que lês este poema
de pé numa livraria longe do oceano
num dia cinzento do começo da Primavera, flocos ténues levados
através dos amplos espaços das planícies em teu redor.
Eu sei que lês este poema
num quarto em que aconteceu mais do que podias suportar
em que as roupas da cama jazem em rodilhas estagnadas sobre a cama
e a mala aberta fala em fugir
mas tu não podes ainda partir. Eu sei que lês este poema
enquanto o metropolitano abranda e antes de subires as escadas a correr
em direcção a um novo tipo de amor
que a tua vida nunca permitiu.
Eu sei que lês este poema à luz
do ecrã da televisão onde imagens sem som se agitam e deslizam
enquanto aguardas o comunicado da intifada.
Eu sei que lês este poema numa sala de espera
de olhares que convergem inconvenientes, de identidade com estranhos.
Eu sei que lês este poema a uma luz fluorescente
no aborrecimento e fadiga dos jovens que são deixados de fora,
que se deixam de fora, muito cedo na vida. Eu sei
que lês este poema com a vista que te falha, as lentes
espessas ampliando estas letras para lá de todo o significado mas continuas a ler
porque até o alfabeto é precioso.
Eu sei que lês este poema patrulhando o fogão
onde aqueces leite, uma criança a chorar-te no ombro, um livro na mão
porque a vida é curta e tu tens sede.
Eu sei que lês este poema que não é na tua língua
pressupondo algumas palavras enquanto outras te prendem à leitura
e eu quero saber quais são as palavras.
Eu sei que lês este poema à escuta de qualquer coisa, enquanto o azedume e a esperança
te espartilham,
regressando uma vez mais à tarefa que não podes recusar.
Eu sei que lês este poema porque não sobra mais para ler
aí onde foste aterrar, em pêlo.

(in An Atlas of the Difficult World, 1991)


As traduções para Português (excepto "Canção") são de Margarida Vale de Gato, que gentilmente autorizou a sua transcrição aqui.
THE ART OF TRANSLATION

1

To have seen you exactly, once:
red hair over cold cheeks fresh from the freeway
your lingo, your daunting and dauntless
eyes. But then to lift toward home, mile upon mile
back where they'd barely heard your name
--neither as terrorist nor as genius would they detain you--

to wing it back to my country bearing
your war-flecked protocols--

that was a mission, surely: my art's pouch
crammed with your bristling juices
sweet dark drops of your spirit
that streaked the pouch, the shirt I wore
and the bench on which I leaned.

2

It's only a branch like any other

green with the flare of life in it

and if I hold this end, you the other

that means it's broken

broken between us, broken despite us
broken and therefore dying
broken by force, broken by lying
green, with the flare of life in it

3

But say we're crouching on the ground like children
over a mess of marbles, soda caps, foil, old foreign coins
--the first truly precious objects. Rusty hooks, glass.

Say I saw the earring first but you wanted it.
Then you wanted the words I'd found. I'd give you
the earring, crushed lapis if it were,

I would look long at the beach glass and the sharded self
of the lightbulb. Long I'd look into your hand
at the obsolete copper profile, the cat's-eye, the lapis.

Like a thief I would deny the words, deny they ever
existed, were spoken, or could be spoken,
like a thief I'd bury them and remember where.

4

The trade names follow trade
the translators stopped at passport control:
Occupation: no such designation--
Journalist, maybe spy?

That the books are for personal use
only--could I swear it?
That not a word of them
is contraband--how could I prove it?

1995

The poet reads this poem, here
Beirut.Baghdad.Sarajevo.Bethlehem.Kabul. Not of course here.

1.

Teaching the first lesson and the last
--great falling light of summer will you last
longer than schooltime?

When children flow
in columns at the doors
BOYS GIRLS and the busy teachers

open or close high windows
with hooked poles drawing darkgreen shades

closets unlocked, locked
questions unasked, asked, when

love of the fresh impeccable
sharp-pencilled yes
order without cruelty

a street on earth neither heaven nor hell
busy with commerce and worship
young teachers walking to school

fresh bread and early-open foodstalls

2.

When the offensive rocks the sky when nightglare
misconstrues day and night when lived-in

rooms from the upper city
tumble cratering lower streets

cornices of olden ornament human debris
when fear vacuums out the streets

When the whole town flinches
blood on the undersole thickening to glass

Whoever crosses hunched knees bent a contested zone
knows why she does this suicidal thing

School's now in session day and night
children sleep
in the classrooms teachers rolled close

3.

How the good teacher loved
his school the students
the lunchroom with fresh sandwiches

lemonade and milk
the classroom glass cages
of moss and turtles
teaching responsibility

A morning breaks without bread or fresh-poured milk
parents or lesson-plans

diarrhea first question of the day
children shivering it's September
Second question: where is my mother?

4.

One: I don't know where your mother
is Two: I don't know
why they are trying to hurt us
Three: or the latitude and longitude
of their hatred Four: I don't know if we
hate them as much I think there's more toilet paper
in the supply closet I'm going to break it open

Today this is your lesson:
write as clearly as you can
your name home street and number
down on this page
No you can't go home yet
but you aren't lost
this is our school

I'm not sure what we'll eat
we'll look for healthy roots and greens
searching for water though the pipes are broken

5.

There's a young cat sticking
her head through window bars
she's hungry like us
but can feed on mice
her bronze erupting fur
speaks of a life already wild

her golden eyes
don't give quarter She'll teach us Let's call her
Sister
when we get milk we'll give her some

6.

I've told you, let's try to sleep in this funny camp
All night pitiless pilotless things go shrieking
above us to somewhere

Don't let your faces turn to stone
Don't stop asking me why
Let's pay attention to our cat she needs us

Maybe tomorrow the bakers can fix their ovens

7.

"We sang them to naps told stories made
shadow-animals with our hands

washed human debris off boots and coats
sat learning by heart the names
some were too young to write
some had forgotten how"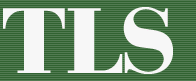 Published: 18 March 2014
by Adrienne Rich; introduced by James Crews
When Adrienne Rich published her third collection of poems,Snapshots of a Daughter-in-Lawin 1963, the book was met with scathing criticism. Her first, A Change of World(1951), had been selected by W. H. Auden for the Yale Younger Poets Award, and The Diamond Cutters, and Other Poems (1955) had been praised for its attention to formalism and tradition. Snapshots marked a shift in subject matter for Rich as she turned more towards the autobiographical and began to examine the changing roles of women in 1950s and 60s America. In "Split at the Root: An essay on Jewish identity" (1982), Rich reflected on the harsh reviews: "I was seen as 'bitter' and 'personal'; and to be personal was to be disqualified . . . . I didn't attempt that kind of thing again for a long time". Moving with her husband and their children to New York City led to her involvement with the anti-Vietnam, Civil Rights and feminist movements which would further electrify her work. Her marriage fell apart, and two years after beginning a lifelong relationship with the novelist Michelle Cliff, Rich published The Dream of a Common Language (1978), a collection of poems in which she openly explored her sexuality for the first time.
Rich went on to write more than twenty volumes of poetry as well as several works of nonfiction, including the feminist classics, Of Woman Born: Motherhood as experience and institution (1976) and On Lies, Secrets and Silence (1979). She attracted international attention when she turned down the National Medal of Arts: "I could not accept such an award from President Clinton or this White House because the very meaning of art as I understand it is incompatible with the cynical politics of this administration . . . . [Art] means nothing if it simply decorates the dinner table of the power which holds it hostage".
"The Prospect", published a decade before Rich's embrace of free verse, seems to suggest a threat. The poem's speaker is anxious at first to escape her city rooms with her lover, to "be gone / When next the telephone breaks the waiting air". It is unclear from whom or what they are running. Images of a calm new life on a mythical coast where, "seas of light / Dip past the golden rocks", are undermined by the hyperbolic language and exacting rhymes used to describe them. The speaker finally confesses: "I sometimes dread / The promise of that honey-breeding air". There are echoes here of the fierce realism Rich would come to espouse, seeing in constant longing a dangerous separation from the world. For, only when we are "eating the rind of fact" can we be truly engaged in each moment.


The Prospect

You promise me when certain things are done
We'll close these rooms above a city square,
And stealing out by half-light, will be gone
When next the telephone breaks the waiting air,
Before they send to find us, we shall be
Aboard a blunt-nosed steamer, at whose rail
We'll watch the loading of the last brown bale
And feel the channel roughening the sea.
And after many sunlit days we'll sight
The coast you told me of. Along that shore
Rare shells lie tumbled, and the seas of light
Dip past the golden rocks to crash and pour
Upon the bowl-shaped beach. In that clear bay
We'll scoop for pebbles till our feet and hands
Are gilded by the wash of blending sands;
And though the boat lifts anchor, we shall stay.
You will discover in the woods beyond
The creatures you have loved on Chinese silk:
The shell-gray fox, gazelles that at your sound
Will lift their eyes as calm as golden milk.
The leaves and grasses feathered into plumes
Will shadow-edge their fine calligraphy;
And in the evening you will come to me.
To tell of honey thick in silver combs.
Yet in the length of moments unendeared
By sameness, when the cracks of morning show
Only a replica of days we've marred,
With still the same old penances to do;
In furnished rooms above a city square,
Eating the rind of fact, I sometimes dread
The promise of that honey-breeding air,
Those unapportioned clusters overhead.

Adrienne Rich (1953)
| | | | |
| --- | --- | --- | --- |
| PAPER | DATE | AUTHOR | TITLE |
| | | | |
| The Washington Post | 16-5-1999 | Robert Hass | One poem by Adrienne Rich |
| The Guardian | 15-6-2002 | John O'Mahoney | Poet and Pioneer |
| The Jerusalem Post | 7-2-2005 | Idra Novey | What the future holds |
| S F Gate | 29-3-2005 | Heidi Benson | |
| Seattle Weekly | 4-2-1999 | Judy Lightfoot | At 70, Adrienne Rich has just written..... |
| | | | |
| | | | |
Read these articles, here