4-11-2002
ANNE STEVENSON
(b. 1933 † 14-9-2020)
| | | |
| --- | --- | --- |
| | Anne Stevenson is the author of over a dozen volumes of poetry, including this year's Granny Scarecrow, The Collected Poems, 1955-1995, Four and a Half Dancing Men, and Correspondences. She is the author of several volumes of literary criticism as well, and also of the controversial Bitter Fame: A Life of Sylvia Plath. Stevenson was writer-in-residence at the University of Dundee, 1973-75, a fellow at Lady Margaret Hall, Oxford, 1975-77, and writer-in-residence at Bulmershe College, Reading, Berkshire, 1977-78, and the University of Edinburgh, 1987-89. She was also a Northern Arts Literary Fellow at Newcastle and Durham, 1981-82 and 1984-85. | |
THE LITERARY JOURNAL AT EMERSON COLLEGE
Fall 1978
On Anne Stevenson
by style="color: #008000; text-decoration: underline; text-underline: single"> Jay Parini
Anne Stevenson has been around, quietly, for some time now. Born in England, daughter of the philosopher C. L. Stevenson, she grew up in New Haven and Ann Arbor, married and moved to England almost twenty years ago. She published two books of verse in this country, most importantly Reversals (Wesleyan, 1969). Then Oxford University Press brought out, at once, her selected poems under the title Travelling Behind Glass and a remarkable book called Correspondences in 1974. The latter work revealed a major talent was among us, a poet writing at the height of her powers. Correspondences is as important and original a book as I have read; a collection of verse letters, it traces the history of a New England family through two centuries, focusing on the struggles, especially of the women, in marriage. The language is cold, transparent as spring water, tense. Stevenson shows herself possessed of narrative skills in poetry not seen in English verse for a long time; Lowell's Mills of the Kavanaughs is perhaps its nearest ancestor, though Stevenson's spareness of style contrasts sharply with Lowell's baroque profusion. Correspondences was published by Wesleyan in the States and was well-received, but it remains to be truly "discovered." Given its clear-eyed feminist perspective, I am bewildered by its relative obscurity. Work of this quality eventually rises to the surface, and I feel certain that Correspondences will survive as a watershed in contemporary poetry. I can only urge readers to look it up and test the water for themselves.
Stevenson's new book is Enough of Green, a collection of tense, ironic lyrics of surpassing skill. In a prefatory poem, "To Be a Poet," she says: "You must always be alone. / But don't beg a soupscrap of charity / or birdcrumb of tolerance. / Shift for yourself." It is this rare weather of aloneness which hangs over these poems, many of which conjure the landscape and climate of eastern Scotland with its chilly coast and chastened atmosphere. Most of these poems were written while the poet lived in Dundee on the Tay estuary. Consider a brief lyric, "Fire and the Tide":
Fire struggles in the chimney like an animal.
It's caught in a life,
as when the tide pulls the Tay out
scarring predictable mudscape—
seawater's knifework
notching quick runnel and channel.

That's how you remember
the alternative lives.
You saw them, could never have lived them.
A ribbon of birds is pulled raggedly over November.
You're pulled between now and the way you will not escape.
Stevenson's strategy in this poem is consistent with the others in Enough of Green; she establishes a landscape, bitter, usually autumnal, and this setting rapidly becomes metaphorical, a paysage moralise, a mental terrain wherein various possibilities for existence can be discerned. The fire in "Fire and the Tide" represents all these energies within us beyond rational control; the tides, likewise, can hardly be controlled. The imagination is like both natural forces, scarring the predictable mudscapes of our lives. It is a sign of great skill that the poet never gives in to the abstractions upon which the poem depends; she keeps shifting, movingly, between tenor and vehicle, as in the last two lines, the image of the birds "pulled raggedly over November" and the emotional tug-of-war between "now and the way you will not escape." This clarity, this attention to concrete detail and awareness of the mataphoric potential of everything in the natural world is characteristic of her work.
The Scottish poems interest me most, ones like "North Sea off Carnoustie," "The Mudtower," and "With my Sons at Boarhills." The landscape here is hard-bitten, clenched:
You know it by the northern look of the shore,
by the salt-worried faces,
by an absence of trees, an abundance of lighthouses.
It's a serious ocean.
The poet, repeatedly, confronts the "serious ocean" of reality, tries to withdraw or escape, but returns from "the planet ocean" with perspective; the lighthouses become "candles in the windows of a safe earth." One thing this poet always skirts is despair; she is willing to live with a world of imperfection, confident of the final triumph of imaginative order over chaos. Even the mudtower, in contrast with the lighthouses, has its meaning: "Its lovethrust is up from the mud it seems to be made of."
The poems which make up the rest of this book are set, occasionally, in Oxford, where the poet now lives. Many of them are satirical, sometimes whimsical. All of them display a rare lyrical bent, a fundamentally skeptical yet generous nature, an impulse toward clarity and compression. Most of the poems are short and epigrammatic. I will quote a final poem, "Cain," which succeeds on the above counts:
Lord have mercy upon the angry.
The anguished can take care of each other.
The angels will take care of themselves.
But the angry have no daughters or mothers;
only brute brothers, themselves.
Hearing that faint `Abel, Abel' they stop their ears.
Watching that approved flame snake to the sky
they beat stubby blades out of ploughshares,
cut the sun out of the air,
Stamp on small fires they might have seen by.
These lines slice through the air like knives. There is everywhere the aura of verbal chastity, of fierce intellectual precision, of self-restraint. These virtues have always been rare in poets, today perhaps even more so. The only poet writing in the U.S. who equals Anne Stevenson in these respects in Elizabeth Bishop (of whom Stevenson has written a full-length study). Enough of Green is a welcome extension of a continually fascinating corpus of work.
[Enough of Green by Anne Stevenson is published by Oxford University Press, 2.25 pounds.]
Northern poet wins largest literary prize

Angelique Chrisafis, arts correspondent
Thursday April 18, 2002
The Guardian
Read this article, here


The Spirit is too Blunt an Instrument
The spirit is too blunt an instrument
to have made this baby.
Nothing so unskilful as human passions
could have managed the intricate
exacting particulars: the tiny
blind bones with their manipulating tendons,
the knee and the knucklebones, the resilient
fine meshings of ganglia and vertebrae
in the chain of the difficult spine.
Observe the distinct eyelashes and sharp crescent
fingernails, the shell-like complexity
of the ear with its firm involutions
concentric in miniature to the minute
ossicles. Imagine the
infinitesimal capillaries, the flawless connections
of the lungs, the invisible neural filaments
through which the completed body
already answers to the brain.
Then name any passion or sentiment
possessed of the simplest accuracy.
No. No desire or affection could have done
with practice what habit
has done perfectly, indifferently,
through the body's ignorant precision.
It is left to the vagaries of the mind to invent
love and despair and anxiety
and their pain.


If I Could Paint Essences
Another day in March. Late
rawness and wetness. I hear my mind say,
if only I could paint essences...
such as the mudness of mud
on this rainsoaked dyke where coltsfoot
displays its yellow misleading daisy;
such as the westness of west here
in England's last thatched, rivered
county. Red ploughland. Green pasture.
Black cattle. Quick water. Overpainted
by lightshafts from layered gold
and purple cumulus. A cloudness of clouds
which are not like anything but clouds.
But just as I arrive at true sightness of seeing,
unexpectedly I want to play on those bell-toned
cellos of delicate not-quite-flowering larches
that offer on the opposite hill their unfurled
amber instruments - floating, insubstantial, a rising
horizon of music embodied in light.
And in such imaginings I lose sight of sight.
Just as I will lose the tune of what
hurls in my head, as I turn back, turn
home to you, conversation, the inescapable ache
of trying to catch, say, the catness of cat
as he crouches, stalking his shadow,
on the other side of the window.
Skin Deep
"Fashion is about eventually being naked"
– Vivienne Westwood
What a strange animal that has to get dressed
every morning!
Born with the free gift of a skin.
using it mainly to lie down in;
to bathe, to bask in the sun, to beget
in a snug. pungent. soft-sided creaturely outfit.
love in it, sleep in it, die in it,
but until then
obsessively live with it
under that pesky Damoclesian ur-question,
What on earth shall I wear?
Just there commenced the pas de deux that
partnered me
with What I really am, despite the battering
I daily took from Please approve of me.
And whether love depended on
plot or scenery.
gender, nation, colour, class, society,
or simply chattering,
one of me dressed to pacify the audience,
while the other, under my skin,
kept faith within.
'Till fashion whispered, "All you need, dear,
is one naked self.
Stress-free, perfect for summer or winter wear,
stretchable outside and in,
cheap, chic, dependable, off the shelf".
So out I went and bought the latest thing in skin,
sexy as sin.
Since when (shocking the panicky crowd
that can't tell them apart),
skin wearing skin has been allowed
outside of Art.
Re-Reading Jane
[This poem refers to the memorial to Jane Austen in Winchester Cathedral.]
To women in contemporary voice and dislocation
she is closely invisible, almost an annoyance.
Why do we turn to her sampler squares for solace?
Nothing she saw was free of snobbery or class.
Yet the needlework of these needle eyes . . .
We are pricked to tears by the justice of her violence:
Emma on Box Hill, rude to poor Miss Bates,
by Mr Knightley's Were she your equal in situation --
but consider how far this is from being the case
shamed into compassion, and in shame, a grace.

Or wicked Wickham and selfish pretty Willoughby,
their vice, pure avarice which, displacing love,
defiled the honour marriages should be made of.
She punished them with very silly wives.
Novels of manners? Hymenal theology!
Six little circles of hell with attendant humours.
For what do we live but to make sport of our neighbours
And laugh at them in our turn? The philosophy
paused at the door of Mr. Bennet's century;
The Garden of Eden's still there in the grounds of Pemberley.

The amazing epitaph's "benevolence of heart"
precedes "the extraordinary endowments of her mind"
and would have pleased her, who was not unkind.
Dear votary of order, sense, clear art,
and irresistible fun, please pitch our lives
outside self-pity we have wrapped them in,
and show us how absurd we'd look to you.
You know the mischief poetry could do.
Yet when Anne Elliot spoke of its misfortune
to be seldom safely enjoyed by those who
enjoyed it completely, she spoke for you.
The Return

'I have been long,
The long war's over.
Love, I am back
I was lucky, brave,
Sleep claps like a shutter
That step is my heart
In its lonely cave'.

'Yes, you've been long,
And your steps, your slow steps,
Are tracks on my hands
That you'll never warm.
And these on my bony hips,
This breast with its bones
You could pluck with your thumb.'

The Mother

of course I love them, they are my children.
That is my daughter and this my son.
And this is my life I give them to please them.
It has never been used. keep it safe, pass it on.


The Garden

She feels it like a shoulder of hair,
the garden, shrugging off the steam, squeezed
eye of her kitchen window. Self-engendered chaos,
milky convolvulus, huge comet daisies. Tear
open the stocking of the leek pod, and it frees
mathematically its globe, its light radiants.

But still she feels it hateful, August in its sweat,
the children filthy and barefoot. Angry woman
in a stained striped apron, sipping juice off a knife-
thick syrups of pounded rose hip and pulped fruit.
In bright air, between briar roses and a viney drain,
Arenea diadema sips the silk-spindled fly.

Her pet cat's a killer, a fur muff
curled fatly now in a catnest of hot
grass and goutweed. Of this morning's robin
too much was left: feathers, fluff,
feet, beak, the gorgeous throat caught
in the gored, delicate, perfectly balanced skeleton.


Generations

Know this mother by her three miles;
A grey one drawn over her mouth by frail hooks,
A hurt smile under each eye.

Know this mother by the frames she makes.
By the silence in which she suffers each child
To scratch out the aquatints in her mind.

Know this mother by the way she says
'Darling' with her teeth clenched,
By the fabulous lies she cooks.
After the Fall
Adam: Lady,
I've not had a moment's love
since I was expelled. Let me in.
Eve: Lord,
I've not had a moment's rest
since I was a rib.
Put me back.
Poem for a Daughter
'I think I'm going to have it,'
I said, joking between pains.
The midwife rolled competent
sleeves over corpulent milky arms.
'Dear, you never have it,
we deliver it.'
A judgement years proved true.
Certainly I've never had you
as you still have me, Caroline.
Why does a mother need a daughter?
Heart's needle, hostage to fortune,
freedom's end. Yet nothing's more perfect
than that bleating, razor-shaped cry
that delivers a mother to her baby.
The bloodcord snaps that held
their sphere together. The child,
tiny and alone, creates the mother.
A woman's life is her own
until it is taken away
by a first particular cry.
Then she is not alone
but part of the premises
of everything there is:
a time, a tribe, a war.
When we belong to the world
we become what we are.
The Victory
I thought you were my victory
though you cut me like a knife
when I brought you out of my body
into your life.
Tiny antagonist, gory,
blue as a bruise. The stains
of your cloud of glory
bled from my veins.
How can you dare, blind thing,
blank insect eyes?
You barb the air. You sting
with bladed cries.
Snail! Scary knot of desires!
Hungry snarl! Small son.
Why do I have to love you?
How have you won?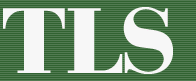 In the Museum of Floating Bodies and Flammable Souls
Painters who painted the flights of martyrs for money,
Who filled the drapery of angels with rose-tinted oil,
Had to please rich patrons with trapeze acts of the body,
Since no one can paint the electricity of the soul.
My lady in her blue silk cowl must by now be topsoil;
She swans into Heaven, almond eyes uplifted in piety.
My lord kneels at prayer in a cassock, blade at his heel.
Not a single electron remains of his sin or sanctity.
While in Hell, for example in the water church of Torcello,
The wicked receive their desserts. Disembowelled and dismembered,
They are set upon eternally, yet their bodies alone are touched;
Unless souls, flushed out of the flesh, are the flames that torch them.
No wonder evil's so interesting and goodness so pitifully dull.
Torture of the body symbolizes torture of the mind;
And burning in the bonfires of conscience is hardly confined
To hell for bad Italians, who, being damned, are being saved as well.
(The TLS n.º 5324, April 15, 2005)
The TLS n.º 5410 December 8, 2006
City Lights
"Apocalypse London burning again in glass,
sleaze-street, Croesus' Carnival, the Word made steel…"
as I stumble from some ruinous underpass,
pulled up suddenly by the great conch of St Paul
cast like a fossil or a shelled moon on the clay-white
phosphorescent shore The City calls night,
revealed as plash of glory,
a fountain of arrested, accepted outwardly reflected light
beamed from a long way away – like the Christmas story,
while Babylon burns from within – like Satan's sin.
" I thought you were my victory /though you cut me like a knife" (Stevenson 1-2)
The opening lines of Anne Stevenson's poem The Victory set a tone of conflict. This poem, at its surface, expresses a mother's thoughts on giving birth to a son. Stevenson describes the mixed feelings many mothers have upon the delivery of their first born. The final release from pregnancy and birthing pains, coupled with the excitement of bringing a live creature into this world, at first seem a victory to the new parent. The author goes on to confute the event as a victory.
Using words such as "antagonist" (5), "bruise" (6), and "scary"(13), she shows the darker side of childbirth. The mother has felt her own life's blood flowing that a stranger might live "The stains of your glory bled from my veins." (6-8). That she sees her own child as a stranger is evident in lines nine and ten, where the child is described as a "blind thing" (9) with "blank insect eyes"(10). The mother portrays her baby as a bug, not even human. In the last section of the poem, two questions are asked, attesting to the mother's internal conflict. "Why do I have to love you?/ How have you won?" (15-16). These unanswerable queries are some of the fundamental questions of our human existence.
Below the topmost layer of meaning in The Victory, is an underlying theme that any parent or guardian will easily relate to. Children are born out of the great pain their mothers endure. They are helpless in one sense, yet they command the care of their parents.
Stevenson describes the intrinsic helplessness of infants with the words "Blind"(9) and "Hungry"(14). Yet, this poem does not refer to new born babes alone. Birthing pains do not cease with the delivery of a child. The conflict described in this poem is felt by parents of adult children as well. All parents give of their lifeblood, at least in the emotional sense, in raising and maintaining their offspring. The Victory is a poem written as if by a mother only just delivered of a new born son, yet the themes expressed in its lines apply to all the stages of human life. Stevenson seems to stress the pain that is felt when one life brings forth another, but there are many pains felt by parents in ways unphysical. "You barb the air. /You sting with bladed cries" (11-12) these are sharp words that bring thoughts of tangible pain. These words also describe mental and emotional pain that is felt by many parents who sacrifice much for their children. The poem does not place a guilt on the baby nor, therefore on children in general. It seems to acknowledges the turmoil of birth and life as natural. The child who is born today, collects the sacrifice of its parents and will make sacrifices for the child born tomorrow. Even though The Victory is worded to sound resentful, as though the mother begrudges her child his new found life, it also has a resigned tone. The mother accepts her lot, however painful.
Even deeper into this poem is the hint of feminism. The author chose the sex of this baby intentionally. She used two references to a knife, indicating pain inflicted in a manner unnatural. The knife has traditionallybeen a man's weapon. "Tiny antagonist" (9) could refer to the entire male gender. "Scary knot of desires" (13) is a reference to the sex act, which is sometimes seen as male aggression. The child is the manifestation of this act. "Hungry snarl! Small son." (14) the use of an animalistic noise directly precedes the revelation of the baby's gender. Once again Stevenson's choice of words reminds one of male aggression. The woman in the poem seems to feel cheated in bearing a male child to the man who is indirectly responsible for her condition. Why does she have to love him? Does that sum up the plight of woman? Is it Eve's curse that woman shall embrace man, though in so doing she must suffer childbirth to bring forth more men? (Or daughters who shall suffer likewise.) Is that how he has won? The Victory asks us these questions. They cannot be answered.
Border crossings

Anne Stevenson, the daughter of a philosopher, hoped to be a musician but switched to literature at college. In Oxford she wrote a saga about a New England family, but her poetry was overshadowed by her controversial biography of Sylvia Plath. Married four times, she is now settled in Durham, and makes a rare public appearance next week

Alfred Hickling
Saturday October 2, 2004
The Guardian
Read this article, here
Issue 14 November 2000
Cynthia Haven
Read this article and a long interview by Cynthia Haven, here
On the 17.14 out of Newcastle by Anne Stevenson

Anne Stevenson
Saturday July 17, 2004
The Guardian

Mostly feeling pity.
But sometimes fury
in the press of the crowd,

I scan it for an eye
to talk to, not aloud
but stealthily, quickly,

as one shade
might sign to another
in the queue for Avernus.

Here, we agree,
is where the incurious
or damned unlucky

live on in body
when the spirit dies.
On such a train,

in some murky
siding of a poet's brain,
Limbo was devised

where is no agony and no
joy either,
just fleshy emptiness

sweating out the space between
weary I-am-ness
and the unloved pack.

As face retreats from face
to coverts of soft porn,
football, lust in paperback,

the old, waste, token city,
(church and castle)
vanishes along the line,

resurrecting in a chain of
rainbows - steel-riven
ribcage for the breathing Tyne.

Put down your book.
Lift up your eyes.
The river's awake and at work

in its vault of bridges.
Electric confetti,
riding the tune of its pulse,

play on the water -
scraps and shapes of light
like beaten copper,

celebrating our immense
human smallness
with a carnival.

"Don't rot inside your body,
build your soul."
That old Tyne theme song.

We rattle over the rail bridge,
beating along,
dum diddy, dum diddy...

There are too many of us.
Still, some undeniable voltage
wants to connect us.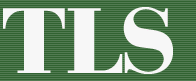 The TLS n.º 5364, January 20, 2006
Commonsense marvels
Roger Caldwell
Anne Stevenson
POEMS, 1955-2005
314 pp. Tarset: Bloodaxe. £ 25 (paperback, £ 12)
1 85224 721 5
In one of her several poems about Sylvia Plath, Anne Stevenson asks:
Poor Sylvia, could you not have been
A little smaller than a queen –
A river, not a tidal wave
engulfing all you tried to save?
Out of context, these lines could seem condescending, even triumphalist, as from a survivor to one who failed to survive. In fact, as a proper reading of the poem as a whole shows, they are nothing of the kind. The poem is a sympathetic and generous tribute to Plath, though with uneasy moments:
Three springs you've perched like a black rook
between sweet weather and my mind.
The "three springs" represent the years Stevenson spent writing her biography of Plath, Bitter Fame (1989), which aroused such fury from those who saw Plath as a feminist icon rather than a flawed human being. In fact, Stevenson's intelligence and breadth of sympathy are apparent in what, after all, remains by far the best biography of Plath, a poet with a mind and a world-view very different from Stevenson' s own. Saddest of all, the fuss stirred up by the biography deflected deflected from Stevenson's own considerable merits as a poet. This new collection, drawing on fifty years of writing, will surely serve to establish a reputation that is curiously overdue.
Poems, 1955 2005 is much more copious than the 1995 Collected Poems, including material from two subsequent collections and a number of previously uncollected pieces. Where the earlier volume was arranged chronologically, the new one is arranged thematically. The advantages of this are not obvious: particularly since the first section is devoted to poems of place, and for all Stevenson's powers of evocation a certain initial monotony ensues. She is at her best, not as a static landscape artist, but as a travelling observer, letting the passing scenes invite conjectures and associations as in 'Travelling behind Glass", one of the richest and darkest of her poems, in which she travels through both geographical space and time.
The thematic arrangement also tends to obscure what many readers and all critics like to discern: a sense of development. W. H. Auden arranged his 1945 Collected Poems alphabetically, in order to subvert an emerging suspicion that the earlier poems were his best. Stevenson has no fear of this. There is nothing here that we could call juvenilia: her own cool voice is apparent from the earliest pieces. But neither is there any sense of falling off in the most recent poems, which show if anything the increase in assurance that comes with such a long writing career.
Along with an impressive range of subject matter comes a wide range of formal approaches, including the seemingly freewheeling meditative poem that seems especially typical. Her most extended sequence is the book-length Correspondences of 1974, which details, in a series of verse letters, the history of a somewhat dysfunctional American family from the early nineteenth century up to (what were then) modern times. This work, which Stevenson refers to as her "nineteenth-century novel", shows a power of dramatic characterisation which she only occasionally har­nesses elsewhere: one instance is the moving dramatic monologue, "The Miracle of Camp 60", whose speaker is an Italian, a former prisoner of war, who returns to Orkney many years on to revisit the chapel that he built with his fellow prisoners during their incarceration.
More often, she writes in her own person; but although Stevenson is an incidentally autobiographical poet, she is no way a confessional one. Reflecting on a life which has involved four husbands, three children and two home countries, she displays comparatively little anger or bitterness. The tone is understated, quietly observant, often with a touch of humour. In "On Going Deaf, she is stoical in a manner caught from Elizabeth Bishop:
I've lost a sense. Why should I care?
Searching myself, I find a spare.
I keep that sixth sense in repair
And set it deftly like a snare.
The debt Bishop is apparent, too, in the villanelle "Saying the Word"; indeed, it might be thought that lines like "Whichever way, you say the world you get. 1 Though what there is is always there to lose' chime rather too insistently with Bishop s villanelle "One Art" ("The art of losing isn't hard to master"). In the opening lines of "A Summer Palace",
You know that house she called home,
So sleek, so clapboard-white
That used to be some country jobber's blight
Or scab on our hill's arm...
there is surely a hint of Robert Lowell and in the following stanza is a turn of phrase - "He worked the place as a farm, 1 though how, with stones for soil, she never knew. 1 Partly she hoped he'd been a poet, too" surely derived from Robert Frost. To be indebted to other poets, however, is not to be in thrall to them; and Stevenson's distinctive qualities are seen as the poem draws to its plangent close:
But you see the place still stands there, pretty
as new.
Whatever she thought the mountain and trees
would do,
they did, and took her with them, and
withdrew.
The milieu in which Stevenson grew up was a secularist and intellectual one. Although sympathetic to such poets as Plath, Hughes and the later Peter Redgrove, she has declared that she doesn't "believe in goddesses, white, black, red or orange", nor does she believe that the universe was created with the fate of human beings in view: "Why, love, do you persist in personifying natural events? 1 That's not imagination, it's arrogance, 1 locating fate in stars". The least superstitious of poets, she is also explicitly anti-theological.
Like Frost, she is a Darwinian poet, aware of geological deep time of which humans are late and impermanent inhabitants; she has also recorded her preference for reading New Scientist over poetry magazines. Her repudiation of the vatic goes with an essentially secular and commonsensical view of life that is rather rare in poets; the sense she has of the strangeness of being alive is such that no further marvels in the shapes of gods or goddesses are required. Her account of the natural world forgoes the anthropomorphic, and she is quite as aware as Hughes of its violence – for example, in "The Garden", with its pictorially vivid and beautifully modulated close, describing the work of a cat:
Of this morning's robin
too little was left- feathers, fluff,
feet, beak, the gorgeous throat, caught
in the gored, delicate, perfectly balanced
skeleton.
The musicality of such writing — curiously rare in contemporary poetry — reminds one that Stevenson set out to be a musician, and became a poet by default. In fact, however, Stevenson is not usually at her best in strict forms: the more regular of her sonnets tend to fall all too easily into monotonous iambics. Where she allows herself greater formal freedom, the rhythms and close attention to sound-patterns make for a sonority that is all her own. '"Stasis" is also in sonnet form, but the line-lengths are irregular and the rhymes inconspicuous:
How are they sombre - that unpicked apple,
red,
undisturbed by its fall; calm of those wasp-
bored amethyst
plums on the polished table?
She is acutely aware of the passing of time, and of the ability of art in some sense to hold it to place. Naively, when looking at paintings, we are ourselves drawn in to painting, asking as Stevenson asks in "Breughel's Snow": "What happens next? In the unpainted picture? 1 The hunters arrive, pull 1 off their caked boots, 1 curse the weather". In one of her simplest and yet most compelling poems, "A marriage", Stevenson recalls an incident when her mother, diagnosed with cancer, tells her father to marry again after her death. The poem, of course, is about the past, but it is also about the future or, rather, our inability to imagine with any accuracy what the future might be. It ends:
It was now, and it never was now. Like every
experience
Of being entirely here, yet really not being.
They couldn't imagine the future that I am
seeing,
For all his philosophy and her common sense.
In general, Stevenson favours her mother's common sense over her father s philosophy. She is in general more inclined to Heracleitan flux than Platonic ideal forms - as any believer in Darwinism must be - though she is not without her more metaphysical moments (the mind-body problem crops up in the unlikely context of "Washing My Hair". If her cast of mind is essentially more meditative than speculative, nonetheless the parallels between Stevenson and her philosopher-father (like her an amateur musician) are intriguing. Like his daughter C. L. Stevenson was never quite in fashion, not least through advocating an emotivist theory of ethics at a time that of the Second World War - when ethical absolutes were rather more in demand. But there is a certain outlook he shares with his daughter. In one (for him) eloquent passage, he sees the roots of intellectual confusion in "pretentiousness, vanity, and rhapsodic enthusiasm", in "excessive tenderness or toughness of mind, and from the all-pervasive drive that is found in the quest for certainty".
It is remarkable how this diagnosis accords with Stevenson's own practice and beliefs. She has stood fastidiously apart from poetic and intellectual fashions, and her work is characterised by balance and judiciousness, evading "the ego-hill, the misery-well, 1 the siren hiss of publish, success, publish". There is no reaching-out for absolutes or for quick fixes: it is dubious whether geology can offer the consolations offered by theology, but at least for Stevenson it is free of illusions. The landscape of "Sierra Nevada" "never can offer us 1 commiseration, never can tell us 1 anything about ourselves except that we are dispensable": nevertheless we are here - for a while at least -. and have the privilege to observe it.
Given the richness and variety of her work, and how many of the poems cry out to be anthologized, it is remarkable how little celebrated, and how rarely anthologized, Stevenson remains. Is it that she is too American for British audiences, too British for American ones? For all her feminist moments – "Know this mother by the way she says 'Darling' with her teeth clenched, 1 By the fabulous lies she cooks" - is she as a woman-poet insufficiently strident or doctrinal for the present mood? is it that she is too sensible, when audiences expect of poets - what they often get - a whiff of unreality? Yet common sense is not very common, whether in poetry or life, and should be prized. There is an obvious sense in which the vision of George Eliot encompasses more of life than that, say, of D. H. Lawrence, and is in the end of greater interest. So with Anne Stevenson: the broad humanity and essential maturity of her art, along with her sheer technical skills, can never properly be fashionable in any arena where intelligence is not distinguished from cleverness. But it is about time that she was recognized as one of the finest poets writing in English today.
Age, the equaliser

Getting older can bring benefits, as M Wynn Thomas discovers in Anne Stevenson's latest collection Stone Milk

Saturday October 13, 2007
The Guardian
Stone Milk
by Anne Stevenson
72pp, Bloodaxe, £7.95
Old age - there seems to be more of it about these days, highlighting a neglected sub-genre of writing. But the poetry of age has always been with us. Ben Jonson wailed over his mountain belly, Yeats celebrated the resurgence of waning sexual energies, Hardy was penetrated by wind oozing thin through the thorn from norward, and, following his stroke, Carlos Williams demonstrated that Eliot was indeed right: old men should be explorers. In the past 40 years there has been a significant increase in writing about the experience of ageing, and Anne Stevenson's latest collection is an absorbing addition to it. For her, age is the great equaliser, bringing the gift of a levelling, communitarian vision.
The opening poem, "Lament for the Makers", has for an epigraph lines from Dunbar's celebrated poem of the same name, with its shuddering refrain "Timor mortis conturbat me". But Stevenson flinches from such rawness of confession. Following her early model and mentor, Elizabeth Bishop, she habitually practises a scrupulous urbanity. Such temperature-controlled writing has its dangers; the temperate can become the tepid, as appears in some passages and poems in Stone Milk. If the anxiety of influence drives some young writers to parricidal or matricidal assault on giant predecessors, in ageing one may feel companionably close to the mighty dead - more so than to youthful contemporaries: "I-pod is a hideous word."
"Lament for the Makers" is gently ghosted by a throng of great poets, some long dead others recently departed, and is thus informed by a Poundean vision of "one raft on the veiled / flood of Acheron, / Marius and Jugurtha together". Stevenson consciously joins the visionary company of the great poetic explorers of the underworld in order to create a compound elegy, marrying elements from Dante's terza rima with Eliot's Dante-esque Four Quartets. Such a grave salute to the soul of poetry serves to remind us that every age is equidistant from eternity. Through the tribute of allusion and of imitation as much as through statement, Stevenson's collection persistently values "this resurrection of the dead that represents / The life in us, the strangeness of it all". Writing of the heirlooms left by her grandmother, she notes "the adhesiveness of things / to the ghosts that prized them". Her poetry is suffused with an awareness of how words and phrases, too, can remain faithful to their favourite poets.
To affirm commonalty, to escape from the clamour of a "self-propelled, vicious" obsession with asserting one's uniqueness, is one of the most consistent, and attractive, features of this volume. In her 70s, Stevenson quietly celebrates, through her poetic practice, her love for "the milk of stones" in preference to that of human kindness. Stones comfort her "with the pristine beauty of my almost absence". Another powerfully affirmative figure for the quiet virtues of self-abnegation is harmony: "Bach at the organ / tossing sunlight between / voices". This prevailing vision makes for an attractively modest, self-effacing collection.
Counter to this dominant tendency, however, there runs another current of poetic energy. With her strong Scottish connections, Stevenson seems to have acquired a taste for flyting, and her poetry is periodically liable to violent disturbances of its peace. The targets are several. She indulges in "acronymonious" raging at Tesco and Asda, disgust at "Apocalypse" London, contempt for "proliferating theory" and "sycophant" PhDs. Those stones whose milk she so prizes are here rudely grabbed and hurled at an array of enemies, as Stevenson turns Savonarola. It's invigorating - few can resist the appeal of a good punch-up - but she rather risks sounding less like an enraged prophet than like a peevish old grump, especially irritated at the infidelities of her oldest and dearest friend, language: "Should I 'download' the messages I'm 'text'd?'" In such a context, her otherwise generous practice of writing poems to honour departed poet friends can seem more like a circling of the wagons.
The collection ends with "The Myth of Medea", a modern "take" on the great ancient classic. It is a spirited, witty burlesque that makes play alike with feminist and patriarchal readings of the tragedy. Euripides is reduced to spluttering protest as his play dissolves back into the fertile polysemy of myth. So much for all ingenious human devices of meaning. It is as futile for any individual, whatever his or her genius, to seek to have the final word as to say or to do something completely new. What art does is to allow us access to the deep, inexhaustible common source of our human story:
Those plummet lines of language,
free of fashion,
Reach to your deepest layer and
won't let go.
There, every minute tells you
lightly, gently,
The still sad music of humanity
Is all we know, and all we need to
know.
One of the privileges of growing older is to feel "free of fashion", and at its best Stone Milk provides us with a knowledge, given to some in age, that is needed by our own time.
M Wynn Thomas is professor at the Centre for Welsh Writing in English, Swansea University.