6-6-2005
Nathalie Clifford Barney (1877-1972)
Beatrice Romaine Goddard -- Romaine Brooks (1874-1970)
Pauline Mary Tarn -- Renée Viven (1877-1909)
WILD GIRLS: Paris, Sappho and art: The lives and loves of Nathalie Barney and Romaine Brooks, by Diana Souhami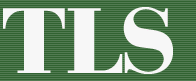 The TLS n.º 5311, Friday 14 January 2005
Avid Amazons
Claire Harman
Diana Souhami
WILD GIRLS
Paris, Sappho and art: The lives and loves of Nathalie Barney and Romaine Brooks
224 pp- Weidenfeld and Nicolson, £ 18.99
0 297 64386 X
| | | | |
| --- | --- | --- | --- |
| Living is the first of all the arts", said Natalie Barney, would-be muse, patron, matron and general underwriter of the Paris Sapphic scene of the first two decades of the twentieth century. By "living" she meant indulging her whims, which were legion. Barney's salon in the rue Jacob became the haunt of "ladies with high collars and monocles", as Sylvia Beach typified them; "one met lesbians" such as Colette, Djuna Barnes, Janel Flanner, Gertrude Stein, and witnessed exciting displays. In one, Mata Hari was seen emerging from the bushes wearing nothing but a tinsel crown; in another, toga-clad lovelies float ed round Barney's custom-made Temple of Friendship, and a gauze-clad dancer moved lo the music of the harp. | | | |
Diana Souhami has written about this milieu before (in biographies of Stein, Radclyffe Hall and Greta Garbo); it has become her stock-in-trade. Her new subjects, Natalie Barney and Romaine Brooks, are not, however, in the same league of achievement as Hall, even; indeed, there is nothing notable about either of them apart from their money (both were Americas heiresses) and their foibles. Barney's father was a railroad millionaire, her mother as avid socialite and amateur painter, who chose for herself the grave inscription "Alice Pike Barney: The Talented One". Natalie inherited the millions from papa and the self-confidence from mamma, and was soon holding court in the rue Jacob, nurturing artists and writers and styling herself "L'Amazone". She never adopted the mannish clothes and morbid demeanour that was so popular among cosmopolitan lesbians of the day (with Hall notably, but also the poet Renée Vivien, who was one of Barney's many lovers) but preferred feminine dresses and soft, big hair. In her sexual dealings, she was voracious and had hundreds of girlfriends, including Colette, Liane de Pougy, Ida Rubenstein and Lily de Gramont. There were some men too, among them Gabriel D'Annunzio, Remy de Gourmont and Lord Alfred Douglas, to whom she became briefly engaged.
Barney was a good friend and useful ex-lover, "a good-intentioned lesbian", Souhami says, "who gave courage to her dismal sisters in their overwhelming tragedy of 'inversion"'. She published one former girlfriend's poems, a memorial volume for doomed Dolly Wilde (Oscar' s niece) and established a prize in memory of Renée Vivien, but perhaps this simply illustrates that Barney's survival skills were better than those of the addicts, depressives and suicides with whom she consorted. Barney was clearly something of a masochist, for she pursued the terminally gloomy Vivien with energy, paid a singer to perform "I have lost Eurydice, there is no pain like mine" under her window, and followed her to Bayreuth to secure the seat next lo her for a fifteen-hour Ring. Vivien' s idea of a compliment was to tell Natalie, "You are the suffering that makes happiness contemptible", and the relationship ended in a series of theatrical rejections and infidelities. An enjoyable moment in Souhami's Wild Girls is the discovery that the delusional, talentless poet originally carne from Teesdale and her real name was Pauline Tarn.
But the prize for unlikeability has to go to Romaine Brooks, the painter Barney took up with in 1915, when both were in their forties. Brooks's childhood was spent in thrall lo a psychotic brother and a mother whose eyes she described as being "evil beacons". A convent education and a couple of suicide attempt s later, she became pregnant by the man who became her brother-in-law and went lo lodge in secrecy with a couple she believed to have murdered their own children (her fellow lodger was a woman whose veil hid a face covered in sores and who cried all day over the photograph of a child). The baby was given lo the nuns and died two years later, by which time Romaine had inherited a good deal of money from her mad parent, married a man whom she loathed, and within weeks had paid him off.
Hallucinations, death-obsession, acute hypochondria: no wonder that she titled her memoirs No Pleasant Memories. But it is surprising that Souhami uses so much of this material (whole pages read as if they are straight transcriptions of Brooks) without once challenging its sanity. Perhaps Brooks's Gothic autobiography is meant to be enjoyed merely as camp. Brooks's portrait paintings of the Paris demi-monde, amply represented in Wild Girls, are ugly and disturbing; the subjects, almost all executed in blue-greys and blacks, look like dressed-up cadavers. Brooks earned some praise for her work, but was reclusive and uninterested in the opinions of others and kept her pictures behind curtains, each with their own pull-cord —undoubtedly the best place for them.
It was a lop-sided relationship; Barney was convinced of Brooks's genius and indulged her misanthropic temperament and habits. They rarely lived together (an exception, in Italy during the Second World War, proved stressful to both) but were committed to each other in a quasi-spousal manner, which included (on Brooks's part) jealousies and demands. There was ample cause for this: Barney was keen on sex well into her sixties, when she was said to pick up casual lovers in the powder room of a department store.
Diana Souhami has developed a droll knock-about style to deal with the absurdities and excesses of these tiresome women's lives, though her uncritical approach to sources, to everything, introduces a lone of languid cynicism that the book simply cannot survive. Possibly in anticipation of this, she has interspersed the Barney—Brooks material with short passages of what appears lo be autobiography, charting her own love adventures with an impressive number of women over the last thirty years or so. In a foreword, she likens these to pop-ups on a computer screen; they are "tangential asides that accompany a train of thought" and which "in some uncertain way, seemed to connect to the task in hand". Girlfriends climbing in through the kitchen window, stealing from her, standing her up, blind dates, bulimics, strippers; these urban lesbian vignettes almost immediately upstage the dull rich subject s of the book and convince us that the only Wild Girl in any danger of interesting as is the author herself.
LINKS:
Nathalie Barney
Article by Nevenka Adria Zovko
Book: Jean Chalon, Chère, Chère Natalie Barney,Flammarion , 350 p, ISBN 2080667068
Romaine Brooks
Letters Nathalie Barney – Romaine Brooks
Letters Romaine Brooks - D'Annunzio
Renée Vivien
Page de Cristie Cyane, - Poèmes
Page de Cristie Cyane, - Recueils
Page de Cristie Cyane, - Biographie - Poèmes
Isle of Lesbos - Biography, poems in English

Title
Wild Girls: Paris, Sappho and Art
Author
Diana Souhami
Publisher
Weidenfeld & Nicolson, £18.99, 224 pp
ISBN
029764386X
Americaines in Paris
(Filed: 27/07/2004)

Selina Hastings reviews Wild Girls: Paris, Sappho and Art by Diana Souhami
The wild girls of Diana Souhami's title were members of the lesbian haut monde, who at the end of the 19th and in the first half of the 20th century lived mainly in Paris. Queen of this exotic society was the American Natalie Barney, known as "the Amazon", and her affair with her compatriot, the portrait painter Romaine Brooks, forms the focus of the story.
Handsome, promiscuous and stupendously rich, Natalie Barney was famous for her Sapphic entertainments. Evicted from her house in Neuilly for staging nude dancing in the garden, she established a salon at her new house on the Left Bank where women could kiss and canoodle, and where men were admitted very much as second-class citizens.
Among those tucking into cake and sandwiches at the rue Jacob on Friday afternoons were Gertrude Stein, Colette, Radclyffe Hall, Djuna Barnes, Jean Cocteau, Andre Gide, Paul Valery and Ezra Pound.
Natalie was an intelligent and warm-hearted woman, who fell frequently in love and had dozens of passionate affairs (Gertrude Stein's girlfriend, Alice B. Toklas, cattily remarked that Miss Barney had so many women she must pick them up in department-store lavatories).
One of her early conquests was the courtesan Liane de Pougy, who was succeeded by, among many others, the doomed and dramatic Renee Vivien, by Colette, by the worldly Lily de Gramont, Duchesse de Clermont-Tonnerre, and by Romaine Brooks.
Both Natalie and Romaine were born in the United States, both inherited enormous fortunes, and both came from savagely dysfunctional families. But while Natalie succeeded in escaping relatively unscathed from hers, Romaine was permanently damaged by her alcoholic father and crazy mother and brother. She described herself as having been "martyred" by her childhood, which left her, as Souhami puts it, "emotionally remote, watchful, guarded, and alone".
Natalie never married, although she was engaged twice, the second time, bizarrely, to Lord Alfred Douglas, while Romaine, even more bizarrely, went through a brief marriage, instantly regretted, to John Ellingham Brooks, a good-looking wastrel who spent his life on Capri drinking, chasing boys and writing unpublishable verse. She also had an unfortunate friendship with that ghastly poseur, Gabriele D'Annunzio.
Meryle Secrest in her 1976 biography of Brooks claims that she was in love with him, but Diana Souhami much more credibly describes her as having been temporarily taken in by D'Annunzio's act as great artist and tormented soul.
Romaine, too, had a number of affairs with other women, with Natalie's old lover Renee Vivien, with the dancer Ida Rubinstein, with Winnie, Princesse de Polignac. But undoubtedly Natalie was the most important, although there were always serious incompatabilities. Natalie adored social life, loved to give parties and go out: Romaine was a solitary, dedicated to her work, preferring to spend most of her time in her studio darkly brooding.
When Natalie tried to involve her lover in her hectic social life, Romaine wrote reprovingly, "Always remember, Nat, that I prefer Nat Nat to being alone, but alone to being with anyone else." The only time the two women actually lived together was dictated by circumstances, in Florence during the war. After that and as the years passed Romaine grew more and more difficult, until in the end she turned into an almost total recluse, refusing to see her devoted Natalie at all.
Diana Souhami describes the whole complex relationship well, particularly the poignancy of the final years in the lives of her two Wild Girls. The pity is that their story starts so late in the book, not until almost three-quarters of the way through. The early sections are much less satisfactory, the material insufficiently digested and narrated in a curiously naive style: "Lady Anglesey was about to divorce her transvestite husband. Freddy Manners-Sutton fell for Natalie. Natalie was enchanted with Olive - her wonderful complexion, her vibrant poetry. Renee Vivien was morbidly jealous, and Olive was in love with 'Bosie', Lord Alfred Douglas . . . "
Pages are crammed with descriptions of exotic characters, their extravagances and eccentricities, the lilies, the pearls, the velvet-lined rooms, the sacred monsters all blurring into each other and becoming monotonous. (I almost groaned aloud when after 150 pages of this that old pantomime dame, the Marchesa Casati, is wheeled on, with her pet cheetahs and orange hair.)
Far more intriguing is something that lies outside this story altogether. At the start of each chapter is placed a short passage in italics, never more than a paragraph or two. Here the author appears to be narrating some of her personal lesbian experiences - waiting in a bar for a blind date, a secret affair with a woman Dean, furtive love-making with a girl on the deck of a Greek ferry at night. These are fascinating, and I sincerely hope Ms Souhami will expand them and produce her own memoir of life as a wild girl.
Selina Hastings is writing a life of Somerset Maugham.
Wild Girls: Paris, Sappho and Art; The Lives and Loves of Nathalie Barney and Romaine Brooks
Diana Souhami
Terry Castle writes:
Despite its frisky, Tipping-the-Velvet-style dust jacket picture – of a pair of rather large and grimy female hands undoing (?) a woman's corset stays – Wild Girls is unquestionably the most dyspeptic version of the Barney saga to date. It is so in party because Souhami has a fairly acidulous view of Barney herself. (The old girl, it turns out, was rather a loon.) But Souhami's underlying attitude towards female homosexuality itself is also far more melancholic than that of most Left Bank boosters. The disillusionment shows itself most startlingly in a series of dour autobiographical asides sprinkled throughout the book. (Most of them deal with disappointments and fiascos in – one presumes – Souhami's own love life.) . . . It's precisely this kind of honesty – cool, unillusioned, yet also full of emotional subtlety – one yearns for in so much contemporary lesbian writing.

Romaine Brookes and Natalie Barney
Review by Jeanette Winterson
In 1921, a Tory MP proposed the clause `Acts of Gross Indecency by Females`, to be added to the criminal Law Amendment Act of 1885, which proscribed male homosexuality. In the House of Commons he pronounced that lesbianism threatened the birth rate, debauched young girls and induced neurasthenia and insanity. Everyone agreed, and the clause was taken to the House of Lords to be ratified.

It failed. Their lordships decreed that silence was better than information. The Lord Chancellor asserted that of every thousand women, 999 `have never heard a whisper of these practices`. What he called `this noxious and horrible suspicion` must not be imparted.

Seven years later, in1928, Radclyffe Hall published The Well of Loneliness, to be told by the Director of Public Prosecutions, `I would give a healthy boy or a healthy girl, a phial of prussic acid, than this book.` London was not the best place for lesbians. The ones who lived there either married and kept themselves respectable while pursuing women privately, as did Vita Sackville West, or they defiantly lived out their difference and became notorious, like Radclyffe Hall and Una Troubridge.

The story in Paris was very different.

Paris from the 1920`s until the Second World War is well documented as a haven for artists and freethinkers. Picasso preferred Paris to Spain, James Joyce preferred it to Ireland. American Sylvia Beach ran her famous bookshop, Shakespeare and Company, and all the great literary names of Modernism - Eliot, Pound, Hemmingway, could be found from time to time visiting the salons and cafes.

Less well known is the fact that Paris of this period provided a safe haven for women who wanted to live and love differently. Neither before nor since has there been such a coincidence of time and place and desire - and money. Every rich lesbian in the world seems to have been here -Eva Palmer, heiress to the biscuit fortune. `Jo` Carstairs, who dressed like a French sailor, including tattoos, and who inherited millions from Standard Oil. Wineretta Singer, daughter of the sewing machines, Gertrude Stein and her lover Alice B Toklas, the painter Romaine Brooks, Bryher, whose father was the richest man in Britain, and of course Natalie Barney, who became the centre of gay Paris, with her Friday salons at her 20 rue Jacob.

Alongside the very rich, were those independent women who also found a life here - Djuna Barnes, author of Nightwood, extravagantly praised by TS Eliot. Janet Flanner, the New Yorker correspondent set up home in Paris with her lover. Dolly Wilde, Oscar`s niece fuelled her short life of gin and cocaine in Natalie`s bed. The poet Renee Vivian and French icon and writer Colette, were regulars at the salons. Colette wrote to Natalie `My door and my arms are always open to you.`

Diana Souhami tells the story of those years with her usual wit and detail. She centres the drama around Natalie Barney and Romaine Brooks, who met in Paris in 1915, when they were both in their forties, and whose unconventional relationship lasted for more than fifty years. Natalie`s joie de vivre, and Romaine`s gothic gloom are the north and south poles of this fascinating world of difference. What Souhami makes clear is that we are not only talking about sexual difference, but about a completely different way of living. The misconception of gayness as a same-gender copy of heterosexuality is far from the truth. For Natalie Barney and most of those around her, loving women was about re-imagining life. Nothing was going to be the same as in the `homelands` of marriage.

Natalie believed that men made laws for their own benefit. Without guilt or doubt she resolved to revise these laws, especially the notion of female fidelity. She loved Romaine for fifty years but she was never faithful in bed. Looking lovely was important too - not to please men, but to delight other women. `Why resemble our enemies?` she said of the stereotype lesbian of cropped hair and riding breeches.

She was ahead of her time in every way, and Souhami is right to emphasise what an achievement that was, and how difficult it was, even with a vast fortune at her disposal. She was an early model for alternative living, helping other women financially, and refusing to spend too much on possessions. Her neighbours were not always as accommodating of her endless stream of women as she was, especially when they dressed as wood nymphs or danced naked in her garden. Her response? `What do I care if they vilify me or judge me according to their prejudices.` This is a strong statement when the overriding view of lesbianism was either criminal perversity, or the sexual psycopathy of Havelock Ellis`s famous `invert` definition. While Radclyffe Hall was begging for the right to her existence, Natalie was throwing parties until dawn. That her `problem` might really be nothing more than another`s `prejudice` is a very modern view indeed.

Romaine Brooks was as tortured as Natalie was tolerant. Natalie let in all life, Romaine did her best to shut it out, confusing the solitary temperament necessary to the artist, with a frightened misanthropy. Romaine was battle-scarred by her family and never recovered. She said, `My mother stands between me and life.`

Romaine is probably the most talented of all the women of that period, alongside Colette and Gertrude Stein. She had a strong signature style, and her portraits of women are neither pretty nor provocative. The sombre greys and browns she favoured give a seriousness to her subjects often denied to women whether as society portraits, nudes, or paid sitters for the male gaze.

Her women look out with questions in their eyes - they are our interrogators as much as we are theirs.

Romaine could never settle anywhere for long. As soon as she had made a studio perfect, she would leave it behind. Natalie longed for them to live together, Romaine always refused - except for the six years of the war, when Natalie had to leave Paris, and lived with Romaine on her farm outside Florence.

The war destroyed life in Paris for Natalie and her friends. The golden years were done, and the post-war austerity and poverty that opened the modern era, were not accepting of bold experiments in living. It was hard enough to get by at all. When Natalie died in 1972, a new wave of feminism was just beginning, but it is unlikely that Natalie would have recognised it as the way forward - she never wanted a share of the male world, she wanted to change it completely. I have a novel written by Natalie Barney - The One Who is Legion, and inscribed in her hand, July 1936, `To my angel Romaine, illustrated by the two pictures of hers, which more clearly than my words, define this (and our) double-being!

Diane Souhami has traced these lives of `double-being`, and given us a double biography - the two lives of her subjects, and the two worlds living side by side in Paris, the one so well-known, and the other a tantalising possibility of difference, a virtual world, made real for a time, and disappearing like so much else, under the brutality of war.
Biography
Poetic licence

Jad Adams enjoys Diana Souhami's Wild Girls, a jolly romp through the rebellious life of Natalie Barney, heiress and seductress

Saturday August 28, 2004
The Guardian
Wild Girls: Natalie Barney and Romaine Brooks
by Diana Souhami
224pp, Weidenfeld, £18.99
Of all the lesbian society women who made Paris their home at the beginning of the 20th century, Natalie Barney was the most extravagant. Ostensibly a poet, Barney insisted that "living was the first of all the arts" and she poured her energy into her ambition "to make my life itself into a poem".
Much of her will to create literature was focused on seduction. She liked flirting, assignation and a culmination between the sheets, but if the lovers were too balanced she soon tired of them; "unavailability and instability" were the turn-on she required, explains Diana Souhami in this jolly romp through the lives of the grandly lesbian.
Barney came from a wealthy American family and, by temperament and upbringing, was utterly self-centred. When her father wanted her to spend his last days with him in Monte Carlo she declined, too busy bombarding an indifferent girl with flowers and poems; a nurse had to tell her of her father's death.
His demise gave her a million dollars to assist in her romantic re-creation of the Sappho legend, though she also picked up casual lovers in the toilets of Paris department stores. Barney announced that Sappho welcomed women from all countries and derived inspiration and desire from jealous lovers, just as she did. Neighbours complained about Sapphic rituals in her garden with women sometimes dancing naked or dressed as wood nymphs, shepherdesses or court pages.
More than half the book covers Barney's relationship with Romaine Brooks, another rich American and a gifted artist, whom Barney called "my angel and cruel love". They met in 1915, when Barney was 39 and Brooks 41, and had a relationship lasting more than 50 years.
A mother of flamboyant insanity and an even madder brother had given Brooks an almost comically awful past, from which she was unable to escape even when they died; "my dead mother stands between me and life", she said. She described her childhood of abandonment and cruelty in her autobiography, No Pleasant Memories.
Brooks said she did not care about vice or virtue as defined by religion or society; her reference was solely to her own emotions and aesthetic sensibility. She was uninterested in conversation, often did not answer letters and did not want a social life. Where Barney had many friends, Brooks wrote, she had but one: "Always remember, Nat, that I prefer Nat to being alone but being alone to being with anyone else."
In Barney's salon the work and love of women was celebrated; men were permitted but were not allowed to dominate. Brooks, predictably, disparaged them as gatherings of drunkards and society women, which was not a fair description of such guests as Gertrude Stein, Colette, Edith Sitwell, Pierre Louÿs and André Gide.
At one time Barney and Brooks had a house but with separate front doors, workrooms and bedrooms. Barney felt the most certain way to lose the one you loved was to live in passionate intimacy in the same house and the same bed. They lived together only during the second world war in a house in Florence, where Brooks, a natural fascist, continued her adoration of Mussolini.
Barney's devotion to Brooks did not preclude other long-term relationships, such as a 14-year affair with Dolly Wilde, Oscar's drug-addicted niece. Even in 1956, when Barney travelled to see Brooks, she stayed at a hotel so as not to encroach on the artist's sealed world. Thus left to her own devices, the 80-year-old seductress picked up a new lover on a park bench. Alice B Toklas described Barney as "the one bright spot in a fairly cheerless world". Brooks accused her of showing off.
Wild Girls is a wonderful evocation of an era and of a relationship frightening in both its intensity and its bleakness. It is interspersed with tales of Souhami's own life in London bars or cafes: an evening watching a drag queen in Camden; a stripper picked up in a bar with whom the writer decides not to have sex; a blind date who steals jewellery and cash from Souhami and leaves a fake phone number. This gives fuel to the contention that all biography is covert autobiography: we seize and dwell on those elements of our subject's life that illuminate our own. It certainly gives another dimension to the narrative, but does it illuminate Natalie Barney's life?
Overt critical appraisal of Barney is absent from this book, but it is easy to present: Barney was known as the Amazon, but what did she fight? The battle for acceptance of sexual difference was won by people far lower down the social chain than her. One might say she inspired others by her example, but one might also say that all her behaviour demonstrated was that the rich can get away with anything.
Jad Adams's Hideous Absinthe: A History of the Devil in a Bottle is published by IB Tauris.


Women in Love
This dual biography explores the lesbian romance of two unconventional American expatriates.
Reviewed by Amanda Vaill
Sunday, December 25, 2005; BW08
WILD GIRLS
Paris, Sappho and Art: The Lives and Loves of Natalie Barney and Romaine Brooks
By Diana Souhami
St. Martin's. 224 pp. $29.95
When she was 20, Natalie Clifford Barney had an affair with the principal model for James McNeill Whistler's course in oil painting at the Acadmie Carmen in Paris. "I have a lover," wrote the unblushing Miss Barney of her lesbian liaison. "There are women whose black eyes sparkle with energy. They make me feel irredeemably blonde." Irredeemably blonde she was -- also beautiful, rich, American, blithely uncloseted and heedless of polite convention. She rode bareback and astride in the Bois de Boulogne, rolled about on polar bear rugs with the courtesan Liane de Pougy, and got engaged to, and then unengaged from, the nephew of the painter Mary Cassatt -- behavior that earned the outrage of her stuffy father, Albert. Natalie cared not a fig: "You must understand how petty, how ugly our whole upbringing was. . . . Seeing all this made me lose faith in you -- respect for you. I no longer felt myself your daughter."
Fortunately the bonds of wealth proved more durable than those of affection; when Albert Barney died, he left his rebellious daughter a considerable fortune, with which she proceeded to live exactly as she pleased. This meant having a series of ravishing houses where friends such as the dancer Ida Rubenstein, Dolly Wilde (niece of Oscar), the writers Djuna Barnes, Colette and Gertrude Stein, the Italian poet and proto-fascist Gabriele d'Annunzio, the bookseller Sylvia Beach and others too modernist to mention could explore the newest ideas in literature, art and music. It also meant enjoying as many love affairs as she chose.
As Diana Souhami, the author of the Whitbread Award-winning Selkirk's Island , tells it in the aptly titled Wild Girls , love was Natalie Barney's raison d'etre. There were affairs with Liane de Pougy; with the anorexic Rene Vivien, who "subsisted on spoonfuls of rice, a little fruit, and quantities of alcohol and ether" and lived in a crepuscular, airless house with her pet frogs and a serpent she would twist around her wrist; with the memoirist Lily de Gramont, the Duchesse de Clermont-Tonnerre, who was descended from Henri IV but whose left-wing views earned her the soubriquet "the Red Duchess"; with the chaotic and beautiful Dolly Wilde, "who snorted cocaine and kept a hypodermic in her bag to shoot up heroin intravenously"; and with numerous others ("her demi-liaisons and adventures were many," writes Souhami.)
Such escapades have a theatricality today's wild girls can only dream about: Barney dressing up as Oscar Wilde's Happy Prince in a pearl-encrusted costume to lay siege to de Pougy; Barney engaging an opera singer to masquerade as a busker and serenade Rene Vivien with an aria from Gluck's "Orfeo ed Euridice" -- "I have lost Euridice, there is no pain like mine"; Lily de Gramont's husband locking her in his 18th-century chateau, from which she escaped to Paris and Barney. And the air of gossipy baroquerie is only heightened by the delicious explanatory footnotes, like muttered asides, that Souhami has appended to her text. "Mary Livingstone King," reads one, "the third wife of Henry Cyril Paget, 4th Marquess of Anglesey. She lived at Versailles and had a large collection of porcelain." Or "Luisa Casati (1881-1957), dubbed the patron saint of exhibitionists. . . . She died in London and is buried with her stuffed Pekinese dog in Brompton Cemetery."
Despite the high-camp delight afforded by accounts of parties at which "Mata Hari emerged from the bushes naked, except for a tinsel crown" or the more poignant pleasures of cameos like that of the invalid journalist Rmy de Gourmont, who expressed his unconsummated passion for Barney in his fortnightly Lettres l'Amazone in the literary journal Le Mercure de France, Wild Girls might be no more substantial than a souffl if it weren't for the presence of the book's second subject, the gloomy portraitist Romaine Brooks, who enters the book about a third of the way through. Brooks became Barney's lover in 1915 and remained close to her heart, if not to her person (they lived together for only six months during World War II) until Brooks's death in 1970. The product of a hellish home life -- an absent father, an abusive, controlling mother (scion of a wealthy Main Line family, who abandoned her for a time to the care of an Irish washerwoman) and a schizophrenic brother who was the mother's darling -- Brooks escaped from this high-society Grand Guignol into painting. But the ordeal of her childhood had left her with a kind of free-floating depression that kept her solitary and aloof, even when she was with the perennially sunny and generous "Nat Nat," who called her Angel, looked after her comfort and ignored the barbs that the scornful Brooks hurled at Barney's constellation of Parisian culturati.
Brooks's own story comes perilously close to melodrama: the troubled childhood, a seduction by her brother's doctor, the birth and death of an illegitimate daughter, a miserable marriage to a homosexual translator who hoped to live on her money, a brief co-habitation with Gabriele d'Annunzio, "who fantasized about sex with lesbians and courted rejection," and ultimate self-immolation, blind and tottery, in a villa in the hills above Florence. The only real sunlight in her life came from Barney, who, despite her dalliances with others, always loved her and cared for her, giving up her beloved Paris during World War II to stand by her Angel in Italy, where during air raids the 64-year-old Amazone "crouched at night in the trench in the garden in her fur coat, covered with stones and mud." Barney's devotion to this unresponsive figure and Brooks's inability to return Barney's love in anything like the form it was vouchsafed to her give a dimension of real tenderness and pathos to this dual biography. Coupled with Souhami's narrative brio and her ability to paint miniature portraits with only a few telling details, it makes Wild Girls not only entertaining but affecting reading -- marred only by the author's unfortunate interpolations, in italicized passages, of vignettes from her own life that can only be characterized as Too Much Information. In an introductory note, Souhami compares them to the annoying pop-ups that bedevil anyone foraging for facts on the Internet. Does she not realize that most Web surfers prefer their browsers equipped with pop-up-blocking software? For my part, I could have done without her own final musings, so that Barney's valediction would be the book's last word: "What have you loved best? -- Loving. And what if you had many choices? I would choose love many times."
Amanda Vaill is the author of "Everybody Was So Young: Sara and Gerald Murphy -- A Lost Generation Love Story." She is completing a biography of the choreographer-director Jerome Robbins entitled "Somewhere."
RENÉE VIVIEN: Traduction et adaptation

d'un poème de Sapho
Traduction:
Il me paraît l'égal des Dieux, l'homme qui est assis dans ta présence et qui entend de près ton doux langage et ton rire désirable, qui font batte mon cœur au fond de ma poitrine. Car lorsque je t'aperçois, ne fût-ce qu'un instant, je n'ai plus de paroles, ma langue est brisée, et soudain un feu subtil court sous ma peau, mes yeux ne voient plus, mes oreilles bourdonnent, la sueur m'inonde et un tremblement m'agite toute ; je suis plus pâle que l'herbe, et dans ma folie je semble presque une morte… Mais il faut oser tout…
L'original grec ici
ODE A UNE FEMME AIMEE
L'HOMME fortuné qu'enivre ta présence
Me semble l'égal des Dieux, car il entend
Ruisseler ton rire et rêver ton silence,
Et moi, sanglotant,
Je frissonne toute, et ma langue est brisée :
Subtile, une flamme a traversé ma chair,
Et ma sueur coule ainsi que la rosée
Apre de la mer ;
. Un bourdonnement remplit de bruits d'orage
Mes oreilles, car je sombre sous l'effort,
Plus pâle que l'herbe, et je vois ton visage
A travers la mort.