8-4-2005
main page, here
SYLVIA PLATH
On the publication of ARIEL (The Restored Edition)
Ariel: The Restored Edition
A Facsimile of Plath's Manuscript, Reinstating Her Original Selection and Arrangement by Sylvia Plath
USA: HarperCollins; ISBN: 0060732598; On Sale: 11/09/2004; Format: Hardcover; Pages: 240; $24.95
UK:Faber & Faber ff – ISBN 0 571 22685 X – Hardback – Published: November, 18, 2004 – Pages: 224; £ 16.99
Ariel takes flight

Sylvia Plath's remarkable late poems were published posthumously in a collection edited by her husband, Ted Hughes. As a new facsimile edition of the original manuscript is published, their daughter Frieda Hughes defends Hughes against criticism that he interfered with Plath's legacy

Saturday November 13, 2004
The Guardian

The newly restored edition of Ariel by my mother, Sylvia Plath, exactly follows the arrangement of her last manuscript as she left it. As her daughter, I can only approach it, and its divergence from the first UK publication of Ariel in 1965 and subsequent US publication in 1966, both edited by my father, Ted Hughes, from the purely personal perspective of its history within my family.
When she committed suicide on February 11, 1963, my mother left a black spring binder on her desk, containing a manuscript of 40 poems.She probably last worked on the manuscript's arrangement in mid-November 1962. "Death &Co", written on the 14th of that month, is the last poem to be included in her list of contents. She wrote an additional 19 poems before her death, six of which she finished before our move to London from Devon on December 12, and a further 13 in the last eight weeks of her life. These poems were left on her desk with the manuscript.
The first cleanly typed page of the manuscript gives the title of the collection as "Ariel and other poems". On the two sheets that follow, alternative titles had been tried out, each title scored out in turn and a replacement handwritten above it. On one sheet the title was altered from "The Rival" to "A Birthday Present to Daddy". On the other, the title changed from "The Rival" to "The Rabbit Catcher" to "A Birthday Present to Daddy". These new title poems are in chronological order (July 1961, May 1962, September 1962 and October 1962) and give an idea of earlier possible dates of her rearrangement of the working manuscript.
When Ariel was first published, edited by my father, it was a somewhat different collection from the manuscript my mother left behind. My father had roughly followed the order of my mother's contents list, taking 12 poems out of the US publication, and 13 out of the UK publication. He replaced these with 10 selected for the UK edition, and 12 selected for the US edition. These he chose from the 19 very late poems written after mid-November 1962, and three earlier poems.
There was no lack of choice. Since the publication of The Colossus in 1960, my mother had written many poems that showed an advance on her earlier work. These were transitional poems between the very different styles of The Colossus and Ariel (a selection of them was published in Crossing the Water in 1971). But towards the end of 1961, poems in the Ariel voice began to appear here and there among the transitional poems. They had an urgency, freedom, and force that was quite new in her work. In October 1961, there was "The Moon and the Yew Tree" and "Little Fugue"; "An Appearance" followed in April 1962. From this point, all the poems she wrote were in the distinctive Ariel voice. They are poems of an other-worldly, menacing landscape:
This is the light of the mind, cold and planetary.
The trees of the mind are black. The light is blue.
The grasses unload their griefs on my feet as if I were God,
[. . .]
I simply cannot see where there is to get to.
("The Moon and the Yew Tree")
Then, still in early April 1962, she wrote "Among the Narcissi" and "Pheasant", moments of perfect poetic poise, tranquil and melancholy - the calm before the storm:
You said you would kill it this morning.
Do not kill it. It startles me still,
The jut of the odd, dark head, pacing Through the uncut grass on the elm's hill.
("Pheasant")
After that, the poems came with increasing frequency, ease, and ferocity, culminating in October 1962 when she wrote 25 major poems. Her very last poems were written six days before she died. In all, she left about 70 poems in the unique Ariel voice.
On work-connected visits to London in June 1962, my father began an affair with a woman who had incurred my mother's jealousy a month earlier. My mother, somehow learning of the affair, was enraged. In July, her mother, Aurelia, came to stay at Court Green, our thatched black-and-white cob house in Devon, for a long visit. Tensions increased between my parents, my mother proposing separation, though they travelled to Galway together that September to find a house where my mother could stay for the winter. By early October, with encouragement from Aurelia (whose efforts I witnessed as a small child), my mother ordered my father out of the house.
My father went up to London where he first stayed with friends, and then around Christmas rented a flat in Soho. He told me many years later that, despite her apparent determination, he thought my mother might reconsider. "We were working towards it when she died," he said.
Deciding against the house in Galway, my mother moved my brother and me to London in December 1962, to the flat she had rented in what was once Yeats's house in Fitzroy Road. Until her death, my father visited us there almost daily, often babysitting when my mother needed time for herself.
Although my mother was in London for eight weeks before she died, my father had left her with their house in Devon, the joint bank account, the black Morris Traveller (their car), and was giving her money to support us. When my mother died, my father had insufficient funds to cover the funeral, and my grandfather, William Hughes, paid for it.
My father eventually returned to Devon with my brother and me in September 1963, when his sister, Olwyn, came over from Paris to help take care of us. She stayed with us for two years. My father continued to see "the other woman" on visits to London, but she lived primarily with her husband for two-and-a-half years after my mother's death.
Throughout their time together my mother had shown her poems to my father as she wrote them. But after May 1962, when their serious differences began, she kept the poems to herself. My father read "Event" in the Observer that winter and was dismayed to see their private business made the subject of a poem.
My mother had described her Ariel manuscript as beginning with the word "Love" and ending with the word "Spring", and it was clearly geared to cover the ground from just before the break-up of the marriage to the resolution of a new life, with all the agonies and furies in between. The breakdown of the marriage had defined all my mother's other pain and given it direction. It brought a theme to the poetry. But the Ariel voice was there already in the poems of late 1961 and early 1962. It was as though it had been waiting, practising itself, and had found a subject on which it could really get a grip. The manuscript was digging up everything that must be shed in order to move on. "Berck-Plage", for instance, written in June 1962, is about the funeral that month of a neighbour, Percy Key, but it is also tangled with the grievous loss of her father, Otto, when she was a child. My parents became beekeepers that summer, like Otto, who had been an expert on bees, and his presence stalks the five bee poems in the US version of Ariel (four in the UK edition).
In December 1962, my mother was asked by BBC radio to read some of her poems for a broadcast, and for this she wrote her own introductions. Her commentaries were dry and brief and she makes no mention of herself as a character in the poems. She might expose herself, but she did not need to point it out. I particularly like two of them: "In this next poem, the speaker's horse is proceeding at a slow, cold walk down a hill of macadam to the stable at the bottom. It is December. It is foggy. In the fog there are sheep." ("Sheep in Fog", though one of the poems she included in her broadcast with the Ariel poems, was not listed on my mother's contents page in the manuscript - it was only finished in January 1963. My father included it in the first published version of Ariel .) For the title poem my mother simply writes: "Another horseback riding poem, this one called 'Ariel', after a horse I'm especially fond of."
These introductions made me smile; they have to be the most understated commentaries imaginable for poems that are pared down to their sharpest points of imagery and delivered with tremendous skill. When I read them I imagine my mother, reluctant to undermine with explanation the concentrated energy she'd poured into her verse, in order to preserve its ability to shock and surprise.
In considering Ariel for publication my father had faced a dilemma. He was well aware of the extreme ferocity with which some of my mother's poems dismembered those close to her - her husband, her mother, her father, and my father's uncle Walter, even neighbours and acquaintances. He wished to give the book a broader perspective to make it more acceptable to readers, rather than alienate them. He felt that some of the 19 late poems, written after the manuscript was completed, should be represented. "I simply wanted to make it the best book I could," he told me. He was aware that many of my mother's new poems had been turned down by magazines because of their extreme nature, though editors still in possession of her poems published them quickly when she died.
My father left out some of the more lacerating poems. "Lesbos", for instance, though published in the US version of Ariel, was taken out of the British edition, as the couple so wickedly depicted in it lived in Cornwall and would have been much offended by its publication.
"Stopped Dead", referring to my father's uncle Walter, was dropped. Some he might otherwise have taken out had been published in periodicals and were already well known. Other omissions - "Magi" and "Barren Woman", for instance, both from the transitional poems - he simply considered weaker than their replacements. One of the five bee poems, "The Swarm", was originally included in my mother's contents list, but with brackets around it, and the poem itself was not included in her manuscript of 40 poems. My father reinstated it in the US edition.
The poems of the original manuscript my father left out were: "The Rabbit Catcher", "Thalidomide", "Barren Woman", "A Secret", "The Jailor", "The Detective", "Magi", "The Other", "Stopped Dead", "The Courage of Shutting-Up", "Purdah", "Amnesiac".
The poems he put into the edited manuscript for publication were: "The Swarm" and "Mary's Song" (only in the US edition), "Sheep in Fog", "The Hanging Man", "Little Fugue", "Years", "The Munich Mannequins", "Totem", "Paralytic", "Balloons", "Poppies in July", "Kindness", "Contusion", "Edge", and "Words". "The Swarm" was included in the original contents list, but not in the manuscript.
In 1981, my father published my mother's Collected Poems and included in the Notes the contents list of her Ariel manuscript. This inclusion brought my father's arrangement under public scrutiny, and he was much criticised for not publishing Ariel as my mother had left it, though the extracted poems were included in the Collected Poems for all to see.
My father had a profound respect for my mother's work, despite being one of the subjects of its fury. For him the work was the thing, and he saw the care of it as a means of tribute and a responsibility.
But the point of anguish at which my mother killed herself was taken over by strangers, possessed and reshaped by them. The collection of Ariel poems became symbolic to me of this possession of my mother and of the wider vilification of my father. It was as if the clay from her poetic energy was taken up and versions of my mother made out of it, invented to reflect only the inventors, as if they could possess my real, actual mother, now a woman who had ceased to resemble herself in those other minds. I saw poems such as "Lady Lazarus" and "Daddy" dissected over and over, the moment that my mother wrote them being applied to her whole life, to her whole person, as if they were the total sum of her experience.
Criticism of my father was even levelled at his ownership of my mother's copyright, which fell to him on her death and which he used to directly benefit my brother and me. Through the legacy of her poetry my mother still cared for us, and it was strange to me that anyone would wish it otherwise.
After my mother's suicide and the publication of Ariel, many cruel things were written about my father that bore no resemblance to the man who quietly and lovingly (if a little strictly and being sometimes fallible) brought me up - later with the help of my stepmother. All the time, he kept alive the memory of the mother who had left me, so I felt as if she were watching over me, a constant presence in my life.
It appeared to me that my father's editing of Ariel was seen to "interfere" with the sanctity of my mother's suicide, as if, like some deity, everything associated with her must be enshrined and preserved as miraculous. For me, as her daughter, everything associated with her was miraculous, but that was because my father made it appear so, even playing me a record of my mother reading her poetry so I could hear her voice again. It was many years before I discovered my mother had a ferocious temper and a jealous streak, in contrast to my father's more temperate and optimistic nature, and that she had on two occasions destroyed my father's work, once by ripping it up and once by burning it. I'd been aghast that my perfect image of her, attached to my last memories, was so unbalanced. But my mother, inasmuch as she was an exceptional poet, was also a human being and I found comfort in restoring the balance; it made sense of her for me. The outbursts were the exception, not the rule. Life at home was generally quiet, and my parents' relationship was hardworking and companionable. However, as her daughter, I needed to know the truth of my mother 's nature - as I did my father's - since it was to help me understand my own.
But if I had ever been in doubt that my mother's suicide, rather than her life, was really the reason for her elevation to the feminist icon she became, or whether Ariel's notoriety came from being the manuscript on her desk when she died , rather than simply being an extraordinary manuscript, my doubts were dispelled when my mother was accorded a blue plaque in 2000, to be placed on her home in London. Blue plaques are issued by English Heritage to celebrate the contribution of a person's work to the lives of others - and to celebrate their life in the place where they did the living. It was initially proposed that the plaque should be placed on the wall of the property in Fitzroy Road where my mother committed suicide, and I was asked if I would unveil it once it was in place. English Heritage had been led to believe that my mother had done all her best work at that address, when in fact she'd been there for only eight weeks, written 13 poems, nursed two sick children, been ill herself, furnished and decorated the flat, and killed herself.
So instead,the plaque was put on the wall of 3 Chalcot Square, where my mother and father had their first London home, where they had lived for 21 months, where my mother wrote The Bell Jar, published The Colossus, and gave birth to me. This was a place where she had truly lived and where she'd been happy and productive - with my father. But there was outrage in the national press in England at this - I was even accosted in the street on the day of the unveiling by a man who insisted the plaque was in the wrong place. "The plaque should be on Fitzroy Road!" he cried, and the newspapers echoed him. I asked one of the journalists why. "Because," they replied, "that was where your mother wrote all her best work." I explained she'd only been there eight weeks. "Well, then," they said, "... it's where she was a single mother." I told them I was unaware that English Heritage gave out blue plaques for single motherhood. Finally they confessed. "It's because that's where she died."
"We already have a gravestone," I replied. "We don't need another."
I did not want my mother's death to be commemorated as if it had won an award. I wanted her life to be celebrated, the fact that she had existed, lived to the fullness of her ability, been happy and sad, tormented and ecstatic, and given birth to my brother and me. I think my mother was extraordinary in her work, and valiant in her efforts to fight the depression that dogged her throughout her life. She used every emotional experience as if it were a scrap of material that could be pieced together to make a wonderful dress; she wasted nothing of what she felt, and when in control of those tumultuous feelings she was able to focus and direct her incredible poetic energy to great effect. And here was Ariel, her extraordinary achievement, poised as she was between her volatile emotional state and the edge of the precipice. The art was not to fall.
Representing my mother's vision and experience at a particular time in her life during great emotional turmoil, these Ariel poems - this harnessing of her own inner forces by my mother herself - speak for themselves.
My mother's poems cannot be crammed into the mouths of actors in any filmic reinvention of her story in the expectation that they can breathe life into her again, any more than literary fictionalisation of my mother's life - as if writing straight fiction would not get the writer enough notice (or any notice at all) - achieves any purpose other than to parody the life she actually lived. Since she died my mother has been dissected, analysed, reinterpreted, reinvented, fictionalised, and in some cases completely fabricated. It comes down to this: her own words describe her best, her ever-changing moods defining the way she viewed her world and the manner in which she pinned down her subjects with a merciless eye.
Each poem is put into perspective by the knowledge that in time, the life and observations the poems were written about would have changed, evolved, and moved on as my mother would have done. They build upon all the other writings over the years in my mother's life, and best demonstrate the many complex layers of her inner being.
When she died, leaving Ariel as her last book, she was caught in the act of revenge, in a voice that had been honed and practised for years, latterly with the help of my father. Though he became a victim of it, ultimately he did not shy away from its mastery.
This new, restored edition is my mother in that moment. It is the basis for the published Ariel, edited by my father. Each version has its own significance though the two histories are one.
This is an edited version of Frieda Hughes's foreword to the new Faber facsimile edition of Ariel, to be published on November 25, price £16.99.

My father was not a monster, says daughter of Ted Hughes
By Kate Summerscale
(Filed: 13/11/2004)
The daughter of Ted Hughes and Sylvia Plath has mounted her strongest defence yet of her father, who was vilified after the suicide of her mother in 1963.
Over the past 40 years, the marriage of the two poets has spawned endless speculation in the form of biographies, poems, academic papers and films. Some have depicted Hughes as a callous adulterer who drove Sylvia Plath to suicidal despair and then, as her literary executor, suppressed journals, letters and poems that were critical of him.
But, in a new edition of Plath's last book, published later this month, Frieda Hughes insists that Hughes, who died in 1998, was a quiet and loving father, more "temperate and optimistic" than his volatile wife.
She also says that Hughes sought a reconciliation with Plath. "He told me many years later that, despite her apparent determination, he thought my mother might reconsider. 'We were working towards it when she died,' he said."
Ted Hughes left the family home only when Sylvia, egged on by her own mother, ordered him out. After the separation, he visited his two children almost daily, "often babysitting when my mother needed time for herself".
He also handed over to his estranged wife their house in Devon, their joint bank account, their car, and money to look after the children. "When my mother died, my father had insufficient funds to cover the funeral, and my grandfather paid for it."
After Plath's death, she adds, he "kept the memory alive of the mother who had left me", making everything to do with her appear "miraculous." He even played a record of Plath reading her poetry.
Though she pays tribute to Plath's poetry and to the courage with which she fought depression, Frieda Hughes says that she has revised her once-perfect image of her mother: she "had a ferocious temper and a jealous streak". And Plath, she reminds us, twice destroyed her husband's work - once by ripping it up and once by burning it.
Ariel itself, Plath's most celebrated book, is described as an "act of revenge". Of her mother's poetic process Frieda Hughes writes vividly but chillingly: "She used every emotional experience as if it were a scrap of material that could be pieced together to make a wonderful dress."
She also writes of the "extreme ferocity" of her mother's "merciless" poems – some of which "dismembered" those close to her.
When Plath killed herself, she left her last batch of poems lying on her desk. Hughes, overriding the contents list alongside them, chose which to print and in which order. He was subsequently accused of excluding some poems that showed him in a bad light.
The new edition of Ariel, to be published by Faber & Faber on Nov 25, for the first time reproduces the manuscript exactly as she left it – though all the poems in the book have been in print for more than 20 years.
Frieda Hughes says that her father omitted from the original Ariel only those poems that he thought would hurt other people, alienate readers or damage Plath's literary standing. He told her: "I simply wanted to make it the best book I could."
Far from being a controlling figure, Ted Hughes was the "victim" of Plath's poetic "mastery", their daughter concludes. Her explanations, however, do not account for all the poems – almost a third of the total – that he withheld in 1965 (the astonishing The Rabbit Catcher, for instance). But even if Hughes was trying to protect himself, he was protecting his two children, too.
Frieda writes: "It was as if the clay from her poetic energy was taken up and versions of my mother made out of it, invented to reflect the inventors, as if they could possess my real, actual mother".
She remains enraged that her mother can be re-interpreted at the whim of strangers. "Since she died, my mother has been dissected, analysed, reinterpreted, reinvented, fictionalised and, in some cases, completely fabricated,'' she says. The Ariel poems, she writes, "became symbolic to me of this possession of my mother and of the wider vilification of my father". Her aim in the introduction to these poems seems to be publicly to reclaim Plath, faults and all, and to redeem her father.
But the story of Ted Hughes and Sylvia Plath has the visceral, mythic force that both had as poets, and there seems no let-up in our appetite for it. This year, Gwyneth Paltrow starred in the film Sylvia, and Diane Middlebrook published Her Husband - another account of the marriage.
It is hard not to sympathise with their daughter's attempt to temper and tame the myth, to lay it and her parents to rest.
Sun 7 Nov 2004
Queen bee loses her sting

VANESSA CURTIS
Ariel: The Restored Edition
Sylvia Plath
Faber, £14.99

WHEN Sylvia Plath died in 1963, she left behind a black folder containing 40 typed poems collectively titled Ariel. They were mostly written during an intense burst of creativity between October and December 1962, while Plath was living in Devon after the breakdown of her marriage to Ted Hughes. Knowing that these poems would bring her the recognition she craved, Plath left them on a table before taking her own life.

But when Ted Hughes published them posthumously in 1965, he left out some poems relating to people still alive, replacing them instead with ones Plath had written in London during the last two months of her life, beset by ill health and depression. She had intended these late poems for a future collection, not for Ariel. Compared with the version edited by her husband 40 years ago, this new restored edition reads like an entirely different publication.

Hughes ended his selection with two of the bleakest poems Plath ever wrote: 'Words' and 'Edge' - the latter written one week before she killed herself. His inclusion of these distressing poems sowed the seeds of some of the misconceptions still held by people today: that Plath wrote all her Ariel poems in London in 1963; that she was a lioness, a control-freak; an unhinged woman who, as if it weren't awful enough deciding to leave her children alone in their cots to gas herself in the kitchen, was also gripped by the narcissistic urge to preempt her forthcoming demise in 'Edge': "The woman is perfected. Her dead body wears the smile of accomplishment".

Riding on the strength of that first Ariel, Plath's novel The Bell Jar was reprinted after her death, becoming a cult classic and adding weight to the perception of her as a sharp-tongued, unpleasant cynic. Its unflattering portrayal of Plath's mother caused the latter to stake her own claim in the debate by publishing a personal selection of Plath's affectionate, gossip-filled letters. When the first edition of Plath's journals was published in 1982, critics made much of how the vitriolic voice of the author contrasted with the gushing banality of her Letters Home.

WITH MORE RESOURCE material to pore over, biographers began to leap upon the Plath bandwagon, but they reckoned without the censorious protection of her literary executors, Ted and Olwyn Hughes. Arguments and bitterness abounded; the biographers, in some cases, seeming larger and angrier than Plath herself. Anne Stevenson's powerful 1989 biography, Bitter Fame, reverted to the original theme of Plath as 'Vessel of Wrath'; but in her acclaimed The Haunting of Sylvia Plath (1992), Jacqueline Rose sought to redress the balance by presenting Hughes as the aggressor and Plath as his unwilling, injured victim. It may have prompted Ted Hughes to give his own side of events in Birthday Letters in 1998.

Since then there have been novels about the couple, and the 2003 biopic Sylvia which again focused on Plath's unhappy ending. Her daughter Frieda Hughes understandably refused to give permission for any of Sylvia's poetry to be used in the film; nevertheless the public's ghoulish fascination with Plath's marriage and suicide look set to continue. When Plath wrote, in 'Lady Lazarus', "For the eyeing of my scars, there is a charge", she would not have foreseen that after her death, the cost would be borne by her own children, forced again and again to read about their mother's untimely end.

It has thus fallen to Frieda Hughes to throw a sparking bomb into 42 years' worth of muddle and misinterpretation: she has overseen the restored Ariel, and provides an introduction. By publishing this new edition of her mother's work, she redirects the spotlight firmly back on to Plath's indisputable talent as a poet, even including facsimile reproductions of her amended typescripts. The mood of this new volume is as different as possible to the dark, desperate 1965 version which made Plath more famous for her death than for her life. It still contains many of the poems which cause the reader to fall cowering at the poet's feet: in the sinister finale to 'Lady Lazarus', Plath reminds us that "Out of the ash I rise with my red hair,/And I eat men like air."

Missing in this edition, though, are those last, bleak poems about death; their absence is striking. Instead the emphasis falls more on the poems that give insights into Plath's brief time of happiness in Devon. This Ariel gives us the Plath who loved being in the orchard, or riding her horse, or enjoying her new hobby as a beekeeper. Plath was obsessed with bees. Her dead father, Otto, had been an expert on the subject, and so his daughter, robbed of her father at the age of eight, saw great symbolism in the creatures. In 1960 she penned her incestuous poem 'The Bee-Keeper's Daughter', in which Freudian symbolism has Otto as "maestro of the bees" among his "many-breasted hives" in "a garden of mouthings".

When Plath and Hughes moved to Devon in 1961, Sylvia decided to keep her own bees. She kept notes on her hives that were to yield inspiration for the four extraordinarily beautiful poems, all meant to be included in Ariel, which, after her marriage failed, poured out from her pen within a week. The poems blend hope and hints of new beginnings with disturbing imagery and sinister undertones: the happy arrival of her own bee-box, for instance, is recorded in a poem of the same name, but it becomes "the coffin of a midget or a square baby". In the venomous 'Stings', Plath has, after the dreadful months of her marriage breakdown, "a self to recover, a queen"; she herself is the queen bee, with a "lion-red body" and "wings of glass", "flying more terrible" than ever.

Plath was exceptionally proud of these poems, and planned Ariel to end with this quartet. (A fifth beekeeping poem, 'The Swarm', which she had bracketed in her contents list and was clearly uncertain about, is reproduced as an appendix at the end of this edition.) As Plath wished, her restored Ariel now ends not with a suicide, but on a note of hope: the final word of the bee poem 'Wintering' is "Spring".

With this important publication, Frieda Hughes has treated us to an astonishing new view of the poet. She has given Plath back her rightful voice, silencing the accusations of the feminists who, searching for clues to Plath's death in the 1965 edition of Ariel, found a reason to blame Ted Hughes for everything and effectively desecrated his wife's grave. Frieda Hughes has ensured that, while nothing much can be done to stop our fascination with Plath's personal life, we are forced by this new Ariel to stop and reacquaint ourselves with the unassailable force that is Plath the poet. She has risen again, Lazarus-like, reminding us - this time in her own voice - "I am your opus".

Vanessa Curtis is author of Virginia Woolf's Women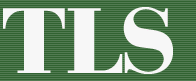 The TLS n.º 5304 November 26, 2004
Famous nearly last words
TIM KENDALL
Sylvia Plath
ARIEL
The restored edition
201 pp. Faber £ 16.99
0 571 22685 X
When Sylvia Plath took her own life in February 1963, she left a black binder containing forty poems which, she had confidently prophesied, would "make [her] name". Its title having been altered from "The Rival", to "The Rabbit Catcher", to "A Birthday Present", to "Daddy", and (finally?) to "Ariel", the typescript appeared ready for publication. Plath had last tinkered with it three months previously, arranging the collection to that it began with the word "Love" and ended with "Spring". Yet that fiercely ambitious writer - so desperate throughout her career to eclipse rivals and have herself proclaimed "The Poetess of America" — made no effort to send Ariel to publishers. Sure of her achievement, Plath may have felt herself freed from the urgent need for others' approval; but the delay fundamentally affected the reception history of her work.
"The Ariel eventually published in 1965", Ted Hughes recalled in later life, "was a somewhat different volume from the one [Plath] had planned". The guarded imprecision of Hughes's "somewhat" failed to protect him from serious, scholarly objections to his editorial choices. Nor did it halt the conspiracy theories and ad hominem attacks which continued even after the appearance, in Plath's Collected Poems (1981), of all the poetry Hughes had allegedly sought to suppress. Few modern writers have been better served than Plath by the posthumous publication of their work: poems, letters, journals and short stories have emerged at fairly regular intervals over the past forty years. Were the poet in question anyone but Plath, the Estate might have been accused not of withholding material, but of publishing work which the poet had already rejected or never intended for a wider audience. Plath, needless to say, has always been a special case. The circumstances of her death, the inheriting of copyright by her estranged husband, and the fact that he should make editorial decisions about poems which viciously target his own perceived shortcomings, ensure that blame and suspicion have always attached to Hughes's role in the promotion of his wife's work. Jacqueline Rose's claim that he "deprived feminism of a positive identity and selfhood" merely by changing the running order of Ariel illustrates the level of scrutiny and accusation which Hughes was obliged to endure. Nevertheless, his frank admission that he had destroyed one of Plath's journals and lost another did little to prove that he was a responsible keeper of the flame.
In her introduction to this new edition — of Plath's rather than Hughes's Ariel — their daughter, Frieda Hughes, challenges the prosecutors. Stressing how her father had used ownership of the Plath Estate to benefit their children, Frieda Hughes remarks that "Through the legacy of her poetry my mother still cared for us, and it was strange to me that anyone would wish it otherwise". That wishful phrasing betrays a depth of private grief into which no one need pry. More often, Frieda Hughes expresses her rage at those who would case her mother as a "feminist icon", whether through "filmic reinvention" or "literary fictionalization" of Plath's life. Even the siting of a blue plaque in Chalcot Square (where Plath wrote The Bell Jar and many of her poems) rather than Fitzroy Road (where she wrote only a handful of poems before committing suicide) gives Frieda Hughes the opportunity to slap down anyone who criticized the decision: "I did not want my mother's death to be commemorated as if it had won an award. 1 wanted her life to be commemorated". Albeit for understandable reasons, she spends too long attacking those who are hardly worth her anger, and who are anyway unlikely to stop exploiting the marketability of the Plath legend. The heartfelt self-justifications and denunciations make hers an eccentric opening to what must seem, to sceptics unpersuaded by Plath's achievement, a pernickety exercise in repackaging old work.
And it is a peculiar book. In his notes to the Collected Poems, Ted Hughes described the order and contents of Plath's Ariel manuscript, so that anyone suitably inclined had all the information necessary to recreate it for themselves. The Collected did not quite make Plath's individual volumes redundant, but its thoroughness and chronological arrangement meant that for the first time the course of her development could be fully appreciated. As if to emphasize its superfluity, all the poems in Ariel: The restored edition appear twice: they are printed in conventional fashion and then duplicated in an eighty-page facsimile— unadorned by revisions — of Plath' s complete typescript. Have readers become so distrustful of the Plath Estate that they refuse to believe what they cannot see for themselves? Apart from Frieda Hughes's introduction, and some textual notes, which forget to include The Colossus in a list of Plath's "previously published volumes", the only genuinely new materials are the title poem's facsimile drafts. More space ought to have been made at the typescript's expense for drafts of other Ariel poems, because they are compelling documents, "aswarm" (in Ted Hughes's words)" with startling, beautiful phrases and lines . . many of them in no way less remarkable than the ones she eventually picked out to make her final poem". We should hope that the drafts included here constitute a taster, and not a substitute, for a variorum edition of Plath' mature poetry.
If this new Ariel does serve a large purpose, it must be to confirm that Plath remains a more complex and diverse poet that even her admirers would sometimes allow Excluding work which disparaged him, as we as his Uncle Walter ("Stopped Dead") an some Cornish friends ("Lesbos"), Ted Hughes plugged the gaps by including poems written o to six days before Plath died. As a result his 1965 version of Ariel silently offered Selected Later Poems rather than the thematically coherent and precisely arranged volume prepared by Plath. Hughes' s editorial intervention has encouraged readers to equate that often evoked phenomenon, "the Ariel voice", with a the poetry Plath wrote in the last year of her life. to generalize about her best poetry in this way is to ignore Plath's ability to remake herself, to seek new and better emblems of adversity, and to cram as much variety into that short space as most poets manage over decades.
The latest poem Plath admitted into her typescript was "Death & Co.", dated November 1 1962. From then until her suicide she wrote nineteen poems, of which ten were incorporated by Hughes into the published Ariel. Aware of differences worth preserving between h finished manuscript and later work, Plath would probably have disapproved. Hughes remembered being shown two poems ("The Munich Mannequins" and "Totem") written in the fortnight before her death, which "seemed to me, and to her too, even finer than the Ariel poems". What Plath liked, in particular, was their "different, cooler inspiration", and it that contrast between the blood-heat of the Ariel typescript and the bone-cold finality her later work which must clearly distinguish the two periods.
Plath's Ariel has a clear trajectory, from "Love" to "Spring", death to rebirth, stasis to violence, entrapment lo liberation. Beginning with a paean to celebrate the birth of a son, and ending with bees stirring expectantly from their hibernation at the start of "another year", the book's scheme scatters the critical truisms which have obstructed a clear view of her poetry. With an eye more for aphorism than for accuracy, Robert Lowell famously commented that she had been "playing Russian Roulette with six cartridges in the cylinder"; yet this neglects Plath's struggle, apparent in the arrangement and preoccupations of the manuscript, to write through and out of her emotional crises. Rather than killing her, the Ariel poems were Plath's attempts to defeat and survive death by framing it as a stage in a journey towards new life. Death becomes a glorious drive into the sun's red eye, bumming off those "Dead hands, dead stringencies" which would hold the poet back. Its aftermath, as described by Plath's serial suicide "Lady Lazarus", is a terrifying, phoenix-like resurrection to seek vengeance against those responsible for her suffering. Nowhere does the typescript indulge the defeated tone of a later suicide poem such as "Edge", where death is reduced lo the quiescence of "it is over". Plath may be caricatured as a doom-laden depressive, but that makes the mistake of imposing the vision of her very last poems on earlier work. Undimmed by familiarity, the poems in Sylvia Plath's Ariel typescript sing exultantly of triumph and of hope as they "taste the spring".

December 12, 2004
An Art Like Everything Else
By ERICA JONG
In The New Yorker of Aug. 3, 1963, a remarkable sequence of poems appeared, by a dead poet whose name was not yet familiar but whose voice sounded like no other. Under these poems was the attribution: Sylvia Plath (1932-1963). Since Mr. Shawn's New Yorker carried no contributors' notes, readers had no idea who wrote these astonishing poems; but the ominous double dates confirmed that she had gone like Alcestis to the land of the dead.
The sequence began with ''Two Campers in Cloud Country'' and ended with ''The Moon and the Yew Tree'':
This is the light of the mind, cold and planetary.
The trees of the mind are black. The light is blue.
The grasses unload their griefs on my feet as if I were God. . . .
I simply cannot see where there is to get to.
No one reading these poems could doubt that their author was more than ''half in love with easeful death,'' as Keats had it. But then young poets are always in love with death and in love with love. This one died at 31.
I have fallen a long way. Clouds are flowering
Blue and mystical over the face of stars.
. . .
And the message of the yew trees is blackness -- blackness and silence.
The impact is almost unimaginable now. In 1963 we still had a literary culture. Reading poems to oneself was not as rare as it is today (for all the poetry slams and hip-hop). To young women who wrote, this work was galvanizing. Sylvia, whoever she was, had a fully evolved voice. It wasn't wry and reeking of the bittersweet 1920's like Dorothy Parker's or romantic-ironic-transcendentalist like Edna St. Vincent Millay's. Perhaps some of its confessional candor was nudged by Robert Lowell. Perhaps Anne Sexton had contributed something of her own dark menstrual madness. The voice wasn't influenced by the hymnal rhythms of Emily Dickinson's meditations on death and love. It was something unto itself.
The poems were hypnotic, as Lowell later said in his introduction to ''Ariel'' (which appeared in 1965 in England, 1966 here). They were unapologetically female. An Amazon wrote them riding bareback. She had cut off one breast and dipped her quill in her blood. We would never know precisely why she killed herself. Nor could we ask.
Why did she die? Who was responsible? How could she have left these driven, hurtling lines and, as we later learned, two helpless children? What did her husband, the rugged Heathcliffian poet Ted Hughes, have to do with it? He was her executor, the father of Frieda and Nicholas (to whom this book, her second, was dedicated).
It's hard to convey Plath's power without first giving you a thumbnail sketch of those times. For my generation (which graduated from college in the mid-60's, before the 60's became ''The Sixties''), poetry was a mandrake root-male, a large gnarled phallus buried in the earth. Pull it out. Its virility was unmistakable. Female writers didn't exist on our critical radar except to be mocked. Theodore Roethke, a wonderful poet, complained of our tendency ''to stamp a tiny foot'' against God. Anatole Broyard, the writer and critic, told my writing class at Barnard we hadn't the sort of experiences that made writers. We didn't get drunk at bars in Pigalle or pick up hookers in seedy Left Bank hotels or run with the bulls in Pamplona. Our lives were too circumscribed. We didn't drink enough. (Not yet, anyway.) We didn't puke in the street. (Not yet, anyway.) We were ''doomed'' to be future mothers. Domesticated animals, future wives (many times over as it turned out), we didn't ride the painted bus with Neal Cassady, or chant Blake with Ginsberg or even poach on Barnard girls as Broyard did. We were too ladylike.
In college, we passionate future writers studied Blake, Keats, Byron, T. S. Eliot, Ezra Pound, Dylan Thomas, W. H. Auden, Theodore Roethke, John Berryman, Robert Browning, et cetera. Yes, we knew there was a Mrs. Browning, but hadn't she only written one treacly poem -- ''How Do I Love Thee? Let Me Count the Ways,'' wasn't it? Emily Dickinson lurked in Butler Library in something called the ''American Men of Letters'' series. Edna St. Vincent Millay, whom we had pored over as teenagers, was not on the Barnard syllabus. Dorothy Parker, whom we adored as teenagers, was deemed a light versifier. In fact the era of suffragists and flappers -- our grandmothers' generation -- occasionally surfaced as social history, but mostly it was invisible, as was its message that free women could change the world. Later we would call that generation the First Wave and ourselves the Second Wave. Much later; first we would have to ride our own wave to believe in ourselves as writers.
Sylvia Plath's extraordinary voice was the first surge of that wave. Though death-bound, it was already exultant. ''Hardly a woman at all, certainly not another 'poetess' but one of those . . . great classical heroines,'' Lowell wrote. ''These poems are playing Russian roulette with six cartridges in the cylinder.'' We had found our 60's Sappho -- just after she leapt from the Leucadian cliff.
Now the brilliant, bipolar Lowell is dead and so is the fierce, sexy Ted Hughes with his vampirish warlock appeal. He tried it on me full force when we briefly met in 1971 after his publication-day reading of ''Crow.'' He was a born seducer and only my terror of Sylvia's ghost kept me from being seduced. Now the children he raised are grown. Frieda is a painter and poet who somehow survived her childhood. She gets to tell her mother's tale, as is only right.
The edition of ''Ariel'' published by her father was not identical to the manuscript her mother left, so at her publisher's suggestion Frieda resurrected that manuscript, even giving us facsimiles of the poems in typed and handwritten form (ARIEL: The Restored Edition, HarperCollins, $24.95). We immediately see that Plath nearly called her second collection ''Daddy and other poems'' instead of ''Ariel.'' We feel Frieda Hughes's restraint in trying to be fair to both parents yet tell the truth as she sees it. ''My father had a profound respect for my mother's work in spite of being one of the subjects of its fury,'' she writes.
The reticence of the dutiful daughter (Frieda is in her mid-40's) trying to make sense of her family history is riveting. Frieda still wants to bring her parents back together again; all children of ruptured love stories want to. She speaks of the distortion of Plath's character and work by strangers and in her stunning self-control you feel her pain. ''The collection of the Ariel poems became symbolic to me of this possession of my mother and of the wider vilification of my father,'' she calmly says.
The reference, clearly, is to self-appointed defenders of Sylvia Plath who never knew her or Hughes, perhaps never even read their work. Plath's gravestone in Yorkshire was often defaced to obliterate ''Hughes.'' What a child named Hughes might make of this we can only guess. ''Criticism of my father was even leveled at his ownership of my mother's copyright, which fell to him on her death and which he used to directly benefit my brother and me,'' Frieda notes. ''My father's editing of 'Ariel' was seen to 'interfere' with the sanctity of my mother's suicide, as if, like some deity, everything associated with her must be enshrined and preserved as miraculous. . . . I did not want my mother's death to be commemorated as if it had won an award. I wanted her life to be celebrated.''
I once took the brunt of the Plath industry's assault myself. Talking about her poetry and suicide at the Poetry Center of the 92nd Street Y in 1971, I was picketed by an angry posse because I refused to mouth the feminist orthodoxy of the time, that Hughes had murdered Plath. That Plath had a history of breakdowns in her college years was of no interest. They wanted to believe that a cruel husband done 'er in, whatever the ''facts.''
And the facts were hard to come by. Ted Hughes was shellshocked himself, and wanted to hide. He was also in love with the poet Assia Guttman Wevill, who committed suicide in 1969; their daughter died with her. Her suicide is often thought of as a copycat act (indeed, the method was the same), but it should also be pointed out that Assia was the child of Holocaust survivors, a group at high risk of suicide. Aurelia Schober Plath, Sylvia's mother, felt angry and betrayed by both Sylvia and Ted, but loved her grandchildren. Olywn Hughes, the children's aunt, was called back from her life in France to help raise them. They were miraculously alive, after all, and Sylvia was dead. What would you do?
So the Hugheses walled off. They declined to let anyone reprint Plath, set Plath to music, novelize Plath, perform Plath, except under their strict supervision. Two years ago the Manhattan Theatre Club asked me to present a Plath poetry evening and the Hugheses refused to give permission for a reading of the poems by actors. Maybe they were constrained by other contracts, but where openness was wanted, they closed down. And they're still careful. The Plath sanctuary remains guarded, now with the help of Frieda, who has complained about the film version of her mother's life and who wrote in a poem of her own, in the book ''Wooroloo'' (1998): ''Wanting to breathe life into their own dead babies / . . . They scooped out her eyes to see how she saw / And bit away her tongue in tiny mouthfuls / To speak with her voice.''
Frieda Hughes has had the courage to bring her mother back, not as a symbol, but as a poet. Her poems are here and will have the last word. They remain remarkable. Their time has not passed. The new generations who read them may not care about their biographical underpinnings the way we did in the 60's, but they will care about their strength and craft.
WE can see in this new edition what a careful constructor of poems Plath was. She weighed her commas and semicolons. She cared about what Denise Levertov and Allen Ginsberg used to call ''breath units.'' She must have read her poems aloud to hear them in the air.
It is touching that they were mostly written at four in the morning -- ''that still, blue, almost eternal hour before cockcrow, before the baby's cry, before the glassy music of the milkman, settling his bottles,'' as Plath put it for the BBC two months before she died for a program that was never broadcast. ''If they have anything else in common, perhaps it is that they are written for the ear, not the eye: They are poems written out loud.'' I adopted this habit too, when my daughter was an infant. I love that sky blue-pink hour, do my best writing then and read what I'm writing aloud to myself, especially poetry.
So ''Ariel: The Restored Edition'' is illuminating. I only wish Frieda Hughes and HarperCollins had included a recording of Plath's last reading for the BBC, in 1962. You can hear all the colors of her kaleidoscopic voices, unstilled and unblanched by the grave-cave.
Erica Jong, the author of seven volumes of poetry, also wrote ''Fear of Flying.''
Sylvia Plath

Original
Dec 2nd 2004
From The Economist print edition
IT IS not at all unusual for an editor to tamper with a writer's manuscript. Where would F. Scott Fitzgerald have been without the scrupulous assistance of Maxwell Perkins? In 1921 Ezra Pound's slash-and-burn approach to the editing of a long poem, "The Waste Land", by a young American poet called T.S. Eliot turned a piece of brilliant but over-extended verbosity into one of the greatest and most enigmatic poems of the 20th century. A more recent case of highly significant editorial intervention happened in 1965.
Sylvia Plath's "Ariel", first published that year, was a poetic landmark of the decade. It was a coruscating book, painfully self-revelatory, brimming with a fierce, raw energy. Its author had been dead for two years by the time it appeared. The man who edited the book for publication, her estranged husband Ted Hughes, was subject to relentless vilification from feminist critics throughout his life for having in some way precipitated her horrible death (she had gassed herself). Why? Because he had been having an affair during their marriage. According to Hughes's detractors, it was betrayal that drove her to that final despairing act.
Hughes was Plath's literary executor, and the "Ariel" which Hughes presented to the world in 1965 was, in his guarded words, "a somewhat different volume" from the manuscript of the same title that Plath had forecast would make her name. The important question, therefore, is this: did Hughes edit the book in ways which would favour his own reputation and manipulate hers? This publication of the facsimile of Plath's own manuscript, which reinstates her original selection and arrangement, allows readers to decide for themselves whether or not Hughes was guilty of self-interested tampering.
Plath left a manuscript of 40 poems in a black folder. Of those 40 poems, Hughes removed 13 and substituted others, many of which were written in an extraordinarily fertile month towards the very end of Plath's life. The poems which Hughes removed from the manuscript are, generally speaking, inferior to the new ones that he chose to include. They are slacker and more anecdotal, and their rhythms drive forward less compulsively. They are no less savage in their subject matter, but they lack the force and concentrated power of the ones that replace them. In these rejected poems, we feel that Plath is writing around a subject rather than emerging from deep inside it.
Does this new evidence of Hughes's seemingly disinterested editorial involvement mean that he was not in some way responsible for her death? Not exactly. It certainly suggests, however, that he was, above all, genuinely concerned to present to the world the best work that he could find by a poet of great and enduring stature. And in somewhat bolstering Hughes's reputation, it also confirms that Plath had been wracked by mental instability long before Hughes started philandering. In the 1950s, for example, she was hospitalised for six months after a suicide attempt. And it was this terrible, lifelong instability that helped to turn Plath, especially in those final months, into the extraordinary poet that she eventually became. Can any poet have asked so many unanswerable questions of God, the self and a chilly, inhospitable world within the space of a single slim volume?

Artikel erschienen am Fr, 31. Dezember 2004
Die Stimme des Morgens
Die Gedichte bleiben, der Mythos muß sterben: Erica Jong hat Sylvia Plaths nun vollständigen "Ariel" gelesen
von Erica Jong
Sylvia Plath: Ariel. The Restored Edition. A Facsimile of Plath's Manuscript, Reinstating Her Original Selection and Arrangement. HarperCollins, New York. 240 S., 24,95 $. Ariel. Englisch-Deutsch. A. d. Engl. v. Erich Fried. Suhrkamp, Frankfurt/M. 176 S., 14,80 EUR.
Frieda Hughes: Wooroloo. Englisch-Deutsch. A. d. Engl. v. Jutta Kaußen. DuMont, Köln. 123 S., 17,90 EUR. Christine Jeffs Film "Sylvia" mit Gwyneth Paltrow in der Titelrolle startet am 6. Januar in den deutschen Kinos.
Am 3. August 1963 erschien im "New Yorker" eine bemerkenswerte Serie von Gedichten einer Schriftstellerin, deren Name bis dahin kaum jemandem bekannt war, deren Stimme aber wie keine andere klang. Unter den Gedichten stand: Sylvia Plath (1932-1963). Da der "New Yorker" keine weiteren Angaben zu Sylvia Plath lieferte, ahnten die Leser nicht, wer diese erstaunlichen Verse geschrieben hatte - die Lebensdaten allerdings verkündeten Unheil, verrieten, daß sie wie Alceste ins Totenreich entschwunden war. Den Anfang der Gedichte machte "Two Campers in Could Country", das Ende "The Moon and the Yew Tree":
This is the light of the mind, cold and planetary. / The trees of the mind are black. The light is blue. / The grasses unload their griefs on my feet as if I were God. / . . . / I simply cannot see where there is to get to." Das Licht des Geistes, kalt und planetenhaft./ Die Bäume des Geistes sind schwarz. Das Licht ist blau. / Die Gräser entladen ihr Leid auf meine Füße, als wäre ich Gott. / ... / Ich kann einfach nicht sehen, wo man da hinkam."
Übers.: Erich Fried Kein Leser dieser Zeilen konnte daran zweifeln, daß ihre Verfasserin mehr als nur "halb verliebt in den erleichternden Tod" gewesen war, wie John Keats es in seiner "Ode an die Nachtigall" ausdrückte. Aber junge Dichter sind schließlich immer in den Tod und auch die Liebe verliebt. Diese Dichterin war mit 31 Jahren gestorben.
"I have fallen a long way. Clouds are flowering / Blue and mystical over the face of stars. / . . . / And the message of the yew trees is blackness - blackness and silence". Ich bin gefallen, tief. Es blühen Wolken. / Blau und mystisch vor dem Gesicht der Sterne. / ... / Und die Botschaft des Eibenbaums ist Schwärze - Schwärze und Schweigen. Übers.: Erich Fried Die Wirkung dieser Verse kann man sich heutzutage fast nicht mehr vorstellen. Im Jahre 1963 gab es noch eine literarische Kultur. Allein, für sich Gedichte zu lesen war nichts Außergewöhnliches. Junge, schreibende Frauen wurden durch diese Gedichte wachgerüttelt. Sylvia, wer auch immer sie sein mochte, hatte eine volle Stimme. Und sie war nicht schräg. Sie roch auch nicht nach den bittersüßen Zwanzigern wie Dorothy Parkers Stimme oder romantisch-ironisch-transzendental wie die von Edna St. Vincent Millay. Vielleicht war ein Teil ihrer bekennenden Offenheit inspiriert von Robert Lowell. Vielleicht hatte Anne Sexton mit ihrem Quartals-Wahnsinn einen Beitrag geliefert. Diese Stimme hatte nichts vom Hymnen-Rhythmus der Meditationen über Tod und Liebe Emily Dickinsons. Diese Stimme stand für sich.
Sylvia Plaths Gedichte waren hypnotisch, wie Robert Lowell später in seiner Einleitung zu "Ariel" schrieb - in dieser Sammlung erschienen die "New Yorker"-Gedichte 1965 in England, 1966 in den USA. Sie waren unmißverständlich weiblich. Eine Amazone hatte sie geschrieben, als sie auf dem nackten Pferderücken ritt. Sie hatte sich eine Brust abgeschnitten und ihren Federkiel in ihr eigenes Blut getaucht. Wir würden nie genau wissen, warum sie sich umgebracht hat. Noch konnten wir fragen.
Warum starb sie? Wer trug die Verantwortung? Wie konnte sie diese gehetzten, rasenden Zeilen hinterlassen und außerdem, wie wir später erfahren sollten, zwei hilflose Kinder? Welche Rolle spielte ihr Ehemann, der rauhe Heathcliffe-gleiche Dichter Ted Hughes? Er war ihr Testamentsvollstrecker, der Vater von Frieda und Nicholas (dem dieses Buch, ihr zweites, gewidmet ist).
Um Plaths Wirkung zu erklären, muß man zuerst eine Skizze der damaligen Zeit zeichnen. Für meine Generation (die Mitte der Sechziger das College abschloß - noch bevor die sechziger "The Sixties" wurden), war Dichtkunst ein urmännliche
Angelegenheit. Weibliche Dichter gab es nicht auf dem Kritiker-Radar. Es sei denn, um Gegenstand von Hohn und Spott zu werden. Theodore Roethke, ein wunderbarer Dichter, kritisierte die Neigung der Frauen, "sich gegen Gott aufzulehnen". Anatole Broyard, der Schriftsteller und Kritiker, erklärte meinem Schreibseminar in Barnard, wir Frauen würden einfach nicht die Erfahrungen mitbringen, die Schriftsteller erst ausmachten. Weder betranken wir uns in Bars in Pigalle, noch lasen wir Prostituierte in anrüchigen Hotels an der Left Bank auf, noch rannten wir mit den Stieren von Pamplona um die Wette. Wir tranken nicht genug (noch nicht). Wir kotzten nicht auf die Straßen (noch nicht). Unser Leben war festgelegt: Wir waren zum Mutterdasein verdammt. Domestizierte Tiere und künftige Ehefrauen, die wir waren, fuhren wir eben nicht im wild angestrichenen Bus mit Neal Cassady, sangen nicht Blake mit Allan Ginsberg, wilderten nicht unter den Mädchen von Barnard, wie Broyard es tat. Wir waren zu damenhaft.
Wir, die passionierten Schriftsteller der Zukunft, studierten am College - Blake, Keats, Byron, T. S. Eliot, Ezra Pound, Dylan Thomas, W. H. Auden, Theodore Roethke, John Berryman, Robert Browning etc.
Ja, wir wußten auch um die Existenz einer Mrs. Browning, aber hatte die nicht bloß ein einziges, süßliches Gedicht geschrieben? Das war doch: "Wie ich dich liebe? Laß mich zählen wie". Oder etwa nicht? Emily Dickinson versteckte sich in der Butler Library in der so genannten "American Men of Letters"-Reihe. Edna St. Vincent Millay, die wir als Teenager genau studiert hatten, stand nicht auf dem Lehrplan von Barnard College. Dorothy Parker, die wir als Heranwachsende angebetet hatten, war als dichterisches Leichtgewicht verschrien. Die Ära der Suffragetten - die Generation unserer Großmütter - trat zwar gelegentlich als Sozialgeschichte auf, aber meistens versteckte sie sich, genau wie ihre Botschaft - daß nämlich freie Frauen die Welt verändern könnten. Später nannten wir diese Generation die erste Welle, und uns selbst die zweite. Noch mußten wir unsere eigene Welle reiten, um uns selbst als Schriftstellerinnen zu glauben.
Sylvia Plaths außergewöhnliche Stimme stellte die erste Woge dieser Welle dar. Obwohl todgeweiht, triumphierte sie doch. "Kaum eine Frau, sicherlich keine weitere "Dichterin', aber eine dieser... großen klassischen Heldinnen", schrieb Lowell. "Diese Gedichte spielen russisches Roulette mit sechs Patronen in der Trommel." Wir hatten unsere Sappho der Sechziger gefunden - kurz nachdem sie vom leukadischen Fels gesprungen war.
Der brillante Lowell ist tot, und auch der grimmige, sexy Ted Hughes mit seinem vampirgleichen Zauberer-Appeal. Den hatte er bei unserer kurzen Begegnung 1971 - nach seiner ersten Lesung von "Crow" - mit voller Kraft an mir ausprobiert. Er war ein geborener Verführer, und nur meine Angst vor Sylvias Geist rettete mich vor ihm. Heute sind die Kinder, die er großzog, erwachsen. Frieda Hughes ist eine Malerin und Dichterin, die es irgendwie geschafft hat, ihre Kindheit zu überleben. Es ist an ihr, die Geschichte ihrer Mutter zu erzählen, wie es angemessen ist.
Die "Ariel"-Ausgabe, die ihr Vater veröffentlichen ließ, ist nicht mit dem Manuskript, das ihre Mutter hinterließ, identisch. Auf Anregung ihres Verlegers hob nun Frieda das Manuskript aus der Versenkung und liefert uns sogar Faksimiles der Gedichte, handschriftliche und maschinengeschriebene. Man erkennt sofort, daß Plath ihre zweite Gedichtsammlung statt "Ariel" beinahe "Daddy and other poems" genannt hätte. Man fühlt Friedas Hemmungen, spürt, wie sie versucht, beiden Elternteilen gegenüber fair zu sein und gleichzeitig die Wahrheit so zu erzählen, wie sie die eben sieht. "Mein Vater empfand tiefen Respekt vor der Arbeit meiner Mutter, obwohl er einer der Gegenstände ihrer Wut war", schreibt sie.
Die Zurückhaltung der pflichtbewußten Tochter - Frieda ist heute Mitte 40 -, die versucht, ihrer Familiengeschichte einen Sinn zu geben, ist fesselnd. Frieda möchte noch immer ihre Eltern zusammenbringen, wie es alle Kinder zu Ende gegangener Liebesgeschichten wollen. Sie spricht von der Verfälschung von Plaths Charakter und ihrer Arbeit durch Fremde, und in ihrer beeindruckenden Selbstkontrolle kann man ihren Schmerz fühlen.
Plaths Grabstein in Yorkshire wurde immer wieder verunstaltet, um "Hughes" auszuradieren. Was das für ein Kind, das den Namen Hughes trägt, bedeutet, können wir nur erahnen. "Die Kritik an meinem Vater war sogar gegen seinen Besitz des Copyrights der Werke meiner Mutter gerichtet, das ihm nach ihrem Tod zufiel und das er zum Vorteil von meinem Bruder und mir einsetzte", notiert Frieda. "Daß mein Vater "Ariel' herausgegeben hatte, schien für viele den heiligen Selbstmord meiner Mutter zu entweihen - als ob, wie bei irgendeiner Gottheit, alles, was mit ihr zusammenhing, in Schreine gepackt und als wunderbar erhalten werden werden müßte... Ich wollte nicht, daß des Todes meiner Mutter gedacht würde, als hätte er einen Preis gewonnen. Ich wollte, daß man ihr Leben feiert."
Auch ich war einmal Angriffsziel der Plath-Industrie. Als ich 1971 im Poetry Center an der 92nd Street über ihre Gedichte und ihren Selbstmord sprach, sah ich mich einem verärgerten Mob gegenüber, als ich mich weigerte, das Urteil der feministischen Orthodoxie jener Zeit zu verkünden, daß nämlich Ted Hughes Sylvia Plath umgebracht habe.
Daß Plath im College schon eine Reihe von Zusammenbrüchen erlitten hatte, interessierte niemanden. Sie wollten glauben, daß sie Opfer eines grausamen Ehemannes geworden war, egal was die "Fakten" sagten.
Die Fakten aber waren nur schwer zu ignorieren. Ted Hughes selbst war am Boden zerstört und wollte sich verstecken. Er war zu jener Zeit in die Dichterin Assia Guttman Wevill verliebt, die 1969 Selbstmord beging und die gemeinsame Tochter mit in den Tod nahm. Ihr Suizid wird häufig als Nachahmungstat angesehen (die Methode, die Assia Guttman Wevill wählte, war in der Tat dieselbe), aber man sollte nicht vergessen, daß Assia auch ein Kind von Holocaust-Überlebenden war, und unter Kindern von Holocaust-Überlebenden ist die Selbstmordrate hoch. Aurelia Schober Plath, Sylvias Mutter, war wütend und fühlte sich von Sylvia und Ted Hughes betrogen, aber sie liebte ihre Enkel. Olywn Hughes, die Tante der Kinder, wurde aus Frankreich zurückgerufen, um bei der Erziehung der Kinder zu helfen. Wie durch ein Wunder waren sie am Leben, und Sylvia war tot. Was sollte man tun?
Die Hughes' schotteten sich ab. Sie verboten den Nachdruck, die Vertonung, die Bearbeitung, die Aufführung von Sylvia Plaths Werken. Ausnahmen gab es nur unter ihrer strengen Aufsicht. Vor zwei Jahren fragte mich der Manhattan Theatre Club, ob ich einen Abend mit Plath-Gedichten gestalten könnte, aber die Hughes' stimmten dem Projekt nicht zu. Sie wollten nicht, daß die Verse von Schauspielern gelesen werden. Sie sind immer noch überaus vorsichtig. Das Plath-Heiligtum wird weiterhin streng bewacht - mit Friedas Hilfe. Sie hat Christine Jeffs Film über das Leben ihrer Mutter kritisiert. In einem ihrer eigenen Gedichte aus dem Band "Wooroloo" schrieb sie:
"Wanting to breathe life into their own dead babies / . . ./ They scooped out her eyes to see how she saw / And bit away her tongue in tiny mouthfuls / To speak with her voice." Ihren eigenen toten Babies wollten sie Leben einhauchen / ... / Sie schöpften ihre Augen aus, um zu sehen, wie sie sah / Und bissen ihre Zunge ab, in winzigen Happen, / Um mit ihrer Stimme zu reden Übers.: Judith Kaußen
Frieda Hughes hatte den Mut, ihre Mutter wieder zu beleben. Nicht als Symbol, sondern als Dichterin. Ihre Gedichte gibt es, und sie werden das letzte Wort haben. Sie bleiben bemerkenswert, sind immer noch aktuell. Die nachfolgenden Generationen mögen sich weniger mit den biografischen Hintergründen beschäftigen, als wir es in den Sechzigern taten, aber sie werden die Stärke und Kunstfertigkeit der Gedichte erkennen.
WIR können in dieser neuen Ausgabe erkennen, wie vorsichtig Plath beim Aufbau ihrer Gedichte war. Sie wog jedes einzelne Komma und Semikolon. Ihr waren die von Denise Levertov und Allen Ginsberg geprägte Idee der "Atemeinheiten" wichtig. Plath muß ihre eigenen Gedichte laut gelesen haben, um ihren Klang in der Luft zu verfolgen.
Es ist ergreifend nachzulesen, daß die Gedichte überwiegend um vier Uhr morgens entstanden - in dieser "stillen, blauen, fast ewigen Stunde, bevor der Hahn kräht, bevor das Baby schreit, noch vor der Glasmusik des Milchmannes, wenn er seine Flaschen abstellt", wie Plath es zwei Monate vor ihrem Tod im Gespräch mit der BBC ausdrückte. Die Aufzeichnung wurde nie gesendet. "Wenn sie (die Gedichte) etwas gemeinsam haben, dann ist es vielleicht der Umstand, daß sie für das Ohr geschrieben wurden, nicht für das Auge: Sie sind Gedichte, die laut geschrieben wurden." Ich selbst arbeitete nach der gleichen Methode, als meine Tochter klein war. Ich liebe diese Stunde, in der der Himmel blau-rosa ist. Meine besten Werke entstehen dann. Und ich lese mir das Geschriebene ebenfalls laut vor, besonders Gedichte.
"Ariel: The Restored Edition" ist überaus aufschlußreich. Ich wünschte nur, Frieda Hughes und HarperCollins hätten eine Aufnahme von Plaths letzter Lesung für die BBC im Jahre 1962 beigefügt. Darauf kann man all die Farben ihrer Stimme hören, ungebleicht und nicht gedämpft vom Grabstein.
Aus dem Englischen von Jacob Gerson. Erica Jong (geb. 1942) hat bis heute sieben Gedichtbände veröffentlicht. Sie schrieb darüber hinaus den Roman "Die Angst vorm Fliegen".