8-12-2002
DONNA TARTT
(n. 1963)

The Secret History: Whatever happened to Donna Tartt?
Published 10 years ago, 'The Secret History' was the most acclaimed first novel of the Nineties. But what happened to its author is an equally enthralling story. Boyd Tonkin reports on the strange case of Donna Tartt
21 May 2002
Not long before his booze-accelerated death in 1940, F Scott Fitzgerald wrote, "There are no second acts in American lives." Sometimes it seems hard enough for those US writers fêted in their glittering youth to finish a second novel, let alone the remainder of their time on earth.

Youthful acclaim can block, rather than boost, creative energies. The author of The Great Gatsby – which was published when he was 28 – knew that hard truth more bitterly than most. In 1992, another 28-year-old novelist, Donna Tartt, spellbound an equally affluent, equally troubled generation with her debut, The Secret History.
Its succulent, calorific blend of Greek orgies, Gothic romance and artful campus comedy helped dig the grave of literary minimalism. Somehow twinning Brideshead Revisited with Euripides' The Bacchae, Tartt's irresistibly moody and florid yarn helped usher in a climate of doomy self-absorption, an attitude that combined Goth trappings with preppy manners. The book sparked a bidding war among publishers, spent 13 weeks on the New York Times bestseller list and has sold millions of copies.
The style survives as a modish affectation on both sides of the Atlantic. The Blair Witch Project? Marilyn Manson? Buffy the Vampire Slayer? Blame (among other culprits) the elfin brunette from Greenwood, Mississippi. Police in her home state tried to do just that in 1997, when they sought similarities between a classroom killing by teenage poseurs and the ritual slaughter enacted in the novel by a ring of Greek-spouting student aesthetes at a precious New England academy.
Tracy Hargreaves of Leeds University, author of the best critical study of The Secret History (published by Continuum), calls the book "the story of an infatuation". Its oikish parvenu of a narrator, Richard Papen, falls in love with the social grace and occult lore of a conspiratorial in-group: the sort of late-adolescent brainstorm that hits more or less everybody. Hargreaves points out that each sharply but shallowly drawn gang member allows readers to identify with him or her: "I remember giving a copy of the book to an old college friend, and asking him which character he thought he was. I knew he'd see himself as Francis Abernathy" (the moneyed dandy who sports pince-nez and black cape). But she salutes the novel's sturdy and old-fashioned craft: "It's wistful and nostalgic, and it has a very simple, familiar and powerful theme: innocence lost. It also has an incredibly strong narrative appeal."
Not quite every critic was seduced. The writer Gordon Burn compared Tartt's orotund sentences to "the contorted, camp locutions of the late Russell Harty". A year later, Tartt published a short story about a clapped-out movie actor. The old ham's off-screen name is "Gordon Burns".
After this greedily devoured debut came a decade of rumour, and silence, and waiting. A long-planned film of the book dropped into one of the most protracted developments hells in Hollywood history. The project passed through the indecisive hands of Alan Pakula, Christopher Hampton and Scott Hicks to end up (possibly...) as a Warner-Miramax venture with the sibling duo of Gwyneth Paltrow as producer and Jake Paltrow as director.
But soon the pregnant pause that started when the senior Bush occupied the White House will end. This October, Donna Tartt returns with her second novel, The Little Friend. Ominously, its title as an extended work in progress was "Tribulation".
She must, at times, feel trapped, held captive by that vertiginous early ascent. She certainly knows what Harry Houdini said when he was clamped into a fiendish set of handcuffs: "I do not know whether I am going to get out of it or not, but I can assure you I am going to do my best."
Yet Tartt admitted recently, "I can't write quickly." She has always enjoyed, or endured, a painstaking perfectionism. The Secret History took eight years. "If I could write a book a year and maintain the same quality, I'd be happy," she added. "But I don't think I'd have any fans."
She does have a vast, expectant army of those. She also, as UK and US publishers know, risks a critical backlash that may leave the dismemberment of Pentheus by the adepts of Dionysus in The Bacchae looking like a picnic on an Ivy League lawn.
For Bloomsbury, the company that has paid almost £1m for The Little Friend, the novel's publication in a year which sees it deprived of a new Harry Potter title will be an anxious, as well as exciting, moment. Other London publishers, invited to bid for the book, were not unanimous in their praise. At least one found The Little Friend "deeply disappointing". But Alexandra Pringle, Tartt's publisher at Bloomsbury, is delighted with "a breathtaking novel", and is convinced "that people will still be reading this book in 50 years time".
Reports do speak of a brilliant opening section: a suspenseful account of a horror beyond repair that suddenly strikes a close-knit family on a stormy spring evening. For the moment, The Little Friend remains pretty much a secret history. But as St Thomas Aquinas (whom Tartt has certainly read) once wrote, "The slenderest knowledge that may be obtained of the highest things is more desirable than the most certain knowledge of lesser things."
Beyond any doubt, the book will surprise readers who expect more of the Tartt recipe as before. She has disclosed that "when I was writing this book I was thinking very much about Stevenson, whom I love, very much about Treasure Island and the pirates". She has called it "a book about children – but not for children. It's a... scary book about children coming contact with the world of adults, in a very frightening way." The ride will be scary, perhaps, for Bloomsbury's shareholders as well.
At least Tartt has made it to this second hurdle. The story of modern American literature is littered with promising names who fell after the first. In 1952, Ralph Ellison shocked white society with his exposure of the black plight in Invisible Man, only to slide into a bruising life-long tussle with the sequel, left uncompleted at his death in 1994. No book in publishing history has ever sold faster than Gone With The Wind, which Margaret Mitchell followed up with... precisely nothing. In 1960, Nelle Harper Lee from Alabama produced one of the 20th century's best-beloved novels, To Kill a Mockingbird. Then she settled back into small-town seclusion, writing nothing more (unless, that is, you're prepared to credit the fascinating notion that she had a hand in the true-crime classic In Cold Blood by her childhood playmate, Truman Capote).
It could be something in the humid Southern air that mocks the Yankee urge to endless productivity. Born in 1963, Donna Tartt is the daughter of a local politician, descended from archetypal Southern stock (her mother's family name is Boushé). She grew up in an old family mansion in Grenada, Mississippi. In a febrile memoir of her childhood, "Sleepytown", she remembers passing "most of my life around old people": the fussy aunts who considered her mother "Baby" "no better mother than a cat", and above all her "Victorian" great-grandfather. This Dixie patriarch would chill the girl to the marrow with medical "horror stories of the Confederacy" – "One bottle of rubbing alcohol could have saved hundreds of those boys!"
A "sickly" child, during long bouts of vague illness she absorbed the old man's literary taste for the opiate-induced delirium of Thomas de Quincey and the comic melodrama of Charles Dickens. She also ingested great-grandpa's hair-raising home remedies. These consisted of stiff whisky toddies with lemon and sugar, and codeine cough syrup for a non-existent cough. Does Tartt's hallucinatory prose have its roots in these drugged years spent in "an altered state of consciousness"?
Aged 13, she published her first poem: a sonnet in a Mississippi magazine. After leaving school she attended the University of Mississippi – "Ole Miss" in Oxford, the town where William Faulkner transformed Southern fiction. There the Tartt myth started to take shape. The campus writer in residence saw some work and introduced himself: "My name is Willie Morris and I think you're a genius". As it happens, Morris – a tough journalist with a record of campaigns against Southern racism and corruption, as well as a delicate memoirist – played a part in the launch of another sky-rocketing career. Also in the early 1980s, an Ole Miss law student sat in on his writing classes, and asked for some literary advice. The student's name was John Grisham.
Acclaimed by Morris and the other writer on campus, Barry Hannah, Tartt moved on to develop her precocious skills at Bennington College in Vermont. It's here, amid the northern woods and snows, that the heady cocktail of high art, low hype and coterie self-promotion that marks the cult of the The Secret History really begins to mix. At Bennington she met other apprentice authors: Jonathen Lethem, Jill Eisenstadt, Bret Easton Ellis. She blind-dated the latter after the pair swapped manuscripts: a chunk of The Secret History from her, the first chapter of Less then Zero from him. This outlandish clique adhered to a charismatic Greek tutor, Claude Fredericks – a more harmless form of the devotion to the scholarly Svengali, Julian Morrow, that leads to hysteria and homicide in the novel.
Green-eyed, petite, smartly but androgynously dressed, Tartt read Nietzsche alone in the refectory and cultivated an air of erudite self-possession. This legend in her own lunchtime, and the plot of her novel, appeared in Ellis's second novel – The Rules of Attraction – even before The Secret History had gone to the printers. She graduated in 1986 and hooked up a couple of years later with the ICM agency in New York, better known for its showbiz stars.
There the renowned agent Amanda "Binky" Urban worked her magic: she unleashed a bidding war for the 850-page manuscript of The Secret History, won by Knopf for $450,000 (£308,000), with as much again for subsidiary rights. Tartt's editor at Knopf, the highly respected Gary Fisketjon, brought his own skills to bear on the feverish extravaganza of classical allusion and adolescent anguish. Fisketjon has also edited The Little Friend.
An initial 75,000 print run (enormous by first-novel standards) propelled Tartt on to a national and international round of teasing interviews and public appearances. On this circuit she dazzled many with her confidence – and dismayed a few with her conceit. Now living in Greenwich Village, the arch, exotic classicist – a bona fide smoker and drinker, and a dedicated dog-lover – cut a special dash on a scene increasingly peopled by the sort of new-wave Puritan author who would send back a mineral water if it tasted a tad too rich.
Then, almost as fast as she had arrived, Donna Tartt disappeared. Or rather, she chose not to play the media games that keep novelists in the public eye between books. Among the varieties of US literary recluse, Tartt ranks more with the Thomas Pynchons (the type that just gets on with life and stays out of sight) than with the rifle-toting, fence-patrolling, writ-throwing species that is exemplified by JD Salinger.
She left Manhattan for a period, and reliable news more or less ceased to flow. Some tales of her love-life brought to mind a Shakespearean comedy of errors. About her boyfriends, she said little; about her dogs, quite a lot. One favoured pooch received this accolade: "My dog has a number of acquaintances of his own species – as do I – but it is abundantly clear to both of us that there is little company in the world which we enjoy as much as each other's."
On the literary front, many fans – and even her publishers – believed that she was writing a book about modern art that centred on the figure of the "outsider artist" Henry Darger. During the 1990s she published a few short stories in The New Yorker, Harper's and GQ. She kept up her Ole Miss connections via poems, articles and a tribute to Willie Morris in The Oxford Mississippian. Rather spoiling the image of an inaccessible hermit, she even did a phone-in show about Gothic fiction with Anne Rice for National Public Radio.
Tartt's friend Hanan al-Shaykh – the Lebanese-born novelist – tells of serious fashion-shopping trips with her in London and New York. "For me," Al-Shaykh has said, "Donna is a real novelist – she doesn't care about the time it takes to write another novel, she is just very true to herself and her art... She introduced me to a painter called Johnson Heade, who goes for the tiniest details – the dew on the orchid and so on – and she is like that."
With The Little Friend finally complete, Tartt is now reported to be working on a version of the myth of Daedalus and Icarus, due to be published by Canongate as part of a series that will feature updated fables by Philip Pullman, Margaret Atwood, Jeanette Winterson and JM Coetzee. For a time, observers suspected this ingenious artificer was herself flying too close to the sun of fame. Yet the invisibility of recent years has allowed her to touch earth again.
So far as we know, The Little Friend will plunge readers into the deep, lingering emotions of a multi-generational family, rather than the neurasthenic fads and frenzies of a self-selected college elite. It promises to establish her as a more rounded and mature voice than the fey sprite who conjured up The Secret History. The new novel may also brand her as a strongly Southern writer, in the rich regional vein that runs from Faulkner and Flannery O'Connor to Eudora Welty – the revered and prolific Mississippi novelist who died last year, aged 92. Some American lives, at least, can have many long and satisfying acts.
LINKS:
Sleepytown: A Southern gothic childhood, with codeine, by Donna Tartt
Harper's Magazine, Vol. 285, No. 1706, July 1992
My friend, my mentor, my inspiration

Donna Tartt recalls the 'rich companionship' of the Mississippi writer Willie Morris, who died in 1999

Saturday July 20, 2002
The Guardian
| | | | |
| --- | --- | --- | --- |
| Thinking about Willie, this honorific comes again and again to mind: "the greatest of the Boys". It was said, originally, of Stephen Crane, but it could be as easily said of Willie. Often I had the hilarious, incredulous sense, being with Willie, of being with Huckleberry Finn all grown up - for who knew, really, what happened to Huck after he lighted out for the Indian territories? One can easily imagine Huck grown up (and out) into a big old tender-hearted man much like Willie: a practical jokester, a foe of injustice, a friend to all dogs; a man who loved taverns, and old cemeteries, who poured big old slugs of bourbon into his coffee to warm himself up on chilly autumn nights. Like Huck, too, his happy carelessness for material comforts bordered on the vagabond - his raggedy sweaters, his torn tennis shoes, his modest little bachelor home back in the Oxford, Mississippi, days before he married JoAnne, a house that was (except for an unframed photograph of his terrier Skip, then 30 years dead) wholly unadorned. | | | |
When we met, I was 17 and he was in his late 40s, but what I think struck me most about him was this great open-hearted quality of boyishness that he had, for he was far more boyish than most of the actual boys I knew at Ole Miss, the University of Mississippi, passionless frat boys whose hearts had already narrowed and tightened (even at 17, 18, 19) into the hearts of the burghers and businessmen they would someday become.
Willie, on the other hand, was a boy in all the very best ways: quick to make friends, quick to take sides, quick to laughter and outrage and tears and mischief. Because of his unsuspicious good nature, he was not always so quick to defend himself, or to look out for his own best interests, but no one leapt more rapidly to the aid of a friend, and he mourned the disappointments of others as if they were his own. He had the boy's romantic way of thinking always about death, even in the raucous wholehearted tumble of life.
Moreover, he had the boy's heroic refusal to accept some of life's more petty brutalities. The bonds of affection were not lessened for him - as they are for most people - by the fact of physical death. For him, the wounds were always fresh. In the midst of life, he continued to grieve for, and honour, his dead - everyone, all the little ones, down to the very dogs, in a way that calls to mind the Bodhisattva's vow: "However numberless sentient beings are, I vow to save them." If it were up to Willie, he would have saved them all, kept the doors of heaven open until all creation was safe inside: every hobo, every stray, every last June bug. (One of the lines he loved most, from King Lear: "The little dogs and all,/Tray, Blanch, and Sweetheart, see, they bark at me."
To me, he said: "See now, darling, this is what makes Shakespeare a great poet. He remembers the little dogs, he calls them by their names." Then, glancing down at Pete the labrador retriever, his constant companion of those days: "Shakespeare would have loved old Pete here, wouldn't he, though? If old Pete was there, Shakespeare would have called Pete's name too, don't you think?")
Back when I was introduced to Willie, when I was just a kid myself, he was a great, mythical Mr Micawber of a figure, walking the streets of Oxford the late afternoons with his toes pointed out and his Ray-Ban sunglasses on. He grabbed me by the hand and pulled me down the street, so that I had to run to keep up with him, and it was as if we had known each other always. He was like that, I think, with all his friends: he knew them when he saw them, fell in step right alongside them, and loved them forever.
"Would you like a Coca-Cola, young lady?" he asked me on that first night, interrupting himself in the middle of a story, when his old pal Clyde the bartender came around to take our order at the bar of the Holiday Inn. "No, sir, I believe I'll have what you're drinking." Terrific roar of laughter. "Why," he shouted, staggering back as if dazed by my prodigy, rolling his rich old eye round at the assembled company, "this girl is a WRITER!"
When the bourbons arrived, he insisted that we clink glasses: "A toast."
"To what?"
"To you! To us! This is a historic night! Someday you'll be famous, you'll write about this very meeting, you'll remember it forever..."
I was a little overwhelmed, with this big drunk famous person towering over me at the bar, proclaiming blood-brothership, offering eternal friendship, thundering outlandish prophecies. But - God bless you, Willie! - you were right, because here I sit at the typewriter 20 years later, recalling all this.
I lived right down the street from Willie that year, when I was 17 and then 18, and I was lucky to get the chance then to know him so well and spend as much time with him as I did. We loved and hated a lot of the same things. Never will I forget my naive astonishment at discovering that there existed another person who loved words in much the same sputtering and agonised way that I did, who fought them and cursed them and cried over them and stood back, dazzled and agog in admiration of them. After all those years isolated in my hometown, shut up in my bedroom reading books, I had thought I was the only person in the world so afflicted.
"Oh, no, honey. There's a lot of us out there. You'll meet them." And I did. But he was the first, and the one I loved the best, and - when I look back through the years, at all the things I ended up doing that I never dreamed were possible, if I look back far enough I always see Willie, with his shirt untucked, standing at the very back of the room and blowing me a kiss.
Willie had his light moments, no doubt about it; he was a great phone prankster, chatting away straight-faced and unconcerned to one of his unsuspecting colleagues in the character of Mae Helen Biggs or Clinton Roy Peel or some such: "Yas suh!" he would cry.
"I sho did see it! Yo car rolling down the street just now and an ole black dog sitting right up at the wheel..." Afterward, he would hang up quite soberly - as if he'd just phoned to check on his bank balance - and not until some moments later (returning from the kitchen, fresh drink in hand) would he convulse with laughter, stricken all at once by the genius of the joke that he'd so brilliantly pulled off.
Rich companion that he was, Willie also suffered terribly. It was commonplace among those who knew him - those who didn't love him, but also some who did - to attribute Willie's operatic range of emotion to drink. The truth was more complicated, and had to do with that raw, gigantic, intensely tender heart of his which he seldom guarded or protected in any way but left right on the surface for the world to scratch at. What drink could palliate those ancient, chilling sorrows that settled over him?
"How are your spirits, darling?" That is the first question, or among the first, he always asked - for, when he wanted to bend forward and look close, he could see into other people's hearts with a rather terrifying clarity. The word spirit was chosen quite carefully: for when Willie asked this question he was inquiring about your spirit in the sense of your mood, but also the state of your immortal spirit, your soul; about your spirits in the old, high-coloured French sense (wit, sparkle, intelligence), and the spirits in your glass (did you need a refill?), and even your spirits in the sense of your ghosts, as in memories and people of the past (the recent past, 100 or 200 years past) which might be haunting you. All these things he was checking up on when he bent his head low and tried to catch your eye, like a waggish doctor, and asked his perennial question.
Further: he really wanted to know. And he wanted to do something about it.
"Let's go get a steak. Let's drive over to Rowan Oak. Let's call up old George Plimpton in New York and talk to him on the telephone." If Willie thought you were sad, he'd stand on his head if he thought it might cheer you up. (I think of how I once saw him following his housekeeper around his Oxford home, in and out of rooms, ruthless as a bird dog, because he thought something was bothering her and he had, absolutely had, to know what it was.) But in spite of his solicitude for others, Willie's own grief harrowed him continually; in many respects he was simply not at home here - and by here I mean the world, with all its callousness and cruelties and forgetfulness; he was inconsolable, too haunted by the inferno of loss, by time, and change, and mutability.
"Brightness falls from the air/Queens have died, young and fair."
Sometimes he would stop dead - in the middle of a sentence, in the middle of a room - as if sensing subterranean tremors. You could see it in his eyes then, that sickening awareness he had of the lurching, inescapable grind of time: time like sand, time sliding under our feet, time inescapable and relentless, time rolling forward - on all we love, and would like to save - with a sickle and a grin. And this too was a part of his genius. He was exquisitely calibrated to sense these dreadful underground rivers of sorrow, constantly quaking beneath the surface of everyday life; everybody senses them at one time or another, but Willie was so constituted that he was shaken by them constantly, and it is to this vertiginous but quite accurate awareness that he had, of time collapsing about us moment by moment, and shifting beneath us, that I attribute his occasional unsteadiness on his feet - a sort of motion sickness of the soul.
Though it's there all the time, this know- ledge of the hourglass running out, time slipping away, most people don't feel it the way he did (at least not so constantly - else they couldn't get out of bed in the morning). But Willie - like a dog driven crazy by a whistle too high-pitched for the human ear - was constantly stricken by this inexorable motion that others, less sensitive, were unable to detect and because of it he could never quite recover his equilibrium, his balance. No wonder he liked to slosh a little bourbon in his coffee from time to time.
In some sense, Willie's preoccupations were those of the Chinese poets. Fallen blossoms, dewy stairs, and lost youth. The sorrow of leavetakings, farewells to friends, soldiers on the march, and geese flying south. His sense of history pained him, and so did his sense of beauty. I can easily imagine him - like the great Li Po - toppling drunken into the river while trying to embrace the moon.
He was tremendously moved by things such as fallen sports idols, ageing movie stars, dead animals on the road. Forlorn or desecrated monuments in the cemetery. Rain and autumn bonfires. (Some neighbour hammering in a garage, on a foggy gray day in the winter: "Sounds like they're making somebody's coffin over there, darling.") When he was sad, sometimes he would ask me to recite poetry to him - poems I had learned in high school - which I didn't quite see the point of as they only seemed to make him sadder. Of my small repertoire, he especially liked Housman's "To an Athlete Dying Young"; "Annabel Lee"; and Gerard Manley Hopkins: "Margaret, are you grieving/Over Goldengrove unleaving? /... It is the blight man was born for, /It is Margaret you mourn for."
He also liked to read aloud. Thomas Wolfe. The last page of The Great Gatsby . "So we beat on, boats against the current, borne back ceaselessly into the past." And he would lean back in his shabby chair and close his eyes with the relief of hearing someone else describe, so well, the rhythms that beat so ceaselessly against his own poor heart.
After I left Mississippi, at Willie's urging, to go to college in New England ("You've learned what you need to know here," he said to me, and he was right), we didn't see nearly so much of each other, though we certainly had our laughing glorious reunions in the years to come: after he'd married JoAnne and moved to Jackson, after I'd published my first book. (Perhaps my very happiest memory of Willie is of being in a hotel room in New Orleans, on tour for my first book, hearing a knock on the door and thinking it was housekeeping but no, it was Willie, with JoAnne right behind him, Willie who grabbed me up and practically threw me in the air for joy. Still up to his old tricks: he'd deceived me with that timid little casual rap at the door, and neither of us could stop laughing about it. So many people were happy for me when I published my first novel, but apart from my mother, I don't think that anybody in the world was happier or more proud than he was.)
But it is much farther back, to that distant time when he and I were neighbours, and saw each other almost daily - to which my thoughts return again and again now that he is dead. I've been thinking about his frequent visits to Faulkner's grave, and his scratchy old record of the song "Moon River"; he played it over and over when he was sad, and upon at least one occasion he played it so incessantly that I - and several other guests - were driven from his home. I think, too, how the movie Casablanca always made him cry - especially the scene where everyone stands up in Rick's Café and sings the Marseillaise in defiance of the Nazis.
This episode was so important for Willie that it became a sort of shorthand, a code, a way for him to explain why he loved the people he did.
"They'd sing the Marseillaise," he'd say, nodding across the room at someone he loved. Ron Shapiro, say, or Deanie Faulkner (how he loved Deanie!) or Masaru or David Sansing. "And Pete. Pete'd be right up there in the front, leading the band, wouldn' t you, boy?"
Something else that comes to mind - I don't know why, but it does - is an evening I walked from my dormitory over to his chilly little bare house.
His house, with its lawn never raked, deep in dead leaves, was sunk all the year round in a perpetual autumn. There's a word, in French, for that particular still, sad, sentimental quality that Willie's house had, in the early 80s, with the forlorn little picture of Skip the dead terrier propped up on the bare mantel piece: fadeur. When I first came upon it, in a description of the poet Verlaine, I told Willie about it and he got all excited, too. "Oh, that's a marvellous word. Nothing like it in English at all, is there? Pete, can you think of anything? Pete?" I found Willie there, in the twilight, in his little fadeur house, sitting with his face in his hands without the lamp on, crying in the most desolate and brokenhearted way, so that I could not immediately understand what he was saying: "That girl," he cried, "that poor girl," and it was a while before I realised that he was crying for the movie star Natalie Wood, who (it was in all the papers that day) had fallen off a yacht, and drowned.
I was stricken, sympathetic. Had she been a great friend of his? "No," he cried, rolling his head back, "no, of course not, she was just so beautiful..."
This recollection surfaced, from an apparent void, two or three days after Willie's death, and it was so sharp and sudden that I flinched from it a little bit without quite knowing why: why had this odd fragment bobbed up so perfect and whole (I can still see the smoke spiralling from his cigarette) from the past? Why this memory? Why then? Because, of course, it was Willie, not Natalie Wood, whom they were reading about in the papers three years ago, Willie himself whom the strangers were crying for this time. How his great lying-in-state would have pleased him! [The state of Mississippi gave Willie Morris the rare honour of a state funeral; before it, the public came to pay their respects at the State Capitol Building, where his body lay in state.]
If the dead are in any way allowed to return and witness such things, Willie was there and eavesdropping on his mourners, revelling in the event, like Huckleberry Finn at his own funeral. I am so confident of the ability of that dear great soul of his to continue after death (for if Willie doesn't rise again, no one will) that - now that the flowers have browned on his grave - what I strangely find myself worrying about most are the whereabouts of Skip and Pete. (This, too, was a concern of Willie's; his friends will remember his insistence upon giving Pete a proper burial in the Oxford cemetery.) Buddhist theology gives hope upon this question, as does the theology of my own Roman Catholic faith, but still I return night after night to my heaviest books in an attempt to reassure myself on this point. I don't care how nice Heaven is, really I don't: he's not going to be happy if those dogs aren't there.
And as I read over these words, I wonder if I ought to tone down the emotion of these recollections, but no: I absolutely refuse. Willie flung around words such as great and noble and brave and genius wherever he went - great profligate showers of outdated coin, moidores, guineas, pieces of eight, stamped with all the crowns and statesmen of history. And this is the very coin that I wish to heap up in heavy glittering masses on his grave: "Now cracks a noble heart." He deserves all the glory we are able to give him - the flights of angels singing him to his rest, all of it - for he felt this way about the people and the things that he loved, and it is only natural that we who loved him should wish to bring him the same tribute now that he is gone.
© Donna Tartt From Best of The Oxford American, published by Hill Street Press and available through Amazon.co.uk. Bloomsbury will be publishing Donna Tartt's new novel, The Little Friend, on October 28.


The secret history of Donna Tartt's new novel

Fans plot to be the first readers of a reclusive writer's long-awaited new blockbuster

Vanessa Thorpe, arts and media correspondent
Sunday July 28, 2002
The Observer

On Mother's Day in 1964 a boy of nine is found hanging from a tree. This mysterious killing changes everything for his family. It is also the mysterious killing at the heart of the most jealously guarded second novel in publishing history: Donna Tartt's The Little Friend.

Tartt's first book, published 10 years ago when she was 28, was a literary sensation. The Secret History told the suspenseful story of a privileged band of classics scholars who attended an elite American college. A potent mix of murder, adolescent sexual tension and ancient Greek ritual, it sold more than a million copies in the United States alone, and has been translated into 23 languages.

Now the long wait for Tartt's next book is almost over. Simultaneous publication of The Little Friend in the United States and in Britain is set for the end of October. For the enigmatic author's devoted fans, however, a few more weeks of patience is proving hard to muster. Some are prepared to go to extraordinary lengths to be first to buy a copy.
The haunting 800-page saga, sold to the British publisher Bloomsbury for just under £1 million, is due to appear first in bookshops in the Netherlands in September.
As word of this filters out to fans over the internet, secret plans are being laid to ship out early Dutch copies as collectors' items, and to arrange for high-speed translations into English. The level of interest may even lead to a short-lived black market.
'Her writing is so strange and so memorable, and she is such a beautiful person, that we know the book will be worth the trouble,' said one breathless chatroom fan, also calling herself Donna.
Tartt's American agent, the influential Amanda 'Binky' Urban, has arranged for early publication of The Little Friend in the mainly multilingual Netherlands so that sales there are not immediately undermined by English-language imports. It is a lucrative market where The Secret History sold well.
'If English readers start buying up Dutch copies, it wouldn't be the first time,' said Gill Coleridge, Tartt's British agent, 'though it doesn't seem too long for them to wait.'
Set in the sleepy Mississippi of Tartt's childhood, The Little Friend is the story of a claustrophobic family, steeped in generations of secrets. The death of the boy, Kevin, is the key to the story, and the novel is written from the viewpoint of his 12-year-old sister, Harriet, who sets out to avenge his murder.
It is, in Tartt's words, 'a scary book about children coming into contact with the world of adults in a very frightening way'.
Demand for the book, which has not yet been reviewed, has already outstripped expectations. Orders are now close to rivalling those for such popular children's books as Bloomsbury's great banker, the Harry Potter series.
The long gestation period of Tartt's new work has sent out mixed signals, however. The author argues that she simply writes slowly. 'If I could write a book a year and maintain the same quality, I'd be happy,' she has said. 'I'd love to write a book a year, but I don't think I'd have any fans.'
All the same, rumours that she has suffered severe writer's block have persisted. Tellingly, the book's title as a work in progress was Tribulation. When copies of the first two-thirds of the book were eventually sent to prospective publishers in Britain, they were accompanied by an unusually strongly worded confidentiality clause, confirming the rumours in the minds of sceptics.
Those who have read the book agree that the first 100 pages are superb, though with a slower pace than The Secret History. But there are suggestions that the novel suffers from narrative drift.
Websites dedicated to the reclusive author, who wrote her first sonnet at the age of 13, are packed with speculation about the new novel and with wistful hopes that it will live up to the high quality of The Secret History. This moody thriller, published by Penguin, has entered the cult literary canon, alongside JD Salinger's The Catcher in the Rye and Joseph Heller's Catch-22.
'Its true status is emerging over the years,' said Coleridge. 'It goes on and on. It is now being read by a new generation of students.'
Like Salinger and Heller before her, Tartt has became a cult figure. Her quiet lifestyle, gamine looks and infrequent personal appearances have fuelled her reputation as a misanthropic genius.
Although Tartt, who started eight years of work on The Secret History while she was still a student at Bennington College in Vermont, has been romantically linked in the past to the writers Bret Easton Ellis and Nicholas Shakespeare, in public she has only ever expressed affection for her dog. 'I will never marry,' she once declared (in French).
Coleridge, for one, believes that Tartt's self-possessed poise is not a gimmick. 'She is a delightful woman with a wonderful sense of humour,' she said. 'She just likes a certain amount of privacy.'
British fans will have a rare chance to see their heroine in the flesh when Tartt arrives in this country in October to promote the book. She will stay for three days, and is due to speak at the Oxford Union, as well as appearing at the University of East Anglia in Norwich and at London's Logan Hall before flying on to Dublin.
Authors paralysed by an early success include:
1934 Henry Roth. A gap of 45 years came after Call It Sleep.
1936 Margaret Mitchell wrote nothing after Gone With The Wind, the fastest-selling book in publishing history.
1952 Ralph Ellison. Following his exposure of racism in Invisible Man, a sequel, Juneteenth, was left uncompleted at his death in 1994.
1960 Harper Lee produced the classic To Kill a Mockingbird but wrote nothing more.
1961 Joseph Heller left it 13 years after Catch-22 before Something Happened in 1974.
1997 Alex Garland, after the popular hit The Beach, managed to write The Tesseract but then hit a period of writer's block.
2000 Zadie Smith. Speculation grows after the success of her debut, White Teeth.


10/14/2002 - Updated 07:28 PM ET
A decade later, another 'illusion' crafted
By Dennis Moore, USA TODAY
FORT LAUDERDALE — Donna Tartt denies the 325 audience members the very thing they crave. She does so with such self-effacing charm and adroit reasoning, however, that they spend the rest of the evening and much of the next day thanking her.
The bookstore owners, critics and publishers' representatives who have assembled 10 to a table at the Southeast Booksellers' Association banquet push aside their chicken-and-potatoes rations to devour any tasty morsels Tartt serves up about a novel they have been waiting 10 years to read: The Little Friend (Knopf, $26), which arrives Oct. 22. (Related item: An excerpt from 'The Little Friend')
Her fans' curiosity goes unsated, however. "A novel is an invention, an entertainment and an illusion," she says from the podium. "How do you talk about an illusion without destroying it?"
The Secret History, which she began writing while a student at Vermont's Bennington College, introduced Tartt in 1992 as one of the most vibrant new voices in serious literature. The epic tale — classics students at a New England college turn on one of their own when they fear he will reveal their earlier murder of a farmer while they were re-creating an ancient Greek bacchanal — sold a breathtaking 1 million copies in the USA. More than 20 foreign editions were printed. Publications from Vanity Fair to Time hailed Tartt's talent. The publicity tour lasted a year.
Then a lengthy interlude. Some essays from Tartt here, a few short stories and book reviews there. But no novel.
Rumors circulated, expectations rose. And when news leaked that Tartt, now 38 and a native of the state that begat William Faulkner and Eudora Welty, was setting her second novel in Mississippi's recent past, images of Southern gothic greatness rose in her fans' imaginations.
Despite her return, in setting at least, to her home state, Tartt declines the "Southern writer" mantle. "It's not pleasant to be lumped into a group of black writers or women writers or gay writers. Why be part of a group simply because of the circumstances of your birth?"
Oohs and Oz
As a child, Tartt says, she had no sense that books were invented. "I didn't give a damn about Frank Baum. What I wanted to be was Dorothy. I wanted to live in Oz."
After writing two novels, "I am no closer to being Dorothy Gale than I was as a child. But I am closer to being the wizard himself. We authors don't want you to look at us. We want you to look at what we made."
Though it is difficult not to look at Tartt — she's a captivating combination of New York elegance and Southern grace — readers are easily swept up in what she has made: a darkly comic novel that begins with the death of 9-year-old Robin Cleve Dufresnes, found hanging from a black tupelo tree in his own yard on Mother's Day.
The plot is propelled by Harriet, Robin's sister, who decides more than a decade later to solve the mystery of his death. She is only 12, and no adult takes her seriously, but she is headstrong — her mission inspired in part by the tales of Rudyard Kipling, Robert Louis Stevenson and Arthur Conan Doyle.
The story broadens to examine Southern racial and social strata, religious and generational eccentricities, and the passion of youth that gives way to the ambivalence of age. At times humorous, at times heartbreaking, The Little Friend is most surprising when it is edge-of-your-seat scary.
Tartt, who peppers casual conversation with references to authors and books she reveres, says, "This book is really about other books that I loved in childhood." That childhood was spent mostly in Grenada, a town on the eastern edge of the Mississippi Delta.
"We read to find out about the world ... to know what it's like to be on a ship at sea in the 19th century or in the jungle with Mr. Kurtz. I felt that I read the right books. They led me into places I needed to go," she says the day after the banquet.
They first led her to the University of Mississippi in Oxford. The story of her discovery there rivals the legend of Lana Turner being spotted by a talent agent at Schwab's soda fountain in Hollywood — only Tartt's is true.
One night in the Holiday Inn bar, a stranger put his hands on Tartt's shoulders, turned her around and said, "My name is Willie Morris, and I think you're a genius." Morris, former editor of Harper's magazine, author of North Toward Home and My Dog Skip and writer in residence at the university, had read stories Tartt had written in high school and submitted to the Ole Miss student newspaper when applying for a job.
Soon thereafter, she enrolled in Barry Hannah's (Geronimo Rex) graduate writing class.
"A rough game for a 17-year-old," she says. "He was like a knife thrower. He went right to the problem of a story."
The next year, following Morris' suggestion that she see another part of the world, she enrolled in Bennington. There, she made friends with the likes of Bret Easton Ellis (American Psycho), and she started The Secret History.
Tartt no longer is a secret herself, but fame has not imprisoned her.
"I'm not recognized," she says. "I go into a Barnes & Noble and pay with a credit card. It's usually when people see the name that they react."
She is not a player in the celebrity-author social scene, nor does she make regular rounds on the lecture circuit.
"It's dangerous if you spend too much time in that world," she says. "But it's wonderful to visit. My primary environment is in a chair at my desk with the door shut."
Life with Pongo
She shares a Manhattan apartment with 15-year-old Pongo, a pug. And after History's success, she bought a house near Charlottesville, Va.
But she wrote of Mississippi in The Little Friend. "There were times when I thought this is the book I should write at the end of my life. I didn't feel there was as much distance as there should be. The worst advice is to write about what you know. It's hard to see things fresh."
The Little Friend's setting, Alexandria, is not unlike Grenada in the 1970s, seemingly stuck in the past but simmering with change under the surface. Anyone who grew up in the South will recognize the genteel grandmothers and great aunts, the unctuous church deacon, the loyal but disgruntled housekeepers, the rednecks who live on the outskirts of both the town and the law.
But Tartt cautions: "This is not a reminiscence. One reason it takes me so long to write a book is that I create my own country with its own natural laws and climate."
She mapped out the imaginary Alexandria and drew blueprints of houses where the action takes place. "Working on something over a long period gives a sense of richness that you can't fake," she says. "I'm like a cabinetmaker who builds a cabinet every few years."
Or every 10. "Lots of people have encouraged me to speed up. But that makes me unhappy."
Her next work is a novella based on the myth of Daedalus and Icarus, part of a collection of modern interpretations commissioned by Scottish publisher Canongate.
And then? "A novel I don't want to talk about."
Fans surmise it will involve someone's untimely demise. Death propels both The Little Friend and The Secret History.
"Death drives everything," Tartt says with conviction. "One of my Greek teachers said we have one true task, and that is learning how to die."
Then she throws up her hands in disavowal.
"But who am I to give lessons? There are no real messages in my fiction. The first duty of the novelist is to entertain. It is a moral duty. People who read your books are sick, sad, traveling, in the hospital waiting room while someone is dying. Books are written by the alone for the alone."
Tartt herself isn't alone for the next few weeks. She leaves Fort Lauderdale for Amsterdam, where she is a literary superstar, then back to New York and later this fall to bookstores across the country to meet, greet and sign. She won't sneak up on readers this time: Whereas The Secret History's initial printing was only 75,000 books, 300,000 copies of The Little Friend enter bookstores next week.
The publicity whirlwind can be disorienting. After working on the manuscript in solitude for a decade, she faces dozens of fans at the banquet lining up, presenting books for inscription and offering effusive compliments. "It's like standing in my underwear," she confides to Knopf representatives.
But her graciousness guides her. When one fan notes that she is a librarian, Tartt offers, "My aunt and great-aunt were librarians, and I understand the special love you all have for books." When a bookseller identifies her hometown as Atlanta, Tartt responds, "Oh, my sister lives in Atlanta."
As she talks, more Southern inflection slips into her voice. But she never gives away much about herself or her novel. Those who read The Little Friend will have to figure out how much it tells them about Tartt and her talent.
A talent to tantalise

There are myths and mysteries and misapprehensions about Donna Tartt. What else would you expect from the most writerly of writers? Katharine Viner finds out what's been happening in the decade between her first, remarkable novel and her second - so different and so ambitious

Saturday October 19, 2002
The Guardian

Many people have a Donna Tartt story. I don't mean the people who've met her, although they definitely do, vivid and glorious and possibly not true; no, I mean readers. People remember where they were when they read The Secret History, Tartt's 1992 debut, mega-successful (multimillion sales, 23 languages, a combination of Dostoyevsky, Euripides, Easton Ellis and Waugh, according to the New York Times) novel. They remember who recommended it to them, and who they were going out with at the time, and how they held their breath on the bus in to work, finished chapters walking down the street. It was only a thriller, and you knew who did it from the first page. But it was gripping and clever and fantastically erudite, and people became a little obsessed. Tartt's persona fed this obsession: her name (glamorous), her size (pocket), her answerphone message (TS Eliot reading), her fascinating pronouncements ("My life is like Candide" or "I'm the exact same size as Lolita" ["ninety pounds is all she weighs/with a height of sixty inches"]), her chaste aura of another era ("Je ne vais jamais me marier," she once said, winsomely). She became one of the most mythologised novelists of modern times, weird and reclusive and very much a Writer. At the same time, the contradictions between hype, success and privacy were already clear: as Bret Easton Ellis said, "You can't be Salinger and be represented by ICM."
And after that: nothing. A hungry public waited for her second book, or perhaps a sighting: they never came. Years passed. There were rumours that she'd got devastating writer's block, had a nervous breakdown, bought an island near Tahiti ("the island of Dr Tartt") and become a hermit.
But here she is, 10 years later, sitting in a wonderful New York restaurant, fizzy and funny and talking about her new novel, The Little Friend, which shares with The Secret History the theme of a dark incident shaping a life but which in execution is southern and languorous and female and wholly different from its taut, masculine, east coast predecessor. It's a high-earner - she's rumoured to have received £1m from British publisher Bloomsbury alone - and fat - 555 pages - and, you know, "it just took a while to write".
In the course of our long lunch, in which she will pick at a tiny portion of calamari and say it's "spoilt her appetite", there will be some interesting revelations, some typically witty and self-reflective remarks, and - I think this is a first for Tartt in an interview - tears. She will reveal the "most horrible moment" of her life and what's on her answerphone these days and what she now thinks of The Secret History. But how much of what she tells me can I take seriously? And how much of it is simply part of the Donna Tartt myth?
Now 38, she really is tiny, startlingly so; she still has that famous shiny Louise Brooks bob, still wears boys' clothes from Gap Kids, would rather not say from where she bought the stern black jacket and plain white shirt with crocheted buttons. Her skin is white and clear. Her appearance is all neatness and cuteness, in fact, until she opens her mouth: there's a very un-American overcrowded clash of teeth inside her perfect lips. Her voice is perky, still bearing the twang of her Mississippi youth, and she is friendly on arrival, peering over her round sunglasses to say, "I'm so excited to meet you I can hardly speak!" I'm not sure if this was said with warmth or irony.
It took a full decade to write The Little Friend. "I can't think of anything worse than having to turn out a book every year. It would be hell," she says. "Part of the problem with success is that it seduces people into overproduction. When my first book came out, I was very confused because I was thrown into a world that I knew nothing about. I just kind of lived like a student, worked like a student. And then all of a sudden - well, the metaphor that comes to mind is a shark tank. It wasn't quite that bad. But it was a shock. It was a bucket of cold water. People you'd meet and talk to and journalists would say, 'Oh, what are you going to do to top this one? If your name's not out there in two years, people will forget all about you.' I mean, jeez, what are they talking about? William Styron said, when he was about my age, that he realised he had about five books in him, and that was OK. I think I have about the same number. Five."
I n fact, she says, there was no block or breakdown; she's just a slow writer. "People say that perfectionism is bad," she says. "But it's because of perfectionists that man walked on the moon and painted the Sistine Chapel, OK? Perfectionism is good. It's all about production and economy these days. I don't want to be the CEO of a corporation, of Donna Tartt Inc. I work the way I've always worked, and I don't want a big desk and fancy office and people answering the telephone."
The Little Friend is set in the south of the 1970s. It begins in 1964 (the year of Tartt's birth) with the shocking discovery of the hanging body of nine-year-old Robin, mysteriously murdered on Mother's Day. A decade later, Harriet, Robin's younger sister, who is old-fashioned and bookish and serious, becomes convinced that she knows the identity of the killer. It is, in Tartt's words, "a frightening, scary book about children coming into contact with the world of adults in a frightening way". It's also about a changing time for the south, the sweaty weirdness of Mississippi, the absence or uselessness of parents, solidity of love from the older generation, race, families, poverty, affection. It's a big and brilliant book. After The Secret History, when asked what was next, she told an interviewer, "I have my life to resort to. And all those subliminal southern stories I haven't begun to explore." So is this Tartt discovering the southern girl within?
"After The Secret History I wanted to write a different kind of book on every single level," she says. "I wanted to take on a completely different set of technical problems. The Secret History was all from the point of view of Richard, a single camera, but the new book is symphonic, like War And Peace. That's widely thought to be the most difficult form." She reiterates this throughout the interview - that what drives her novel-writing is purely technical, a labour for new writerly challenges, rather than particular concerns or fascinations, such as the return to the south of her childhood, or a search for truth.
For example, when asked if superiority over others is something that interests her - which it clearly does, as a throbbing theme throughout both novels (the elite students in The Secret History are always lauding it over everybody else, the Little Friend trailer-park whites feel superior to the poor blacks, because they're white; the poor blacks feel superior to the trailer-park whites, because they're cleaner, more moral) - she denies it. "Asserting superiority over others is just a sad theme of human life that you see on the news every day," she says. And when I say that race is a clear element in The Little Friend, she doesn't think there's much truth in this, either. So the fact that Ida, Harriet's maid (black, as was Tartt's own), is the person Harriet loves most but who is treated appallingly by her white employers, is "not so much to do with race as the horror of the child who's really attached to the nanny, and then the nanny's taken away".
Nevertheless, she has some interesting things to say about the American south, if more the south as a concept than the south of her home. "There's a horrible ethos in rural southern poverty that it's dumb to do well, it's stupid to succeed, and that people will laugh at you," she says. (This is superbly demonstrated in The Little Friend in the character of Gum, grandmother to the white, troubled, trailer-park family, the Ratliffs, and one of the most memorable monsters in recent literature. She stops her grandson from going to college and says things like, "My diddy said it was something wrong with any man that'll sit down in a chair and read a book." She also complains about having to do jury service because "nigger stoled a tractor" and adds chillingly: "In my time, we didn't have all this nonsense about a big trial.") Tartt continues: "Unfortunately, there's a big anti-intellectual strain in the American south, and there always has been. We're not big on thought. And it's worse for women, because it's always worse for women, frankly."
T hroughout the novel, you're struck by the grimness of the southern town: it's dark, sweaty, humid, gothic, a place where the "burned-out grocery store" was "struck by lightning, never rebuilt", where brothers hang and cats die and blackbirds' wings get ripped off. "Mississippi is an interesting place," says Tartt, "because before the civil war there were more millionaires in Mississippi than there were in New York. So it has a dark history, because they got their money through slavery. When there was no more slavery, the big houses rotted and were abandoned, and incredibly beautiful painted gardens became all jungly. Then in the 1950s it was all about drive-in culture: drive-in dry-cleaners, movies, hamburger stands. That, too, is abandoned. And then somehow in the 1970s [when Tartt was growing up], they figured people wanted to go to malls instead. So it's all built-up. That's kind of happening in my book - you can hear the bulldozers, things are changing. In America, they build something, and it goes out of style, and then rather than knock it down they just build something else a little further out. So you end up with these wasteland areas in town. It's very creepy." Grenada, the town in which she grew up, is, she says, "almost unrecognisable now. There's still the town square, but they've kind of messed it up. And there's the 'historic district', but that's just phoney heritage. Ye Olde Pewter Pot and Mamie's Kitchen."
It must have been a fascinating time to grow up in Mississippi - Tartt was born in 1964, so lived through the dramatic shift in the racial and economic landscape of the south. Does she remember much of the civil rights era? "Oh gosh, yes," she says. "I remember when Martin Luther King was shot [in 1968, in nearby Memphis]. Even though I was very small, you were very aware - everyone was talking about it. Also, if you look at the footage of Martin Luther King's death, it doesn't look like it was taken in the 1960s. People are wearing suits, the cars are older-looking. Because people were poorer, they stayed more formal, pop culture didn't really make it - the 1960s didn't really happen in Mississippi. It's like in Easy Rider, when they arrive into town and get beaten up and killed because they look different."
But how did these changes affect her and her family? "My mother's family has been in the town for a long time. For ever. It's very much the Daughters of the American Revolution [a society to which you can belong only if your ancestors fought in the American war of independence]. They were involved in kind of hateful, clubby things and had some sad connotations [mostly about racism]. By the time I came along it wasn't that bad, it was more of a silly tea-party thing. So when I was growing up there was this kind of tea-party culture, not so different from my grandmother's time, and then all of a sudden the 1970s came along and it was strip malls, McDonald's, rock music. So you get this kind of intense rock and roll energy going on, with this kind of very frozen, formal, ritualised kind of life. It was a very interesting juncture in time to grow up, because you're aware of both of these things, and bits from each would intrude upon you."
This is the sort of response Tartt gives often; she manages to be personally evasive by giving you an interesting, if convoluted, answer - but not really to your question. (She has a slightly disconcerting habit of keeping her eyes closed when she's talking to you, especially when she's struggling to make a point.) This evasiveness about her childhood is a surprise, because in 1992 - perhaps before she realised how big her celebrity would become - she wrote a beautiful, and very intimate, memoir of the time for Harper's magazine. It presents the story of a bizarre childhood. She was, she wrote, "too small to wear regular baby clothes", so was instead dressed in doll's clothes. "There exists a hilarious photograph of me lying in a crib and wearing, for an infant, an oddly sophisticated career-girl outfit," she writes. She describes how her great-grandfather, the great patriarch of her family, "had a nearly unlimited faith in the magic of pharmacy" and has spent the last years of his life constantly dosed up with antibiotics, "believing them to be a kind of healthful preventative, or nerve tonic".
This influential great-grandfather also insisted that the five-year-old Donna, although only afflicted with what she calls "bad tonsils" (which nevertheless forced her to stay in bed "an average of about three days a week"), be dosed up with molasses, vitamin syrup, whiskey at bedtime and, most dangerously, "regular and massive doses of some red stuff which I now know to have been codeine cough syrup". Codeine is a derivative of opium, and as a result of taking it, the young Donna spent "nearly two years of my childhood submerged in a pretty powerfully altered state of consciousness". She describes the "long drugged afternoons" which made up her "languorous undersea existence", when she would stare for hours and hours at a View-Master reel of Peter Pan flying over London, fantasising that she was with him. However, her "long sabbatical in the Land of the Poppy was by no means all pleasant". She writes that she often woke after terrifying dreams, "screaming for Mother or Cleo [their black maid]". The worst dream, she says, still terrifies her to think of it. "In it, a set of country-club types - smartly dressed, around what would have been my parents' age - are gathered, cocktails in hand, around a barbecue grill. They are snickering with jaded amusement as one of their number - a handsome, caddish-looking fellow - holds a howling Persian cat over the barbecue, pushing its feet into the flames."
She seems a little annoyed when I mention the memoir and how much I like it, however. "I'll tell you one big difference between the family in the book and my actual family," she says. (I hadn't asked!) "There are lots of differences. It's basically not my family. I never had a brother who died or anything like that." (I hadn't asked!) "But one of the very big differences is that my mother and I are extremely close." (In The Little Friend, Harriet's depressed mother, desperate with grief from the murder of her son, cares little for her remaining children; the house is filthy, with piles of yellow newspapers stacked high, and they have to feed themselves. Harriet's father, needless to say, is away in Memphis with another woman.) Tartt's mother, by contrast, was described to me by someone who's met her as "a Blanche DuBois figure who said things like 'the south is a defeated nation'." Tartt says about her: "She's funny as hell and I talk to her on the phone every day. She's a big ole southern belle - very over-the-top, in a funny and good way. She's very campy." Her mother loved the new book, she says, but her older relatives back in Mississippi are too old, their eyes too bad to read it. "It's funny - because I'm not tall, they kind of forget how old I am. They think I'm still at college - so the fact that I've written another book seems so much more marvellous to them." They think she's a child prodigy; and, in fact, many people remark on how child-like Tartt is; one friend told me that she's obsessed with childhood, and her mentor Willie Morris said of when he met her: "On the one hand she was immensely grown-up; on the other hand she was a child. It was a very attractive combination."
Nevertheless, there are undoubted similarities between Harriet's family in The Little Friend and Tartt's family in Mississippi. In her memoir, she writes about her "skittish, immature mother" and how her parents were "neither able nor inclined to take much interest in my early upbringing" - it is "a bevy of great-aunts and grandparents" which steps into the breach, sharing their huge southern home (like the aptly-named mansion Tribulation in the novel).
One of these relatives even said about Tartt's mother: "That Baby isn't any better mother than a cat." (Donna Tartt's real mother sounds, perhaps, like the sort of mother who's better the older you are.) Harriet herself worships Captain Scott and Houdini, just as Tartt worshipped Peter Pan and Robert Louis Stevenson - no Beatles or Elvis for them. And in her memoir, Tartt describes her father as "dashing but feckless" and a "black-haired, bad tempered stranger" with whom she eats at an Italian restaurant in Memphis - he was a local politician called Don Tartt, pointing to some narcissism in calling his daughter Donna - sounding similar to the absent, and therefore longed-for, Memphis-based father in The Little Friend.
This is the kind of analysis Tartt hates. "When The Secret History came out, people did not understand it was fiction, and they went off pretty much trying to track down Francis and Henry [characters in the novel]," she says. "They really didn't understand that - you know... " and here she pauses for dramatic effect, and sounds very southern, "... Ah. Mayed. That. Earp." But, once again, it wasn't really surprising that people drew the conclusion that much of The Secret History echoed some truth: it is set at Hampden college, a small, elite, artsy place in Vermont - Tartt went to Bennington, a small, elite, artsy place in Vermont. She had a tutor who, like Julian Morrow in The Secret History, was eccentric and elitist. She was a member of a high-minded, Greek-quoting clique. Her classmate was novelist Bret Easton Ellis, who wrote in The Rules Of Attraction about "that weird Classics group... probably roaming the countryside sacrificing farmers and performing pagan rituals," precisely echoing (or, more likely, parodying) Tartt's first novel. There doesn't have to be a murder in real life for the novel to say something about the author; novels are not just feats of technicality, like mending a car, they are works of art, which come from the mind and soul and energy of their authors. Why wouldn't they be influenced by the author's experiences? That is not the same as saying they are the whole truth or the full story. (As Tartt herself says, apropos of something else, "Everything went into The Little Friend for a decade. It's all there.")
Tartt also, famously, detests any mention of her home life. Ever since the "Je ne vais jamais me marier" quote, journalists and fans have been trying to discover if Tartt really is celibate. Is the quote still true? She turns inarticulate for the only time during our meeting. "Um. I don't know. Now we're getting into kind of - I don't know." She laughs a woodpecker laugh. "Now I'm a little embarrassed. Basically I have nothing to talk about. I - I - I -" She gives a coy smile. Conversation closed. She isn't celibate, by the way - even I know of three men she's been out with, and there was even a rumoured engagement. They were all sworn to secrecy. There might be a boyfriend at the moment - at one point she says "we", quickly changing it to "I", although that could mean her dogs. But her silence creates mystery and inquiry; it brings to mind the gossips in The Great Gatsby, sitting around, making suppositions: "Somebody told me they thought he killed a man once," says one. "It's more that he was a German spy during the war," says another. "He's a bootlegger," says a third. Who knows what's true?
Mind you, it's difficult to imagine anyone taking the place of the real loves of her life, her dogs. She now has three - an old pug called Pongo ("he's kind of like Henry James, very stately and stiff and cranky in a good way"), a Boston terrier called Baron ("very radiant, very brave, absolutely fearless") and a baby pug called Cecil ("very roly-poly and cute"). She once said, in a typically Tarttish way, witty and self-creating: "My dog has a number of acquaintances of his own species - as do I - but it is abundantly clear to both of us that there is little company in all the world which we enjoy so much as each other's." She even has a personal affinity with pets: writing in 1992 about attending cheerleading camp, she described how the big, wholesome cheerleaders treated tiny Donna like a pet of their own. (And just in case you are baffled by the disjuncture - Donna Tartt? Cheerleading? - she wrote, "The year I was a freshman cheerleader, I was reading 1984.")
There's another story, too - that of the Tartt answering machine, which allegedly played a recording of TS Eliot reading - although, interestingly, whoever told the story couldn't decide which lines of The Waste Land he read (there are two different stories). She tells me that there is no longer any Eliot. "I have a horrible, Kraftwerk-sounding robot man. It's totally mechanically generated and quite unreal and totally frightening and often people hang up. Now you've given away my secret!"
And booze. I tell her that I've heard that, despite her size, she takes a drink better than any man (and it's pretty disappointing that she won't drink with me). "That's kind of funny," she says. "I don't know if that's true or not. I don't know if that's necessarily a compliment." (She knows it is.) Then she says - and you get the feeling she can already see this in big type, a modern-day Dorothy Parker - "I like a glass of whiskey in the winter, I like a gin and tonic in the summer, I like a glass of champagne anytime." Always telling new stories about herself, she reminds you of F Scott Fitzgerald, who let it be known that, as a great social climber, his first word was "up" and that he admired James Joyce so much that he once said he would jump out of a window to prove it: the writer as personal myth-maker.
Tartt is happiest of all when talking about stories: books, words, reading, writing. The great thing about earning so much money from The Secret History was that she could buy any book she wanted. "When I had no money I used to grieve, just stand in a very Dickensian way outside bookshops," she says. "I would always prefer to go get another Dickens off the shelf than pick up a new book by someone I've not read yet. I'm a hard reader. I'm bitterly disappointed by books. Sometimes I pick up a book and I'm like - please God, please let this be what it looks like it is." When asked her favourite contemporary authors, she is maddening: "I don't really like to talk about living writers because in saying who you like, you're also saying very plainly who you don't like." Really? "I know so. And who am I to pass judgment on someone else?" (Later, in a moment of weakness, she confesses to loving Ian McEwan's Atonement: "I was crushed, I couldn't sleep." And she's very happy to talk about her favourite living bands - Pulp, Clinic, Cornershop, why the White Stripes are better than the Strokes; I suppose because they're in a different industry.)
She had been a voracious reader, however, for a long time: The Wind In The Willows, Winnie The Pooh, Peter Pan, when she was younger. "And Stevenson. I would lay down my life for Robert Louis Stevenson. Borges said that he loved Stevenson so much that he would not allow another book even to touch Stevenson's on his bookshelf, such was his reverence." She also loved Kipling - "he gives you a great sense of language, the rhythm, tick, tock, tick, tock" - but didn't read any southern writers until she left home. Of these, her favourite is the wonderful short story-writer Flannery O'Connor. "It is a grief to me that Flannery O'Connor is dead - she died of lupus so young [aged 39, close to Tartt's age], she could have been alive today and still writing. She's horrifyingly funny, we share a sense of humour. She had a much better ear for dialogue than I'll ever have, but her prose is very Johnsonian, very formal. It's that cool, removed style combined with the very black stories."
She takes writing very seriously, it's studiedly anti-trivial - "It's like what Melville said: that it's a writer's job to dive deep. And I've been under a long time." This slow and serious approach to fiction may be unfashionable, but it is surely a reason for her success. Barry Hannah, the writer who taught her at university, said that Tartt stood out because most students "have got really bad ears and minds, completely messed over by MTV. There's this generic tone. They forget what language can do. They need to find their own personal music."
(Although, as she says, an untrivial approach to work doesn't mean she doesn't like trivia in her personal life. Shoes, for example; twice during the lunch she exclaims, "I'm just spying your shoe! What a great shoe!" Or clothes; she is famously perpetually well-dressed. One former classmate said, in a much quoted line: "If you went to her room at 4am, you'd find her [Donna] sitting at her desk, smoking a cigarette, wearing a perfectly pressed white shirt buttoned to the top, collar studs, trousers with a knife crease.")
Tartt adores writers, and is very enamoured of the idea of the writer as an identity - the writers she loves, she idolises, and she is clearly trying to live up to her idea of a writer and what a writer is, which is not being a media person, not getting sidestepped by fripperies, not letting you in on how she does what she does. There is a story she tells that shows this very clearly, concerning her first meeting with the late Willie Morris, the former editor of Harper's magazine, writer-in-residence at the University of Mississippi and the man who introduced himself to Tartt with the words, "My name is Willie Morris, and I think you're a genius." Tartt said that Morris had offered her a Coca-Cola. "No, sir, I believe I'll have what you're drinking," was her reply. (It was bourbon.) She continued: "Terrific roar of laughter. 'Why,' he shouted, staggering back as if dazed by my prodigy, rolling his rich old eye around the assembled company, 'this girl is a writer!'"
One wonders what Tartt thinks of The Secret History now; it's such a different, more populist, book. "I hadn't read it for 10 years, and just recently I read it aloud, unabridged, the whole thing for a recording - it took 14 days, a marathon," she says. "It seemed quite alien, like something I didn't quite write. But what I remembered very clearly was where I was when I was writing this particular part - staying at a friend's house, the view out the window. It caught me very vividly." Did she like the novel? "There are some good things about it. But there are some things about it too when I just think: oh no! Some parts were really hard to read aloud, that bothered me terribly. One wasn't as good technically then, in terms of constructing things. I see loose ends that I would never have allowed in the new book. It's natural. In 10 years you learn to be better at working."
She is very funny on the trend, more pronounced in Britain, for novelists to weigh in on the big issues of the day. "I think politics is deadly to write about, frankly. If you have a political agenda and you set out to write a novel to prove that, say, capitalism should crumble, then it's going to be a really bad novel. Very few people have been able to deal with political fiction - Dickens, Dostoyevsky. But even Tolstoy got really tiresome when he was talking about the serfs. You have to let characters be characters, not [gruff voice] Mr Capitalism or [girlie voice] Miss Anti-Fur." She cackles with laughter.
This lack of interest in politics is confusing, because one of her friends had described her as a "very political person". And yet, when pressed, she will only declare an interest in - I'm not making this up - the Puppy Protection League. ("Well, somebody's got to look after puppies, because they certainly can't look after themselves.") Meanwhile, one person tells me she's "quite rightwing"; another that she's "definitely a liberal". How can we be sure which of them is right? "She said that she used to support herself with a foolproof system for betting on horses - but then that could be myth-making," says one friend. "I suspect her love life is pretty complicated, while she likes to give the impression of being chaste," says another.
Was she making fun of me? (One thinks of Carraway of Gatsby: "For a moment I suspected that he was pulling my leg... My incredulity was submerged in fascination now; it was like skimming hastily through a dozen magazines." And Vanity Fair called her "a character of her own fictive creation".) Does she see herself like Henry in The Secret History, "a propagandist, routinely withholding information, leaking it only when it served his purpose"? Another (former) friend says that "she seems to have a natural love of intrigue", and you wonder if this myth-making and mysterious self-creation are to protect the creative process, or are just her being a storyteller. Self-consciously writerly.
There is an extraordinary moment in our meeting, when perhaps I see the Donna Tartt beyond the myth, beyond the construct, a little unadorned. It happens when I ask, as you do of New Yorkers, what it's been like living in the city since September 11. "I was actually finishing up my book in Virginia [where she has a snake-infested house] when it happened," says Tartt. "I came back up a week after; it was a week to the day, and it was one of the scariest drives of my life. The roads were absolutely empty and it felt like the world had ended. There were big American flags hanging off bridges and when you'd stop at one of the rest-side stops, cops would come up to you and they'd talk to you and ask you, 'Where are you going?' They'd be like, be careful, God bless you. There was nobody travelling whatsoever. And you just had no idea what you were heading into. And even though you tried to reassure yourself that you knew what to expect, it was the most horrible moment of my life. Really. I thought I was looking out at New Jersey. I didn't recognise it as New York. The towers were just how you recognised the city, they were the city, you could see them from miles afar. There was just this kind of smoking - you thought you were looking at some kind of factory in New Jersey and you were just like - what has happened to Manhattan? It was just awful, awful, awful." At this point, I notice that the tip of Tartt's nose is turning pink, a clear contrast to her porcelain skin, and I think she's going to sneeze. I suddenly realise she's about to cry. The whites of her eyes redden and clear tears drip delicately down her cheeks. "I'm so sorry, it was terrible, terrible," she says. "I'm so embarrassed." She reaches into her big leather bag (half the size she is, and packed with stuff - fancy patterned sunglasses case, little containers) and pulls out a compact with which she powders her nose. "I'm so embarrassed," she repeats, and I believe her.
Changing the subject, I ask her innocently about her unusual ring, a plaited silver band; she is clearly relieved to get back to where she's happy, reciting a story. "This is a replica of a Viking ring," she says. "I was in Finland on my book tour last time and I was literally leaving my hotel in Helsinki and this young man rushed up all out of breath and said that he was a Finnish poet and he really liked my work and he wanted to meet me. And he gave me a copy of his poems, in Finnish, and a present which I wasn't allowed to open until I got on the plane. Now, you couldn't do that. But once I was on the plane, I opened it - and it was this ring! It's very funny - I really don't take it off. I wear it to remind me that nice things can happen. You can meet nice people. It's about unexpected surprises happening when you're looking the other way." Donna Tartt: teller of tales.
The Little Friend, by Donna Tartt, is published by Bloomsbury on October 28, priced £16.99.

Worth waiting for
(Filed: 19/10/2002)
Donna Tartt caused a literary sensation with the publication of her debut novel, 'The Secret History', in 1992. Then she vanished, leaving her fans gasping for more. Now, 10 years on, the reclusive author has finally broken her silence and published her long-awaited second novel. Mick Brown meets her
Shortly before his death in 1999, the author Joseph Heller sent word through a mutual friend asking Donna Tartt to get in touch with him. 'I was told, Joe wants to meet you, that you two have a lot to talk about,' Tartt remembers.
'I slightly got the sense that he might have some secret message to impart to me. But I was too shy to call him, and I missed it. And that's too bad.' One can well imagine what Heller might have had to say. For almost 40 years he had struggled to escape from the shadow of his monumental first work, Catch-22, a succès d'estime which he was never quite able to equal.
It took him 13 years to write his second book, Something Happened, and when it was published the critics crucified him. At the time of Heller's message, Donna Tartt was some six years into writing her own second novel, and to all outward appearances facing a not dissimilar problem.
Tartt's first book, The Secret History, was published in 1992, when she was 28. Set on the campus of a Vermont university, the book tells the story of a cabal of precocious classics students who inadvertently murder a farmer while partaking in a Dionysian rite, and then turn on one of their own when he threatens to reveal their guilt.
A page-turning thriller, which skilfully weaves together themes of youthful affectation and intellectual arrogance, guilt and moral retribution, The Secret History was hailed as a glittering literary debut, and went on to sell millions of copies around the world.
Almost from the moment the royalties started to come in, the expectations were high for Tartt to deliver a second, equally spectacular, work. As the years passed and no book was forthcoming so the rumours multiplied: she was suffering from acute writer's block; she had started one book, abandoned it, and started another of which huge swathes needed to be rewritten. Tartt maintained a stoic silence; no interviews, no public pronouncements, nothing.
Finally, last year, she delivered the manuscript of her new book, The Little Friend. When Tartt's British agent put it up for auction in Britain, rumour has it that publishers were invited to start their bids in the region of £1 million.
The auction was won by Bloomsbury. Alexandra Pringle, the company's editor in chief, declines to say exactly how much they paid for The Little Friend, but is confident that she is presiding over the publishing success of the year. 'When I read the manuscript at my kitchen table the hairs stood up on my arms. It is a masterpiece.'
If Donna Tartt has read anything that has been written about her in recent months (and she insists she hasn't) she will have noticed all these rumours and factoids and more.
She will have noticed the comparisons being drawn with Joseph Heller; noticed the recurring mentions of F Scott Fitzgerald's famous aphorism about there being no second acts in American lives; and noticed too, perhaps, that the expectations surrounding The Little Friend have been accompanied by an uncharitable relish in the possibility of failure.
'Actually, I have noticed that,' she says. 'There have been very confident predictions being made about me being a one-hit wonder. But really, I couldn't care less about all that. It's not a competition. It's not a sporting event. It's not about better or worse.' She pauses. 'It's really not.'
When The Secret History was published journalists seemed as enraptured by Tartt as they were by her book. She was born and raised in Mississippi, and much was made of her Southern upbringing and antecedents (the heiress to the legacy of Faulkner, Capote and Welty), her erudition and her style.
Profiles told of her expertise in classical studies; her enthusiasm for Plato and Dante; her distinctive appearance ('gamine', 'elfin'); how she chain-smoked cigarettes plucked from an ostrich-skin case, and drank like a fish.
A Vanity Fair profile noted how the answerphone in her Greenwich Village apartment greeted callers with the voice of TS Eliot reading The Waste Land, and described her as 'a precocious sprite from a Cunard Line cruise ship, circa 1920-something. A Wise Child out of Salinger'.
Before I met Tartt, acquaintances fleshed out this picture. She was described to me as 'completely brilliant', 'the cleverest woman I know' and, more ambiguously, 'like an alien - this tiny, tiny person, just buzzing with enthusiasm and ideas'.
'She's exhilarating,' one person told me, 'but you've got to be up for it. If you're not, it's like going to a heavy play on the wrong evening. You don't talk about the weather.'
With New York sweltering in a record-breaking heat wave, I make my way to a small French restaurant on the Upper East Side to meet her. Tartt has an apartment nearby (having moved from Greenwich Village), but actually spends most of her time writing at her house 'in the country'. Persistent questioning narrows this down to the state of Virginia.
She is petite and very chic: barely 5ft tall, dressed in a blue silk shirt, black trousers and black loafers. She loves clothes. A saving grace of being small, she says, is that she can't go into really expensive shops and buy clothes off the rack.
'But vintage clothes work well on me. People used to be smaller. In vintage shops they always say, "Gosh we're glad someone's come along who fits this jacket." '
Tartt is pretty in an unorthodox way - pale-faced and sharp-featured, her hair styled in a severe Louise Brooks bob, penetrating grey-green eyes which she screws tightly closed in concentration when talking.
Her voice is high, breathy, with the merest hint of a Southern drawl; and she has a habit of punctuating her sentences with 'Do you know?' and 'Do you see what I'm saying?', which can make her seem pedagogic but, I suspect, is actually a sign of nerves.
I have been told that she dislikes being interviewed - a fact that she will later confirm herself. And there is the hint of something fierce and unbending - a defensiveness - beneath the porcelain exterior and the sardonic asides.
The hard-drinking and chain-smoking author of The Secret History has apparently vanished. She quit smoking some years ago following a bout of bronchitis, and drinks only mineral water during our lunch. But the Wise Child is still very much in evidence.
Tartt is formidably well read, startlingly erudite; in the course of our conversation she quotes from Thomas Aquinas, Oscar Wilde, St Augustin and Henry James - not to mention the blues singer Mississippi John Hurt - all the while achieving the commendable feat of not appearing to be a show-off at all. And she doesn't mention the weather.
Set in the small Mississippi town of Alexandria, The Little Friend - like The Secret History - begins with a murder, although this is about the only thing the two books have in common. The victim is a nine-year-old boy, Robin Cleve Dusfrenes, whose body has been found hanging from a tree in his own back yard.
Twelve years later, his sister Harriet, who was less than a year old when the murder occurred, sets out to avenge Robin's death. Drawing on whispers of rumour and gossip and her own vivid imaginings, Harriet leaps to the conclusion that the killer was none other than one of Robin's schoolmates Danny.
The son of a family of habitual criminals and unscrubbed losers, Danny still lives in town, inhabiting a squalid trailer with his brother Farish, who manufactures and deals methamphetamine sulphate. With her solitary and adoring friend Healy (a 12-year-old boy obsessed with James Bond films) trailing in her wake, Harriet sets out to bring Danny to justice.
Notionally a story about one little girl's adventure, The Little Friend is a compelling study of the abrasion between the world of childhood and the mysterious and often frightening world of adulthood.
Dense and richly textured, it is a beautifully observed study of class, race and family in a small Southern town with a sprawling cast of characters - the maiden aunts, an oleaginous Baptist deacon and car salesman, cheapshot pool-hall hustlers, the black help who alternately function as surrogate family or ghost invisibly around houses and yards.
Above all, it is a mesmerising portrait of the singular and complex character of its 12-year-old heroine. 'Sturdily built, like a small badger, with round cheeks, a sharp nose, black hair bobbed short, a thin, determined little mouth', Harriet is a strange and rarefied creature.
'Harriet, the baby, was neither pretty nor sweet. Harriet was smart'; and Harriet, the 12-year-old, 'could forge handwriting - teacher handwriting - and compose adult-sounding excuse notes like a pro. She could make bombs from vinegar and baking soda, mimic voices over the telephone. Fierce on the playground, rude to company... she checked out library books about Ghengis Khan and gave her mother headaches.'
She is enamoured of Robert Louis Stevenson's Kidnapped; the story of Scott of the Antarctic and the life of Harry Houdini. A sort of female version of Peter Pan, a story she adores, Harriet is plucky and impetuous and brave - as it happens, too plucky and too impetuous for her own good, for one of the book's central themes is how children might dangerously misinterpret and misunderstand the world of adults, and the perils that may befall them when they do.
The solitary, clever, unusual child, in love with books, living in a world of the imagination? Every author plumbs their own experience and turns it to fiction, but all of this sounds, as near as dammit, like an autobiographical sketch of Tartt and her own childhood.
She was born in Greenwood, Mississippi - the same town, she tells me with the pride of the true fan, where the great blues singer Robert Johnson died by poisoning; the crossroads where he reputedly encountered the devil is near the small town of Grenada where she grew up.
The elder of two daughters, Tartt was brought up in 'shabby gentility', in a big house 'filled with beautiful things and lots of books'. Her family on her mother's side, the Boushés, were 'old South', which is to say they had lived in Grenada for about as long as the town had existed.
Her mother Taylor worked as an executive with the State Employment Commission. Her father Don was a wild card, an erstwhile rockabilly musician who somehow metamorphosed into a local politician of some substance, and was seldom seen at home.
Much of Tartt's childhood was spent surrounded by an extended family of sundry aunts, grandparents and great-grandparents. Her parents are now divorced, and she has not spoken to her father in years.
Something of the same pattern is visible in Harriet's story. Her father is a businessman who has all but abandoned the family for his work in distant Nashville - a figure of contempt; her mother, traumatised by Robin's death, is neurasthenic and self-obsessed, forever taking to her bed, leaving Harriet and her sister to be raised largely by their black maid Ida, their grandmother and a gaggle of great-aunts.
But one should not go too far down this route. Tartt talks lovingly of her own mother as pretty and vivacious, 'not at all like the mother in the book. I don't know any mothers and daughters that have a closer relationship than we do. We talk on the phone every day.'
Tartt says that one of the things she wanted to do in The Little Friend was to depict a South 'on the cusp of change' - social, economic and cultural. And Alexandria, the setting of The Little Friend, serves, one senses, as an accurate surrogate of the Grenada in which Tartt grew up; its air of timeless somnolence - the streets lined with mimosa trees, the crumbling antebellum mansions - being eddied by the rumble of bulldozers building freeways and strip-malls on its outskirts, the old South and the old order being irreversibly overturned.
'I remember when I was a little girl,' says Tartt, 'the clinic in our town had two doors on different sides of the building with the words "white" and "coloured" set above them in cement, although by then it wasn't operative, of course. I remember very well when Martin Luther King was shot. I was four. He came to our town shortly before that. And Joan Baez came to our town at around the same time, too. My grandfather was very irritated with her. I think they had some kind of minor car accident.' She laughs. 'Joan Baez was not regarding the laws of traffic, according to my grandfather.'
These stirrings of the future were not quite enough to erase the sense of a place frozen in time. Tartt says she was brought up 'in very much the same way as my grandmother had been brought up. There really was a sense of continuity. I read a lot of the same books, the same editions, that my grandmother had read when she was a little girl.'
Books were 'the great escape'. Books were about 'being somewhere else'. Above all, she was 'a girl who loved books for boys'. Ivanhoe, Jules Verne, James Fennimore Cooper, Robert Louis Stevenson.
A favourite childhood game was enlisting her less literary-minded friends to enact scenes from Kidnapped. (Harriett, by the by, does much the same thing.) 'And,' adds Tartt, 'I loved, LOVED Peter Pan.' By the age of 12 she was working her way through Dickens and Kipling. This enamouration with 19th-century literature and its tradition of storytelling - the almost total absence of any influence that might be described as 'modern' - seems essential to understanding Donna Tartt.
In 1992 she wrote a story for the American magazine Harper's, entitled A Southern Gothic Childhood, with Codeine. In this she describes how at the age of five she became 'sickly', and for two years was dosed with whiskey and codeine cough syrup, administered by a great-grandfather with 'a nearly unlimited faith in the magic of pharmacy'.
She writes vividly of drifting through childhood in a semi-hallucinatory state, enjoying 'a languorous undersea existence', staring for hours at a 'particular View-Master reel: Peter Pan, soaring high over London, his thin moon-shadow skimming over the cobblestones below', dreaming of 'Neverland and Disneyland and Oz and other lands that had no name at all', convinced all the while that she would soon die. 'This conviction did not cause me much alarm. I was less concerned about separation from my family - a separation that, after all, would only be temporary - than I was about leaving books and my toys and most of all my dog.'
Tartt, who veers between a politely dogged reticence and sudden outbursts of candour when discussing her childhood, bridles when I raise the subject of A Southern Gothic Childhood. It was written as a short story, she insists, not a memoir 'and I was shocked when it came out in that way' - although, she adds, 'it's true about the codeine'.
But these same currents of vivid self-absorption, of a child lost in the world of the imagination, bumping abruptly and confusingly into the world of reality, course through The Little Friend, not least in its preoccupation with the mystery of death - in Harriet's case, of a favourite pet, a much-loved great-aunt and, of course, her murdered brother, Robin, as present in death, it seems, as ever he was in life.
'Death - they all said - was a happy shore. In the old seaside photographs, her family was young again, and Robin stood among them; boats and white handkerchiefs, sea-birds lifting into light. It was a dream where everybody was saved.'
Or as Peter Pan put it, 'To die will be an awfully big adventure.' This idea obviously exercises a powerful hold on Tartt. For Harriet's obsession with Peter Pan, and with the story of Scott of the Antarctic, is, of course, Tartt's own. 'JM Barrie was a great friend of Captain Scott,' says Tartt, warming to the subject. 'In fact, I kind of found my way to Captain Scott, who I just love, through Barrie.
'One of the last letters that Scott wrote as he was dying was to Barrie. And when the news of Scott's death arrived in England, Barrie wrote an amazing piece telling a story about a mountain-climbing expedition in which one of the young climbers had fallen into a crevasse. Many years later, members of the team decided to go back (they were old men by now) and there was their comrade, still 20 years old, beautifully preserved. And Barrie wrote, "So Scott and his companions emerged from the white immensities, forever young."'
This vision of childhood as a state of grace corrupted by the onset of adulthood possesses Harriet. 'She did not care for children's books,' Tartt writes, 'in which the children grew up, as what "growing up" entailed, in life as in books, was a swift and inexplicable dwindling out of character. Out of a clear blue sky the heroes and heroines abandoned their adventures for some dull sweetheart, got married and had families, and generally started acting like a bunch of cows.'
Here we are truly in danger of confusing the creator with the creation, but talking with Tartt, one senses strongly that she, too, was a child who shared the same suspicion of the compromises entailed in 'growing up', who shaped her own world in the play of her imagination, and who has never quite left it.
She says that her obsessions and interests 'have not changed very much since I was six or seven years old'. She was a tomboy (and says she still is) who had no interest in conforming to others' expectations of how a girl should behave.
The most unlikely fact of Tartt's adolescence is that she was pressed into the role of a cheerleader for her high-school football team - 'the most uncheerful cheerleader you can imagine'; while the prospect of attending the cotillion, or debutante ball - a time-honoured Southern ritual in which young ladies were expected to dress up like Scarlett O'Hara in order to flirt with would-be Rhett Butlers - would reduce her to tears.
'Even now I feel a real funniness about women's costume,' she says. 'To really put on high heels and a frilly dress, do you know what I'm saying? It seems kind of... comical.'
The old joke in Mississippi is that there are more writers than there are people who know how to read. At 13 Tartt was publishing poetry in the Mississippi Literary Review. She would compete for any literary prize to hand, and invariably win it. In 1981 she arrived at the University of Mississippi at Oxford, which is known as 'Ole Miss'.
Like most students, she was enrolled in a sorority, 'Kappa, Kappa, Gamma', but she would later confess that her commitment to the mood of breezy camaraderie was less than total. In the 'sunshine box', in which her fellow members would deposit messages of hope and joy - hello trees, hello sky - Tartt would throw literary grenades from Nietzsche and Sartre: 'God is dead... and we killed him' and 'Hell is other people'.
She came under the wing of the campus writer-in-residence, who approached her after reading some work which she had submitted (unsuccessfully) to the college paper. He introduced himself with the words 'My name is Willie Morris and I think you're a genius.' A former editor of Harper's magazine, Morris had helped to nurture the careers of William Styron and Joan Didion and another Mississippi writer, John Grisham.
'An amazing, amazing man,' says Tartt. When Morris died in 1999, she wrote an affectionate memoir in the literary journal the Oxford American, describing him as 'a bodhisattva' who 'would have kept the doors of heaven open until all creation was safe inside'.
At Morris's suggestion, Tartt left Ole Miss after a year and enrolled at Bennington, a liberal arts college in Vermont. There she fell in with a group of apprentice writers which included the novelist Bret Easton Ellis. Among the dope-smoking, boho-clad student body of Bennington, Tartt appears to have cut a perversely exotic and mannered figure.
Easton Ellis would later recall seeing her at a 'fling into spring' party, where everybody else was in black, dressed in a seersucker suit, cigarette in one hand, gin and tonic in the other. Alone among her contemporaries, she had studied Greek and Latin, and read all of Proust. If all this sounds too precious for words, she was also a big fan of Joy Division and REM.
It was at Bennington that she began writing The Secret History. It would take her nine years to finish, while supporting herself by working as a sales assistant at a bookshop in Boston, and assisting a painter who taught at the Parsons School of Design in New York, for which she received free tuition in painting as well as a salary.
Her old college friend Easton Ellis had already published his first novel, Less Than Zero, and recommended Tartt to his agent, Amanda Urban, who put The Secret History up for auction. Knopf bought it for $450,000 - despite the fact that the novel was still not completed.
Memorably (if not altogether accurately) described by one critic as 'Dead Poets Society meets Lord of the Flies, penned by F Scott Fitzgerald paying homage to Joseph Conrad', The Secret History was remarkable not only for its vivid characterisation and narrative, but also for its style.
At a time when most young American writers were mimicking the minimalism of Raymond Carver, The Secret History was written in luxuriant prose, unapologetic in its richness and its erudition, yet at the same time compellingly readable. 'It was Donna's confidence in her own writing, and the patience that she'd shown over the years to refine it, that was so extraordinary,' says Gary Fisketjon, her editor at Knopf. 'Twenty-eight isn't a prodigiously young age to write a first novel; but it seemed prodigiously young to have written a first novel that good.'
More than just a bestseller, The Secret History quickly became a cult, spawning fan pages and websites dedicated to celebrating and deconstructing the book - and, in turn, fostering the cult of Donna Tartt.
One English critic recently suggested that the book had been instrumental in ushering in the 'doomy self-absorption' manifest in such goth icons as Marilyn Manson and Buffy the Vampire Slayer. Tartt looks completely mystified when I tell her this. 'I don't know what Buffy the Vampire Slayer is. I do know what Marilyn Manson looks like. But I don't think that's true.' Her grasp of popular culture, she says, is shaky at best. She had a passion for rock music at college, 'and I still think Brian Eno is a genius', she drawls. 'But, like, who is J.Lo? Do you see what I'm saying?'
She says that, truly, she has no sense of why The Secret History caught on as it did - 'I was absolutely dumbfounded by it in a very profound way, and I still am. But the most delightful thing about it by far is the letters I get from young people who have decided to learn Greek or Latin after reading the book. That makes me happier than anything.'
For the best part of two years after delivering The Secret History, Tartt was engaged in an endless tour to promote it. She was obliged to take a secretary to field the telephone calls and correspondence. She got burned in press interviews - a fact, one suspects, which has contributed to curbing what appeared to be an early tendency to be frank with people she didn't know.
'This is not what I would choose to do,' she now says, 'this' encompassing the prospect of more promotion, more interviews to come, and, more immediately, the conversation we are now in the middle of. 'I mean, I'm a writer, not a TV personality, do you know what I'm saying?
'I'm used to spending a lot of time by myself. It's the difference between being an introvert and an extrovert. Extroverts draw energy from being around people; and introverts draw energy from being on their own.' So, she enjoys solitude. 'Yes. Not to the extent of shunning all human companionship, but it's nice to come home at the end of the day and have your book and your little glass of whiskey.'
The suggestion that Tartt retreated into some sort of Salingeresque reclusive existence, however, is somewhat wide of the mark. She gave up her Greenwich Village apartment and lived for a while in the Gramercy Park Hotel before moving to a mews apartment on the Upper East Side. With the proceeds of The Secret History she also bought the house in Virginia, where she spends most of her time. She travelled extensively in India, Nepal, Africa and Japan, and published short stories, essays and criticism.
In the mid-Nineties she spent time in London while going out with the English writer Nicholas Shakespeare. Acquaintances in London literary circles remember her as 'unpretentious, funny and interested - the complete opposite of the picture of the self-obsessed writer', anxious to talk about anything other than what her next novel might be, or to address the enormous expectations, both critical and commercial, fostered by The Secret History.
'You did get this sense,' one person remembers, 'that if she was going to put pen to paper at that time it would be to write anything but a new novel. But it must have been tremendously difficult; every time she set foot in a literary party in London or New York the question would be, "How's the new book going, Donna?" '
'It was interesting,' says Tartt carefully, 'because all of a sudden it became a different set of rules that weren't of my making. 'When I was working on The Secret History no one was interested, no one called, I was completely on my own. And then all of a sudden, people were saying, "Oh, now you've written a bestseller, and you have to keep your name out in front of the public, and you haven't written anything for five years and people are starting to talk?" But I don't care, you know?' She shrugs.
'I had very lowly goals when I wrote The Secret History; I just wanted to be published, and it had happened once - OK, that's great; and if it never happened again, that's fine. So there were all these expectations for something that I didn't necessarily want to do. I just want to do my own work at my own pace, do you see what I'm saying?' In fact, she says, she had started writing The Little Friend even before she had finished writing The Secret History. 'It was my great secret consoler for many years. And I really didn't talk about it with anyone.'
One assumes that any writer embarks on a novel with at least a vague idea of some of its expected ports of call, if not of where the journey will actually end. One might assume, for example, that Tartt sat down to write The Little Friend intending it as an exploration of Harriet's mind; an evocation of the South; an adventure story in the tradition of her beloved Stevenson (whose picture she had on the wall of her room the entire time she was writing the book).
'All of that sounds good,' she says, 'and I'm tempted to say yes, even though it's not true. But really it's much more hazy than that.' Just how much more hazy can be divined when Tartt actually attempts to describe the gestation of the book. 'Well...' She pauses to draw breath, and scrunches her eyes tightly closed. 'You know... It sort of came in images and, um, various things. You don't know how they're connected but they're... and, yes... exactly. Words, images and, um, sort of, um, and you don't know what they mean, you don't understand how they make a story, you don't understand how they fit together in time, but they're just very vivid things. The metaphor that I think of is when you read about psychics - they have very vivid pictures but they often don't know where geographically this thing is happening, whether it's something that happened in the past or is happening in the future. And it was like that?' She pauses to take a sip of mineral water, and apologises for the fact that this might not seem very clear.
'It's like a sculptor with a bit of marble, I would think. As you go on, the form begins to come to you more clearly. I go by feel, I go by ear. And when I don't know what to do I don't try to aggressively reason it out. As Kipling said, drift, wait, obey. And the sense of drifting is listen. If you aggressively plough ahead, you end up making mistakes.'
So a lot of drifting then, a lot of waiting. The enormous commercial success of The Secret History helped, of course, affording her the luxury - 'the great luxury' - of being able to work at her own pace without financial worries, 'for which I am really enormously grateful'.
Gary Fisketjon describes Tartt as 'a total perfectionist, harder on herself than anyone else could be. She always said about The Secret History that she didn't believe she'd succeeded wholly, but she'd got it as good as she could. I told her, if you keep writing books that don't succeed like that one we'll all be very happy. With this new book, she said that she'd like to write faster, but if she did she wouldn't write anything that anybody would want to read. She really, really bears down on it.'
Tartt says that after The Secret History she was determined to write 'a completely different kind of book about a completely different world. If you're to get better as a writer you have to take on more difficult tasks as you go. And this book is different in structure, it's different in technique, it's different in narrative style; the cast of characters is much broader? The Secret History is a very hermetic little world. The characters here are much different in age, socio-economic background, all kinds of things. And I had a lot of real problems with that. There were a lot of things I didn't know how to do, that writing The Secret History had not prepared me for.
'It's particularly difficult to write from the point of view of a child - fantastically difficult. And this is not something that one got right on the first try - and I have two children in the book, and to distinguish between the boy and the girl? The deepest satisfaction I get out of writing is on the smallest, humblest, most intimate level - working hard on a particularly tricky sentence, getting it exactly right, no matter how long it takes. I can move a comma around very happily for hours. It pleases me much more if someone says, "I love this sentence" than if someone says, "I loved your book." '
She checks herself with a laugh. 'So this is how you keep yourself amused writing something for 10 years. But I would be bored stiff with writing if it was, OK, I'm just going to turn the same old somersault one more time.'
Some of the most vivid writing in The Little Friend describes the lives and minds of Danny and Farish, jagged and baffled on methamphetamine, time snapping back and forth like a rubber band, driven crazy by the scratching of phantom bugs under the skin. '... except [Danny's] thank Heavens weren't burrowing bugs, crawling bugs, maggots and termites of the soul - but fireflies. Even now in broad daylight, they flickered at the corner of his vision. Dust flecks, experienced as electronic pops; twinkle, twinkle everywhere. The chemicals had possessed him, they had the upper hand now; it was chemicals - pure, metallic, precise - that boiled up vaporous to the surface and did the thinking and talking and even the seeing now.'
What is, perhaps, curious about both The Secret History and The Little Friend is that romantic or sexual love is conspicuously absent from both books. The students in The Secret History - possibly uniquely among students the world over - seem almost totally devoid of a sexual life (Tartt has actually described it as a novel about repressed sexuality) and she avoids any romantic themes in The Little Friend, although she says that some people have detected a romantic undercurrent between Harriet and her little friend Healy, 'although they're not drinking glasses of wine in a French restaurant and going to hotel rooms,' she adds drily.
But no, love is not a subject that she is interested in writing about. 'I've noticed that I don't write about it, and I don't like books about it either,' she says crisply. But if you're going to write about life, aren't you at some point going to bump into love and sexual desire? Tartt raises an eyebrow.
'I don't know. Jules Verne never came up against them. Melville - it doesn't seem to have interested him at all. Flannery O'Connor, a writer I very much admire, doesn't seem to have been engaged by this question?' I'm not sure how significant all this is, but it does seem that the things an author chooses not to write about can often be as revealing as the things they do write about.
When I tell Tartt that she strikes me as someone who is governed by ideas rather than emotions - self-contained, exacting, intellectually rigorous - she laughs and says 'Sort of?' but adds that she can be 'a wild romantic too', citing a love of poetry and Beethoven's symphonies. Tartt will not talk about her personal life, and perhaps the most revealing detail to be found in her own writing on this subject is contained in, of all things, a review of a book The Hidden Life of Dogs, written for The Daily Telegraph in 1994.
'My dog,' she wrote, 'has a number of acquaintances of his own species - as do I - but it is abundantly clear to both of us that there is little company in all the world which we enjoy so much as each other's.' Tartt was the proud owner of a pug when she wrote that, and her canine family has since been enlarged by the addition of another pug and a Boston terrier.
A few days after our conversation and my return to London, Tartt and I had an exchange of emails in which I prompted her for more thoughts on the subject of success and the writer as celebrity. 'Cicero,' she replied, 'has a great phrase for it: aura popularis, the popular breeze. It's all about which way the wind is blowing. But the point of the breeze is that it goes as quickly as it comes. I think that must be a fearful problem,' she continued, 'for people who care about celebrity and want attention, and want to hold on to it, but it's a deeply comforting thought for somebody like me who just wants to go home and shut the door and go back to my desk again.'
In my email, I had also invited her to participate in a small, strictly non-obligatory exercise. In 1948, the photographer Herman Leonard took a portrait of the jazz musician Lester Young. This shows Young's travelling case, open to reveal sheet music spilling over its sides; his distinctive pork-pie hat hangs from its lid. An empty Coke bottle stands in front of the case, with a burning cigarette resting along its top. It is as if Young himself has been snatched from the picture in the second before the shutter clicked, leaving behind the essential trappings of his life.
What, I asked Tartt, would be in her portrait? She replied, 'A litter of papers, an open notebook, a pencil. A cup of tea. The same armchair I've had since college, with a sweater slung over the arm. Open books face down on the floor all around. My dogs - who sit around all day as I work - barking furiously at whatever invisible force has just snatched me from the picture.'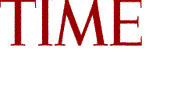 Monday, Oct. 21, 2002
A Nursery Rhyme Of Vengeance
Donna Tartt is back with a chilling tale of childhood
BY JAMES PONIEWOZIK
Harriet Cleve Dufresnes, the 12-year-old heroine of Donna Tartt's The Little Friend, is a bookish girl in small-town Mississippi in the early '70s. So was Tartt. Harriet has dark bobbed hair and an intense stare that unnerves other children and even grownups. Look at Tartt's photo, and compare for yourself. And — not unlike an author gestating a Gothic suspense novel — Harriet is patiently hatching a terrible and ominous plan.
For Tartt, "patiently" is the operative word. As the precocious 28-year-old author of 1992's The Secret History, about a murder by a clique of college intellectuals, she won rave reviews, media adulation and a welcome-wagon of advance and movie-rights money. Then she withdrew to complete a novel that was to be finished in a few years, then a few more years. The lit-world gossips nattered: Was she a one-hit wonder? In hiding? Sophomore-slumped?
If so, every sophomore should slump this well. The Little Friend (Knopf; 555 pages) is a sprawling story of vengeance, with few wasted words, told in a rich, controlled voice that can come only from long effort, which doesn't show ostentatiously on the page. Like History, it's a murder mystery in which the mystery is secondary. Twelve years before the novel begins, Harriet's 9-year-old brother Robin was found hanged in the backyard. Harriet's family — social pillars who have lost their wealth but not their hauteur — have not healed well. Her father has abandoned the family; her mother has checked out emotionally, leaving Harriet's rearing to the maid and the Alexandria, Miss., library, whose blackhearted adventure tales — Stevenson's pirates, Kipling's cobras — she reads greedily. She also loves Bible stories, for their morbid, operatic horror; in her yard, she stages Passion plays, in which she stars as Jesus, serving Ritz crackers and grape Fanta as the Last Supper and acting out Christ's capture at Gethsemane beneath the tree where Robin was hanged.
Robin hovers over Harriet and her older sister like a saint and weighs on them like an anvil: a stained-glass window in their church, dedicated to him, depicts Jesus talking to "a red-haired boy in a baseball cap who bore an unmistakable resemblance to Robin." One summer, Harriet sets out to "solve" his murder. She concludes — through an arbitrary and disastrous hunch — that he was hanged by his playmate Danny Ratliff, now 20, a drug dealer from a trailer-trash family. The penalty: she will kill Danny by getting a poisonous snake to bite him.
What follows is an acute examination of amateur justice and its unintended results. If Friend suffers by comparison to History, it is in its familiar eccentric aunts and faded gentry, who infest Southern literature like kudzu. But Harriet is an original. While grownups like Michael Chabon are moonlighting as kids' writers, Tartt has written a grownup book that captures the dark, Lord of the Flies side of childhood and classic children's literature. Harriet is a child, not a pint-size adult or supergirl. (She's Harriet, not Harriet the Spy.) She is smart but not wise, naive but not innocent, a stubborn moral absolutist who acts not out of Harry Potter bravery but out of love, prejudice and ignorance of the consequences of her actions. In contrast, her best friend and accomplice, Hely, a dim, happy, "normal" boy who loves James Bond and cartoons, treats the mission like a spy game (he's Tom Sawyer to Harriet's Huck) until too late.
Along the way, Tartt tells the parallel story of the Ratliff family (Danny proves to be a pitiable sad sack, terrorized by his elder brother). The connections between the Ratliffs and Harriet's family make a kind of class history of the white South from Jefferson Davis to Lynyrd Skynyrd. If Tartt's tone softens a bit at the end, her unsentimental clarity avoids the feel-good coming-of-age-tale pitfalls that irritate Harriet. "She did not care for children's books in which the children grew up," Tartt writes, "as what 'growing up' entailed (in life as in books) was a swift and inexplicable dwindling of character." No such dwindling here. The Little Friend is a child's story that Harriet herself could love.

Breaking Her Silence
Ten years ago Donna Tartt turned the literary world on its ear with her best seller, 'The Secret History.' Now she's getting ready to do it again. Say hello to 'The Little Friend'
By Malcolm Jones

| | | | |
| --- | --- | --- | --- |
| Oct. 21 issue — I could start with an anecdote, a revealing vignette, say, set in a Japanese teahouse in Manhattan where I met Donna Tartt for an interview (it tickles her that in this teahouse you can get green tea, the beverage at the heart of Japan's ritualistic tea ceremony, in a go cup). | | | |
OR I COULD TALK about the frenzy of chatter filling up the shrinelike Web sites where her fans speculate endlessly about what she's been up to since her acclaimed, best-selling debut novel, "The Secret History," appeared 10 years ago ("My favorite rumor," she says with a giggle, "was that I'd bought an entire island, like Dr. No"). Or I could talk about the reception her new novel, "The Little Friend," received when it was published in the Netherlands last month (most salient fact: it sold 150,000 copies in one week).
It's tempting to just go on telling stories about Tartt, because she's a character—Mississippi bred, Bennington educated, a snappy dresser with an eccentric streak (she won't talk about her private life, won't even say if she's married: "As Mississippi John Hurt put it, 'Ain't nobody's business but my own' "). More important, she became a literary superstar on the basis of a single novel. She published "The Secret History" when she was 28 (the legendary editor and writer Willie Morris told her "I think you're a genius" when he met her at Ole Miss; she was still a teenager). "The Secret History" was the talk of the literary world, with critics competing to pile on superlatives. The Gothic tale of five New England college students involved in two murders, the book sold more than a million copies. But after that, there was not another word from Tartt, no new novel, year after year after year. And so the rumors started afresh. She was blocked. "The Secret History" was really the work of a boyfriend. And on and on.
But now there is a book, so enough already with the rumors. Because what you really want to know is, how good is it? In fact, "The Little Friend" is a terrific story—a much better book than "The Secret History." It's got a main character, a 12-year-old girl named Harriet Cleve Dufresnes, who ranks up there with Huck Finn, Miss Havisham, Quentin Compson and Philip Marlowe, fictional creations who don't seem in the least fictional. I read this novel a month ago, and since then I have gone back over —and over to keep company with Harriet. She is not a particularly nice kid ("Harriet," the book tells us when she is introduced 26 pages into the story, "was neither pretty nor sweet. Harriet was smart"), but she seems as real to me as my own children.
In the book's opening pages, Harriet's 9-year-old brother, Robin, is found dead, hanging from a tree in the Dufresnes yard on Mother's Day. At the time, Harriet is only a baby. Twelve years later she sets out to find his murderer. Her search occupies the rest of the book, and along the way we meet her loony mother, her dotty great-aunts, her magisterial grandmother and a clan of drug-dealing white trash who would scare anyone but Harriet halfway into the next county. The 38-year-old author etches each of these characters with indelible assurance. Any one of them could single-handedly dominate most novels. But Harriet outshines them all.
So the first thing I wanted to know when we met was just how much of Tartt was in Harriet. "Not as much as you might think," she replies. Yes, both Harriet and Tartt grew up in small Mississippi towns in the '70s. Both were loners, voracious readers with few playmates and surrounded by aging relatives. "Harriet is actually more a state of mind, a sort of no-nonsense trait that runs in my mother's side of the family. My great-grandfather used to talk about his own grandmother like that, and she must have been born in the 1820s or 1830s." And frankly, Tartt is much nicer, and a lot funnier, than the grimly determined little girl in this novel. You can't imagine Donna Tartt trying to kill anyone, certainly not with a cobra.
Soaringly, incredulously, gorgeously cruel...

Donna Tartt's much-hyped second novel, The Little Friend, does not disappoint - but don't expect a follow-up to The Secret History

Natasha Walter
Saturday October 26, 2002
The Guardian
The Little Friend
by Donna Tartt
555pp, Bloomsbury, £16.99
Read this review here

Sunday, October 27, 2002
WHO KILLED MY BROTHER?
A little girl promises to solve the mystery in Donna Tartt's second novel

Sunday, October 27, 2002
The Little Friend
By Donna Tartt
KNOPF; 556 PAGES; $26
Read this review here

Blood Relations
'The Little Friend' by Donna Tartt
Reviewed by Dennis Drabelle

Sunday, October 27, 2002; Page BW03
THE LITTLE FRIEND
By Donna Tartt
Knopf. 555 pp. $26
Read this review here
Great expectations

For 10 years we've been waiting for Donna Tartt's second novel, The Little Friend. Was it worth it?

David Hare
Sunday October 27, 2002
The Observer
The Little Friend
by Donna Tartt
Bloomsbury £16.99, pp565
Read this review here

October 17, 2002
In a Mississippi Town, a Little Boy's Murder Spells the Death of a Family
By MICHIKO KAKUTANI
Read this review here

Wednesday 30 October 2002
Light in a Gothic darkness
(Filed: 27/10/2002)
Jane Shilling reviews The Little Friend by Donna Tartt
Incest, insanity and murder
(Filed: 26/10/2002)
John Lanchester reviews The Little Friend by Donna Tartt
Read the reviews by the TELEGRAPH here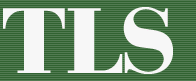 A Mississippi Mowgli
Zachary Leader
11/1/02
Donna Tartt's debt to Stevenson, Conan Doyle, Kipling and Mark Twain
Read this review here
Tartt wins WH Smith prize

John Ezard
Wednesday March 19, 2003
The Guardian


Read this article here

Uma Sinfonia para Orquestra Completa
Por DAN CRYER
Sábado, 22 de Março de 2003
Read this article here

'The Little Friend': Harriet the Spy
By A. O. SCOTT


Read this review here
THE YALE REVIEW OF BOOKS
Vol. 6, N.º 1 - Winter 2003
Southern Discomfort
A murder mystery set in small-town Mississippi
The Little Friend
Donna Tartt
Knopf, 480 pp, $26
reviewed by Sonja Ostrow
Read this review here
This much I know

Donna Tartt, Author, 39, Stockholm

Dee O'Connell
Sunday November 16, 2003
The Observer
Read this article here
Heaven on a hummingbird's wing

Donna Tartt on the abiding power of a childhood memory

Saturday October 2, 2004
The Guardian

Read this article here
EXTRACT

The Little Friend by Donna Tartt

Prologue
Read it here