10-2-2003
Phoebe Louise Adams Gloeckner
Site: http://pgloeckner.ravenblond.com/

An indelible woman-child, in words and pictures
Sunday, December 22, 2002

The Diary of a Teenage Girl
An Account in Words and Pictures
By Phoebe Gloeckner
FROG, LTD.; 281 PAGES; $22.95
Even in the vulgar, in-your-face world of underground cartooning, Phoebe Gloeckner's work has raised hackles. Her first book, "A Child's Life," was both trumpeted as a sensitive portrayal of sexual abuse and dismissed as child pornography. Gloeckner's new book, "The Diary of a Teenage Girl," is bound to evoke equally complex reactions.

Fifteen-year-old Minnie Goetze lives in San Francisco with her single mother and younger sister. It's the 1970s, and all the adults around her are constantly drinking, smoking, doing drugs and having wild sex. Unsupervised and ignored, monkey-see monkey-do Minnie begins a tortured affair with her mother's boyfriend, Monroe. She falls madly in love with him, but he never takes her seriously.

Minnie is a vivid force field who whooshes through the cliches of adult decadence, captivating the reader with her sincerity, hopes, ideals and passion. Near the end of the book, looking back over her affair with Monroe, she writes, "I used to imagine us hugging each other and being warm in his bed and resting my head on his chest and hearing his heart beat. But it just never happened that way."
After a year of hard drugs, rape and near abduction, Minnie still longs for the typical teen romance, centered on getting the right wardrobe and the right boyfriend, but there's no place for such dreams in her world.
Though jam-packed with illustrations and comics, "The Diary of a Teenage Girl" is no graphic novel. Roughly three-quarters of the book is text, and the pictures are used to punctuate and elaborate, and sometimes to puncture the pretensions of the diarist. To illustrate the line "I like Monroe to touch me affectionately," scale is thrown off kilter: We see Minnie giggling gleefully as a grimacing Monroe looms over her, his giant hand grabbing the inside of her grade-school-size thigh.
Formally, this is one of the more inventive books of the year. Gloeckner's wide-reaching intelligence gathers together many sorts of illustration -- witty still life of the sweet-and-sour shrimp Minnie eats in a restaurant, a children's-book sketch of her cat as a Mexican bandito to animate a story Monroe makes up to amuse her, and freeze-frames of intense plot points. Maps of San Francisco and diagrams of apartment layouts underscore the documentary tone, as though evidence were being presented.
A budding cartoonist herself, Minnie tells her story in the medium she aspires to. Actual cartoons by the heroes she's influenced by -- R. Crumb, Diane Noomin, Aline Kominsky -- are reproduced, so the book is also a classic bildungsroman, an account of the growth of the artist and her craft.
Like all diaries, this book teases and disturbs by seeming to be both fiction and memoir. Minnie looks just like her creator, and as if to underscore this, Gloeckner puts a photograph of herself on the cover -- a luminous photo in which, supine, eyes closed, she is as innocent and seductive as the photos Lewis Carroll took of his child subjects. The sharp distinction between author and narrator taught in graduate fiction workshops gets uncomfortably messy.
The "Diary" also calls into question the easy categories of victim and perpetrator. The brilliance of this work is that Gloeckner gives few clues toward its interpretation. Minnie is presented as preternaturally precocious, a booze-guzzling accomplice in her affair with Monroe. When he tries to pull back, she pursues and begs. Just when the reader thinks Minnie is a calculating 15-year-old vamp, Gloeckner underscores Minnie's childishness.
In one cartoon strip, when Minnie and Monroe are going up to his place to drink Asti Spumante and have sex, Minnie decides to run up the stairs to his apartment. In a long shot of Minnie and Monroe crossing the street, Minnie says, "I'm not going up the elevator with you. I'm going to get there 'first'! " Monroe replies, "Oh Christ . . . can't you just calm 'down'?"
In the next six frames we see a exaggeratedly childlike Minnie racing from floor to floor like a pubescent Road Runner, complete with "KLOP KLOP" and "CLICK CLICK" sounds trailing her feet. Though in many illustrations Minnie is drawn with a curvaceous body, in this segment her body looks undeveloped, hidden beneath a jacket. On the fourth floor a woman in a bathrobe that clings to her breasts and hips watches disapprovingly as Minnie runs through the hallway. The contrast between their figures is startling. Monroe steps out of the elevator, and the neighbor begins to flirt with him. Jealous, Minnie slouches around the corner. Her jacket falls open, and her breasts reappear. In this brief sequence we get a sense of the child Minnie really is -- or should be.
Minnie is one of the most believable teenage protagonists ever written, a complicated, contradictory child posing as a woman. Her "Diary" is a page- turner of a very high order and a tour de force of emotional intensity and damage.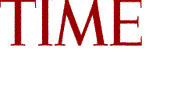 Thursday, Oct. 24, 2002
Portrait of the Artist as a Teenage Girl
TIME.comix on Phoebe Gloeckner's "Diary"
By ANDREW D. ARNOLD
Like the end of the harvest, we come to the last of our month-long survey of recent comix by women cartoonists. Leela Corman's "Subway Series," Debbie Drechsler's "The Summer of Love," Lynda Barry's "One Hundred Demons," and Phoebe Gloeckner's "The Diary of a Teenage Girl" are all semi-autobiographical stories about a young woman's adolescence. We saved the most difficult for last.

Phoebe Gloeckner is one of comix' most challenging artists. The company contracted to print her last book, "A Child's Life," refused to do it. The subsequent printer would only work on it at night with a staff who had read the book and did not object to it. With its raw, uncompromising tales of a young girl's experiences with sex, drugs, and neglect, told in a devastatingly clinical style, "A Child's Life" was a highlight of 1990s graphic literature. Gloeckner has since mostly dedicated herself to creating a single, book-length project. Finally arriving in November, "The Diary of a Teenage Girl" (Frog Ltd.; 300 pp.; $22.95) continues Gloeckner's fascinating but difficult art.

Principle among her discombobulating strategies is the strange, muddy mix of signals about the authenticity of the work. Ostensibly the book is fiction, written by a girl named "Minnie Goetze," the character Gloeckner has used in nearly all her stories.
Though Minnie looks exactly like her creator, Gloeckner has insisted in interviews that she is not Minnie. In spite of this the cover features a photo of the teenaged Gloeckner, noted as "the real Minnie Goetze" in the illustration list.Both this and the subtitle, "an account in words and pictures," rather than "a novel," clearly point towards straight autobiography. The pretense of fiction may give the author some legal room, or allow her to more easily write about painful parts of her history, but I suspect that Gloeckner also likes it just to freak you out.
Set in San Francisco during the intensely self-indulgent late-seventies, "Diary" documents Minnie's first long-term love affair, between the ages of fifteen and sixteen. Unfortunately it happens to be with her mother's boyfriend, Monroe. While much of the book contains typical adolescent interests — writing poetry, wondering at her changing body, obsessing over sex, and speculating about her future — it centers around this secretive, destructive relationship. Trapped between hurting her mother and feeling in love with Monroe, Minnie writes increasing desultory passages. In August she writes, "I wish everyone was as horny as I am ... I love cute guys, I really do appreciate them." By October it has turned to, "Everything is so loveless and mediocre." Yet, like all the best works of art, Gloeckner leaves out any moralizing or characterizing of the relationship. The audience must provide its own.
It gets worse for Minnie. Living in a house geared toward alcoholism and drug use, with a completely non-functioning mother, Minnie spirals rapidly downward, desperately searching for something to fill her emptiness. At first she indulges in meaningless sexual encounters with boys at school. Then, helplessly, you read her thoughts as she falls in love with a downtown lesbian, Tabatha, who introduces Minnie to heroin, and eventually pimps Minnie out to whomever will supply them with drugs. One atrocity follows another in this poor girl's life, where even the suicide prevention operator ends up abusing her. By the end, thankfully, Minnie seems to have resolved her feelings for Monroe, but it hardly makes you feel warm inside.
Luckily, amidst all these depressing encounters, there emerges a portrait of a smart, funny young woman struggling to find herself, written with the unselfconscious, often hyperbolic prose of a typical teenager. "...Ricky Ricky Ricky Wasserman, that exquisitely handsome boy," reads one description. Elsewhere she imagines seeing Monroe in twenty years when he will visit her and talk to her husband and give her "funny secret looks from across the table...and a tear will force its way from eye..." Thanks to Minnie's interest in drawing, "Diary" also has the unusual theme of showing a budding comix artist. Robert Crumb even makes a personal appearance.
Besides the striking material, what sets "Diary" apart from other books about teenage girls is the art. In a typically daring move that will be sure to alienate both strict comix fans and non-comix readers alike, "Diary" is "an account in words and pictures," as the subtitle says. Mostly text, it reads like the diary of an artistically precocious teenager, including copious illustrations and occasionally turning into full-on comix. Some of the art is original to the time, but most of the it has been added by the adult Gloeckner.
Gloeckner makes her living as a medical textbook illustrator, giving her late artwork an exacting eye for detail. Most of the singular illustrations are portraits of the book's characters. The comix sections either explicate events the diary only alludes to, as when Minnie and her best friend meet an older man for sex, or else they imagine scenes Minnie was not privy to, as when her mother confronts Monroe on her suspicions about the relationship with Minnie. Adding a different layer of challenge to the book, the switching from prose to comix feels like jumping between the sauna and the cold bath.
Phoebe Gloeckner's deliberately tough, difficult "Diary of a Teenage Girl," feels totally authentic because it is. As such, it makes such sanitized, safe books about teen's "real" problems, the Judy Blume-type material, seem utterly out of touch. Ironically, thanks to its uncompromisingly explicit details of rape and drug abuse, "Diary" may be completely inappropriate for anyone under 18. But for everyone else, "Diary of a Teenage Girl" reveals a reality that I fear more teenagers than we know have experienced.
"The Diary of a Teenage Girl" will be available in regular bookstores in November.
SPLASH
PHOEBE PACKS THE JOINT!
Special To The SPLASH By "Ace" MacDonald
by Heidi MacDonald
May 15: Phoebe Gloeckner is on the short list of cartoonists whose work can make you profoundly disturbed. Unlike the overt horror of Charles Burns or the surreal wrongness of Jim Woodring, Gloeckner's power comes from her matter-of-factness. Presenting sexual relationships between teenagers and adults in a clinical, non-judgmental way, her work explores areas of human behavior that we try to pretend don't exist.

Gloeckner (pronounced "GLECK-ner") made a rare appearance to an SRO crowd on Tuesday as part of Friends of Lulu-New York's monthly discussion series. She presented a slide show on her work and influences, and read from her upcoming "The Diary of a Teenaged Girl." Due to be published in August, the book continues the adventures of Minnie from the acclaimed "A Child's Life" and will probably be just as controversial. Combining prose, illustrations and traditional comics, the tale follows 15-year-old Minnie and her best friend Kimmie as they explore their growing sexuality in relationships that, depending on where you stand, are either highly inappropriate or supremely creepy — Minnie with her mother's boyfriend, Kimmie with a man she babysits for, who happens to be African-American.

Click to enlarge
Although there's a highly autobiographical element in all of Gloeckner's work, addressing it isn't really her style. At one point she showed a photo of herself as a girl, with only the neutral comment "Here's the cover of the new book." Yet she doesn't try to hide the fact that much of the "Diary" was written by her at age 15. When questioned directly, she said, "Some of it happened to me, but it could be anyone—it could be you." Considering the ambiguous yet compelling nature of her work, the lively Q&A following the reading was hardly surprising, with as many questions raised as answered. While not a polished speaker, Gloeckner covered some fascinating territory, from her problems with censorship, to her early days in Wimmen's Commix, to her newfound notoriety after the New York Times Magazine profiled her.
Gloeckner has often been referred to as a cartoonist's cartoonist, and the turn out for her appearance proved this, as the house was packed with luminaries from the local comics scene, including Jessica Abel, Jason Little, Sabrina Jones and Matt Madden, to name just a few. At one point, Gloeckner presented slides of her influences, ranging from Aline Kominsky-Crumb to Palmer Cox (the Brownies) to Balthus. "Kim Dietch influenced me too," Gloeckner ad-libbed "And he's standing right over there!"
Friends of Lulu-New York holds monthly discussions at Bluestockings, New York's only women's bookstore. Covering material and creators who often fall far outside what comics consider mainstream, they're a thought-provoking addition to New York's comics scene.
INTERVIEW, by Gary Sullivan
Gary Sullivan: When did you begin doing comics? At what point did you become aware of "the underground"?

Phoebe Gloeckner: I started doing comics when I was fifteen years old, although I had been drawing for many years before I finally started putting pictures together to make a story. My parents read "underground" comics and had them around the house, and as a child I was actually more familiar with this type of comic that I was with comics that were more targeted at children. So the term "underground" was sort of meaningless to me, since in my life, there was nothing underground about them. They were the default type of comic, the basic building-block comic, in our household.

GS: In Mind Riot, you mention having studied to become a medical illustrator in part as a safeguard ... your father having lead a "bohemian lifestyle" and self-destructing. Can you talk a little bit about that? What did your father do? What happened to him?

PG: My Dad was a very talented artist. Unfortunately, he really was plagued with heavy drinking and a kind of rebel-boy personality that marginalized him. I identified with him so strongly that I felt if I succumbed to my desire to be an "artist," I'd fail like he did. I say "fail" because he really did want create more and better things than he did, and he clearly fell very short of his potential. Drawing came very easily to him, and he was very good at it, and painting, winning awards when he was quite young, but he got into drugs and drinking and never got out of it.

INCUBUS, by Phoebe Gloeckner, 1991
His parents complicated his efforts at recovery by constantly throwing money at him. They loved him, and hated to see him suffer because of lack of food, clothing, or shelter. He died of congestive heart failure related to his drinking.
GS: Can you talk a little bit about influences? You seem to be involved at least as much in the literary world as you are in the comics world. There doesn't appear to be much confluence between the two worlds, so I'm curious how you hooked up with people like Dodie Bellamy and Kevin Killian, Lori Lubeski, etc. ... and how knowing and working with literary types might have made itself manifest in your cartoon work ...
PG: Well, to tell you the truth, I've always thought of myself as a writer as much as a visual artist—in fact, although I use the term "cartoonist" to describe myself, it doesn't fit too comfortably—particularly now, when I'm working on an illustrated novel. As a matter of fact, all cartoonists are writers.
I love hanging out with "literary types." They tend to be smart and funny. I've known Lori Lubeski since we were in college and very young. She's a great poet and I love just hearing her talk. She once gave me a book, Shy, by Kevin Killian. I liked the book very much so when I met Kevin at a production of one of his plays in San Francisco, I told him so. He invited me to be in his next play, and since then, I've performed many times for him. He's a charming person and many artists and writers are anxious to be in his plays—people like Barbara Guest, Norma Cole, Rex Ray, Andrea Juno, Jonathan Hammer, Cliff Hengst and Scott Hewicker, and Leslie Scalapino. And Lori Lubeski.
GS: I note a stylistic shift from the comics you did in 1989 and those from 1990 ... and I'm wondering if you notice that as well (am I myopic or something?), and if so, was there any conscious change in your approach that you made? Or did you suddenly become at that time more confident? Or differently confident?
PG: There was actually a huge change. I started using a brush rather than a crow-quill for most of my work except for the finest cross-hatching.
GS: What is your process now? Let's take the "Nightmare on Polk Street" from 1994 as an example. I'm assuming, in part based on your interview with Andrea Juno, that this is largely an autobiographical story. How did you reconstruct these scenes? Did you draw from memory? Did you use live models? Photographs? How did you do the interiors?
PG: This is a very complicated question. That particular story was based on my experience, but I really screwed around with time in creating the story. I think any writer does this, in creating a narrative that has a beginning, middle, and end. The events described in the story as happening over a few days or a week actually occurred over a month, or a few months. It's not so important to me that a story is "the truth" in a literal sense, even when I'm writing something that has a basis in my own experience. I'm not creating documentary; I'm after some sort of emotional truth, like any artist, I think.
I draw primarily from memory or imagination. For certain poses or characters, I sometimes refer to old photographs or take new photos ... or sometimes, if I'm sitting in a cafe or somewhere where I can draw a little, I'll steal a face, or try to capture a gesture or a pose that I'll use later on. The interiors ... are composites of memory and imagination, or reference to something right in front of me—there's no real process that I can re-create for you here ... I generally just get what I need from my memory and my surroundings.
If it's a very specific, recognizable place, like a certain bar in Prague or a landmark in San Francisco, I'll take a picture or look on the web or in the encyclopedia.
GS: More about process: Do you begin with pencil? If so, how elaborately do you pencil in things prior to inking? Are your originals fairly clean, or filled with white-out, pasted-on panels & picture-portions, etc.?
PG: Yes, I begin with graphite pencil. How elaborate my sketches are depends on how confident I am on a particular day. My originals, for the most part, are pretty clean.
GS: Suddenly, in 1998, you had what seems a tremendous burst of activity. What lead to that? Had Grossinger contacted you about doing something for North Atlantic/Frog, Ltd. prior to that?
PG: Well, Grossinger asked me to do a collection, and I wasn't happy with much of the work I already had, so I decided to do a lot of new work for the book. More than half of the book is new work or work not previously published. Also, around the same time, Steve Lafler and Steve Beaupre asked me to do stories for several issues of Buzzard, and I was happy to put that work in the book too.
I think I needed someone to show interest in my work in order to work up motivation at that time. That's not always true, but it was over the last few years.
GS: You had also gone back to a couple of older pieces ... are there other pieces you have not quite finished from the past that you may be going back to?
PG: Yes.
GS: What are you working on now?
PG: An illustrated novel called, The Diary of a Teen-age Girl. It's not a comic book. It's due out next April (2000).
GS: Any designs on doing a comic book series, like Dirty Plotte or something?
PG: Yes. This is something I'd like to do after the novel.
GS: What sorts of things are you likely to explore when you begin doing a periodical comic book? Anything you haven't yet dealt with that you'd like to? Or are there any modes possible in the serialized comic book format you're eager to explore/exploit?
PG: I want to do long stories about people who don't seem to be much like me.
GS: I noted on your website, reading through the review snippets of A Child's Life, that Crumb's Introduction seemed to have made at least one reviewer, Athena Douris, fairly upset. She writes: "The book's one pitfall is the truly disgusting introduction by cartoonist bigwig Robert Crumb, in which he confesses to wanting to molest Gloeckner when she was young. (He did in fact know her then.) Perhaps the intro was tongue-in-cheek, but it made me want to put finger-down-throat." What is your response to reactions like this? How did you feel yourself about the Introduction?
PG: I like the Introduction. Many people have said they are disturbed by it, but I think they are more disturbed by R. Crumb acting like R. Crumb than by what it says about me.
GS: In "A Shoulder to Cry On" you depict Minnie (who I'm seeing is a fictionalized version of yourself) as being visited by a number of even smaller girls, all of whom relate to her their various problems and difficulties in life ("My big brother got arrested then my parents started fighting and my daddy hit me bad and he left and my mom got real sad and no one ever cared about me again. And my friend here never got enough food to eat and she's gonna die." Minnie attempts to take care of these children, until she's interrupted by her stepfather ... Where did the impulse to add these other problem-beset fictional children into the tale? Is there some childhood equivalent to this (real or emotional) you are exploring here?
PG: I was actually inspired to include these little doll-children after watching my daughter play with her stuffed animals. Children project much of what they are feeling on to such objects when they play, and it seemed like a good vehicle to explore the emotional state of the little girl in the story who otherwise often seems like a brat. They also represent, in general, the problems in the world, and all the unfairness and sadness which I feel helpless to do much about but I wish I could. I do wish I could save those little girls.
GS: I noticed on your website a link to books by Iceberg Slim. I think I know maybe one person who's ever heard of him! How did you get interested in his writing?
PG: My mother had his books at home when I was growing up. One of his books is called Pimp. The title attracted me. His work is very engaging and colorful. And moving. A few years ago, I wanted to re-read some of those books, so I went to the library. There were many copies of each title, but all of them had been checked out. I asked at the reference desk when I might expect to be able to borrow one, and the librarian told me that Iceberg Slim is one of the most popular authors in the prison system, and that the books travel around on the prison bookmobiles, and thus, they're hard to get.
GS: Another website link question: "The Prisoner." (!) My stepfather forced my sister & me to watch this when we were young and I still have occasional nightmares involving the white ball or balloon or whatever it was that would come get you. What's your own fascination with "The Prisoner" about?
PG: Oddly enough, my Dad forced me to watch it too, but it never gave me nightmares. It seems to me to be an allegory of the human mind; one can never get away from oneself, one can never get a perspective on oneself that is not frustratingly subjective. We're trapped inside our own heads, and sometimes the world seems vast and without boundaries, and other times it can involute and become stiflingly small. You know, we are both Patrick McGoohan and the Village. The ball can be anything ... guilt, fear ... it's a simple idea which has great power, I think.

Diary of a child and other stories
Click to enlarge

I started working in the medium of "comics" at a young age, in my teens. I made full-page or longer stories, not strips or panels. I had no intention of showing others my work. My comics were an extension of my diary, except that they gave me the opportunity to script scenes for the characters in my own life, as though they were actors I could direct. In this way, I had control and could make sense of, or at least impose order upon things in my life which I was not in a position to change.

It's a very portable medium, and a cheap one. I used to carry my boards and pencils and ink around in my back-pack, so I could work on my stories whenever I wanted. Ink, pencils, and paper/illustration board are relatively inexpensive, and comics are pretty easy to hide from parents, and that was also an important characteristic of the medium for me. Even now, I'd say the compact size of the working surface and the portability of the materials is significant; I can go and draw in a cafe or other public place. And I can also hide the work from my children.
I'm not as wedded to the medium as I think some cartoonists are; I'm not a purist. Right now, I'm working on an illustrated novel, not a comic, but a book of prose in which the illustrations play the role of giving a different point of view to the narrative, which is written in a very subjective journal format.
Phoebe Gloeckner currently lives in Oakland California. She has authored A Child's Life and Other Stories. And coming in July 2000 she will be putting out a new book called The Diary Of A Teenage Girl.
AUG 05, 2001
Phoebe Gloeckner Is Creating Stories About the Dark Side of Growing Up Female
By PEGGY ORENSTEIN
| | | | |
| --- | --- | --- | --- |
| Bob's diner on Polk Street is just two blocks up from where tourists catch the cable car for a joy ride to downtown San Francisco and just beyond where the hustlers and junkies stroll. Plastic grapes festoon the walls above cracked gray vinyl booths. The chow is strictly short order. In the center of the restaurant, her tweed coat slipping onto the speckled linoleum, a 40-year-old woman sketches in a notebook. When she looks up, time bends. Phoebe Gloeckner has expectant hazel eyes and brown hair shot through with red highlights. She wears round antique spectacles over a small Band-Aid where her 2-year-old accidentally jammed them into the bridge of her nose. She may be an established medical illustrator and mother of two married to a chemistry professor, but she also, quite startlingly, has the face of her 15-year-old alter ego, Minnie, the subject of Gloeckner's semiautobiographical cartoons. Minnie, who was booted from some of the finest Bay Area private schools. Minnie, who was sexually involved with her mother's boyfriend. Minnie, whose best friend dosed her with Quaaludes then traded Minnie's body for more drugs. In fact, if you set the Way Back machine to a quarter-century ago, you could find the teenage Phoebe sitting in this very spot, scribbling in her diary, bearing witness to her life. Bob's was her refuge; safely above the street scene's DMZ, she wasn't likely to run into anyone here who would question what she was writing or why. | | | |
Now, in 2001, Gloeckner is only visiting her former stomping grounds. She lives on Long Island these days, where she is finishing "Diary of a Teenage Girl," a hybrid between a conventional and graphic novel based on the very journals she penned in this diner. The book mines the same territory as "A Child's Life and Other Stories," Gloeckner's first book, a story collection in cartoon form that R. Crumb says includes "one of the comic book masterpieces of all time." Like Crumb's, Gloeckner's work is challenging stuff, graphic in every sense of the word. But while the images are similarly explicit -- and have raised comparable charges of obscenity -- the context could not be more different. The Minnie stories describe an adolescence that is at once traumatic and picaresque. They explore the power a girl feels in her emerging sexuality as well as the damage inflicted by those who prey upon it. In the process, they raise unsettling questions about vulnerability, desire and the nature of a young woman's victimization. "Phoebe looks square in the face of extremely disturbing subject matter," says Kim Thompson, co-publisher of Fantagraphics Books, the largest publisher of alternative comics. "But she has this illustrative style that's so beautiful. It's like going to a movie that looks like Merchant-Ivory but turns out to have a Charles Bukowski story."
Confessional comics are an intriguing, surprisingly supple medium in which to tell young women's stories. Gloeckner is arguably the brightest light among a small cadre of semiautobiographical cartoonists -- including Debbie Drechsler and Julie Doucet -- who are creating some of the edgiest work about young women's lives in any medium. The narratives are often presented as diaries, that quintessential literary form of female adolescence. (There is virtually no tradition of diarists among teenage boys.) Perversely, even their marginalization -- as cartoonists, as literary cartoonists, as female literary cartoonists -- works in these artists' favor. Free from the pressures of the marketplace, they can explore taboo aspects of girls' lives with the illusion of safety; since their work is usually hidden behind racks of ''X-Men'' in shops that smell like a sweat sock, few people are likely to stumble across it. ''They're like what independent films were before they stopped really being independent,'' says Drechsler, whose collection ''Summer of Love'' will be released this month. ''You have total freedom. Nobody cares what you're doing because nobody's going to make money off of it.''
That's how it has been for Gloeckner for years. Some call her a ''cartoonist's cartoonist,'' a backhanded compliment that both acknowledges her exacting skill as an artist and the fact that, even for comics, her work has not sold especially well. ''Phoebe is one of the most accomplished artists in terms of mastery of the medium,'' says Bill Griffith, the creator of Zippy the Pinhead. Griffith was among the first to publish Gloeckner's work, when she was in her late teens. ''Her drawing conveys a lot of the underlying feeling of what's going on in the same way a movie can have a shot without dialogue that's a major turning point or a major insight into a character. It's a delicate balancing act. The pictures have to propel the story without overtaking it. That balance -- it's almost a tension -- occurs when a cartoonist is equally good as a writer and artist, and it's very rare.''
Richard Grossinger, publisher of North Atlantic Books/Frog Ltd., which put out ''A Child's Life,'' says: ''In a perfect world, she would have as large an audience as R. Crumb or Art Spiegelman. She's that good. But we haven't been successful in letting that world know about it.''
''Diary of a Teenage Girl,'' which will be published next spring, could change that. Inspired by, among other things, the illustrated novels of the Victorian period, it takes the form a step further. Instead of a fully illustrated graphic novel, like Spiegelman's ''Maus'' or Daniel Clowes's ''Ghost World,'' Gloeckner's book is largely text that periodically bursts into comics the way a musical bursts into song: with no warning whatsoever, as if it's normal. Because its raunchier themes are explored through prose rather than through images, ''Diary'' has a better shot at being picked up by conventional bookstores than ''A Child's Life'' did. Gloeckner is the first to admit that's an exciting opportunity. She's also the first to question whether it's one she wants.
In conversation about her work, Phoebe Gloeckner shifts arbitrarily between referring to ''Minnie'' and ''me.'' ''I was so needy,'' she remembers of herself as a teenager, followed immediately by, ''In that sense, there was nothing particularly remarkable about Minnie.'' Because of the permeable boundary between fact and fiction in Gloeckner's life, I find myself, at times, picking peculiar arguments with her. ''One of the things that interests me about Minnie,'' I say, ''is that she is very pretty. We talk a lot about the damage done to girls by unrealistic standards of beauty but not about the vulnerability that comes when you actually meet them.''
Gloeckner replies: ''I don't think Minnie was beautiful. I honestly don't.''
''Well,'' I say, ''I think she probably was. She turns heads wherever she goes.'' We both laugh awkwardly at the perversity of speaking in the third person.
Gloeckner considers this for a moment. ''I always hoped people would think I was pretty, but I always felt painfully ugly,'' she says slowly. ''Painfully. Whether that was the reality or not. I know a lot of girls feel that way. I could not deal with my appearance or my sexuality. I just wanted someone to see who I was for real and love me for it. So I would talk to anybody, go anyplace with anybody in the hope that they would see me and help me.'' She shakes her head. ''And I can't even say how I meant that.''
Gloeckner is the daughter of a librarian from a blue-collar family (her mother) and an unemployed artist from a blue-nosed one (her dad). They divorced when she was 4. Eight years later, her mother remarried and moved the family from Philadelphia to San Francisco. The early Minnie stories portray a stepfather who was arbitrarily cruel and who leered at Minnie and dropped sexual innuendos. In real life, the marriage quickly deteriorated, and to shield her from the tension, Phoebe was shipped off to an elite boarding school. By the time she returned home at 15, her mother was dating again.
There is an image that Gloeckner returns to in her work that acts as a kind of pivot point, a defining moment both in her own life and her character's. She drew it in one of her first comics at 16. It appears again, in writing this time, in ''Diary of a Teenage Girl.'' It is not one of the more lurid images in her repertoire, but it may be the most chilling: it shows one of her mother's boyfriends, someone Minnie trusted and admired, running a casual finger across her bare midriff. It is his first tentative crossing of a line, quite literally sending out a feeler to gauge the girl's vulnerability. ''When he first made those advances, my initial thought was, 'This is not right,''' she says, ''but then I thought, 'Maybe it is and I don't know.' Minnie had been bombarded with adults who had no boundaries and were overtly sexual with children. You get used to that, and at a certain point you think of yourself and value yourself solely as a sexual being.''
Whatever tenuous stability Minnie had felt at home crumbled as that initial touch turned into an affair. In ''Minnie's 3rd Love, or Nightmare on Polk Street,'' a story in ''A Child's Life,'' Gloeckner's alter ego is seen on her knees in the laundry room of her apartment building. Next to her is a ''Hello Kitty'' diary. Minnie looks tearfully up at her lover-surrogate father, on whom she is about to perform oral sex, begging him to tell her he loves her. In her right hand, she clutches a bottle whose label reads, ''The kind of good cheap California wine that makes girls cry and [perform oral sex on] jerks.'' To escape both her shame and her obsession with her mother's boyfriend, Minnie runs away to Polk Street with another girl, a teenage junkie with whom she falls in love. She takes whatever drugs come her way, then is pimped by the girlfriend for more. ''I was in a lot of pain, so I would do anything,'' Gloeckner says about her own life at that time. ''If someone said, 'Shoot up this' or 'Take this pill,' I'd do it. I guess I didn't really care.''
Though Frog Ltd. was eager to publish ''A Child's Life,'' its printers balked. One refused outright, the other agreed, but backed off after staff members objected to the graphic imagery in ''Minnie's 3rd Love.'' Eventually, the second company did print the book after work hours. Gloeckner had caused controversy before: in 1995, British customs officials seized an anthology of comics that included an earlier version of the same story, claiming the laundry-room panel was child pornography. ''There's resistance to something that's drawn that wouldn't exist if it were written,'' says Frog's Richard Grossinger. ''If you're talking about child sexual abuse, 'Bastard Out of Carolina' is in many ways harsher than Phoebe's work. If you drew that, you'd be marginalized.''
A British judge eventually ruled in favor of the book's distributor, but last year, when ''A Child's Life'' was confiscated at the French border, there was no such reversal: the book never was allowed into the country (although, interestingly, R. Crumb's comics depicting his sometimes violent sexual fantasies are readily available). ''Some people think what I draw is pornography,'' Gloeckner says. ''But there are children who experience this, who have this penis in front of their faces. They see it, so why can't I show it to make the impact clear?''
It's a question she hasn't fully answered herself. Gloeckner describes her creative process as a wrestling match between the compulsive demands of her own vision and a fear of those who might label it ''dirty.'' There's the voice of her publisher, who has -- no pressure -- mentioned that without the images of erect penises, her books would be easier to market. There's the voice of her mother, who has ''not been pleased'' with the Minnie stories. There's the voice of herself as a mother, fretful over what her daughters will think when they are old enough to see her work. There's the voice of her own shame. ''I'm constantly fighting with it,'' she says, ''But if I censor myself, it makes me feel sick. Actually physically ill.''
Ultimately, Gloeckner says, she has no choice but rigorous honesty, including this: Gloeckner doesn't flinch from the blurry lines between experimentation and exploitation. A panel in ''A Child's Life'' shows Minnie reading ''Lolita.'' In ''Diary,'' Minnie describes her excitement at provoking desire in adult men in a bar (as well as her revulsion when they respond). She confides the thrill of picking up strangers in Golden Gate Park. And she admits to actively participating in the affair with her mother's boyfriend after he made the first move. Even at her most debased, Minnie sometimes seems to be having fun. As her fellow cartoonist Clowes says: ''Phoebe doesn't paint herself as either a hero or as a victim or say that this guy is evil and this guy is good. She's just there in the world as she should be, and you have to interpret the events she depicts.'' Minnie's complicity doesn't change the fact of her abuse, but it does provide insight into its dynamics. It's a daring subtheme, and it is part of what makes Gloeckner's work ring true, what makes it transcend the genre of most child-abuse memoirs.
In a way, the European border patrol was onto something -- Gloeckner's cartoons may be devastating, but they can be arousing as well, because that, too, is part of Minnie's experience. The most explicit images threaten to implicate the reader, transforming a sympathetic eye into a voyeuristic one. That quality may be what offends censors and raises red flags among the bookstore buyers who won't carry her work. ''Maybe it is titillating,'' Gloeckner admits. ''It can be titillating for the child in a way. But it's also confusing, destructive and horrifying and can be rape and everything else. So to draw things as either black or white is a lie. Because that titillation is in you. I'm not saying it's good, but it's there.''
Even so, Gloeckner remains ambivalent, veering in our conversations between self-righteousness and embarrassment, between dreaming of a larger audience and hoping no one she knows will ever see her books. When asked what her suburban neighbors think of her comics, she laughs. ''I just tell them I'm a medical illustrator,'' Gloeckner says. ''I don't think they would let their children play with my children if they knew what I drew.''
Of course, she's telling this to a reporter from The New York Times, which has a substantial circulation on Long Island. Chances are she's about to be outed. ''I know, I know,'' she groans. ''But I haven't lived there that long and I don't know anyone really well. . . . '' She trails off for a moment, snared in her own loopy logic. ''Well, I don't know how many people will recognize my name,'' she concludes, weakly. ''So I think it's not going to be that bad.''
There was no great epiphany, no moment of being scared straight, no hitting bottom, despite how low she sank. Hers was an incremental awakening. At 17, Gloeckner was still prowling Polk Street, shoplifting on the side. She remembers thinking that in another year, if she were caught, she could be jailed, and that scared her. Then there was her grandmother, a doctor back in Philadelphia, whom Gloeckner admired and wanted to emulate. Instead, she seemed to be taking after her father, who had become irretrievably lost in drug and alcohol addiction. And Gloeckner knew she had a gift; even at her lowest ebb, she drew comics on paper bags or in her diary. ''They weren't very good, but they sustained me,'' she says. ''I felt good about that part of myself -- and only that part of myself -- but it was something I could feel good about. It made me feel there was some hope that I could do something if I tried.''
She managed to squeak through what she describes as a ''school for incorrigibles'' and did well enough on her SAT's to enroll at San Francisco State. ''I don't know exactly how I made that leap back to normal life,'' she says. ''I wish I did. I suppose that even though I got kicked out of all those private schools, they had given me a sense that there was something else to strive for. Other kids I knew didn't have that.''
Eventually, Gloeckner studied art and medicine, earning a master's in medical illustration. It's a career that suits an artist as meticulous as she. (''It's really hard for me not to fill up every space with crosshatching,'' she jokes.) But more than that, it's the perfect day job for a person compelled to make the hidden visible, then present it for public display. ''I was always aware that the interior was as much a part of my body as the exterior,'' she says. ''I've always done things like try to imagine what it looks like inside when I'm swallowing. Or what it looks like inside when you have sex. So I wanted to understand the interior better. I guess interior life in general.''
There is a triptych of Minnie in ''a child's Life.'' In the first drawing, she is eating candy dots, those bits of colored sugar peeled from strips of paper, and looking up at a chevron of migrating birds. In the next, which faces it, she holds a Tootsie Pop. Both are archetypal images of childhood. But turn the page and ''Little Minnie'' is about to kiss a grown woman, her mouth wet and open, her eyes glazed in anticipation. Is Minnie a child or an adult? Innocent or carnal? ''That adult woman is me,'' Gloeckner says. ''I was having a hard time doing the book. I was really nervous about it. So I thought: 'How do I feel about this little girl? Well, I like her, and I want to tell this story for her sake. And I just have to look at it that way and not worry about what people will say.' So that picture is supposed to be me as an adult kissing Minnie. In a sense, it's myself kissing myself. And there is something sexual about it because we're blending in my brain. So I could see that people would interpret it differently.'' She shrugs. ''But that's O.K.''
It may be that you have to be 40 before you can reconcile with 14, before you can reach back in time and offer a consoling embrace. Gloeckner imagines teenage girls would be the natural audience for her work if it were more readily available in conventional bookstores. But for the most part, it doesn't cross their paths. Even so, the dedication of ''Diary of a Teenage Girl'' reads, ''For the girls after they've grown.''
''Although I was exposed to all those things when I was a kid, I don't think everyone should be, even through a book,'' she says. ''So the dedication is hopeful in that sense. It is for girls, but let them stay as ignorant as they can be of these things until they're stronger or know more. Unless, of course, they're forced to grow up too soon.''
Peggy Orenstein is a contributing writer for the magazine and author of ''Flux: Women on Sex, Work, Love, Kids and Life in a Half-Changed World.''
The Nerve interview PHOEBE GLOECKNER
by Michael Martins
Fifteen-year-old Minnie Goetze is dealing with the usual teenage bullshit: navigating her first crush, experimenting with drugs, becoming sexually involved with her mother's boyfriend and falling in love with a girl who pimps her for heroin.
And really, who hasn't? But even if you've grown tired of coming-of-age tales that involve group sex and IV-drug-related skin reactions, Minnie is the most interesting adolescent you're likely to encounter in any media anytime soon. She's the protagonist of The Diary of a Teenage Girl, an innovative novel-comic hybrid by author/illustrator Phoebe Gloeckner. She's also, to a certain extent, Gloeckner's alter ego.
Some important things to know about Gloeckner and her work:
- Like Minnie, Gloeckner grew up in San Francisco in the '70s, was artistically talented but academically unmotivated, was expelled from several private schools but received encouragement about her drawing from R. Crumb, who was one of her mother's friends.
- Several other events in Diary parallel Gloeckner's real life, but she refuses to call the book autobiography (she prefers the term "totally fictional").
- Gloeckner's previous book, A Girl's Life, told Minnie's story entirely in images, many of them sexually explicit. (Of particular note was a panel which showed Minnie sucking off her mother's boyfriend while clutching a bottle of cheap wine labeled "Cheap California Wine That Makes Girls Perform Oral Sex on Jerks.") The book was seized at the borders of Britain and France and deemed child pornography.
- Diary is mostly text punctuated by subtler illustrations, but it's no less frank. (Consider one diary entry Minnie writes while thinking about Monroe, her mother's boyfriend: I need sex. I really want to get laid right now — in fact, any time — the desire is insatiable. I don't know if I've made that clear — I really like getting fucked.)

What's amazing about the book isn't its Judy Blume-on-PCP explictness — although you have to admire it — but how Gloeckner, through Minnie, manages to transcend time period, setting and gender and reveal some universal truths. Minnie's choices may be extreme, but they're never alien. She lives in a world of romantic naivete and jaded self-destructiveness; it's a place we've all been and continue to fall back into, long after we're supposed to know the rules of the game.
In this interview, Gloeckner — who holds a master's degree in medical illustration and whose other work includes illustrations for The Research Guide to Bodily Fluids — talks about sexual hypocrisy, the literary inspiration of a certain Dr. Ira Lunan Ferguson and why the movie version of Diary could never be made. — Michael Martin


In creating this book, did you adapt your actual teenage diaries?
The basis for the book was the diaries I wrote a long time ago, when I was a teenager. In making the book, of course I used the diaries, but if you read them all, they wouldn't make any sense. There are a million characters you've never heard of, and everything's out of order. I incorporated much of it, word for word, but I had to write more into it to create a story.
Why don't you call the book an autobiography?
I have a problem with knowing what truth is. I never call my stuff autobiographical, because I think "autobiographical" implies that something is true. But to me, all that term implies is that it has the point of view of the author. I don't think there really is any such thing as truth. It's all our own interpretation. Memory changes; you create your own mythology, because things are reduced to symbols over time.

So even if many of the things that happen to Minnie happened to you, just because your description of events may not reflect the way the other characters remember them, it's not autobiography?
No, I guess . . . it seems more complex to me than that. I mean, think of anything you recall. You have a point of view; you're standing in a certain spot. You can hear everything, but you don't remember everything — you remember what's important to you in the conversation. So your point of view is really rather limited. You're not noticing everything else around you.
It always seems to people that I'm avoiding saying, "It's autobiographical," but I really do believe that human beings make stories and make themselves. If I told you the same story twelve years ago, I could have emphasized something different. The importance changes, the meaning of things shifts over time. Also, I think all art is autobiographical. Every endeavor is full of impressions of ourselves.

Did you start drawing as therapy?
No, I think every kid draws. Usually, you start drawing before you write. I just really liked comics.
The comic that really inspired me to do comics was the first Twisted Sisters. It was just a little seventy-five-cent comic book from the '70s, done by two cartoonists, Diane Newman and Aline Kaminsky. It had just two stories in it, and one of them was about the life of a teenage girl. When I read that, I related to it. I was already writing these diaries, but then I thought, "Well, maybe I should try to draw stories." I always drew; that was one of the things I could do. I didn't have any notion of what therapy was. When you're a kid, it means nothing to you.

So you weren't doing it as an outlet?
Well, yeah. But it was in the same way that little kids play superheroes. They wish they could fly in the air and have big muscles. That doesn't sound like an expression of emotion, but it is. I didn't say, "I'm going to do this as an outlet;" I was just trying to draw well.
Do teenage girls write to you?
There have been a few, and I really wish there were more. When I was writing the book, I kept holding in my heart a vision of a teenage girl who would read it. But I keep reading this in reviews: "Oh, it would be great if teenagers could read this book, but in this society at this time, it's never going to happen." So, unfortunately, it's another case of "a teenager can experience this, but they can't read about it."

Do you consider Minnie a victim of sexual abuse? At the time of her affair with her mother's boyfriend, she's fifteen and he's thirty-five, but at the same time, Minnie makes a very conscious, aggressive — you might even say empowered — decision to sleep with him.
Yes, she is, at the time. The only thing missing from that equation is the fact that it's not really an informed choice. She's very insecure. I think Minnie really believes that if she doesn't sleep with him, no one will ever sleep with her. She really feels like, "Wow, what a stroke of luck. I feel ugly and weird, this could be my only chance." So she's making the choice to do this, but her thinking is off. It's not empowered.
On the other hand, I'm not really saying outright that it's child abuse, because I don't think that that was his intent. Monroe isn't a very conscious individual himself.
What was your reaction to your work being labeled child pornography?
I got really, really mad. I just felt like it was so unfair. I don't know — any better than anyone else — how to define pornography. Is pornography good or bad, or whatever — who knows? It's kind of unclear. I guess you have to consider intent: "pornography" seems to imply some intent to sexually excite.

But some of your work is arousing.
There is that element in my work. I do have pictures of people getting blowjobs. I think it's fine if a normal human being sees a picture like that and gets aroused. We're just hardwired to do that.
I'm aware of that effect, but that's not my full intent. I'm just showing something that happened.
I think in those cases [of the British and the French], people looked at it without reading it, so they didn't see it in context. It was kind of this knee-jerk reaction, like, "Oh my God, I can't look at this. This is really bad and criminal." But generally, if people read it, they seem to understand that there's something more there besides the pictures.

Your work depicts an actual experience as opposed to a sexual fantasy, which legitimizes it somehow?
I guess so, yeah. But suppose what I had drawn had nothing to do with my life, that I just wanted to draw this same story? Then it would become a fantasy, in the sense that fantasies are made up. But would that make it pornographic? I don't think so.

Did you tone down the sexual content of the illustrations in Diary to avoid controversy?
No. My reason for not making the pictures so explicit was that there seemed to be a lot of that in the text. And I wanted to counterbalance that.
I was thinking: suppose I decided to make a film of this story. My instinct would be, "Well, it can have sex in it, and it can be pornographic" — I mean, what other people call pornographic. You could show these things, because sex is a part of this experience of this girl, and she's kind of obsessed with it. It only makes sense to show that. I could see it being a very real story with real sex in it. I guess it's a film that would never be made. Which makes me want to make it more.

The most invalid criticism you've heard about the book?
I could say the most exciting piece of criticism I got, which was also invalid, was written by Mike Patton, who is one of my favorite musicians. He wrote a little review for Jane magazine. He really liked the book — he gave it five stars — but everything he said was wrong. The review says at the end, "Minnie awakens more or less on her feet as a lesbian and an outright man-hater." [laughs] I don't know if he's serious or not, but that's not exactly what happens.

Which authors inspire you?
There are authors that wrote about their lives when they were young, like — I really liked Violet Leduc, who wrote La Batarde, which I think is out of print. It really is too bad, because it's such a great book. I really like Simone de Beauvoir's fiction, not because of the way she puts words together but because it's just so depressing. Then I also collect books by this black psychologist who wrote about a hundred books about his life, and they're all self-published. He just died about five years ago. Nobody knows who he is, except me.

Who was he?
His name was Dr. Ira Lunan Ferguson. And his books were titled, like, I Dug Graves at Night to Attend College by Day: The Story of a West Indian Negro and Fantastic Experiences of a Half-Blind and his Interracial Marriage.

How did you find them?
I happened to meet him once. I was walking down the street, and he just had this storefront psychologist's office. It was ten o'clock at night, and there was this card on the door that said, "Please knock, come in." So I went in there and talked to him for a long time. The interesting thing is that he was so prolific, but he tells the same story again and again. Which is fascinating, because it's always different.
And this, to me, proves what I was saying before. The truth always changes, and in the end there almost is no truth. The truth is reduced to a feeling, which is either genuine or it's not.

I want to ask you about the depiction of men and boys in the book: they all seem to be jerks who dick Minnie over.
Hmmm. I want to think about this, because there's a lot to say, and I want to get it right. I think Minnie had very little experience with men or boys, and so every experience she had was a new one. She's afraid of and fascinated by them. I also think that men make a lot of assumptions about women a lot of the time. About their sexuality, or lack of sexuality. And I think Minnie doesn't really realize that. I think she kind of believes that men and women are equal.
I mean "equal" in a kind of abject way, like "all men are created equal." In the '70s, a girl might grow up feeling that, after all this brouhaha about women's liberation, that everything's changed, that she's living in a time when men and women are equal. But I think men didn't believe that.
You know, I think there's kind of an in-your-heart assumption that a female writer is a "female writer" and not really a writer.
In cartoons and comics, female cartoonists are kind of segregated. There are anthologies of female cartoonists; there are histories written about female cartoonists. There are no histories written about men cartoonists. There's a big show now, called "Great Women Cartoonists." And it's bullshit! It drives me crazy! I wish it was kind of sex-blind when it comes to someone's work. But it's not. It's always like you feel like a token. But I'm totally getting off on a tangent, aren't I?

That's fine.
I guess what I wanted to illustrate was the fact that Minnie made certain assumptions about men in total ignorance. She made assumptions about what life was, and kind of acted on them, as I think most people do.
I don't know. All the men do seem really shitty. But take Monroe, for example. I don't think he's entirely shitty. He just doesn't reflect on himself, which makes him, if not stupid, kind of a typical person. A lot of people are like that. He doesn't question his motivations, and he doesn't expect his pain. He doesn't know who he is, and he doesn't want to wonder about it.

Do you think teenage girls are misrepresented in the media, and did you attempt to correct any of those misrepresentations?
The word "attempt" implies intention, like I set out to "set things straight." And I didn't. But there aren't very many depictions of teenage girls that I feel are accurate and ring true. I wanted to make mine as true as possible. I think there are plenty of books about teenage girls that are just filled with false notes and cut corners, and they really sound hollow. And they can be really popular, too. Do you know that book Go Ask Alice? I read it, and it's okay. A lot of people really liked it. I think I even liked it. But it's hollow. You have no sense of who Alice was. All you know is what she did. If you read that, and then read a whole bunch of these other books like that — you end up feeling like teenage girls are really nothing. They do things, and people react to them, but they aren't anybody.

The New York Times profile of you pointed out that teenage boys generally don't keep diaries. Why do you think teenage girls have a tendency to record their lives and boys don't?
Well, the experience of being girl — you're so full of emotion. And it just seems like it's just pouring out of you, and the impulse is to express it. And if no one's going to listen to you, or if you're too embarrassed to tell anyone else, you write it down. I think that men feel as much, but oftentimes don't recognize it. They almost don't want to admit it, and writing something down forces a realization of that. Boys are supposed to be outwardly directed: anything he's writing has got to be about someone else, something else. And girls aren't encouraged to be that way. What about you, do you keep a journal?

No.
Not even a livejournal?

Not even a blog.
Not even a blog. But aren't those diaries?

I think you're right.
I read them all the time. So it may be that technology is changing things.

Do you keep a diary now?
Yeah. There have been times when I haven't touched it in four months, and then I go back to it and write four times a day. So it's inconsistent. I'm not the most disciplined person in terms of writing on schedule or anything.

Did your mother really know R. Crumb?
Well, of course the book is totally fictional, but she did. And I knew him then too.

Do you consider him an influence on your style?
Not so much on my style, but on making me feel like I could draw. And making me feel that comics were something good to aspire to. Not because he said that, but just because I knew him and admired him and saw that he was so good.

How does your mother feel about the book?
Um, I don't know. You want her phone number?

[laughs]
I'm serious.

You don't talk about it with her?
I think she's proud of me because I'm her child and I've done something, so she can feel like, "Okay, she's my child and she's completed a project." But when she talks about it, her comments are always very sarcastic and biting, and they border on being mean. So I think she's incredibly conflicted. But she doesn't really invite conversations on it.

Did you ever worry that people might read your work and then assume they know everything about you, every sexual secret?
No. I don't know why. I guess it's because even if the character is based on my personal experience, I almost become schizophrenic: it's not me. It's almost like something outside of myself. And well outside of myself.
And I also know — it's not even a belief, I know in my heart — that any experience I have has been experienced by other people a million times over. So anything that I'm exposing about myself — well, I think it's good. Because maybe people can see themselves more clearly. I guess it's kind of embarrassing, I suppose, but I don't feel embarrassed. Should I?

15-3-2003
Not your mother's comic book
In her brilliant new novel "Diary of a Teenage Girl," Phoebe Gloeckner's heroine (and alter ego) falls in love with a lesbian junkie, shoots speed and has an affair with her mother's boyfriend.
By Whitney Joiner
Read this article here
EXCERPT

The Diary of a Teenage Girl

by Phoebe Gloeckner
March 14
Monroe Rutherford is the handsomest man in the world. He is blond and blue-eyed and very tall and strong and he has two big strong muscular thighs and a big hairy chest. He's here all the time, for dinner, or just to hang out. He says we feel like real family to him.
As for myself, well, I am not particularly attractive at all. I suppose it was my youth, or maybe it has something to do with my mother. He's fucked me three times now and I feel as if I'm being taken advantage of because I know he only loves her . . .
But whatever the nature of his attraction, I know it has nothing to do with who I really am. I'm not exactly in love with him either, you know. I just wish he hadn't all of a sudden decided to feel guilty about what we were doing without thinking about how unguilty I feel about the whole thing. I was just beginning to really like the feeling and now I'm so fucking randy . . . I don't know where to direct all my sexual energies.
On Saturday, I went to Golden Gate Park, to the aquarium, and picked up this really cute little number only sixteen years old and he had the bluest big eyes and the thickest waviest blond hair and baby lips . . . his body was like Monroe's but younger, with no fat on it. I had been walking around the dark, u-shaped hall that's lined with fish tanks on either side. I was standing in front of the tank with the alligator gar and the giant sea bass when he came up behind me and said hi.
He made some small talk about fish and then he started walking with me and he put his arm around my waist, but lightly, as if I was his girlfriend.
He was very handsome and I needed no persuading and it drives me crazy trying to remember his face because I know I'll never see him again. He had a hard-on the minute I took his hand. He gave me big, long, sloppy wet kisses in the dark of the fish museum and I kept squeezing his big huge throbbing cock through his rough corduroy pants and he had his hands up my shirt and everywhere else. After a while we noticed some black guy staring at us and following us so we had to go and find a secret bush outside. The boy had his hands down my pants and I sucked his dick and he wanted to fuck but I couldn't let him do it right there in the park. He rolled on top of me and made all the motions just the same. I could feel how big and hard he was and I really wanted to fuck but I just couldn't. I would just feel too exposed. So then I just rubbed it until he came all over his brand-new grass green shirt. He was so polite he even brushed off my ass when I stood up. It was awkward. I tried to shake his hand and he tried to kiss me and we said goodbye as if we'd see each other again.
I think his name was Kirk or Kurt. Maybe it wasn't the sexiest thing in the world but it got me off, for a while, at least.

Monday, April 5
Spring Break
My mother bothers me every now and then about how I have no boyfriends. She keeps reminding me of what a piece she was when she was my age. I don't think she wants me to get pregnant like she did then, but I guess she worries at the same time that there's something wrong with me if I don't do the same things she did. Naturally her behavior gets me furious and very frustrated because she says these things as if she were challenging me to prove her wrong.
Obviously I can't tell her about Monroe, but wow, if I did, can you imagine her reaction? She wouldn't believe it. It would hurt her feelings too much . . . I hope she never finds out for her own sake. Maybe I'll tell her when we're both old and gray and Monroe is cold in his grave. We'll have a great chuckle then.
You know, I have no one to talk with about this highly complicated matter. I try to talk to Monroe but I don't understand his little mind-games. He doesn't see that I'm used to the more honest means of communication used between children. I am almost still a child, you know. This is the first time I've been in a position to interact with an adult on a completely serious level. How am I to interpret his adult codes and bullshit? Of course I'm confused, but I suppose understanding will come in time . . .
Maybe I should ignore everything. But I like sex. What am I supposed to do, ignore sex? I need sex. I really want to get laid right now — in fact, any time — the desire is insatiable. I don't know if I've made that clear — I really like getting fucked. Who is he anyway? It seems as if all he's interested in doing is getting his fucking rocks off. But that's not good enough for me. I could last a whole fucking week if circumstances allowed it. But he's just like an animal — an ape — he has his stupid half-hour or whatever of fun and then rolls over and goes to sleep and expects me to be satisfied. He's so darn uneducated. Where's he coming from anyway? I hope he's satisfied if no one else is — I don't see how anyone could be with such a sex-life. What a boring person to go to bed with. I wonder if he's like that with everyone. I wonder if all men are equally as boring? At least he's something . . . There are other fish in the sea, yes, but he's the easiest and the safest. I do like kissing him, but sometimes he seems so horribly clumsy. Maybe I'm being too critical — after all, I'm no happy hooker . . . but maybe someday . . .
I want to be fucked on the beach.
Goddamn it I talk like a fucking truck driver. That's what Monroe says.
He was a truck driver once. I would like to be a truck driver too.

Thursday, April 8
Dear Teachers,
The reason I haven't gone to school on a regular basis lately is because of this watered-down half-affair type of thing I've been having with this old, much older man who also sleeps with my mother. I just don't feel like going to school anymore. And I know I was signed up to go on the spring break field trip to the desert but I couldn't go because I felt that if I did, his guilt would catch up with him because he had time to think things over alone. Apparently he did have time anyway. Things have changed. Maybe it's better this way, maybe not, and also maybe and hopefully I'm pregnant. I don't know why I said that I don't know why I don't know why. Maybe I think it's a way to get his attention, but don't you think I deserve some kind of attention from him? That stupid unfeeling man — sometimes he acts like nothing ever happened at all. He comes to our house all the time and my mother sends my sister and me to our rooms to "do our homework," while they're in the living room laughing and drinking and kissing or watching TV. Maybe he realizes how truly unattractive I am. I wonder if my mother is disappointed in me because of my unattractiveness? She can't proudly display me and bask in the glory and pride of my beauty. Instead, my ugliness sucks the beauty out of her and fills her with shame. Oh no now I feel unworthy and I want to die. If I can accept the imperfection of others with such joy and interest, why do I despise myself so? Oh, I'll get over it. I'll get over this self-doubt in a few minutes. I don't care awfully much about my looks anyway. It's funny, I never thought about crying about Monroe before . . . never really had any reason to. But it's strange to have gone to bed with someone you feel is so old and so inconsiderate . . . Maybe it was my fault for expecting something more, even though I was in no position to expect anything at all.

Tuesday, April 20
The new quarter started last week. In Comparative Anatomy, we're going to dissect a cat. But most interesting of all, Ricky Ricky Ricky Wasserman, that exquisitely handsome boy, and Arnie Greenwald, his best friend, are both in my short stories class. I loved them both at first site and they love each other and me. They're both juniors but it doesn't matter what grade you're in for a lot of elective classes. Today was the first time I talked to Ricky, although I've always noticed him. He saw me drawing at my desk and he leaned over and whispered, "Write me a note."
So I write him a note. I said, "A basic pancake recipe includes water, flour, baking powder, sugar, and eggs."
He wrote back, "Madame, my heart contains nothing but admiration for you."
After class, Arnie said, "Don't listen to him — he's a bullshit artist. You should write notes to me!" I just laughed. I like them, but I don't know what to say to them.

Monday, April 26
I love to get kissed by an attractive boy I love it I love it I love it. It tastes so good and so warm. So sticky and tickly and full. Ricky kissed me today. It was just wonderful. I really want him to fuck me my god I am always so horny I hope he can tell. What a whore I am, my word! What about Arnie, you ask? Well, I really like him too, and he likes me. We talked for a while after school. I hope Ricky doesn't tell him we kissed — he would be upset — not really at me, but at Ricky. It's really strange how boys get mad at the wrong people. Boys never seem to get mad at the girls, just at each other.
Ricky is six feet tall and looks like he weighs about 165 pounds — he's slim, you know. He's got curly, sand-colored hair and very close-set, almost cross-eyed, blue eyes, and a light spatter of freckles covering his softly Jewish features. Every girl in school is in love with him. As I said, I really wish he'd fuck me.

Tuesday, April 27
Ricky has a bit of blue dripping into his left pupil. He groans when he hugs me, he says that I'm perfect . . . All I want is sex sex sex . . .
Ricky stares at me absolutely constantly in class. I know that a lot of people are jealous jealous jealous . . . Chuck told me that Mr. Bill, that bastard, told everyone that the reason I didn't go on the school desert trip was because I'm hopelessly, desperately in love with Arnie Greenwald and also that I'm afraid of all the drugs. As you know, these accusations contain not the least drop of truth. I didn't go because of Monroe, because I really wanted to get fucked again, and all the boys on that trip are such faggots. And besides, they took some hippie transport company bus, Green Tortoise, and I just hate the hippie lifestyle. Anyway, what Mr. Bill said spread like wildfire, and now the whole school thinks I'm the biggest fucking prude . . . Mr. Bill saw me in Ricky's arms today and just could not wipe the smile off his face. I think he realizes that he doesn't understand me and is confused. What is there to understand? I am a very passionate person.
Ricky has such an exquisite lofty high forehead. His eyes are close together but beautiful all the same . . . such a strong chin . . . a nice mouth, but kind of small. All in all he's absolutely gorgeous. Drool drool. I wonder how big is cock is groaaaaaaan.
cock cock cock cock cock cock cock cock cock cock cock cock cock
men men men men men men men men men men men men men
fuck fuck fuck fuck fuck fuck fuck fuck fuck fuck fuck fuck fuck
Monroe that stupid fucker. Nice dick though.

Wednesday, May 12
Monroe said I exude sexuality.
Sometimes I look in the mirror and can't believe what I see. I stop short and am totally disoriented. I forget I have a body. Or at least the one I see now. Things like that make you realize how fortunate you are to have a body.
Imagine all the unhoused souls wandering aimless through the universe, waiting for some sort of temporary rest stop such as I have. The realization of my blessing inspires me to put my body to full use. I don't ever want to remain idle for any period of time unless it would be beneficial to my body. I want to keep on moving, typing, talking, and noticing everything until the day I die. I want to somehow leave a mark that will eternally relate me to the animate world. If I were God, I would have told everyone that black and white and BLUE are the neural colors. What could be more neutral than the sky? It hovers above everything . . . and water is blue, too. What could be more universally common than the need for water? And blue jeans are blue, too. And everyone has a pair of blue jeans. Blue is just as boring a color as black or white.
Everyone thinks that sealing wax is ceiling wax when they are little.

Monday, June 7
I wish my father cared whether I was dead or alive.
I never see him, never hear from him. I don't even know where he lives now. Once he called me out of the blue, and told me that my eyes were just like his, and that we know things other people can't know. He said we could see more than other people could. Like magic.
It made my grandfather sad that my Dad was not in my life much. Once my grandfather went to Bora-Bora and got me a little wooden monster carving with mother-of-pearl eyes. He told me that the spirit of my father was in it, and that I should keep it near me, and it would be just like my Dad was next to me, thinking about me, hugging me.
Magic.

Friday, June 11
First there was Monroe Rutherford. He was the first. Completely.
Then there was that nameless young boy in the park. Handsome. Virile.
Thirdly, there was Ricky Wasserman, a tall, strikingly handsome classmate.
My good old friend Chuck Saunders is sitting in the next room. I can see him through a crack in the door. I told him I would have to finish typing something before I came out to play. I'm going to make him listen to my old Jackson Five 45s. I just found them. Ricky said he didn't understanding why I hang out with such ugly boring creeps. Chuck is not a creep, Ricky. He is a very sensitive, thoughtful boy.
And Monroe wants to know why I let "god-fucking sneaky Jews" like Ricky Wasserman take advantage of my body. Because, Monroe, Ricky was so shamelessly attractive.

Wednesday, June 23
I am definitely tired of my emotionless sex life.
I got fucked by Ricky today. It was weird. He was in San Francisco, so he called and he said he wanted to talk. He came to my house and met my mom briefly, and then we went to Julius Kahn Park and walked around. Of course, we couldn't really talk we just fucked. Not only do I no longer feel a damn thing in my heart for the dear boy, but it was also the worst fuck I have ever had.
Later, my mom said she thought he wasn't as cute as I said he was. She said he looks skinny, but he's got a flabby ass. And she didn't think he was very polite.
I was also fucked by Monroe. Substantially better, but only slight physical titillations. I suppose today was just not my day. I was simply socially uninspired. Monroe nags me about how I'm going to grow up to be sexually jaded. What the hell does "jaded" mean? I'm going to have had too much too soon and I'm not going to be able to have any fulfilling sexual-emotional relationships with anyone because I take sex too lightly, too impersonally. He should tell me now! He always acts like he wants me to fuck everybody, and we were hardly in love when this whole thing started!
For the past week, I have been growing paler and there are circles under my eyes. I think tomorrow I will go sit under the sky. Monroe is on the couch, sleeping.

Thursday, June 24
How does one become a prostitute? Go down to Market Street until you see a tall, thin black man with high-heel boots and a cape and a big hat and a diamond in his lapel.
Then you give him the eye, you know, and just hope that he takes it from there. Of course if you so display your boldness, he may not want you because he assumes that you'd be really uncool and perhaps blow his cover. And besides, how can he be sure that you're not a cop? It's not often that someone actually just steps up out of the blue and offers to be a whore. And also, what if the guy's not even a pimp?
What is one to do?
You could go to Nevada and get a job in some cheap brothel, then take it from there and somehow get back to the streets of San Francisco . . . but I'd have to be really good at whatever I was expected to do. Maybe they have men who teach you. And I'd have to be pretty, but I'm not so I'd probably get a bad job. You don't get any money from being a plain old slut.

Saturday, June 26
I have gone to bed with someone every day for the past four. Tuesday, it was Monroe. Wednesday, Monroe and Ricky. Thursday, Monroe, and Friday, Ricky. I wonder if I can keep it up. I've sure been getting fucked a lot lately.
I went to a graduation party last night and this morning. Ricky and I borrowed a car for a while. I thought I'd never see him again, but Jill called me up and invited me. He was wearing brown pants, a black vest, and a frilly light blue shirt. I decided to experiment a little. I panted and breathed hard hard hard and kissed him all over while he was fucking me. I made lots of little noises . . . it was fun. He said that it really freaked him out that I was so responsive. He said I had a real talent in the sack, and that it was just about the best fuck he had ever had. What a nice thing for him to say.

Monday, August 2
A body can depress you. You wonder: "Is it fat? Is it ugly? What does it look like from behind?"
Here I sit, naked. I have a towel around my head and Noxzema on my face. I think I look better with no clothes on. Clothes break up the body, sometimes making it seem awkward. Some people have good bodies for clothes. Other people were probably meant to roam the countryside naked, living the life of a nomad. I personally feel that I am one of those people. I would be much happier if the burden of worrying about what looks best on me . . . the burden of going shopping for clothes . . . the burden of thinking about whether the kind of clothes you wear make you seem like a certain kind of person . . . if all these burdens were to be removed, I can speculate that I would be a much happier girl.