12-4-2004
Isaac Rosenberg
(1890 - 1918)
Break of Day in the Trenches

The darkness crumbles away -
It is the same old druid Time as ever.
Only a live thing leaps my hand -
A queer sardonic rat -
As I pull the parapet's poppy
To stick behind my ear.
Droll rat, they would shoot you if they knew
Your cosmopolitan sympathies
(And God knows what antipathies).
Now you have touched this English hand
You will do the same to a German -
Soon, no doubt, if it be your pleasure
To cross the sleeping green between.
It seems you inwardly grin as you pass
Strong eyes, fine limbs, haughty athletes
Less chanced than you for life;
Bonds to the whims of murder,
Sprawled in the bowels of the earth,
The torn fields of France.
What do you see in our eyes
At the shrieking iron and flame
Hurled through still heavens?
What quaver - what heart aghast?
Poppies whose roots are in man's veins
Drop, and are ever dropping;
But mine in my ear is safe,
Just a little white with the dust.

Self-portrait done in 1915

National Portrait Gallery, London
Dead Man's Dump

The plunging limbers over the shattered track
Racketed with their rusty freight,
Stuck out like many crowns of thorns,
And the rusty stakes like sceptres old
To stay the flood of brutish men
Upon our brothers dear.

The wheels lurched over sprawled dead
But pained them not, though their bones crunched;
Their shut mouths made no moan,
They lie there huddled, friend and foeman,
Man born of man, and born of woman;
And shells go crying over them
From night till night and now.

Earth has waited for them,
All the time of their growth
Fretting for their decay:
Now she has them at last!
In the strength of her strength
Suspended - stopped and held.

What fierce imaginings their dark souls lit?
Earth! Have they gone into you?
Somewhere they must have gone,
And flung on your hard back
Is their souls' sack,
Emptied of God-ancestralled essences.
Who hurled them out? Who hurled?

None saw their spirits' shadow shake the grass,
Or stood aside for the half-used life to pass
Out of those doomed nostrils and the doomed mouth,
When the swift iron burning bee
Drained the wild honey of their youth.

What of us who, flung on the shrieking pyre,
Walk, our usual thoughts untouched,
Our lucky limbs as on ichor fed,
Immortal seeming ever?
Perhaps when the flames beat loud on us,
A fear may choke in our veins
And the startled blood may stop.

The air is loud with death,
The dark air spurts with fire,
The explosions ceaseless are.
Timelessly now, some minutes past,
These dead strode time with vigorous life,
Till the shrapnel called 'An end!'
But not to all. In bleeding pangs
Some borne on stretchers dreamed of home,
Dear things, war-blotted from their hearts.

A man's brains splattered on
A stretcher-bearer's face;
His shook shoulders slipped their load,
But when they bent to look again
The drowning soul was sunk too deep
For human tenderness.

They left this dead with the older dead,
Stretched at the cross roads.
Burnt black by strange decay
Their sinister faces lie,
The lid over each eye;
The grass and coloured clay
More motion have than they,
Joined to the great sunk silences.

Here is one not long dead.
His dark hearing caught our far wheels,
And the choked soul stretched weak hands
To reach the living word the far wheels said;
The blood-dazed intelligence beating for light,
Crying through the suspense of the far torturing wheels
Swift for the end to break
Or the wheels to break,
Cried as the tide of the world broke over his sight,
'Will they come? Will they ever come?'
Even as the mixed hoofs of the mules,
The quivering-bellied mules,
And the rushing wheels all mixed
With his tortured upturned sight.

So we crashed round the bend,
We heard his weak scream,
We heard his very last sound,
And our wheels grazed his dead face.

Returning, We Hear The Larks

Sombre the night is.
And though we have our lives, we know
What sinister threat lurks there.

Dragging these anguished limbs, we only know
This poison- blasted track opens on our camp –
On a little safe sleep.

But hark! joy – joy – strange joy.
Lo! heights of night ringing with unseen larks.
Music showering our upturned list'ning faces.

Death could drop from the dark
As easily as song –
But song only dropped,
Like a blind man's dreams on the sand
By dangerous tides,
Like a girl's dark hair for she dreams no ruin lies there,
Or her kisses where a serpent hides.

God

In his malodorous brain what slugs and mire,
Lanthorned in his oblique eyes, guttering burned!
His body lodged a rat where men nursed souls.
The world flashed grape-green eyes of a foiled cat
To him. On fragments of an old shrunk power,
On shy and maimed, on women wrung awry,
He lay, a bullying hulk, to crush them more.
But when one, fearless, turned and clawed like bronze,
Cringing was easy to blunt these stern paws,
And he would weigh the heavier on those after.
Who rests in God's mean flattery now? Your wealth
Is but his cunning to make death more hard.
Your iron sinews take more pain in breaking.
And he has made the market for your beauty
Too poor to buy, although you die to sell.
Only that he has never heard of sleep;
And when the cats come out the rats are sly.
Here we are safe till he slinks in at dawn.
But he has gnawed a fibre from strange roots,
And in the morning some pale wonder ceases.
Things are not strange and strange things are forgetful.
Ah! if the day were arid, somehow lost
Out of us, but it is as hair of us,
And only in the hush no wind stirs it.
And in the light vague trouble lifts and breathes,

And restlessness still shadows the lost ways.
The fingers shut on voices that pass through,
Where blind farewells are taken easily...
Ah! this miasma of a rotting God!
On Receiving News of the War

Snow is a strange white word.
No ice or frost
Has asked of bud or bird
For Winter's cost.

Yet ice and frost and snow
From earth to sky
This Summer land doth know.
No man knows why.

In all men's hearts it is.
Some spirit old
Hath turned with malign kiss
Our lives to mould.

Red fangs have torn His face.
God's blood is shed.
He mourns from His lone place
His children dead.

O! ancient crimson curse!
Corrode, consume.
Give back this universe
Its pristine bloom.
Louse Hunting

Nudes -- stark and glistening,
Yelling in lurid glee. Grinning faces
And raging limbs
Whirl over the floor one fire.
For a shirt verminously busy
Yon soldier tore from his throat, with oaths
Godhead might shrink at, but not the lice.
And soon the shirt was aflare
Over the candle he'd lit while we lay.

Then we all sprang up and stript
To hunt the verminous brood.
Soon like a demons' pantomine
The place was raging.
See the silhouettes agape,
See the glibbering shadows
Mixed with the battled arms on the wall.
See gargantuan hooked fingers
Pluck in supreme flesh
To smutch supreme littleness.
See the merry limbs in hot Highland fling
Because some wizard vermin
Charmed from the quiet this revel
When our ears were half lulled
By the dark music
Blown from Sleep's trumpet.

The Jew

Moses, from whose loins I sprung,
Lit by a lamp in his blood
Ten immutable rules, a moon
For mutable lampless men.

The blonde, the bronze, the ruddy,
With the same heaving blood,
Keep tide to the moon of Moses.
Then why do they sneer at me?

The Immortals

I killed them, but they would not die.
Yea! all the day and all the night
For them I could not rest or sleep,
Nor guard from them nor hide in flight.

Then in my agony I turned
And made my hands red in their gore.
In vain - for faster than I slew
They rose more cruel than before.

I killed and killed with slaughter mad;
I killed till all my strength was gone.
And still they rose to torture me,
For Devils only die in fun.

I used to think the Devil hid
In women's smiles and wine's carouse.
I called him Satan, Balzebub.
But now I call him, dirty louse.

In the Trenches

I snatched two poppies
From the parapet's ledge,
Two bright red poppies
That winked on the ledge.
Behind my ear
I stuck one through,
One blood red poppy
I gave to you.

The sandbags narrowed
And screwed out our jest,
And tore the poppy
You had on your breast ...
Down - a shell - O! Christ,
I am choked ... safe ... dust blind, I
See trench floor poppies
Strewn. Smashed you lie.

Through These Pale Cold Days

Through these pale cold days
What dark faces burn
Out of three thousand years,
And their wild eyes yearn,

While underneath their brows
Like waifs their spirits grope
For the pools of Hebron again--
For Lebanon's summer slope.

They leave these blond still days
In dust behind their tread
They see with living eyes
How long they have been dead.
LINKS:
Visions from the trenches
Unlike the celebrated officer-poets of the first world war, Isaac Rosenberg was a private soldier. A Jewish East Ender and a talented artist, he was a reluctant army recruit. Jean Moorcroft Wilson argues that his poetry, unjustly neglected, gives a unique perspective on the horrors of war

Saturday November 8, 2003
The Guardian

Isaac Rosenberg was one of the finest and most distinctive poets of the first world war. He differed widely in terms of race, class, upbringing and experience from almost all the other more famous names of the time - Brooke, Sassoon or Owen, for example - and brought to his work a fierce originality of both vision and technique. While Rosenberg's contemporaries, including the half-Jewish Siegfried Sassoon, drew largely on the Christian and classical mythology they had absorbed through their traditional English education, Rosenberg was influenced by a different cultural heritage. As Sassoon put it in his foreword to Rosenberg's Collected Works of 1937, his work shows "a fruitful fusion between English and Hebrew culture". Behind all his poetry, Sassoon argues, "there is a racial quality - biblical and prophetic. Scriptural and sculptural . . ."
Rosenberg's parents, Anna and Barnett, both Orthodox Jews, fled Devinsk in Lithuania to escape increasingly savage anti-semitic laws and pogroms. They arrived in Bristol with their daughter Minnie in the late 1880s. Though a cultured man, who himself wrote poetry, Barnett Rosenberg took up work as a peddler, selling household goods such as shoelaces and buttons door to door in the West Country. It was a trade he considered socially beneath him but it allowed him to maintain a certain independence. The family settled down in one of Bristol's slums and it was there, at 5 Adelaide Place, that their first son and second child, Isaac, was born on November 25 1890. But before he was seven years old, his parents had decided to move to London, a decision based partly on their determination to give Isaac a sound Jewish education.
Gravitating naturally towards the East End of London, where many other Jewish refugees had congregated, the family found lodgings at 47 Cable Street, Stepney, where they lived in one room. Later, after the birth of a sixth child, they moved to a small house of their own at Jubilee Street in the same deprived area. The house was overcrowded but had also to be let out in part to help pay the rent and feed and clothe the children, who received their secular education at indifferent state schools. It was an existence on the edge of destitution and would remain so for most of Isaac's childhood and teenage years. It is against this background of severely limited horizons that we must measure his achievements. For his poverty, as much as his Jewishness, marked his life and shaped his work.
As a very young child Rosenberg had wanted to be an artist as well as a poet, but family circumstances dictated that he leave school at 14 and take a job. Trying to cater to his artistic interests, his mother found him an apprenticeship with an engraver. William Blake, whom Rosenberg resembled in his dedication to both art and poetry, had also been apprenticied to an engraver. Unlike Blake, however, Rosenberg found engraving tedious. After two years as an apprentice engraver, he took night classes in art at Birkbeck College and won several prizes between 1907 and 1909, but he longed to study the subject full-time.
His sense of frustration emerges very clearly in a letter written to a sympathetic friend in 1910: "It is horrible to think that all these hours, when my days are full of vigour and my hands and soul craving for self-expression, I am bound, chained to this fiendish mangling-machine, without hope and almost desire of deliverance, and the days of youth go by . . . I have tried to make some sort of self-adjustment to circumstances by saying, 'It is all experience'; but, good God! it is all experience, and nothing else."
Though Rosenberg had also started writing poetry seriously by the time he wrote this letter, there is no doubt that art came first for him. While he felt he might "do something" in art, he told the same friend: "I despair of ever writing excellent poetry. I can't look at things in the simple, large way that great poets do. My mind is so cramped and dulled and fevered, there is no consistency of purpose, no oneness of aim; the very fibres are torn apart, and application deadened by the fiendish persistence of the coil of circumstance." And though he would eventually receive a first-class training in art, he was never formally prepared for his writing of poetry, a lack he felt acutely. Writing to Winifreda Seaton, a schoolmistress he met through an artist friend who attempted to remedy the situation, he reminded her: "You mustn't forget the circumstances I have been brought up in, the little education I have had. Nobody ever told me what to read, or ever put poetry in my way. I don't think I knew what real poetry was till I read Keats a couple of years ago. True, I galloped through Byron when I was about 14, but I fancy I read him more for the story than the poetry. I used to try to imitate him. Anyway, if I didn't quite take to Donne at first, you understand why. Poetical appreciation is only newly bursting on me."
It could be argued that it is precisely this absence of formal preparation that helps to account for the striking originality of Rosenberg's verse.
His attempts to make up for his lack of literary background were almost certainly the result of his meeting at the age of 20 three young men who, like himself, aspired to be writers or painters - Joseph Leftwich, Stephen Winsten and John Rodker. With Rosenberg, and later Mark Gertler and David Bomberg, they came to be known as "the Whitechapel boys". "We were the slum children, the problem youth, the beneficiaries of the Board of Guardians and the soup kitchen, and some of us (like Rosenberg and Bomberg) of the Jewish Educational Aid Society," wrote Leftwich, who became a writer. Coming mainly from overcrowded and deprived homes, their meeting-places were Whitechapel's Public Library and Art Gallery, which also provided them with further education.
Rosenberg's membership of the Whitechapel group undoubtedly strengthened his resolve to become either a painter or poet and in 1911 he threw in his job as an engraver. With no clear sense of direction or any visible means of sup port, he was very fortunate to be taken up by three wealthy Jewish women, Delissa Joseph, Henrietta Löwy and Mrs Herbert Cohen, who offered to pay his fees at the Slade School of Art. He studied there between 1911 and 1914, taught by such well-known figures as Henry Tonks, Frederick Brown, Wilson Steer and Ambrose McEvoy, and surrounded by students who were to become famous in the history of 20th century art - Mark Gertler, David Bomberg, Edward Wadsworth, Charles Nevinson, Paul Nash, Dora Carrington and Stanley Spencer. Though Rosenberg was never to become well known as a painter, he did win at least one prize during his three years at the Slade, also selling work to the New English Art Club and exhibiting several pictures at the Imperial Institute Galleries in South Kensington.
Meantime, despite self-doubt, he continued with his poetry. In 1912 he wrote to Laurence Binyon for advice and in 1913 was introduced to Edward Marsh, a generous patron of young poets and painters. Besides buying his pictures and encouraging him to write, Marsh also introduced Rosenberg to some of his many friends, among them one of the most controversial thinkers of the period, TE Hulme. It was through Hulme that Rosenberg met Ezra Pound, then at the height of his Imagist phase. Unhampered by Marsh's traditional expectations of verse, Pound liked Rosenberg's work sufficiently to send some of it to Harriet Monroe, editor of the influential Poetry magazine in Chicago. "I think you may as well give the poor devil a show," he wrote to her laconically, adding: "He has something in him, horribly rough but then 'Stepney, East'. . . we ought to have a real . . . burglar, ma che !!!"
In spite of the somewhat patronising nature of Pound's recommendation, Monroe would eventually print several of Rosenberg's poems, giving a much-needed boost to his frail self-confidence.
By the time Rosenberg's poems were published in Poetry in 1916, he had already published two pamphlets at his own expense, Night and Day (1912) and Youth (1915). The second of these had been funded by the sale of three paintings to Marsh, but long before it appeared in April 1915 Rosenberg had realised he would be unable to earn his living by either his poetry or his painting and had gone to stay with his eldest sister, Minnie, in South Africa. He was just settling down there when war broke out in Europe in August 1914. He showed no immediate inclination to return home, though he did write a poem on the occasion, "On Receiving News of the War": "Some spirit old / Hath turned with malign kiss / Our lives to mould." He continued his efforts to establish himself in Cape Town but when neither his painting nor writing, nor even lecturing on art seemed any more likely to succeed there than in England, he decided to return home. His decision was certainly not prompted by patriotism, since he had no desire, nor intention, to fight for his country.
When Rosenberg did finally enlist towards the end of 1915, he was entirely frank about his motives: "I never joined the army for patriotic reasons," he wrote to Marsh from his training depot. "Nothing can justify war. I suppose we must all fight to get the trouble over." Another incentive, he admitted, had been money: "I thought if I'd join there would be the separation allowance for my mother." For, as he told another of his patrons, Sydney Schiff, he had been unable to get work elsewhere.
At least if he had to join the Army, he decided, he would apply for the Royal Army Medical Corps, but his diminutive stature (he was just over five feet tall) disqualified him from anything but the Bantam units, "a horrible rabble - Falstaff's scarecrows were nothing to these", he wrote. The units were formed by 1915 to increase the numbers of recruits in the face of a growing death toll in the trenches. Posted to the Bantam Battalion of the 12th Suffolk Regiment in October 1915, he wrote to Schiff "my being a Jew makes it bad among these wretches". He was quickly transferred, first to the 12th South Lancashires in January 1916, then finally to the 11th King's Own Royal Lancasters in March 1916. By July 1916 he was in France with them, but kept behind the lines at the 40th Division Salvage Office. Reassigned to the 40th Division Works Battalion in February 1917, and later the same month to the 229th Field Company of the Royal Engineers, attached to the 11th King's Own Royal Lancasters, he led an unsettled, deeply unhappy existence. It is not surprising that Rosenberg hated army life. Being an incompetent soldier, much too untidy and absent-minded to satisfy his superiors, he was constantly in trouble and found the physical hardships almost unbearable. Yet, ironically, it was in such circumstances that he produced his finest work. He had written to Laurence Binyon in 1916: "I will not leave a corner of my consciousness covered up, but saturate myself with the strange and extraordinary new conditions of this life, and it will all refine itself into poetry later on."
By the time he joined the Army, he had begun to believe he was "more deep and true as a poet than a painter". He planned to teach drawing at a school a few days a week when he returned to civilian life, but only because this would leave him, he hoped, "plenty of leisure to write".
Part of his originality as a poet stems from his experience as a painter and the two cannot be separated. There is a strong visual element in his verse, which helps to give it a unique quality. Even if we did not know that Rosenberg had sketched the troop ship and louse-hunting, it would be quite clear from his poems on these two subjects that he had looked at his material with the painter's as well as the poet's vision. Phrases such as "Grotesque and queerly huddled / Contortionists" and "Nudes - stark and glistening" compel the reader to visualise the scene in a way that makes it more vivid. We see the upturned faces of the soldiers as they look for the larks in one of Rosenberg's most famous poems, "Returning, We Hear the Larks". We take in the colours of the rat, grey-brown as the trenches, contrasting starkly with the red poppy plucked by the narrator and the "sleeping green" of no-man's land in "Break of Day in the Trenches". Even the last words of this poem - "just a little white with the dust" - with their allusion to man's mortality, are pictorially evocative. More powerfully still, we are made to visualise the horrific scenes in Rosenberg's most ambitious war poem, "Dead Man's Dump", from its very first lines:
The plunging limbers over the shattered track
Racketed with their rusty freight,
Stuck out like many crowns of thorns,
And the rusty stakes like sceptres old
To stay the flood of brutish men
Upon our brothers dear.
The visual element in "Dead Man's Dump" is not only pronounced, it is also unmistakably Rosenberg's in its odd, changing angle of vision. The reader views the scene first through the eyes of "someone carrying wire up the line on limbers and running over dead bodies", Rosenberg told Marsh, but then through the upturned, haunted eyes of a dying man waiting for rescue and finally from the limber-driver's perspective again. The view from the dying soldier's eyes is particularly disturbing. It is the wagon wheels, the mules' hooves and quivering bellies we see from ground level upwards. The normal view of things has been, literally, distorted. This distortion may be the result of a conscious choice on Rosenberg's part; a deliberate rejection of straightforward representation in favour of selection of the most significant aspects of the scene, the verbal equivalent of the Post-Impressionists' technique, which he had already admired and emulated in his painting. "Dead Man's Dump" achieves in words what Stanley Spencer's Burghclere murals, for example, attempt to capture in paint.
Although Rosenberg had rejected the religion of his upbringing, he applied - unsuccessfully - for a transfer to the Jewish Battalion in Mesopotamia. He seems to have found comfort in the trenches in the thought of his race's survival of a long history of persecution. He used it, in "Through These Pale Cold Days", to suggest that the present catastrophe could also be lived through. The lines were written only a few days before his death:
Through these pale cold days
What dark faces burn
Out of three thousand years,
And their wild eyes yearn,
While underneath their brows
Like waifs their spirits grope
For the pools of Hebron again
For Lebanon's summer slope.
They leave these blond still days
In dust behind their tread
They see with living eyes
How long they have been dead.
Shortly before his own death he confided to his brother, Dave, "I wanted to write a battle song for the Judeans but so far I can think of nothing noble and weighty enough." Besides planning Jewish poems, he produced four in the trenches. The first of these, "The Jew", shows his strong sense of anti-semitism in the Army: "The blonde, the bronze, the ruddy, / With the same heaving blood, / Keep tide to the moon of Moses. / Then why do they sneer at me?" It was perhaps only when he felt his race and religion were being denigrated that he had any strong urge to defend them. Having turned back to his racial mythology he found it was rich in themes closely related to his own experiences, as his poem "The Burning of the Temple" shows: "His dreams go out in smoke. / His days he let not pass / And sculptured here are broke, / Are charred as the burnt grass, / Gone as his mouth's last sighs."
Rosenberg uses the destruction of Jerusalem by the Babylonian hordes again, in a poem of that title, to illustrate the carnage around him:
Sweet laughter charred in the flame
That clutched the cloud and earth,
While Solomon's towers crashed between
The gird of Babylon's mirth.
In February 1918, he was transferred yet again, this time to the 1st King's Own Royal Lancasters, and recalled to the trenches in March. In the great spring German offensive, the main attack was launched against the British Third and Fifth Armies and as part of the Third Army, Rosenberg's battalion had been brought into the front line by March 21. For three days they helped ward off the enemy, then were sent back into reserve. Two days later the Germans broke through to capture land they had not occupied since 1914. During the ensuing battle, Rosenberg was killed on patrol by a German raiding-party at dawn on April Fool's Day, 1918. He was 27.
In a letter to Marsh four days before his death he had written: "It's really my being lucky enough to bag an inch of candle that incites me to this pitch of punctual epistolary. I must measure my letter by the light." By the time Marsh received the letter on April 2 1918, Rosenberg's own light had gone out.
Isaac Rosenberg's insignificant military career and unlucky end were sadly all too common in the first world war and would not be of any special interest had he not emerged as one of the most powerful poets of that war. His attitude towards the conflict into which he had been so unwillingly drawn is of prime importance to an understanding of his work.
His initial response to the war in 1914 had been fairly conventional, as his poem "The Dead Heroes" shows: "Flame out, / you glorious skies, / Welcome our brave; / Kiss their exultant eyes; / Give what they gave." But his attitude gradually hardened, particularly after he reached the trenches. He was critical of Rupert Brooke's "begloried sonnets", which seemed to him "commonplace", finding their romantic lyricism inappropriate to the ugliness and horror he encountered in wartime France. Like Owen, Sassoon, Sorley and Graves, among others, he judged the old reactions and techniques inadequate.
Unlike those officer poets, however, Rosenberg saw war from a private soldier's point of view. Though not unique in this, it does give his work an unusual angle, which helps to distinguish it from the bulk of first world war poetry. In "Marching (As Seen from the Left File)", for instance, he describes the men from the perspective of one of them and in "Break of Day in the Trenches" he identifies with the lowly rat against the "haughty athletes".
Being a private meant Rosenberg led a harder life than the officer-poets while not having to suffer their strong sense of responsibility and, in Sassoon's case at least, guilt. He was also less privileged in terms of leave; he served almost 20 months in or near the trenches with only two brief respites. For him war became an everyday experience of such rigour that he had little time to theorise about it, much less beautify it. Such conditions may also help to explain why Rosenberg's work often has a more visceral quality than that of the officer-poets: wheels "lurch [ing] over sprawled dead" as their "bones crunched" and "a man's brains splatter[ing] on / A stretcher-bearer's face" in "Dead Man's Dump" clearly come from first-hand experience.
While recognising that ideally the poet should "wait on ideas, (you cannot coax real ones to you) and let as it were a skin grow naturally round and through them", as Rosenberg wrote to Marsh, he was forced through circumstances "when the ideas come hot" to "seize them with the skin in tatters, raw, crude, in some parts beautiful in others monstrous". He was determined, he told Binyon, "that this war, with all its powers for devastation, shall not master my poeting," but feared that going into the army had retarded his development as a poet. "As to what you say about my being luckier than other victims," he wrote to Schiff, "I can only say that one's individual situation is more real and important to oneself than the devastations of fates and empires especially when they do not vitally affect oneself. I can only give my personal and if you like selfish point of view that I, feeling myself in the prime and vigour of my powers (whatever they may be), have no more free will than a tree; seeing with helpless clear eyes the utter destruction of the railways and avenues of approaches to outer communication cut off. Being by the nature of my upbringing, all my energies having been directed to one channel of activity, crippled from other activities and made helpless even to live. It is true I have not been killed or crippled, been a loser in the stocks, or had to forswear my fatherland, but I have not quite gone free and have a right to say something."
This is an edited extract from Jean Moorcroft Wilson's introduction to The Selected Poems of Isaac Rosenberg.

Measured by the light

Ian Sansom finds the son of Russian immigrants who added a fresh voice to first world war verse in Isaac Rosenberg's Selected Poems and Letters

Saturday February 28, 2004
The Guardian
Isaac Rosenberg: Selected Poems and Letters
edited by Jean Liddiard
208pp, Enitharmon, £12
Anyone schooled on sepia anthologies of Siegfried Sassoon's rearguard actions and Wilfred Owen's desperate glory will probably be reluctant to open another book of first world war poems, or "dread tales and red yarns" as Ivor Gurney called them. Almost 100 years on, the first world war is now a no-man's land of television documentaries, greatcoats, white feathers and national curriculum requirements. When I was young, every small town still had its own gang of veterans wearing berets and playing tiddlywinks in local pubs. Now they're all ghosts.
But listen to this, rising up from the lips of a ghoul:
"Lips! bold, frenzied utterance, shape to the thoughts that are prompted by hate
Of the red streaming burden of wrong we have borne and still bear;
That wealth with its soul-crushing scourges placed into its hands by fate,
Hath made the cement of its towers, grim-girdled by our despair."
The poem, written in 1909, when Isaac Rosenberg was still in his teens, is excited, frantic and damp and sticky with poesy, and in it are all the elements for which he might properly be remembered: fury, awkwardness, human body parts, and soul-crushing misery.
Rosenberg was born, the son of Russian immigrants, in Bristol in 1890 and brought up in Stepney, in east London. He left school at 14 to train as an apprentice engraver, at Hentschel's in Fleet Street, but he really wanted to be an artist, like his hero William Blake. He managed to take evening classes at the art school at Birkbeck College, and in 1911, when he was 21, some wealthy Jewish ladies clubbed together to pay for him to be able to study at the Slade School of Art.
The world in which Rosenberg was now moving was quite different to the world in which he'd grown up: his fellow students at the Slade included Stanley Spencer, Dora Carrington and Paul Nash. Roger Fry lectured on modernism, about which Rosenberg wasn't fully convinced: "The only sensation I have ever got from a Futurist picture," he wrote, "is that of a house falling." He preferred to paint portraits - particularly of himself.
He associated not just with artists but also with the poet Laurence Binyon and with Edward Marsh. A civil servant who was later to become private secretary to Winston Churchill, Marsh edited the volumes of Georgian Poetry. As well as his painting, Rosenberg was busy writing poems. His early work, as one might expect, is thrusting, ambitious, and not always very good. There's a lot of adolescent and animistic yearning to assimilate into organic and elemental processes. A lot of the poems are sublimations of awakening sexual desire. The whole world around him is writhing in passion: in "Don Juan's Song", the moon "is in an ecstasy". In another early poem, "Summer's lips are aglow". Throughout these early poems Rosenberg is desperate to connect ("The world rustles by me - let me heed. / Clutched in its madness till I bleed") and there is a continual straining after inspiration: "For I would see with mine own eyes the glory and the gold. / With a strange and fervid vision see the glamour and the dream."
Alas, he was vouchsafed no such vision - no glory, no gold, and no glamour. Instead what he got was this: "Down - a shell - O! Christ, / I am choked ... safe ... dust blind, I / See trench floor poppies / Strewn. Smashed you lie" ("In the Trenches"); "Nudes - stark and glistening, / Yelling in lurid glee. Grinning faces / And raging limbs" ("Louse Hunting"). His poetry longed for rapture: it found itself in hell.
His first war poem, "On Receiving News of the War", written while he was visiting his sister in South Africa in 1914, seems to sniff out the calamity about to overcome him: "Some spirit old / Hath turned with malign kiss / Our lives to mould." All of those urges, all of that efflorescence, all of that incredible sensual energy in the early poems, is instantly turned to rot, to bitterness and to gall. The vast, benevolent orchestrating Nature of the early poems suddenly becomes a personal, spiteful malicious God, and Rosenberg turns from the worship of the female to hatred for the Father. After the rounded forms and structures of his early verse, he now finds himself struggling for words: "In his malodorous brain what slugs and mire, / Lanthorned in his oblique eyes, guttering burned! / His body lodged a rat where men nursed souls" ("God").
Rats feature again in Rosenberg's most famous poem, "Break of Day in the Trenches", a "queer sardonic rat", a "droll" rat with "cosmopolitan sympathies" crawling round the trenches. One may perhaps wish to compare this with Eliot's much more famous rats, in "Burbank with a Baedaker: Bleistein with a Cigar", written a few years later ("The rats are underneath the piles. / The Jew is underneath the lot"), or perhaps with Eliot's other poem about a dead Jew, "Dirge", in which "Full fathom five your Bleistein lies / Under the flatfish and the squids. / Graves' Disease in a dead jew's eyes! / When the crabs have eat the lids. / Lower than the wharf rats dive / Though he suffer a sea-change / Still expensive rich and strange."
Ezra Pound, a writer, like Eliot, with opinions about free-thinking Jews, and one of the great dark shadows over the development of English poetry, was predictably patronising about Rosenberg. "He has something in him," he wrote, "horribly rough, but then 'Stepney, East'." One cannot help but be reminded here of Pound's more famous and absurd rapping on Milton in his "Notes on Elizabethan Classicists", in which he complains of Milton's "beastly hebraism, the coarseness of his mentality": note the conjunctions. It was in 1915, when Pound was living off his wife's income in Kensington and starting work on his Cantos - "I was not writing for money," he later recalled, "so they had no means of crushing me" - and Eliot was working on his thesis on FH Bradley at Merton College, Oxford, and getting married to Vivien Haigh-Wood, that Rosenberg signed up to go and fight in the war. Why? Because he needed the money.
Desperate, passionate, gauche, self-educated, deeply religious, sceptical of modernism and yet profoundly modern in spirit, a man possessed, according to his friend Binyon, "of vivid enthusiasms", and having to snatch his working time in difficult circumstances ("It is only when we get a bit of rest and the others might be gambling or squabbling I add a line or two, and continue this way"), Rosenberg should be acknowledged not perhaps as a great English poet, but at least as something typical. He was killed on patrol on April fool's day 1918. A few days earlier he wrote to his friend Marsh about "my being lucky enough to bag an inch of candle that incites me to this pitch of punctual epistolary. I must measure my letter by the light".
Ian Sansom's novel Ringroad is published by Fourth Estate in April.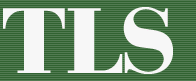 THE TLS N.º 5356, November 25, 2005
Old Druid Time
SEAMUS PERRY
Isaac Rosenberg
The poems and plays of Isaac Rosenberg
Edited by Vivien Noakes
427 pp. Oxford University Press, £ 90
0 19 818715 7
Does it make much sense to think of Isaac Rosenberg as a "war poet"? It is true that his best poems, which are also the best known, came from his life as a soldier on the Western Front: "A Worm Fed on the Heart of Corinth", "Louse Hunting", "Returning, We Hear the Larks", "Dead Man's Dump", "Through These Pale Cold Days", and, his masterpiece, "Break of Day in the Trenches" —according to Paul Fussell, "the greatest poem of the war". But while battle provided the occasion for that astonishing handful of works, it was not exactly their cause: as the late Jon Silkin observed in Out of Battle, his indispensable study of First World War verse, Rosenberg was not remade as a poet by the experience of trench warfare — in the way that, say, Wilfred Owen so evidently was — but rather (in Silkin's words) "confirmed in the direction he had already taken". If he is to be counted among the war poets at all, then, he must be an unusual case, and it may not be so surprising that he has always kept an unostentatious profile among that company. In New Bearings in English Poetry (1932), F. R. Leavis, an early champion, was moved to declare him "equally remarkable" to Owen, indeed "even more interesting technically", and yet forced to concede that he was "hardly known". A succession of editions, of which this handsome and scrupulous volume is the crowning achievement, have made good that near-oblivion; but still it would not be wrong to see Rosenberg enduring, or enjoying, a kind of obscurity or marginality: something about his writing seems to resist its assimilation to our normal ideas about the Great War and the imagination's due response to that catastrophe.
In a way, Rosenberg's slightly unsure position within the canon is entirely appropriate, since a sense of not quite fitting in plays so crucial a role in his genius. Part of that was the effect of his Jewishness: the child of Yiddish-speaking Lithuanian immigrants, Rosenberg encountered the normal ration of Edwardian anti-Semitism. He had a rough time in the army because of it ("my being a Jew makes it bad amongst these wretches"), an experience that probably led to his stark little poem "The Jew"; and he suffered the more refined forms of prejudice as well: Ezra Pound advised Harriet Monroe not to bother too much with his submission to Poetry magazine - "He has something in him, horribly rough but then 'Stepney, East"'. An early poem, "Bacchanal", is written from this margin: "If Life would only come! / For we live not till it comes". The sense of living peripherally was also to do with class: the note of habitual condescension is nicely caught in the recollections of Edward Marsh, a generous supporter in many ways but still evidently comfortable referring to "poor little Isaac Rosenberg, who never came into his kingdom".
Growing up in the East End, Rosenberg attended a Board School in Stepney, and remained painfully conscious of the limitations of his formal education ("Nobody ever told me what to read, or put poetry in my way"). At fourteen, he was apprenticed to a firm of engravers, a job he hated, where he kept himself sane by reading the Romantic poets and by painting. He was evidently full of promise and, once the apprenticeship was done, he enrolled at the Slade School of Fine Art, thanks to the generosity of three Jewish women who paid his tuition fees. But despite his obvious accomplishment, especially as a portrait painter, and some success in selling work, he doubted his capacity to make good the damage of so wrong a start: he wrote to one of his patrons, "Art is not a plaything, it is blood and tears, it must grow up with one; and I believe I have begun too late". He could feel similarly unconvinced about his chances at poetry ('I despair of ever writing excellent poetry. I can't look at things in the simple, large way that great poets do") — nevertheless, by 1915 he was thinking of himself more as a poet than a painter". The expressions of inadequacy voice genuine fears about coming from outside and coming too late, but they also capture a kind of pawky intransigence: part of the appeal of poetry must have been the greater independence it promised: as he wrote in a notebook, "An artist who depends on his art for his living must be an advertiser". Relations with patrons were often prickly. Laurence Binyon said in a memoir that "no one could have had a more independent nature", and you fancy you can see such a character in the fine self-portraits, the long face at once self-possessed and wary, frank and private, stubborn and exposed.
The independence that he longed for was close kin to the isolation that he endured: the poetry always registers what he calls, in Night and Day (privately published as a pamphlet in 1912), "a hint of a wide desolation". This feeling gets couched in the earliest verse in a language drawn from Shelley and Keats, Rossetti and Swinburne, a poetry of fleetingly numinous visitation which does not always avoid a cumbersome sort of late Romantic portentousness:
"The trouble of the universe is on his wonder-travelled eyes Alone he bears the burden of alienated days", and so forth. But the saving influence (most unusually) is Blake: "crammed with Blake" was Pound's note to Harriet Monroe, as Yeats, who had introduced Pound to Rosenberg's work in the first place, would certainly have appreciated. (Yeats came to change his views, declining to write a preface for Rosenberg's posthumous poems of 1922, dismissing them as "windy rhetoric"; by then Rosenberg may have fallen under the prohibition against "passive suffering" that kept Owen out of Yeats's Oxford Book of Modern Verse.) Besides lending Rosenberg a visionary abruptness, startling and surreal ("I saw the face of God today"), Blake supplied an agenda, a mental fight between imagination and limitation:
Who has made of the forest a park?
Who has changed the wolf to a dog?
And put the horse in harness?
And man's mind in a groove?
This is the aspect of Rosenberg that, writing in Scrutiny in 1937, Leavis applauded as an "interest in life ... radical and religious in the same sense as D. H. Lawrence's" — indeed he went so far as to praise "an extraordinarily mature kind of detachment such as is not characteristic of Lawrence", a judgement he would no doubt have rejected in later years. The verse play Moses (1916), from which those lines come, entertains a thoroughly Blakean hope in revolution: Moses, who wonderfully confesses "a trouble in my mind for largeness, / Rough-hearted, shaggy", rejects Egyptian constraint, the world of priests and anti-Semites that pays homage to the "miasma of a rotting god", and proclaims heroically in his closing lines, "So grandly fashion these rude elements / Into some newer nature". But the play is less resolved than the will of its hero: the chorus comprises an Old and a Young Hebrew, and while the latter loudly cheers on the prophetic nature, the former voices a different view of human suffering as something perpetual and irredeemable:
"All agonies created from the first day / Have wandered hungry searching the world for us". And it is with this voice that the poet-within-the-poem, an aged minstrel, also sings: "Taut is the air and tied the trees. / The leaves lie as on a hand. / God's unthinkable imagination / Invents new tortures for nature".
Like Blake, Rosenberg was an instinctively mythical poet who reinvented Biblical stories to make new myths of his own. Unlike Blake, his mythmaking is not systematic and inclusive but rather improvisatory and self-inventing, and repeatedly circles about an unshiftable sense of some perpetual and primal wrong, the condition of a universe governed by the unthinkable "rotting god". To think in terms of myth in this way is to do more than make a decision about idiom: it is to insist in a the recurrent universality of experience, rather than its idiosyncrasy and uniqueness. (The fall into self-division that Blake describes is not just something that happened in prehistory to Urizen but something that happens every time your child sits down to do algebra or stands up to sing a hymn.) Richard Ellman has an anecdote in his biography of Joyce, another innately mythical writer, that illuminates the point. After listening on one occasion to Beckett's account of the Jewish persecution, Joyce, who was of course deeply sympathetic with their plight, remarked that the Jews had been persecuted before: it is not a matter of minimizing outrage by adducing precedent, less still of somehow absolving present wrong by invoking past wrong but of what Beckett later spoke of admiringly in Joyce as a "telescopic eye". Joyce's interest in recurrence took him to Vico; Rosenberg's telescopic eye was home-made. A squib of a fragment printed here reads:
Nature, indeed, the plot you spin's so stale,
And each man' s story is so like another,
I should advise - its such a boring tale,
Suppress all copies & begin another.
That is the Mosaic ambition, to be sure, and Rosenberg was not deaf to its appeal, though he could not often bring himself whole-heartedly to endorse it.
Suffering is the main subject of Rosenberg's poetry: but as D. W. Harding pointed out in a classic account in Scrutiny in 1935, it is treated in a highly distinctive way, as though beyond indignation or protest (as in Sassoon's "O Jesus, make it stop!") - "unusually direct", is how Harding puts it, with "no secondary distress arising from the sense that these things ought not to be". Rather, as Rosenberg memorably found in Shakespeare's lyrics, "we are always near a brink of some impalpable idea, some indefinable rumour of endlessness, some faint savour of primordial being that creeps through occult crevices and is caught back again". Rosenberg, unlike his Moses, was not a man of heroic gestures - which is not to say that he was a man of unheroic gestures either, but that he was hardly a man of gestures at all: "I wanted to join the RAMC as the idea of killing upsets me a bit, but I was too small". (To Marsh, who was Churchill's private secretary, he wrote ingenuously: "I never joined the army for patriotic reasons". To Pound: "There is certainly a strong temptation to join when you are making no money".) He writes movingly and unsettlingly about his desire to open himself to war's reality: "I will not leave a corner of my consciousness covered up, but saturate myself with the strange and extraordinary new conditions of this life, and it will all refine itself into poetry later on."
Acceptance becomes the grounds of a kind of imaginative mastery, as Charles Tomlinson once described in a fine essay on Rosenberg's plays: "There is both revolt against circumstances and a final recognition that they can be transmuted, but transmuted only if accepted". Acceptance begins with recognising the unique horrors of the War as manifestations of a more pervasive ruin, in a way that brings to mind the Blake of "The Mental Traveller" and anticipates The Waste Land: "A worm fed on the heart of Corinth, / Babylon and Rome". If Owen's genius reveals itself most in the way he brings the barbarity of war into the scope of the intimate and personal ("I am the enemy you killed, my friend"), then Rosenberg works in quite a different direction, finding in horror not the ghastly perversion of normal life but its continuation by different means. "The darkness crumbles away. /. It is the same old Druid Time as ever": within such a perspective, any individual resistance is poignantly small, though hardly less real or valuable for its doom.
Poppies whose roots are in man's veins
Drop, and are ever dropping,
But mine in my ear is safe —
Just a little white with the dust.
The poise of feelings here is wonderful: safety precariously maintained within the ear of the verse, yet always with an awareness of the all encompassing backdrop.
This exemplary edition of the poems and plays now largely surpasses the handsome volume edited by Ian Parsons in 1979, although that will continue to be a necessary possession, since it prints in addition Rosenberg's scattered prose and his letters, as well as reproducing some of the pictures. Noakes has not sought to expand the body of Rosenberg' s work, though her magnificent graft over very complicated and scrappy manuscripts has brought into print in full detail a mass of fragmentary material which will take time to digest. Her commentary is a model of erudite discretion; she has corrected many things and made good many dates; the presentation of variants is beautifully lucid, and the text as a whole a pleasure to read. The death of the scholarly edition is often announced, usually with a nod towards the internet: this book shows how irreplaceable the old technology can be. I confess a private dismay: Noakes tacitly confirms Parsons's reading of a line from Night and Day: "God gives an June, and Heaven is as a wall", where the old edition of Bottomley and Harding had "God gives no June, and Heaven is a wall", which really has all the oddity Rosenberg learned so well from Blake; but if the manuscripts say so I must give up my line as a typo and be grateful about it.

April 13, 2008
Isaac Rosenberg: The Making of a Great War Poet: A New Life by Jean Moorcroft Wilson
The Sunday Times review by John Carey: an admirable new life about the making of a great war poet
Isaac Rosenberg: The Making of a Great War Poet: A New Life by Jean Moorcroft Wilson
Weidenfeld £25 pp480
Which of all the British poets came from the most deprived background? Thomas Traherne? William Blake? John Clare? Robert Burns? Almost certainly the correct answer is Isaac Rosenberg, who was born into a family of Yiddish-speaking Lithuanian Jewish immigrants in 1890. His father was a pedlar; his mother took in washing and sold fancy needlework. The first London home they found for themselves and their five children was a single room behind a rag-and-bone shop in Tower Hamlets. Later they moved to a ground-floor and basement in Whitechapel. Isaac had a twin brother who died soon after birth, and he was so small a baby that, as his mother enjoyed recalling, "you could have put him in a jug". Like many slum children, Isaac grew up stunted and with a weak chest. He started school aged eight, unable to read or write English, but reached the required grade in the three Rs within a year, and moved to one of the board schools established under the 1870 Education Act. In effect, it was a Jewish school within the state system, and he learnt some Hebrew and Old Testament history. But the education was basic at best (no foreign languages, no music) and he had to leave to earn his living at 14, getting a job in an etching workshop, which he hated.
His literary and artistic gifts became apparent early on. His sisters remember him writing poems in bed by the light of a candle, and sketching complete strangers on street corners. His studio was the kitchen table, littered with cups and plates. By the time he was 11, he had become an accomplished watercolourist, and efforts began to be made on his behalf, driven by community spirit, family solidarity and an earnest belief in education - all of them things we seem to have abandoned. The Jewish Education Aid Society took a hand, so did his teachers and private Jewish benefactors. Means were found to send him to Stepney Green Crafts School for one day a week, then to evening classes at Birkbeck College, and, in 1911, to the Slade School of Fine Art. Most of his fellow students were upper middle class, and their recollections of him focus on his "appalling cockney accent", bad adenoids and "shocking teeth". He tried reading them his poems, but they bombarded him with paper pellets, and when he lent some of them his studio they smashed it up in a fit of high jinks.
He made friends with the painters David Bomberg and Mark Gertler and, together with the poet and publisher John Rodker and the dancer and actress Sonia Cohen, they formed the nucleus of what became known as the Whitechapel Group. They would meet in the Whitechapel reference library, which was warmer and better lit than their homes, and go for all-night walks in Epping forest, talking of "life, death, youth and love". Jewish, educated at board schools, and forced to work long hours at menial jobs, they were, as Jean Moorcroft Wilson points out, the polar opposite of the privileged and largely anti-semitic Bloomsbury Group.
Her biography of Rosenberg is admiring and devotedly researched, yet critical of his character. She finds him self-pitying, defiant, difficult to help, and ungrateful to his patrons. He was, she admonishes, "in no position to be proud", and should have behaved better. But is pride to be reserved for the wealthy? Rosenberg's refusal to be obsequious was part of his indomitable self-belief. No doubt it disadvantaged him financially. In the nine months he spent in South Africa, staying with his sister Minnie, he was taken up for a time by well-heeled members of the novelist and political activist Olive Schreiner's circle. But he severed the connection because, for someone of his class, living among "toffs" could only involve "fibs" and dissimulation. He got a commission to paint a leading Cape Town businessman, but chucked it on the grounds that his sitter looked too prosperous. That might be viewed as foolish, or alternatively as the index of a free spirit, and of a conviction that art is only soiled by association with great wealth.
The same independence distinguished his army career. He joined up not out of patriotism, since he felt none, but because the army would clothe and feed him, as writing and painting had failed to do, and would enable him to send half his pay home to his mother. Unlike the more famous war poets, he did not become an officer. Posted at first to a Bantam battalion, for men under 5ft 3in in height, he moved fairly rapidly from unit to unit, accompanied by complaints that he was unsoldierly and neglectful of his duties, which was another way of saying that he had the courage to resist the military machine. "I am determined," he wrote, "that this war, with all its powers for devastation, shall not master my poeting."
He showed his intransigence in his poetry, as in all else. Even his friends and admirers were daunted by its obscurities and contortions, which sometimes suggest an imperfect grasp of English usage. Yet he could also write with brilliant clarity, as in Break of Day in the Trenches, which Paul Fussell in The Great War and Modern Memory selected as the greatest poem to come out of that monstrous slaughter. Poised and ironic, it expresses Rosenberg's sense of detachment as he addresses a "queer sardonic rat" that has touched his hand as he plucks a poppy from the trench parapet to tuck behind his ear, and that may go on to touch German hands: "Droll rat, they would shoot you if they knew/ Your cosmopolitan sympathies."
The perfect corollary of this poem is the self-portrait now in the National Portrait Gallery, which gives a quizzical, confident, sideways glance at us, and the mess we have made of our world. It is only one of a marvellous series of portraits in oils, pencil and other media, not just of himself but of his father, his sister, Sonia Cohen, and of the actress Marda Vanne with whom he may have had a brief affair in Cape Town. He went on doing drawings of himself when he was at the front. One, in black chalk on brown wrapping paper, shows him in an elegant-looking steel helmet.
He was killed by a German raiding party at dawn on April 1, 1918. His body was never found. The headstone in the Bailleul Road East military cemetery in France stands over an empty grave. Moorcroft Wilson's account, incorporating new findings, is the fullest we are ever likely to get of his life. But even if it were less full it would be well worth buying for its splendid reproductions of his drawings and paintings, many of them now unviewable in private hands, which proclaim his unique genius even more distinctly than his words.

WEIDENFELD & NICOLSON £25 (
Isaac Rosenberg: the making of a Great War poet, by Jean Moorcroft Wilson
East End to Western Front
Reviewed by Ken Worpole
Friday, 16 May 2008
In May 2005 the doors of the Whitechapel Library, the street-corner university of so many East End Jewish writers and artists, closed for the last time. Bernard Kops wrote a poem, remembering that "The door of the library was the door into me." Michael Kustow commemorated the library and the Whitechapel Art Gallery next door in a wonderful elegy in the Jewish Quarterly. Of all those who flourished under the care of the dedicated librarians and curators of these cherished institutions, none led a more bifurcated and poignant life than Isaac Rosenberg, who died in the trenches at Arras in 1918, aged 28.
Though this new study covers many of the same climactic periods of Rosenberg's "half-used life" detailed in Jean Liddiard's admired biography of 1975, it confirms that Rosenberg's poetry, though stylistically different to that of Wilfred Owen, Siegfried Sassoon and other poets of the First World War, has proved equally enduring. As a painter, Rosenberg exhibited an equal talent, as the haunting self-portrait in the National Portrait Gallery reveals. He was adept in self-portraits, for while he could not afford to pay models, his tenement home at least had a mirror. Wilson's book is particularly good on his early painting ambitions, providing a sympathetic description of Rosenberg's time at the Slade, where fellow students included David Bomberg, Mark Gertler, Paul Nash and Stanley Spencer.
Few artists or writers were able to develop their talent in those days without the support of mentors and patrons, and Rosenberg was aided by a variety of people. These included Laurence Binyon and the civil servant Edward Marsh, also a keen supporter of another poet-painter, DH Lawrence.
The critic FR Leavis later claimed that Rosenberg and Lawrence exhibited a common "radical and religious" interest in life. Rosenberg was introduced to Marsh by the painter Mark Gertler at the Café Royal, where he also met the Imagist poet, TE Hulme. Like many other members of the Whitechapel Group, Rosenberg lived in two separate worlds. While occasionally mixing with aristocratic patrons in West End salons and galleries, he was more often to be found wandering the streets of Stepney in the company of Jewish friends and comrades, making night-time forays into Epping Forest, the one true arcadia of east London. Dawn and dusk were favourite times, when the everyday world seemed transfigured.
Much of Rosenberg's poetry was considered difficult, employing a personal repertoire of religious and mythological imagery. It was a far cry from the quietist Georgian poetry of the time. Yiddish was Rosenberg's first language; he did not learn English until he went to school. This bilingualism, critics claim, accounts for his unusual syntax and vocabulary.
Wilson rightly dwells on the reasons why the small and sickly Rosenberg, a pacifist by temperament, enlisted in the Army. He suffered all his life from chronic bronchitis. The principal reason, she suggests, was to provide a regular allowance for his mother's upkeep. Life in the Army was thoroughly miserable: arriving at camp without any spare clothing or equipment, for the first few weeks he had to dry himself with a pocket handkerchief. Once in France, as a front-line soldier and occasional stretcher-bearer, he finally descended into a hell of mud, slurry and unburied corpses, which made him write in a letter to Marsh on 26 January 1918: "Christ never endured what I endure. It is breaking me completely." This sentence was crossed out by the censor.
These extreme conditions, and a lack of time for self-doubt, produced the great poems such as "Dead Man's Dump", "Louse Hunting", "Returning We Hear The Larks" and "Break of Day in the Trenches", in which his apocalyptic imagery meshed perfectly with the grim detail of the rats, the poppies, and the squelching of the limber carts as they rolled over the bodies of the dead. This last poem Paul Fussell thought the finest of any written during the First World War.
There were over 100,000 Jews living in the East End in Rosenberg's time, and the area teemed with poverty, but also with political radicalism and artistic ambition. All this is well captured in Wilson's generous life of the unhappy, but richly talented, poet and painter who, while conscious of his own abilities, was continually frustrated in life and claimed he had "no more free will than a tree".
Ken Worpole's 'Dockers and Detectives' is published by Five Leaves