14-11-2005
SYLVIA PLATH & TED HUGHES
Exhibition in New York

September 10, 2005

Ted and Sylvia reunited
An exhibition of manuscripts belonging to Sylvia Plath and Ted Hughes, long kept separate, reveals how closely they worked together, says Erica Wagner
THE COLLECTED POEMS OF TED HUGHES
Faber & Faber, £40; 1,382pp
£36 (free p&p)
THE COLLECTED POEMS OF SYLVIA PLATH
Faber & Faber, £16.99; 351pp
£15.29 (free p&p) 0870 1608080
"HIS REALM WAS A WELTER OF sheets of typing paper and ragged cardboard-covered notebooks; the sheets of scrap paper, scrawled across with his assertive blue-inked script . . . The other half of the table, coming into my premises, was piled with tediously neat stacks of books and papers, all laid prim and four-squared to the table corners . . ." So wrote Sylvia Plath, describing the shared table at which she and her brand-new husband, Ted Hughes, worked during their honeymoon in Spain in 1956. Plath's suicide in 1963 propelled this American poet into a strange, solitary realm. She became an icon representing both power and powerlessness, the voice of her work issuing a clarion call, the story of her life appearing to move with the trajectory of doom. Her death, shortly after her separation from Hughes, was in danger of overshadowing all.
Five years ago, English Heritage put up a blue plaque to mark where Plath had lived — but initially the suggestion had been to put it on the house in Fitzroy Road, the one in Camden, North London, in which she died. She had been there, on her own, for but eight weeks; her daughter, Frieda Hughes, insisted that the plaque should go on 3 Chalcot Square, just around the corner, where she had first lived in London with Hughes and been both productive and happy. "We already have a gravestone," she remarked. "We don't need another." She was right, certainly; and now, in New York, an exhibition is about to open that will offer a further reminder of what a remarkable creative partnership existed between Hughes and Plath.
The Grolier Club, founded in 1884, is America's oldest and largest society for bibliophiles and enthusiasts of the graphic arts. Housed in a smart brownstone on the Upper East Side of Manhattan, the club is playing host to a moving reunion of manuscripts and materials belonging to Plath and Hughes. The exhibition is the brainchild of Steve Enniss, director of the Manuscript, Archives and Rare Book Library at the Robert W. Woodruff Library at Emory University in Atlanta, where Hughes 's archive now rests — but it is co-curated by Karen Kukil, not only the editor of the recent, unabridged edition of Sylvia Plath's journals, but also associate curator of rare books at the William Allan Neilson Library and reference archivist of the Sophia Smith Collection at Smith College, Plath's alma mater and home of most of her papers.
Now, some might argue that surely these were ashes that had been raked over completely: once Gwyneth Paltrow has played Plath on screen, what's there left to say? But that this was — for a long time — a marriage of true minds is only just beginning to be revealed by the materials these artists left behind.
When I spoke to Steve Enniss he recalled when he had first met Hughes — at Court Green in Devon, the house he had bought with Plath and where he would remain until his death. It struck Enniss strongly how much Hughes must have continued to live with her presence. "Because Hughes had been so silent about Plath, you used to have to read between the lines of Plath's biographers to get any sense of Hughes as a rounded, human figure," he says. "I wanted to take advantage of newly accessible manuscripts to show these aspects. Archives are so large and so complex," Enniss says, "that they reveal their secrets slowly."
That Hughes had been haunted by Plath was of course revealed by Birthday Letters, his final full collection of poems, published in 1998, shortly before his death. Those 88 poems, dedicated to their two children, Frieda and Nicholas, are nothing so much as a dialogue with his lost wife, a conversation with her absence — and an engagement with her work. The stuff of that engagement — how deep it was, how loving and complex — is movingly revealed by this exhibition.
Some of those revelations are charming in their simplicity; there is item 83, for instance, which is a set of photographs, one from Emory and one from Smith. They were taken in the summer of 1959 in Wisconsin, as the pair travelled across the United States. It was only when Kukil saw them together that she realised that they must have come from the same roll of film. "He took a picture of her and then she took a picture of him; you can tell they're in the exact same place from the building in the corner of the photographs." Plath is wearing a Chinese-style hat, and she sits with papers on her lap. In an early draft of one of the stories she "got" out of this trans-continental adventure, The 59th Bear, the heroine is wearing just such a hat.
Such items highlight the companionship of a marriage; but that this was always, above all else — and finally, to the relationship's cost — a working partnership, is strikingly shown by some of the manuscripts on display. Enniss remarks that Hughes and Plath's famous first encounter — when they met at a party in Cambridge and she left a ring of tooth-marks on his cheek — was an act of literary criticism; she had gone up to him quoting the poems she 'd read in the little magazine the party was launching, St Botolph's Review. What Plath's description of their Spanish writing-desk does not show is how thrifty they were with paper; each often wrote on the back of the other's drafts, though it's hard to believe that it was purely parsimony that lay behind this decision. Sometimes the juxtapositions are so striking that it's hard not to believe there was some deeper purpose behind them. Item
125 in the exhibition shows the manuscript of Daddy, perhaps Plath's angriest, and most famous, poem, which is written on the back of Hughes's manuscript for The Calm, a play loosely based on The Tempest, which was never produced. "It's interesting to me that here Plath seems to pick one of his weakest pieces of work to write on," Kukil says. "The irony of that is so strong it's hard not to feel that it's intentional."
Certainly this exhibition contains elements that underline the fascination that readers of Hughes and Plath continue to feel for the stuff of their lives; here is Plath's typewriter, here is the datebook she kept that runs up to the last month of her life. In her neat round hand is the stuff of daily life: "paint 3 bureaus"; "Frieda: school". The very last word, down at the bottom of the page, is "Ted". But the meat of the material lies in manuscripts and documents that show what a close partnership this was, and how, despite difficulty and tragedy, it produced some of the most extraordinary poetry of the 20th century.
Frieda Hughes, a painter and poet in her own right, is travelling to New York for the opening. While she says it's impossible to know how she will feel seeing so much of this material together for the first time, she seems gladdened by the aspect of reunion that the exhibition offers. "There's so much about ending, in talking about my parents," she says to me. "What's great is the concept of showing their work together — showing them as a collaborative couple who helped each other. That's what they did, and that's what's got lost in the wash of my mother's death."
Erica Wagner's book Ariel's Gift: Ted Hughes, Sylvia Plath and the Story of Birthday Letters is published by Faber & Faber, £8.99 (offer, £8.54)
No Other Appetite: Sylvia Plath, Ted Hughes and the Blood Jet of Poetry; the Grolier Club, 47 East 60th Street, New York, September 14-November 19; www.grolierclub.org

September 23, 2005
Plath and Hughes: Good Times, Bad Times and All the Rest of It
By MICHAEL FRANK
Little gives biographical commonplaces an invigorating shakeup quite like a well-conceived exhibition of a writer's manuscripts, books and memorabilia. The immediacy of the actual object - a book tellingly annotated, a confessional paragraph scored out of the first draft of a letter - has a remarkably effective way of cutting a fresh groove, or at least the beginnings of one, across the path of accepted thinking.
Not to oversell "No Other Appetite: Sylvia Plath, Ted Hughes and the Blood Jet of Poetry," an exhibition of the poets' stuff on display at the Grolier Club, but it is a little bit like sitting down with two highly gifted, impossibly loquacious, relentlessly driven and (admittedly) self-dramatizing people and having them try to speak to you over the heads of the biographers, the moviemakers, the conjecturers and the cliché-spinners. Look at us unmediated, they, or their artifacts, seem to be saying. Make up your own minds about who we were and what we did - if you dare.
Exhibitions like these have curators, of course. Inclusion itself is a biographical gesture. So is omission. So are labels that supply context, bridge gaps, help parse the mysterious and the fragmented. To go in thinking that this show presents Plath and Hughes utterly raw is a mistake. But at least they have not been fully baked into a biographical pie, and the mission at hand appears to be a fairly neutral and open-ended one.
Stephen Enniss, director of special collections and archives at Emory University and co-curator with Karen Kukil, associate curator of rare books at Smith College, said that the principle they used to guide their selections was "to present a less expected and more nuanced view of Plath, Hughes and the years they spent together, when these two extraordinarily ambitious and creative people wrote 'The Hawk in the Rain,' 'Lupercal,' 'Colossus' and much of 'Ariel' - work of the highest order produced in a hothouse environment."
While the standard arc of the story is fairly familiar - from the poets' fervid meeting at a party in Cambridge in February 1956, through their sped-up courtship and hasty marriage in June of that same year, the births of their two children Frieda and Nicholas, then the sudden dissolution of the marriage following Hughes's affair with Assia Wevill in 1962 and Plath's suicide in 1963 - the bulk of the time the couple spent living and working together is, as Mr. Enniss put it, "far less well known, maybe because it is less easy to know."
Unknowability has certainly not stopped the interpreters, whose standard version of the Plath-Hughes partnership goes something like this: Plath was the victim, and Hughes the victimizer; Plath was abandoned, Hughes the abandoner; Plath's life cannot be understood apart from her suicide, and Hughes's life after Plath was a deep-freeze of silence.
While this interpretation did acquire some shading with the publication, in 1998, of "The Birthday Letters," Hughes's late collection of poems that spoke across time to Plath, and subtler readings of the relationship found in books like "The Silent Woman" by Janet Malcolm and Diane Middlebrook's biography of Hughes, "Her Husband: Hughes and Plath - A Marriage," it is remarkable how ossified it has remained over the years. "Sylvia," Christine Jeffs's ham-handed 2003 movie about the poets' relationship, didn't help matters much.
So in what ways does "No Other Appetite" (the phrase is Hughes's; "Blood Jet" is from Plath) bring fresh air into the story? First, a germane practical note: the immediate catalyst for the show was Emory's acquisition of more than 90 linear feet of Hughes's papers, which the university purchased from the poet in 1997 and has been adding to ever since. Smith acquired its Plath archive in 1981 (largely from Hughes) and has made substantial additions over the years.
'Immense Poignancy'
This is the first time in more than two decades, then, that the two poets' papers have been reunited in a single space, and it's hard to imagine other coupled writers for whom such an act is so reverberative. Frieda Hughes, the poets' daughter, commented at the opening of the exhibition at the Grolier on Sept. 13: "Over the years people have separated my parents' lives and careers and negated the time they had together. To see the happy, productive part laid out, the part that set them on their future paths, has immense poignancy."
For their daughter, as for their readers. There is a vivid sense about this show of reawakening the dead, especially from the period of Plath and Hughes's courtship and the early years of their marriage, when, by listening to them both report on each other, we assume a peculiarly omniscient point of view that neither of them, in the moment, individually could have had.
Consider Plath's journal account, for instance, of their meeting - "And when he kissed my neck I bit him long and hard on the cheek, and when we came out of the room, blood was running down his face"- set aside Hughes' more restrained, but clearly determined, post-kiss maneuverings. He writes to ask a friend to help bring Plath from Cambridge to London: "Get her somehow, free lodgings for her as for you."
Hughes needn't have dangled the bribe. After that one encounter Plath could see "how women lie down for artists." She later wrote her friend Marcia Brown Plumer that there was "a sudden sound of hurricanes in my ears." Gosh, the girl could write - or is it overwrite? Her language in these years shows traces of Charlotte Brontë poured into the blender along with women's magazines of the 1950's and mixed up into a frothy, vervy, sometimes nervy brew. Plath seems to have been waiting, or searching, for a Big Passion and more than primed to seize it when the appropriate candidate came along.
Seize it and - this is key - write it up instantly afterward. From Plath's copious letter-writing and journalizing, and from the way her sentences, whether hand- or typewritten, spill nearly unblemished onto the page (in these genres; poetry was another, more belabored matter), you have the sense that lived experience was never full-bodied to her until she put it into language.
Soon Plath, 23, and Hughes, 25, were married, on June 16, 1956 - Bloomsday, no less (Emory has the registry certificate to prove it). And at once we come to the meat of the show: the life of two writers, creatively, physically, emotionally, domestically conjoined. On their honeymoon in Spain Plath writes a sketch of "Mr. and Mrs. Ted Hughes' Writing Table." At his end papers and notebooks are "tossed at angles, kitty-corner and impromptu"; at hers "tediously neat stacks" are "all laid prim and four-squared to the table corners."
But this is, literally, just the surface. The deeper story is how much Plath and Hughes helped each other with their work and their careers. Hughes writes in a letter to his brother that Plath "abuses" just those parts of his work "that I daren't confess to myself are unworthy." "Both of us write like fury," Plath in turn writes Marcia Plumer, "& are each others best critics."
Plath relentlessly typed and submitted their work and kept track of their publications, as we see from several heavily annotated lists on display at the Grolier. She entered Hughes's manuscript "The Hawk in the Rain" in a contest at the Poetry Center in New York, which it won, thereby starting his career; he, in turn, helped her with her writer's block, drawing up possible subjects for poems, which she often goes on to try out.
Each wrote poems on the birth of Frieda in 1960. And fascinatingly, there are several instances when they both used the same sheets of paper, as for example during a later, darker period Plath wrote a draft of "Daddy," her angriest poem, on the back of a play of Hughes's called "The Calm." More on this recycling, and its accidental revelations, in a moment.
Gifts and Dreams
Several objects at the Grolier convey an implicit intimacy. There is Plath's copy of the Grimms' fairy tales in the original German, which she translated on the fly for Hughes while they were courting. And there is Plath's first, if rather odd, Christmas gift to her new husband, a copy of Ernest Jones's "On the Nightmare"; it seems to call hauntingly across the room to a letter Hughes wrote much later on, in which he describes a dream he had about the dead Sylvia, who had been brought back to life: "The great hope was that she could see the children."
Some revelations are in a quiet key, such as a note from Plath to her father, which was written when she was 8 and only recently found in the floorboards of the attic of her childhood home ("I got some ink on my fingers," she tells him - indeed she did). More significant are the outline and several manuscript pages from "Falcon Yard," a novel Path wrote about her marriage to Hughes that some biographers have contended never existed, while others take Plath's word that she destroyed the manuscript in a fury. These pages, which survived and ended up at Emory because Hughes had used the obverse, show that Plath had conceived of the novel as a "fable of faithfulness" that posed at least this question quite central to her life: "How to lead pan into world of toast and nappies?"
More dramatic still is a remark of Hughes's about Plath's missing journals, which covered the last weeks of her life. Previously Hughes had written (in the foreword to the 1982 edition of her journals) of the two missing notebooks that he destroyed one to protect their children and that the other vanished; later (in an article in Grand Street magazine) he amended his account to say that first notebook "disappeared more recently (and may, presumably, still turn up)."
At the Grolier a third account surfaces: there is a crossed out, but perfectly decipherable, passage in a late draft letter to Jacqueline Rose in which Hughes writes, "First you must believe me when I tell you - I have never told this to anyone - I hid the last journal, about two months of entries, to protect -possibly to my utter foolishness - somebody else."
The journal survives and is hidden? Suddenly we are in the powerfully intriguing realm of literary detection - "The Aspern Papers" modernized.Perhaps inevitably in the end it's hard not to come back to the major tropes in the couple's lives. Even in the Grolier's abbreviated selection, there is an eerie and unmistakable foreshadowing of Plath's death: there are references to Woolf's suicide, on which Plath had modeled her own first attempt. There are annotations in the "Mass suicide of disillusioned women" passage from "The Veiled Sibyl" in her copy of "Ulysses" (these include women "asphyxiating themselves by placing their heads in gas ovens," as Plath herself would). There is a 1961 outline of her novel "The Bell Jar," which includes "How to kill self" followed by a list. And there is the day calendar she kept up to the month before her death, where on the final entry she notes the word "codeine," which she may have been taking in combination with Parnate, an anti-depressant, a potentially problematic cocktail for a woman suffering from depression.
Reaction to Death
The pendant to Plath's death is Hughes's reaction to it. As presented at the Grolier, at least, the remote, mute, abandoning husband is much more dimensional. For one thing, you realize the obvious - that Plath abandoned her children while Hughes was left to raise them. (They are "full of inventions, and extremely easy to live with," he writes to friends in 1965.) For another, the distanced Hughes not only dreams of Plath returning but shortly after her suicide refers to her death as "The end of my life," adding: "The rest is posthumous." Many years later, looking back on the circumstances of not only his first wife's suicide but also his second's (Wevill also committed suicide, in 1969), he writes in a letter to Lucas Myers that he believes "big physical changes happen at those times, big self-anaesthesias. Maybe life isn't long enough to wake up from them."
So much sadness, so much heartbreak, all of it still, in many ways, so imperfectly understood.
"No Other Appetite: Sylvia Plath, Ted Hughes and the Blood Jet of Poetry" continues at the Grolier Club, 47 East 60th Street, Manhattan, (212) 838-6690, through Nov. 19.
The New York Times - Featured Author: Sylvia Plath
The New York Times - Featured Author: Ted Hughes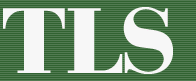 The TLS n.º 5346, SEPTEMBER 16, 2005
NOTA BENE
In December 1956, Sylvia Plath wrote home about her new husband: "Ted shoots rabbits & I stew them. Oh he is a lovely one." The letter is included in an exhibition devoted to Plath and Hughes at the Grolier Club, 47 East 60th Street, New York. In addition to correspondence, manuscripts and photographs, there are odd hits and pieces on display, such as Plath's Royal manual typewriter from the 1 940s ("Plath later owned a British Olivetti and a Hermes 3000 made in Switzerland"), and a calendar from the final months of her life which shows her as the kind of girl who liked to note, "Tuesday: Wash hair". The calendar also reveals that in 1963 it was possible to collect a carpet from the Co-op and to attend University College Hospital for an X-ray (of her chest) on New Year' s Day.
The exhibition includes fragments from a novel in progress by Plath, "Falcon Yard", which was thought to have been lost entirely. The author destroyed most of it, along with the papers left behind by Hughes, after their separation in 1962. Small pieces that survive show that the hero is to be a "Dionysiac ... Godman". The problem of "Falcon Yard" was how lo lead this God-man into a "world of toast and nappies".
The Hughes material includes a list of all the poems he sent out during l958-9. In February 1959, he sent a batch to the TLS, including "View of a Pig", which the paper published on August 7: "'The pig lay on a barrow dead. / It weighed. they said, as much as three men". Four poems, we regret to say, were returned to the poet, who by then was putting together his second collection, Lupercal. However, the inventory reveals that, before it reached the TLS, "View of a Pig" had been rejected by Partisan Review, Kenyon Review, Poetry Chicago and Critical Review, so we got some thing right. The exhibition, No Other Appetite, opens on September 14. Admission is free.