16-7-2002
GUSTAV MAHLER
Other pages about the same composer here and here
From LRB Vol 22, No 16 | cover date 24 August 2000
The Biggest Rockets
Alex Ross
Gustav Mahler, Vol. III. Vienna: Triumph and Disillusion (1904 to 1907) by Henry-Louis de La Grange.
Oxford, 1024 pp., £35, 15 February 1999, 0 19 315160 x
The Mahler Companion edited by Donald Mitchell and Andrew Nicholson.
Oxford, 652 pp., £50, 27 May 1999, 0 19 816376 2
'In thirty or forty years,' Gustav Mahler is said to have said, 'Beethoven's symphonies will no longer be played in concerts. My symphonies will take their place.' The line comes from a dubious source - an ageing critic - but it is not out of character. Mahler, the most generous of megalomaniacs, often prophesied great things for his music, and, to judge from the programmes of recent seasons, his roll-over-Beethoven fantasy is coming true. The Mahler symphonies now occupy the dead centre of the repertory. This past season, in New York, Carnegie Hall put on the Ninth on a Sunday, the Third the following Thursday, and, about a week later, on successive evenings, Das Lied von der Erde and the First. One loud night in February, the Second and Fourth were done simultaneously, at Carnegie and at the Philharmonic. The Fifth, the Sixth, the Seventh, the Eighth, and part of the Tenth also showed up at various times. The First and the Ninth came back at season's end, while Thomas Hampson sang the complete Mahler songs. Each of the major works, then, was performed at least once, and it wasn't even an anniversary year. Beethoven's little things, by contrast, received, by my count, seven performances - by the Philharmonic and by all orchestras visiting from out of town.

Meanwhile, Mahler books are piling up. Henry-Louis de La Grange, a French baron with a Mahler fetish, has issued Volume III of his four-volume biography, covering the period from August 1904 to December 1907.
The tome, a thousand pages long, moves at the geological speed of one page a day. Donald Mitchell, the author of three books about Mahler, has edited a new one, The Mahler Companion. Two other biographies, by Peter Franklin and Jonathan Carr, have recently appeared. And, of course, there are recordings - well over a thousand versions of twenty works. A Mahler Discography, published in 1995, is already thoroughly out of date. One starts to wonder: is there such a thing as too much Mahler? If so, it is upon us.
Few people these days are heard to question Mahler's greatness, and I don't propose to do so. His achievement is an objective fact, a mountain range on the musical continent. But La Grange's biography, suffocating in its detail and sycophantic in its tone, makes one curious about the other side of the story. Is there a case to be made against Mahler's legend, if not his music? How has his entry into Valhalla changed the way we listen and the way composers think? With his monumentalism, his fanaticism, his unstinting idealism, and his unstinting egotism, he has not always been what school counsellors call 'a good influence'. He left in his wake a series of inimitable, much-imitated masterpieces and a great deal of confusion about what a composer is supposed to do.
Alfred Roller, who revolutionised set design at the Vienna Opera in the early part of the century, produced a long, meticulous, almost erotically exciting account of Mahler without clothes. La Grange quotes it in full. The Mahlerian stomach, for example, 'showed well-developed abdominal muscles, but absolutely free of superfluous fat - as was his entire body moreover - and showed the outlines as distinctly as an artist's model. Because of my profession I have seen a great number of naked human bodies of all kinds, and I can affirm that . . . Mahler possessed a faultlessly beautiful, strong but slim man's body.' What this description indicates, aside from a tragic missed opportunity for Calvin Klein, is Mahler's strength. He was not the sickly saint of popular myth: he was an athletic, aggressive man, undeserving of pity.
Mahler's rise to the top - both as conductor and as composer - was fast and furious. He liked to say that he was an exile three times over - as a Bohemian in Austria, as an Austrian in Germany, and as a Jew all over the world - but, as Leon Botstein argues in an essay in the Mahler Companion, he was utterly Viennese in spirit and a master of Vienna's cultural politics. The son of a provincial tavernkeeper, he was brought to Vienna at the age of 15 for an audition at the Conservatory. The piano teacher Julius Epstein at once said, 'He is a born musician,' and when the boy's father reacted sceptically he added: 'In this case I am not mistaken.' After failing to win the student composing competition, Mahler took up conducting. He started out in provincial opera houses and moved up to Budapest and Hamburg. Many people responded as Epstein did, with the certainty of the converted. Brahms woke up during Mahler's Don Giovanni and said that it was the best Mozart he'd ever heard. The big prize was the directorship of the Vienna Opera, and when Mahler took it, in 1897, only the most rabid anti-semites questioned his credentials.
La Grange's new volume begins as Mahler was coming off his greatest triumph as a conductor. In 1903, he had asked Roller to stage Tristan und Isolde, and that production, with its shadowy, semi-abstract, Symbolist designs, inaugurated the modern practice of opera direction. In the following years, the Mahler-Roller team presented Fidelio, the Mozart-Da Ponte operas, and the beginnings of a Ring. The artistic élites of Vienna thrilled to Roller's conceptions, but musical conservatives began to have doubts. They complained that Roller kept the stage so dark that the singers' faces couldn't be seen; that Mahler had an eccentric taste in singers, favouring dramatic over vocal skills; that he spent too much time travelling around Europe conducting his own music; and that he had presented few notable premieres.
The biographer devotes page after page to Mahler's detractors, documenting their pettiness and ignorance. Not so evident is the anti-semitism that is often said to have driven Mahler from office. The ordeal he went through was one that Hans Richter had suffered before him - Richter 'left Vienna seven years earlier in a mood similar to Mahler's', La Grange writes - and that Felix Weingartner would undergo after him. Richard Strauss, Böhm, Karajan and Maazel were later victims. The Viennese love nothing better than to greet a new director as a saviour and then to peck him to pieces. (Seiji Ozawa is next in line for the booby-trapped throne.) Mahler's Jewishness was used against him, but it was never the principal issue. The connoisseurs had simply got bored and wanted a change. The remarkable thing is not that Mahler had to leave but that he survived for a full ten years: no conductor in the 20th century held sole dominion for so long.
Were Mahler's critics entirely in the wrong? If you look at the list of premieres that he presented in Vienna you will, indeed, find a string of obscurities, suggesting that his choices in new music were mostly political. And he did travel a great deal in support of his compositions. (La Grange describes each of these trips in stultifying detail, devoting one entire page to an incident of lost luggage.) Those who worked under Mahler at the Opera were at the mercy of his righteousness, his anger, his wild changes of mood. 'When Mahler himself was on the podium he could conjure extraordinary things from even minor performers by the magic of his baton,' Wilhelm von Wymetal, the head dramaturg for Weingartner in Berlin, said: 'But Mahler hated repertory opera and wanted exceptional festival performances twice a week . . . Woe to anyone who strayed into the Opera on other occasions!'
'Exceptional festival performances': there, in a phrase, is the ambiguous legacy of Mahler the performer. He took the narrow ideal of Bayreuth - immaculately prepared productions of a small set of works - and tried to generalise it in daily musical life. Opera would no longer be a vulgar, hit-and-miss entertainment for the crowd: it would be a deluxe, 'directed', theatrically stimulating, orchestrally refined occasion. And, it turned out, an expensive one. After Mahler came the Salzburg Festival and the whole European festival circuit, which grew steadily in opulence as the audience for classical music steadily declined. Mahler, for all his good intentions, gave opera away to the snobs.
There is also a dark side to Mahler's legacy as a composer, and Mahler's critics help us pinpoint it. One of the most fascinating objets trouvés in the La Grange biography - a storehouse of turn of the century music criticism at its best and worst - is a review of Mahler's Sixth Symphony by one Hans Liebstöckl, critic of the Illustriertes Wiener Extrablatt. Liebstöckl has the virtue, first of all, of being funny: his opening quip, 'Krupp makes only cannons, Mahler only symphonies,' has the touch of Karl Kraus. He also gives an early, sceptical perspective on the Mahler legend as it was gestating among the young people of Vienna. After a predictable assault on the material of the Sixth, he meditates interestingly on the spirit behind the music:
The right mood isn't there, nor the tenderness, the happy introspection, the calm inherent in creation. All these things were alive and shining for the last time in Johannes Brahms . . . After [Brahms] comes the circus of the moderns. The colossal symphony, billboard music, the obtrusiveness of the means: the legacy of Liszt, Berlioz and Bruckner, the makers of great occasions . . . Mahler is a mystic, he loves bells of all kinds, celestas, sudden chorales. He is forever on a pilgrimage, has always got something to atone for and put right. He composes original sin. The pure fools have always made the loudest noise. . . . There is now such a thing as politics in music, and Herr Mahler too has a strong party, furiously applauding and religiously intolerant. Cults and fanatical priests are everywhere nowadays.
Liebstöckl's review echoes the attacks that Hanslick launched on Wagner, and it repeats one of Hanslick's pet peeves: that Wagnerian monumentalism was destroying the natural dynamic of musical life. 'Wagner's operatic style,' Hanslick had written, 'recognises only superlatives, and a superlative has no future. It is the end, not the beginning.' Mahler's intentions were Wagnerian to the core. Scholars and critics often wonder why he never wrote an opera, and the answer is plain enough: Wagner had established the superlative in opera, and Mahler would now do the same for the symphony. He would trump everything that had gone before.
At the turn of the century, the atmosphere of the musical world was like an arms race, or a race to the moon. Mahler was building the biggest rockets. His competitive instinct emerged most clearly in his relationship with Richard Strauss - his only rival, as he admitted. The Mahler-Strauss connection is a fascinating one, and it takes up many pages of La Grange's book. In the years 1904 to 1907, Mahler fought for permission to stage Strauss's Salome, a work which impressed him somewhat against his will; and his failure to overcome the objections of the Imperial censors played a role in his decision to resign from the Opera. At the same time, he found himself dissatisfied with Strauss as a human being. He felt that Strauss didn't pay him enough attention, didn't take him seriously as a composer and, by extension, didn't take music seriously. This resentment of Strauss grew stronger as the years went by, and came to shape his philosophy.
The irony of the situation is that Strauss was for many years Mahler's most vigorous supporter. He first engaged with Mahler's music in 1894, when he organised a performance of the Mahler First and rehearsed it himself. In 1895, the Berlin Philharmonic, of which he was the temporary director, presented three movements of the Mahler Second. In 1901, he invited Mahler to conduct his Fourth Symphony with the Tonkünstler Orchestra, in Berlin. He often featured work by Mahler in his own programmes: the Wunderhorn songs, in 1900; Songs of a Wayfarer, in 1901; the First, again, in 1904. Also, in 1901, Strauss became president of the Allgemeiner Deutscher Musikverein, a powerful composers' organisation, and for several years running, the ADMV's summer festival had a Mahler work as its centrepiece. The Third was given its first complete performance at the festival of 1902; the Second was played in 1903; the Sixth had its premiere in 1906. After all this, the ADMV was jokingly renamed the Allgemeiner Deutscher Mahlerverein.
Why, then, did Mahler persist in thinking that Strauss had a low opinion of him? His correspondence records numerous slights and hurts, most of which seem to be the product of an insecure imagination. 'My friendly and respectable solicitude for him,' he wrote to Alma on one occasion, 'evoked no response and was probably wasted on him, since it went unnoticed. Repeated experiences of this kind make me begin to have doubts about myself and the world at large.' La Grange spends several pages trying to avoid the obvious conclusion that envy had taken hold. Strauss was at the time the more celebrated of the two composers, and his determination to establish Mahler as his equal meant that Mahler had to seek out ever more trivial pretexts for his ill will. After the final rehearsal of the Sixth, as the composer sat shattered by his own creation, Strauss burst in to announce that the mayor had died and that a funeral march should be played before the next night's performance. Alma Mahler recounted the episode as the collision of a pure spirit and a vulgar one, but Strauss was being his usual pragmatic self: mayors needed to be attended to, even after death.
In these years of Strauss's greatest fame, Mahler, who suffered from the Wagnerian disease of mistaking the personal for the world-historical, began to speak of the insignificance of contemporary musical judgment and of the ultimate wisdom of posterity. 'As long as I am the Mahler down here on earth,' he said, 'a man among men, I must resign myself to an "all too human" treatment as a composer. Only when I have shaken off this earthly dust will I receive my due.' He was the 'untimely man', in Nietzsche's phrase. Strauss, of course, was the 'timely' one. On another occasion, he wrote: 'My time will come when his is up.' The antipode, again, was Strauss. That last remark has been bowdlerised, in scores of books and essays, as 'My time will come.'
Such contempt for the public was a café-table affectation. Mahler worried immensely about the reception of his work and danced on air when a piece succeeded. In the pages of La Grange, he is repeatedly to be found having dinner with wealthy or famous admirers, sending notes to favourite critics, gauging his popularity in one city or another. When he sensed that he had left his audience behind with the instrumental experiments of the Fifth, Sixth and Seventh Symphonies, he composed his Eighth, a 'gift to the nation'. Step by step, he won over the sceptics, and in his later years scored many triumphs. He wrote consciously and directly for the audience of his time. In truth, Mahler and Strauss were after the same thing: grand entertainments interlaced with irony and sophistication. But Mahler would never admit that he was an entertainer.
It may seem inappropriate to characterise the high priests of Modernism in terms usually reserved for the producers of Hollywood blockbusters, but it is worth bearing in mind that just before Schoenberg discovered atonality he wrote Gurrelieder, the splashiest Wagno-Mahlerian spectacular of them all. For a while, composers were competing to see who could end a work with the most deafeningly over-orchestrated major chord, and thanks to Gurrelieder, Schoenberg held the trophy for a few years. Mahler took it back in the coda of the Eighth, with its thousand-odd performers and its spine-tingling augmented triads - major-key except more so. Schoenberg then tried a new tack: he and his pupils would write tiny, spooky pieces, stripped of triads altogether. He won the race into musical outer space.
Schoenberg, in his writings, converted Mahler's faith in posterity into a religion of incomprehension and neglect. If a contemporary audience likes you, he said, you're no good. At the same time, he himself delivered the verdict of posterity by painting Mahler, in a 1912 obituary, as a fragile, otherworldly saviour. That image, for all its obvious distortions, has prevailed in the public imagination. Schoenberg certainly owed Mahler something, because the great man had given him vital public support. At the premiere of the First String Quartet in 1907, Mahler had applauded ostentatiously and nearly got into a fistfight with an anti-Schoenbergian in the audience. Buried in La Grange's account of this episode is a less attractive explanation for Mahler's behaviour: appalled by the way Vienna had turned against him, he expressed his contempt for the establishment by applauding these outrageous new sounds. In private he admitted that he no longer understood what Schoenberg was doing. Was that generosity, or hypocrisy?
Mahler was never merely petty. The intensity of his devotion to music was recorded by admirers and enemies alike. 'I strive to preserve my positive, productive mood amidst the confusion of everyday life,' he wrote in a letter to Alma. But the need to underscore the words 'positive' and 'productive' suggests that they came with effort, and at a price. Mahler's symphonies had a military edge, a destructive energy: the territory in front of them had to be scorched and scoured for the shining towers to be erected. He showed a hatred of the status quo, of tradition, of all bourgeois values. Which isn't to say that he was a socialist, as some commentators have claimed. Witness this anecdote from Alma:
Mahler and I were badly shaken by the terrible San Francisco earthquake, but on the same day Professor Curie, the great discoverer of radium, was run over and killed by a carriage in Paris. Mahler and I knew of his hermit-like existence and his life, which was wholly dedicated to science. We unanimously agreed that this misfortune was the greater one. The discoverer and great benefactor of mankind, who sought and found this substance - versus the nameless mass of people swallowed up like a large question mark.
Many who attended Mahler's first nights, even those who praised him, commented on the violence, even the malevolence, of the music. It isn't so easy to hear those qualities now that his music has become the preferred soundtrack for romantic films. Julius Korngold, one of Mahler's steadfast advocates in the press, commented, in a review of the Sixth Symphony, on its 'satanic' and 'annihilating' character. (Mahler sent a friendly postcard in response.) Others spoke of the bitterness of his parodies. His myriad quotations stuck out more than they do now. Leon Botstein sees him as a satirist in the Fin-de-Siècle Viennese tradition, noting that he echoed and embodied Vienna's 'cultural artifice, self-satire, hypocrisy, irony and intolerance'.
His music would probably sound fresher if conductors were less inclined to treat him as a saint. Current performance style favours slow tempos and plush sonorities, sacralising the music as post-Wagnerian ritual. The quotations are pronounced in earnest, without quotation marks. I would plead with conductors to bring out the muscle, the anger, the nastiness, the wit in Mahler. If you listen to older recordings by Hermann Scherchen or Dimitri Mitropoulos you will see what I mean. Contemporary composers, meanwhile, should put away their Mahler for a while. Every other new work these days has a passage in which the strings are asked to bow heavily through hymnal harmonies, prompting critics to hit control-M for 'Mahlerian' on their computers.
Last season, the Walt Disney Company commissioned two composers - Aaron Jay Kernis and Michael Torke - to write works in the manner of the Mahler Eighth. Disney's CEO had evidently been so impressed by the Eighth that he wished to have a similar noise made by his own money. The premieres had a comical aspect, yet the end result was sad. Composers can no longer play at Fin-de-Siècle gigantism: when they work on the same scale, and with the same materials, they end up producing blasts of hot air. Mahler's own work is made to sound hollow and kitschy in turn. Hanslick's warning about the excesses of Wagnerism is apposite: 'He who follows will break his neck, and the public will contemplate the disaster with indifference.' It happened decades ago.
Alex Ross is the New Yorker's music critic.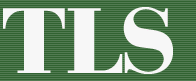 July 30, 2008
Mahler triumphant
A great composer nears the end of a great biographical voyage
HUGH WOOD
Henry-Louis de La Grange
GUSTAV MAHLER
Volume Four: A New Life Cut Short (1907–1911)
1,777pp. Oxford University Press. £70 (US $140).
978 0 19 816387 9
Read this article here
Gustav Mahler: Vienna - Triumph and Disillusion (1904-1907)
by Henry-Louis de La Grange
Oxford University Press
ISBN 0-19-315160-X
Hardback, 1,024 pages, 32 black and white plates, £35.00
This is the third volume of Henry-Louis de La Grange's magisterial biography of Gustav Mahler, one of the greatest literary undertakings of the last century.

This volume describes one of the most turbulent periods of Mahler's life - partly musical, with his problems at the Staatsoper now becoming more dominant, and partly emotional, with the marital difficulties in the Mahler household beginning to manifest themselves and the death, in 1907, of Mahler's eldest daughter, Putzi. By the end of 1907, we see Mahler about to undertake his odyssey to the United States, where he was to become music director of the New York Philharmonic-Symphony Orchestra, and the beginnings of his last creative rush that gave birth to the vast Eighth and Ninth symphonies.

It all began less ominously. August to December 1904 saw the first performance of Mahler's own Fifth symphony in Cologne and a new production of Fidelio, the work that Mahler revered above all others. The Fidelio is interesting because Mahler determined to insert the Leonore 3 overture after the Dungeon Scene - something which caused consternation amongst the critics, but drew support from, amongst others, Richard Strauss. In any event, the general impression of this Fidelio was of an interpretation that restored the work to become 'the opera of all operas'.
It fared better than his own symphonies. A performance of the Third under Stavenhagen in Munich brought dismal reviews, a performance under Nikisch in Berlin less so. Mahler was, therefore, not surprised to find that the German critics found the Fifth disconcerting. Only Otto Neitzel found the work universally attractive, whilst others simply could not understand its genesis. The general impression seems to have been of a work that contained thorns as well as roses.
Mahler's productions of Wagner's Tristan had ushered in a new way of presenting the great Wagner operas. Mahler now turned to the Ring, the intention being to stage the complete cycle throughout 1905 with Rhinegold in January, Walkürie in April, Siegfried in the Autumn and Götterdammerüng in late 1905-early 1906. In the event, only Rhinegold was produced during the 1905 season. Part of Mahler's difficulties during this early period were to do with administrative problems at the Hofoper. One with singers was partly down to wage levels which were deemed insufficient for singers to perform just with one organization. It left Mahler exhausted and disillusioned and was one of the principle reasons for his later desertion of Vienna for the New York. Mid to late 1905 proved keystones in Mahler's life. The Seventh symphony was completed, and the Fifth was given performances in Vienna (under Mahler, and savaged by the critics), Trieste (where it was misunderstood) and Breslau (where it was favourably received). Oskar Fried performed the Second symphony in Berlin and it was a triumph, particularly after the disaster of the 1895 premiere.
Mahler's relationship with Richard Strauss had been a long one (if not one of close friendship), but it intensified with Mahler's determination to perform Salome at the Hofoper. Censorship problems created innumerable difficulties for Mahler in Vienna and it was not until after the opera's Dresden premiere, with its 38 curtain calls, that Mahler hoped to be able to perform it. In the event, Austria did not see the opera until its first performance in Graz in 1906 and Vienna had to wait until 1907. The triumph of Salome, wherever it was performed, created something of problem for Mahler. Mahler expressed the conviction that he would not be understood in his own lifetime, and that Strauss' operas were superior to his own orchestral works. Shortly after the Graz Salome, Mahler premiered his own Sixth symphony. Although Alma Mahler noted that the great man seemed unconvinced by the work on the podium (and had difficulties deciding on the order of the second and third movements), he did receive a standing ovation by both audience and orchestra. The critics, however, were less complimentary with Otto Lessmann writing of the work's 'repulsive ugliness' and that the final movement was the 'cacophony of polyphonic labyrinth'. For other critics the work had 'tremendous will and indescribable technique'. For Mahler, it illustrated the differences between himself and Strauss more clearly than ever before.
Although no-one yet knew of Mahler's intention to leave Vienna he launched his final opera season with a formidable programme. Apart from the final two instalments of the Ring, there was also Zemlinsky's Der Traumgörge, Weber's Oberon, Goldmark's Ein Wintermärchen and Mehul's Joseph. But simultaneous with his announcement of the 1907 season, came a devastating attack on Mahler's occupancy of the Hofoper accusing him of almost bankrupting the company by pensioning off over 70 players, of producing playing that was often listless and, most destructive of all, of being obsessed with his own immortality. The criticism that Mahler had lost interest in the running of the Opera and had become preoccupied with the performance and composition of his own works only worsened the situation. It pushed Mahler to a decision he had long prevaricated over. He resigned with the words, 'I can't take it any longer'. Mahler's decade long occupancy of the Vienna Opera was over.
Reaction was mixed with many delighted, but others, most more influential, decimated at the decision. Hugo von Hofmannstahl, Arthur Schnitzler, Stefan Zweig, Lilli Lehmann, Arnold Schoenberg, Julius Epstein and Gustav Klimt were amongst those who asked him to reconsider. Mahler did not change his mind, instead considering the offer from the Metropolitan Opera in New York to perform there for six months of the year on a salary of 125,000 kronen (then the highest fee a musician had ever been offered), with free flights. Mahler was perceived as the greatest conductor in Europe and, more importantly for the Met, the pre-eminent conductor of Wagner. The Met would just not accept no and Mahler duly accepted.
The problems, however, continued to mount. The most severe was his diagnosis of a heart ailment (not a fatal heart disease as has so often been misquoted, but most likely a viral infection caused by rheumatic fever). This was not life threatening, but it took Mahler some months to realise this since he had been advised it would be debilitating. As 1909 showed, he conducted a constant 50 plus concerts with the New York Philharmonic per season, plus unlimited rehearsals and with no noticeable effects on his stamina. Putzi's death followed very shortly afterwards, adding to Mahler's grief - the intensity of which was more unsettling because of the short period of time in which the events happened. In December, Mahler left for New York and the beginning of the final phase of his life.
Henry-Louis de La Grange writes of these years with considerable style, drawing on virtually every source known to exist that relates directly to Mahler. The coverage given to Mahler's concert performances of his own works is amongst the most extensive, recalling in detail entire reviews of the symphonies. The 800 pages of actual biography are not the only reason to acquire this vast book. The appendices, which are partly devoted to in-depth analyses of the Sixth, Seventh and Eighth Symphonies (all written during the 1904-1907 period) are masterpieces of elucidation. They are amongst the finest Mahler analysis I have ever read. Other appendices outline the entire Staatsoper repertoire during the period and all of the singers who performed under Mahler.
The next volume to be published will be Genius Struck Down (1907-1911). It should complete what will surely be not just the definitive work on Mahler, but one of the greatest musical studies of all.
Marc Bridle

11:55 AM 2/6/1998
Biography's depth mirrors Mahler's
By LYNWOOD ABRAM
MAHLER: A Biography. By Jonathan Carr. Overlook Press, $29.95.
THE composer Gustav Mahler was a high priest of romanticism: He believed in the supremacy of feelings over reason. Mahler, however, in his life and in his music, took the idea to extremes.
"One of us must be crazy, and it isn't me," said the 19th-century music critic Eduard Hanslick. Hearing Mahler's Symphony No. 1 in D when its faraway strains were new, Hanslick complained the work lacked design. To his ears, its jarring shifts from banal tunes to soaring melodies also seemed perverse.
Conductor Arturo Toscanini, Mahler's colleague at New York's Metropolitan Opera, called the composer "a crazy man" and never performed his music.
Eighty-six years after Mahler's death, most of his gargantuan symphonies have found their way into the standard orchestral repertory. Oddly, in an age of such ideas as "small is better," Mahler's protracted conceptions are finding increasing favor.
As a person, Mahler was brooding, difficult and demanding. He seemed in love with death, even suicidal. He called himself an "abandoned one," friendless and restless. "What way out is there but self-annihilation?" he asked.
His marriage to Alma Maria Schindler, the attractive daughter of a distinguished Austrian landscape artist, was a disaster. Schindler, an aspiring composer and an anti-Semite, married two Jews, first Mahler, later the novelist Franz Werfel. Between Mahler and Werfel, she married architect Walter Gropius, founder of the Bauhaus. Schindler disliked Mahler's music and didn't care much for the man, either.
Schindler's chief interest was Schindler. Introduced to the composer Alexander Zemlinsky, she asked: "Do you think that someone as extraordinarily creative as I am could still not have heard your opera?"
As a conductor, Mahler re-touched Beethoven's orchestration, a heretical act then as now. Even so, Mahler is now regarded -- on the basis of contemporary accounts -- as one of the greatest conductors. As conductor of the New York Philharmonic, Mahler programmed new and unfamiliar works, including his own, only to be greeted by many empty seats in the hall. When, however, he collaborated with such soloists as the pianist-composers Ferruccio Busoni and Sergei Rachmaninoff and violinist Fritz Kreisler, the crowds increased.
One of the curious things about Mahler is that despite the glories of his operatic conducting -- Brahms was bowled over by Mahler's performance of Mozart's Don Giovanni -- he never composed an opera.
Mahler's songs may be his finest achievement. His nine rambling symphonies, several with vocal soloists and choruses, and parts of a never-completed 10th symphony, take Wagnerian chromaticism and grandiosity to the extreme. His most ambitious work, the Symphony No. 8, called the "Symphony of a Thousand," usually is performed with fewer participants than its nickname suggests. It does employ a considerable force, including eight soloists, several choirs, and an organ.
Mahler delighted in shocking, startling and overpowering audiences. "He took it as a small triumph when, at the Budapest premiere [of the First Symphony], a lady listener jumped with alarm at the finale's first fortissimo crash and scattered her belongings on the floor," according to this biography of the composer.
The capacity of Mahler's music to shock has long since faded. He is now ranked with his contemporaries Jan Sibelius, Richard Strauss and Rachmaninoff. As an orchestrator, Mahler stands with such masters of the art as Nikolai Rimsky-Korsakov, Maurice Ravel and Benjamin Britten.
From the beginning, Mahler's music attracted devoted admirers and equally fervent detractors. His champions included conductors Bruno Walter, Willem Mengelberg, Otto Klemperer, Leonard Bernstein, Dmitri Mitropoulos and Georg Solti. Two former conductors of the Houston Symphony Orchestra, Leopold Stokowski and John Barbirolli, were notable interpreters of Mahler.
Mahler's American debut on Jan. 1, 1908, conducting Richard Wagner's Tristan und Isolde at the Metropolitan Opera with Olive Fremstad making her American debut as Isolde, was a sensation. Three weeks later, Mahler's account of Don Giovanni was an even greater triumph. The cast was almost a roster of the Golden Age at the Met: Antonio Scotti (as the Don), Marcella Sembrich, Alessandro Bonci, Feodor Chaliapin, Johanna Gadski and Emma Eames.
Of this performance, the critic Henry Krehbiel wrote: "The Metropolitan's walls have never echoed to anything as exquisite as last night's instrumental music ... The effect was ravishing."
In the following year, Mahler became conductor of the New York Philharmonic. Beginning in 1907, however, he lived in peril of death from a heart problem. On May 18, 1911, a few weeks before his 51st birthday, he died in Vienna.
The young composer Arnold Schoenberg attended the funeral, as did Bruno Walter, the poet and dramatist Hugo von Hofmannstahl and the painter Gustav Klimt (one of Schindler's old flames), but not Schindler. She was ailing, it was said.
Mahler believed in reincarnation. "We will all return," he said. As he reluctantly killed a fly, he said: "You too are immortal."
More than 2,500 books and articles have been written about this composer. Drawing on detailed knowledge of Mahler's life and work, Jonathan Carr has achieved an impressive and immensely readable study. The book includes an illuminating bibliographical essay and recommendations on recordings.
Unlike most of Mahler's work, Carr's book also has the beauty of brevity.
Lynwood Abram is a free-lance writer and reviewer. He lives in Danville, Ky.

MAHLER
By Jonathan Carr.
Illustrated. 272 pp. Woodstock, N.Y.:
The Overlook Press. $29.95.
Song of the Earth
A biography of Mahler for old and new devotees of his music.
By JOHN ROCKWELL
They used to say that except for Jesus Christ (or maybe it was Napoleon), nobody was the subject of more books than Richard Wagner. After a few decades of relative neglect, however, Gustav Mahler must be catching up to his erstwhile idol. Even if that claim comes close to Mahlerian hyperbole, it reflects the centrality to our time of a musician once better known as a conductor than as a composer. Jonathan Carr's deft little summary of the literature makes that amply clear, yet aside from the basics -- Henri Louis de la Grange's compulsively detailed multivolume biography, Donald Mitchell's searching musical analyses and Alma Mahler's still-controversial memoir and (bluntly edited) collections of letters -- he limits himself largely to his own, highly selective personal favorites.
After all that tonnage of Mahlermania, what are we to make of this slim, almost chatty volume? Carr is a foreign correspondent by trade, apparently -- to judge from the cursory biographical information on this book and the tone of his prose -- untrained in musicology. He writes as an enthusiastic amateur for enthusiastic amateurs or for readers who, having been touched by Mahler's music, might want to know more.
Carr is British, and his country's tradition of the gentleman musicologist has been a long and honorable one. Even Andrew Porter, who has done more than anyone in recent decades to introduce musicological rigor to journalistic criticism, is himself not a musicologist by formal training. The British musical amateur (the word, after all, originally meant a ''lover'' or ''devotee'' of an art) sharing his love for other amateurs is perhaps akin to the relative conservatism of 20th-century British composition. Not for most Britons those wild flights into the positivist empyrean, so beloved of tough-guy academic serialists and fearsome parsers of musical syntax.
What Carr offers here is an intelligent, solidly based, up-to-date account of Mahler's life interleaved with non-technical but still perceptive musical insights. I must confess that at first I found his approach, or more precisely his tone, simplistic -- with his earnest explanations of all things musical and nonmusical and his dogged translations of German titles perhaps best rendered in English in the first place. But the sensible lucidity of his writing convinces on its own terms. Carr is, above all, balanced. (Which does not mean that in his perceptive essay on recommended recordings he always prefers the safe over the ecstatic. Just sometimes.) The last line of his introduction, after sketching contradictory views of Mahler -- saint, devil, idealist, careerist, healthy, sickly, optimistic, death-obsessed, guilt-ridden Jew, quasi-Buddhistic converted Roman Catholic -- asks, ''Which of them is the real Mahler?'' But of course he never fully resolves the contradictions, and quite properly so; instead he juggles all of them in the air, the way Mahler himself seems to embrace all possibilities in his music.
Mahler's life, in roughest outline, goes like this: A musically gifted German-speaking Jew, born in Bohemia, gains entrance to the Vienna Conservatory and climbs rapidly up the ladder as an opera conductor, from the smallest posts (Laibach) to the most prestigious (Vienna Court Opera and Philharmonic, Metropolitan Opera and New York Philharmonic). On the way he establishes himself as a symphonic conductor, although never with the success he enjoyed in the opera house. He has many affairs, although the strength of his libido and the skill of his amatory technique remain in doubt. He woos and wins the fairest damsel in Vienna. And oh yes, working almost exclusively in the summers between musical seasons, he composes enough music to claim posthumously a firm place in the pantheon.
Mahler won devoted admirers, and their legion has only grown since his death in 1911. Like all devotees (''amateurs''), they seem to see in Mahler some aspect of themselves. Thus he became the death-driven forebear of all the agony of the 20th century. He became the archetypal Jewish composer, both for the Nazis and for his latter-day champions (many of them Jewish), who seem unfazed by their hero's seeming indifference to his own tradition and his seemingly calculated conversion to Catholicism. He became a hero for rigorous modernists (Schoenberg) and, with his collages of music grand and banal, high and low, for post-modernists as well. His anxieties and a four-hour walk in the woods with Sigmund Freud opened the doors to post-Freudian analysis of his music. And his technical sophistication (despite his own laments that he should have paid more attention in his Vienna counterpoint class) made him fair game for the positivist parsers.
Carr maneuvers carefully through all this, alert to the latest discoveries and interpretations and generally fair-minded in his judgments. He is also sweetly willing to dally by the roadside of his tale to explore a point that catches his fancy (just when Mahler first met Alma, or the proper tempo for the Adagietto of the Fifth Symphony). To those with a feminist bent, he may seem a little hard on Alma, who in Mahler literature is either a trivial, heartless coquette or, less frequently, a martyr in a world of egomaniacal men. Carr debunks the image of Mahler as wasted and morbid, seeing buoyant optimism up to the end (which came from a heart already weakened by bacterial infection that could have been dispatched by penicillin a few years later).
On the whole, Carr's musical descriptions seem apt, and in them he makes another balanced compromise between formalist abstraction and crude life-art parallels. Only very occasionally, and rather endearingly, does the amateur fan emerge: ''No Mahler score, perhaps no score at all, better repays prolonged scrutiny,'' he enthuses about ''Das Lied von der Erde''; so much for ''Tristan und Isolde,'' so much for Bach. And only occasionally can one flush him out in an actual error: Hans Gregor, who succeeded Felix Weingartner as director of the Vienna Opera in 1911, is unfairly dismissed as ''no musician but (evidently more important) a canny businessman''; he was also a noted stage director.
But by and large Carr knows what tale he's telling and he tells it well. He is good on the posthumous Mahler, too, putting Leonard Bernstein's immense contribution to the Mahler legacy in proper perspective and recognizing the crucial role of the long-playing record in establishing Mahler as a mainstream composer. One wishes the main text, before Carr gets to a consideration of the literature and the recordings, ended more eloquently. Throughout, his prose style remains stubbornly British in its tone and idioms, eschewing Continental rhetoric, let alone central European angst, in favor of good common sense.
But there is nothing wrong with good sense, especially in an introduction to a complex and contradictory composer. Minor grumbles aside, Carr has written a valuable book, even a valuable addition to the swelling Mahler bibliography. It will be less necessary for the specialist than for the amateur. But it is smart enough not to insult the expert, and that smartness and an amateur's passion infuse what could otherwise have been a dutiful run-through. This is a book that does its own tradition, that of the purveyor of enlightened, gentlemanly insights, proud.
John Rockwell is the editor of the Arts and Leisure section of The Times.
CHAPTER ONE
Mahler
A Biography
By JONATHAN CARR
The Overlook Press
From Province to Promised Land
The scene: a forest in early morning. The mist is starting to lift and sunlight to flicker through the trees, but still every shape is indistinct. Only sounds seem half-way real; a cuckoo's call, a distant flourish of trumpets, a burst of laughter and what could be a folk tune. It might be just a dream--of Arcadia perhaps. Then the locals give the game away with a rumbustious, thigh-slapping dance. We are surely in Austria, or thereabouts.
With this nature tone poem Mahler begins his First Symphony. Parts of it so far might have been composed by contemporaries like Antonin Dvorak or Bedrich Smetana, but Mahler goes on to shatter the idyll in his own unique way. Groans and squawks from instruments playing at their limits parody a funeral march on the theme `Bruder Martin' (`Frere Jacques'). Snatches of Jewish melody slide in, then fade into a resigned lullaby which brings no real rest. The last movement storms in without a pause, sweeping away idyll and parody with a triumphant, at least implacable, march. Dall' Inferno al Paradiso Mahler called it; then, as he often did, withdrew the title. If people could not grasp what he meant from the music itself then words would not help.
Many people could not. `One of us must be crazy and it isn't me,' wrote Vienna's most influential critic Eduard Hanslick, baffled by the symphony's apparent lack of form and mish-mash of styles. Others were still less charitable, snarling about a `cacophony', a `monstrosity', even `Jewish gibberish'.
It is easy to tut-tut such lack of insight now that the work is firmly entrenched in the repertoire. Perhaps too firmly. Frequent repetition can dull the shock-effect of this revolutionary symphonic debut; and Mahler certainly did mean to shock. He took it as a small triumph when, at the Budapest premiere, a lady listener jumped with alarm at the finale's first fortissimo crash and scattered her belongings on the floor. Searing pain and wry humour, dreamy introspection and animal high spirits, a will to emerge on top come what may; there are already plenty of clues in this First Symphony to its creator, especially to his complex and often misconstrued early life.
The complexities start with a definition problem. Leonard Bernstein underlined it when he called Mahler `a little German-Czech-Moravian-Jewish-Polish boy'. He was wrong about the Polish part and he might have said Austrian rather than German but the rest is quite correct. Mahler came from the very centre of volatile central Europe. He was born to Jewish parents on 7th July 1860, in a poor Bohemian village called Kalischt (Kaliste) roughly midway between Prague and Vienna. As a child he got to know dozens of Czech folk melodies, some of which strayed into his music, and as a man he still seems to have understood the Czech language passably well. But when he was only a few months old the family moved to the nearest town of Iglau (Jihlava) in neighbouring Moravia.
A move to the next province as such was not an enormous upheaval. Bohemia and Moravia shared much common history. They had once been linked as the so-called `lands of St Wenceslas' crown' and the border between them was never sharply defined. But Iglau itself was a largely German-speaking enclave, thanks to an inflow of Austrian and Bavarian workers which had begun centuries before. There Mahler began to devour the classics of German literature and first heard German music. Iglau was not, strictly speaking, German all the same. Like the rest of Moravia and Bohemia, Hungary and Galicia, Croatia and Transylvania, even Lombardy in north Italy, it was part of the polyglot Austrian empire, ruled for centuries from Vienna by the Habsburg dynasty and, in Mahler's time, on the decay. In 1866, a few days before Mahler's sixth birthday, Bismarck's Prussian army smashed the imperial Austrian forces near Koniggratz in Bohemia, less than 100 miles north of Iglau. Indeed, for a few months Iglau became a Prussian-occupied town. A year later the Habsburg empire split into two unequal halves, a Hungarian and an Austrian one, though with the same painstaking, well-intentioned Franz Joseph I as their common sovereign. Four years after that a united German empire, excluding Austria-Hungary, emerged under Prussian leadership as the dominant power in Europe.
Paradoxically the kind of Europe into which Mahler was born seems closer these days than it did in the Iron Curtain era, when East and West were brutally divided and the so-called `People's Democracies' were held under Moscow's thumb. Now Germany (albeit a very different one from Bismarck's) has reunited and the two halves of the continent are trying to come together, despite signs of resurgent nationalism, in a rather fuzzy European Union. Franz Joseph's empire was hardly less fuzzy than the present European club centred on Brussels. What had mainly held its millions of Germans and Magyars, Czechs and Slovaks, Poles and Serbs and Slovenes together was loyalty to a single ruling house. That loyalty began to crumble as the empire's peoples sought to realise a growing sense of cultural and national identity. The Germans, the biggest and most powerful group, felt torn two ways--to Franz Joseph in Vienna and to Bismarck's Reich.
Mahler can have known little in detail about this when he was a child and later he showed only a very fleeting interest in politics. But he surely sensed the strains of a world in upheaval, of growing national feeling all around, of battles fought almost on his doorstep. Much more directly he felt the tension of being born a Jew.
In later life Mahler claimed to be `thrice homeless, as a native of Bohemia in Austria, as an Austrian among Germans and as a Jew throughout the world. Everywhere an intruder, never welcomed.' That oft-quoted statement is somewhat disingenuous. Mahler was not a refugee shunted willy-nilly from one spot to another. Most of the time he chose to move because he received offers of better jobs. But it is true that from early on he was aware of being part of a minority which did not fit in, and into which, moreover, he did not fit. In Bohemia and Moravia, easily the most advanced part of the empire with good communications and fast-developing industry, Jews made up less than two per cent of the population. Hard-working and relatively well-educated, most of them prized German as the language of a great culture and of the empire's elite, as something you had to master to get ahead. They saw towns like Iglau and, above all, Vienna as a promised land, but one which long stayed a mirage because Jews were not allowed to move about the empire and settle at will. That was changing when Mahler was born, thanks to liberalisation steps decreed by Franz Joseph. The Jews, among them the Mahlers, began a long march into the towns. However hard many of them tried, they did not become truly German in the eyes of the native Germans. But they tended to be seen as a kind of Germanic fifth column by, among others, the increasingly assertive Czechs.
It was against this background that Mahler grew up although Iglau itself, where he spent his first fifteen years and many holidays afterwards, was a tolerant spot. Some accounts suggest it was not so much tolerant as stultifyingly dull (a `hick town' the composer Ernst Krenek called it) but they are too harsh by half. Back in the Middle Ages Iglau was one of Europe's main silver-mining centres and for a time housed the royal mint. Later it became a leather and textiles centre important enough to have the main imperial post route from Vienna to Prague rerouted through it. In Mahler's time it was a thriving community of more than 20,000 people, famed for good schools, a strong choral tradition and, not least, for its huge square, more than 1000 feet long, surrounded by brightly decorated houses and dotted with fountains.
Most of the spots Mahler knew best were either on the square or within a minute or two's walk of it. One was the German Gymnasium (high school) where Mahler later claimed to have `learned nothing'. That remark was made tongue-in-cheek although it is a fact that Mahler tended to dream over his books and picked up more outside the classroom than inside it. Also nearby was the municipal theatre, accomplished (or at least ambitious) enough to put on operas like Mozart's Don Giovanni and Bellini's Norma. The ten-year-old `Maler', as a local paper called him, gave his first reported piano recital there and won an ovation despite the ropy instrument on which he had to play. By that time he was already something of a veteran. He had first begun thumping on a dusty old piano he found as an adventurous little boy in his maternal grandparents' attic. The next day the instrument was trundled round to Gustav's home by ox-cart and from then on he never looked back. More musical input came from the local Roman Catholic church of St James (Jakobskirche). Although Jewish, Mahler was allowed to sing in the choir there and had some private lessons in harmony from the choirmaster, Heinrich Fischer.
Around the corner from the theatre was a barracks from which Mahler must first have heard the sound of trumpet calls and marches. Perhaps he even saw troops setting off for the slaughter at Koniggratz or the wounded returning with the Prussians at their heels. At any rate from very early on martial music filled him with mingled fascination and fright. When he was about three he trotted out of the house, dressed only in his shirt, and clutching an accordion, and was drawn away Pied Piper-like by a passing military band. He got lost and bystanders agreed to take him home only when he played them the tune he had heard from the soldiers. Around the same time his fine ear won Mahler a less admiring audience at the newly built synagogue (razed by the Nazis in 1939). Vexed by what struck him as the ugly noise made by the congregation, he bawled for silence and, to his mother's horror, broke into his favourite street song--a ditty partly in polka rhythm about a wayfarer dancing wildly at an inn. Meanwhile he was beginning to compose. His first known piece was a polka preceded by a funeral march.
Just off the lower end of the square are the two houses where the Mahlers lived, the first rented on arrival in Iglau, the second bought twelve years later. They are solid, spacious, buildings with two upper storeys--far more prepossessing than the long, low dwelling lacking glass in the windows from which the family had moved in Kalischt. Upstairs Mahler's father, Bernard, built up quite a library and later proudly displayed in a glass frame a certificate showing he had been made a freeman of Iglau. A servant, a nurse and a cook were employed to help out with the huge family--fourteen children in all, although around half died young, including Gustav's favourite brother Ernst. Downstairs Bernard established his business, mainly making and selling liquor with a bakery on the side. As trade grew he set up branches elsewhere in town.
Bernard has sometimes been called `an assimilated Jew' but clearly he did not turn his back on Judaism altogether. He was elected a committee member of the local Jewish community and his wife and children, at least, attended the synagogue. How often Bernard went along too is unclear. Probably he was far more dedicated to his business than to religious observance, or indeed anything else. The Mahlers never became rich and as a student in Vienna Gustav was always strapped for cash, but the evidence does not show he was brought up in squalor. He was possibly a little ashamed of the way his father earned a living, although that does not mean he was ashamed of his father. In 1904 he asked a biographer, Richard Specht, to call Bernard simply `a tradesman'. That may look like a cover-up but then Specht had proposed writing that Bernard ran `a pothouse'. Arguably Mahler was more accurate.
Does it matter much whether he was or not? The issue may seem dangerously close to the world of How many children had Lady Macbeth?, that fine satire on fanatics for detail whose labours add not a jot to our understanding of Shakespeare. But `the impressions of Mahler's youth', as one close friend put it,'run like a scarlet thread through his whole life.' And, one should add, through his whole work. Mahler once compared composing to playing with building blocks gathered in childhood. Identify those early impressions wrongly and the `scarlet thread' will lead to an absorbing caricature of a composer, but not to Mahler.
Mahler's home life is often said to have been sheer hell. His widow, Alma, set the pattern in her hugely readable but error-ridden memoirs. According to her, Mahler `dreamed his way through family life and childhood. He saw nothing of the unending tortures his mother had to endure from the brutality of his father, who ran after every servant, domineered over his delicate wife and flogged the children.'
If Mahler had really seen nothing of the tortures it is unclear how Alma knew about them. But she has naturally been treated as a prime source and the few early photos available seem on the face of it to confirm her dire picture. Here is Bernard, fist clenched on a table and glaring out over his walrus moustache as though warning, `Just wait till I catch you.' And there is Gustav aged about six, wide-eyed and lip-biting, evidently poised for flight. How easy to put two and two together--and make five. In a passing remark years later Mahler recalled the photo session. He had been scared to death because he thought that he was about to be scooped up, stuffed inside the camera and then stuck on a piece of cardboard.
Bernard was certainly no saint but the evidence does not show he was a devil either. He was blunt and ambitious, energetic and overweeningly persistent. Much of that he inherited from his mother, a stubborn old bird who was still peddling drapery from door to door in a heavy box at the age of eighty. One tale has it that when given what she felt was an unjust fine, she tramped off to Vienna, won an audience with Franz Joseph himself and the fine was dropped. No doubt the story is apochryphal but because it fitted her so well it was often retold.
Bernard had a travelling sales job too but he went one better than his mother and got hold of a horse and cart. Reckoning that knowledge was power he read books voraciously, even studied French, in spare moments on trips. It was no love match on either side when in 1857 he married Maria Hermann (usually called Marie), daughter of a soap-boiler and, at nineteen, ten years his junior. She limped and had a weak heart but arguably it was a step up socially for Bernard and he would have got a dowry. The first child, Isidor, died soon after birth in 1858. The second was Gustav.
An authoritarian father, a suffering, constantly pregnant mother, brothers and sisters borne off regularly in coffins; that, alas, was still an all too familiar picture in the nineteenth century. It did not necessarily mean that children grew up psychologically maimed, still less that the pressures turned them into great creative artists. All the same, Mahler's family background makes it sorely (for many irresistibly) tempting to try to fathom him and his music via the psychiatrist's couch. None other than Sigmund Freud did just that; at least, he made a stab at analysing Mahler during a few hours' stroll round the Dutch town of Leiden in 1910. The outcome was predictable. Freud concluded that Mahler had a Holy Mary complex (mother fixation) and unearthed an early incident which seemed to explain much about the character of Mahler's work. Mahler is said to have remembered that after a `specially painful scene' between his parents, he ran out of the house and heard a passing barrel organ grinding out a popular tune, `Ach, du lieber Augustin'. Hence, we are told, the stark contrast between the tragic and the banal became fixed in his mind for life. According to Freud's biographer, Ernest Jones, Mahler even `suddenly said that now he understood why his music had always been prevented from achieving the highest rank through the noblest passages ... being spoilt by the intrusion of some commonplace melody.'
This is absorbing but dangerous stuff. The barrel organ tale comes from a summary by Jones of an unpublished letter which Freud wrote to a confidante in 1925 and which may not fairly reflect what was said at the Leiden meeting fifteen years earlier. True enough, the tragic or noble and the banal are often juxtaposed in Mahler's work. That is one important reason why it is so intense and, for Mahler's fans and foes alike, memorable. But it is hard indeed to believe Mahler really identified this as something involuntary which kept his music `from achieving the highest rank'. He was certainly a self-critical composer, constantly revamping his orchestration and even urging conductors to do the same after his death if they felt something sounded wrong. But there is no sign either before or after the alleged revelation in Leiden that he tried to revise out of his work intrusive `banalities'. On the contrary there is a great deal of evidence that he knew just what he was doing when he put them in.
Freud's comment about a `Holy Mary complex' has helped sustain a distorted view of Mahler's relations with his parents. Despite the `dreaming' which Alma reports, Mahler was under no illusions about how things really were between Bernard and Marie. `They were as ill-suited as fire and water,' he told a lady-friend when he was in his mid-thirties. `He was all obstinacy, she was gentleness itself.' Blunt words but not enough to justify the frequent claim that Mahler hated his father and so identified with his mother that throughout his life he unconsciously imitated her limp. Demonstrably there was much of both his parents in Mahler, of Bernard certainly no less than of Marie. He needed no barrel organ incident to fix the pain of stark contrast in his mind. It was already there. The battle between fire and water, as it were, was implanted in Mahler at birth and it never ceased to rage.
Mahler always referred to his mother with love and claimed that in his Fourth Symphony's bitter-sweet Adagio, perhaps his loveliest, he pictured her smiling through tears. Still, when told in 1889 that she was at death's door he neither pulled out of the performance he was down to conduct that evening nor, it seems, did he get to her funeral a few days later (though he had attended his father's earlier the same year). He was surely grief-stricken but he bottled up his feelings because his duties came first. That does not prove he was callous but nor does it suggest a `mother fixation'.
As for imitating his mother's limp, that too belongs in the bulky file of `great Mahler myths'. Mahler did have a very odd, jerky walk which no one who saw him could fail to notice. Some called it a nervous tic but this was denied by his daughter Anna, who as a little girl often went strolling with him. She said Mahler simply changed his rhythm every few steps. Why he did so is unclear. Perhaps his mind was full of those passages with abruptly shifting pace and beat so characteristic of his work. At any rate this oddity of rhythm was not confined to his gait. One exasperated rowing partner reported that Mahler constantly changed his stroke without warning, then blamed others for the resulting confusion.
Mahler's feelings for his father were surely quite different, but it is debatable whether they amounted to hatred. During his spell as a conductor in Hamburg, after Bernard's death, Mahler showed a visitor round his flat and told him, `On that chair my good father used to work.' Perhaps `good father' was just a form of words. The Mahler children often referred to `dear father' in their letters, even when they were seething over some real or imagined paternal misdeed. But if Mahler had despised his father, would he have been carting that battered armchair about? It must have been a sign, if not of love, at least of a certain gratitude and respect. After all, it was Bernard who had encouraged Gustav to pursue the piano, no doubt hoping his son would become a money-spinning virtuoso, and who later let him study at the Vienna conservatory, though evidently not helping him much to pay the fees. When young Gustav was mistreated by a family with whom he had been sent to stay in Prague, a wrathful Bernard descended, packed his son's things and took him straight home. He had unwittingly got Gustav into the jam in the first place, but he acted with typical dispatch once he heard what was going on.
From his father Mahler inherited, among other things, voracious ambition and unshakeable will. If he had not he would probably have got little further in life than conductor of the Iglau choral society. Like his father too he was not squeamish in his methods. At six or seven he was already giving piano lessons for about 5 crowns an hour and boxing his pupils sharply on the ears whenever they played a wrong note. Later as a piano accompanist he gave warning kicks to the victim employed to turn the pages of his score. The page-turner decided to kick back. `You Schweinehund,' shouted Mahler when the piece was over.
Mahler also had traits Bernard lacked--a sense of diplomacy, an ability to pull strings behind the scenes and a readiness to flatter obsequiously when he felt this would serve his cause. He would have gone far in politics, had he wished. He might also have made his mark as a writer. Early on he began poking into his father's Iglau library and later became a real bookworm, weeping with laughter over Cervantes' Don Quixote, devouring Dostoyevsky, especially The Brothers Karamazov, and ploughing through the German classics. Throughout his life he shot off thousands of letters. Hundreds survive, often thoughtful, vivid, funny. When in his twenties, he was advised by a scholarly friend to drop composing for writing because he had `such a sovereign command of words and so penetrating an insight into human psychology'. `I can't help it,' Mahler replied. `I just have to compose.'
It was not all an indoor life of books and music. Although he was small and rather pale, young Gustav had plenty of friends and spent a lot of time out of doors. When his comrades came round to his house to play in the courtyard and cellars, as like as not it was Gustav who led the pack and suggested new games. In summer he spent long hours with them splashing around in the municipal baths and hiking through the surrounding Bohemian-Moravian highlands--full of beauty and mystery with their thick forests, streams, castles and ancient burial mounds.
They were full of music too. It is hard to fathom just why an area within a radius of only about 150 miles from Mahler's birthplace should have produced so rich a harvest of composers; Smetana, Dvorak, Janacek and Suk in the nineteenth century, Krommer, Dusek and the Wranitzky brothers in the eighteenth and dozens of others, often hugely productive. The reasons are many, from the backing of music-loving aristocrats to the special skills of teachers and instrument-makers. But part of the answer must lie in the mystery and beauty of the landscape itself and of the sounds which belonged to it. In Mahler's case there is no doubt about it. `Nothing but the sounds of nature' is how he once (over-simply) defined his work. He should at least have added `and the sounds of man in nature', like the distant call of the post-coachman's horn which he heard so often as a child. Sometimes two coaches would pass and each virtuoso aboard would try to outdo the other, sending one brilliant fanfare after another resounding across the countryside. Mahler recalls such episodes above all in the Scherzando movement of his Third Symphony. He does so with a deep nostalgia. The world was soon to have no more need of post-coaches and their ebullient musicians.
More input for a budding composer came from the little country bands, usually just a few strings with clarinet, trumpet or bagpipes. Mahler often trekked off to hear them. Friedrich (Fritz) Lohr, a close friend who went with him on one such outing, recalled that `there was dancing, there was rhythm, causing heart and senses to vibrate as though intoxicated. There was the zest for life and sorrow too' as girls dressed in bright petticoats and with heads bowed to their partners' chests circled as though in a solemn ritual. Zest and sorrow together: Lohr might have been describing so many ambivalent passages in Mahler's work.
The picture of Mahler the solitary dreamer is not wrong, but merely incomplete. Alma tells how Bernard once took Gustav on a walk in the woods, then had to pop home for something. He got involved in other matters and temporarily forgot he had left his son behind. Hours later, after nightfall, he found Gustav sitting unafraid in the same spot, lost in contemplation. There is no reason to doubt Alma here since so many other witnesses over the years tell similar tales; of the absent-minded Mahler who stirred his tea with his cigarette; of the self-absorbed Mahler who sat studying a score for ages in a motionless train, unaware the engine had been uncoupled; of the moody Mahler who would switch from eloquence to silence in a trice for no apparent reason; of the creative Mahler who shut himself away in isolated country huts and who wrote `Ich bin der Welt abhanden gekommen' (`I am lost to the world'), one of his--or anyone's--finest songs.
Even if we knew none of these tales, Mahler handily supplies quite a rounded self-portrait in just three early letters. One of them, very long and histrionic, was written to a student friend when Mahler was not quite nineteen and giving piano lessons to a family in a village in Hungary. It was a lonely spot. At sunset Mahler would climb a linden tree on the heath, gaze out over the Danube and listen to the melancholy croaking of a frog in the reeds. In his letter he sadly recalls his dead brother Ernst (Mahler had been sketching, but then abandoned, an opera called Herzog Ernst von Schwaben) and rails against `modern hypocrisy and mendacity' in art and life, asking, `What way out is there but self-annihilation?' He ends: `Oh my beloved earth, when, oh when, wilt thou take the abandoned one unto thy breast? Behold! Mankind has banished him from itself, and he flees from its cold and heartless bosom to thee! Oh, care for the friendless one, for the restless one, Universal Mother!'
Few of Mahler's letters are quoted as often as that one. It is held to reveal even at that early stage so many features of the mature composer--uprooted, solitary, introspective, nature-intoxicated, near-suicidal. Some commentators find in it uncanny links with Das Lied von der Erde (The Song of the Earth), one of Mahler's farewell works written three decades later. None of that is wholly off target. But a few months later Mahler, in the throes of an unhappy love affair with Josephine Poisl, daughter of Iglau's chief telegraphist, writes to another student friend. This letter is less well known.
`My dear friend, I have got myself quite badly entangled in the silken chains of the darling of the gods. The hero "now sighs, now wrings his hands, now groans, now entreats", etc., etc. I have really spent most of the time, indulging in every kind of bitter-sweet daydream; I have said "Ah" when I got up and "Oh" when I went to bed ... My eyes are like a couple of squeezed-out lemons, and there is not a single tear left in them.' Having unburdened himself of that Mahler adds a PS, `If you can, lend me a fiver, but only if this is absolutely convenient,' and then a PPS, `I have now been carrying this letter around in my pocket for two weeks already. Reply immediately!'
How different the tone; more to the point, how intentionally different. In the second letter Mahler writes that `I have forced myself into a facetious pastoral style so as not to fall into the old, trite lamentations.' However intense the pain, and no doubt unrequited love in Iglau hurt him just as much as his Weltschmerz in Hungary, Mahler compels himself with a strong dose of irony to snap out of it. Evidently his self-discipline did not extend to posting the letter promptly but maybe in the mere writing of it he achieved his main, cathartic purpose. Perhaps, too, three songs he dedicated to Josephine at around that time had a similar effect.
When he wrote those letters Mahler had already passed out of the Vienna conservatory. Four years earlier, in 1875, he was still pining to go there and looking for allies who would help persuade a doubtful Bernard. He struck gold with Gustav Schwarz, manager of an estate in Morawan north of Iglau, who heard Gustav play the piano and said he should study music. Knowing that an estate manager was just the kind of person his father would listen to, Mahler wrote Schwarz a letter which, for a fifteen-year-old, was a masterpiece of diplomacy. Couched in the politest terms, Mahler said his `dear father' was hesitating to agree to `our plan' because he feared Gustav would neglect his academic work and get into bad company if he went to Vienna.
`Even when he seems to be inclining to our side,' Mahler wrote, `you must remember that I ... have only myself to rely on in my struggle against the superior power of so many "reasonable and mature people". That is why I beg you to be kind enough to call on us on Saturday, 4 September, for you are the only person who can really win my father over.' Schwarz called and Bernard gave in, though he insisted that Mahler pursue his schoolwork as an external student in Iglau as well as music in Vienna.
There are two versions of what happened next. One is that Bernard took Mahler to Vienna to seek expert advice from Julius Epstein, professor of piano at the conservatory. Epstein is said to have come out of lectures, heard Mahler play for five minutes at most and announced, `Mr Mahler, your son is a born musician ... I could not be wrong.' It is an engaging tale told by Epstein himself, albeit nearly four decades later when he was nearly eighty. The other version comes from Schwarz who says he took Mahler to see Epstein at Baden, near Vienna. According to Schwarz, the professor was not at all impressed by Mahler's pianistic skill but recognised his talent when the boy finally played some pieces of his own.
Whichever account is right (perhaps there were really two visits, one by a still sceptical Bernard following up one by Schwarz), the result was the same. Mahler enrolled at the conservatory on 10th September, two months after his fifteenth birthday.
In principle Vienna should have dazzled anyone from the provinces, especially an impressionable youngster. Magnificently defying the gloomy signs of the times, the capital in 1875 was in the throes of a huge construction programme as though the empire were set to last for ever. By order of Franz Joseph, the fortifications encircling the old city had been torn down to make way for a wide, tree-lined Ring boulevard flanked by grand new buildings. No expense was spared. Twenty types of marble alone were going into the erection of a new (albeit largely powerless) parliament. Semiprecious stones were being used to decorate the new Burgtheater, not so much a playhouse as a temple of German drama. Inside the `K.K. Hofoperntheater', the Imperial and Royal Court Opera opened six years before, gold and cream filigree work glowed in the light of 4000 gas lamps. Outside, fountains spouted fresh water carried direct to Vienna from the mountains by a new irrigation scheme.
The Ring's construction naturally gave the Viennese great scope for their favourite sport--grumbling. The coffee houses hummed with complaints about soaring costs, filthy road works and, worst of all in a city where culture counted above convenience, repellent design. Malicious criticism drove one of the opera house's two architects to suicide. The other died soon afterwards of heart failure. But all that aside, the new boulevard was as fine as any being planned for Paris in the same era by the much-acclaimed Baron Haussmann. Even the teenage Adolf Hitler, on a trip to Vienna three decades later, reported with a rare flash of poetry that the Ring was `like an enchantment out of the Thousand-and-One Nights'.
If Mahler was similarly impressed there is no record of it. That may just be because this time of his life is not well documented anyway. On the other hand, at least until his marriage in 1902 Mahler showed little interest in the visual arts, even disdained them as far inferior to music. A letter written in 1890 on his first visit to Florence gives no hint that he saw a single picture there. Rome he remembered chiefly for its dreadful orchestra. So perhaps Mahler really did not not think much of the architectural splendours of Vienna, not even of the fine neo-classical Musikverein building close to the Ring where the conservatory had just been rehoused and where he had to spend so much time.
Surely, one would think, the student Mahler must have haunted the Court Opera which he was to take over in triumph two decades later. But what evidence there is, including accounts that when he took up conducting he had to learn many operas from scratch, suggests that his attendance in those early years was infrequent. This is sometimes put down to his chronic lack of cash and it is true that he rarely had the price of a square meal. He was constantly on the move from one dingy lodging to another, absent-mindedly leaving behind items of clothing in each--much to the despair of his mother who warned that he would soon have nothing left to wear. Trying to help out, Bernard sent a green coat so comically oversized that it trailed along the ground when Mahler put it on. Still, most of Mahler's conservatory friends were just as poor but they somehow got to the opera all the same. Hugo Wolf, for instance, spent much of his student life queuing for entry to the Vierte Galerie (the gods) and writing ecstatic letters home, especially about his idol Richard Wagner.
`The Master of Bayreuth' had visited Vienna sporadically since 1832, running up huge debts which helps explain why he did not come more often. His revolutionary music, abrasive personality and trenchant writings about art and life divided the city into warring factions. Symptomatically, Wagner had scored a hit in Vienna in 1861 with Lohengrin but his later and--to his critics--abominably discordant Tristan und Isolde had been abandoned there as unplayable after more than seventy rehearsals. In 1875, when he was back again to conduct concerts and supervise the production of Tannhauser, the battle over him was, if anything, fiercer than ever. The contras, grouped around the venerable Johannes Brahms, included the critic Hanslick, lampooned by Wagner as the pedantic Beckmesser in Die Meistersinger von Nurnberg, and much of the old guard at the conservatory. The pros included Anton Bruckner, somewhat oddly as he was a humbly devout composer and teacher ill-suited to any kind of earthly conflict, and several music students--especially Wolf. When Wagner was in town, Wolf hung around for hours so that he could open the carriage door for the great man as he left his hotel for the opera. Wolf then raced along the Ring to be on the spot to open the door again when Wagner arrived.
Mahler did not waste his time on gestures like that although he too fell under Wagner's spell, sometimes with painful results. When he, Wolf and another music student, Rudolf Krzyzanowski, began to bawl part of Gotterdammerung at the digs they shared, a furious landlady pushed them out into the street and locked the door behind them. Still, that show of enthusiasm for Wagner's music does not prove that Mahler was keen to see Wagner's works, or anyone else's, in the opera house, especially not in static, unimaginative productions at least as common then as now. Even when Mahler attended or conducted symphony concerts, there was generally a yawning gulf between what he heard and what his inner ear told him was in the score. In the opera house the gap was wider still--between what he believed the music expressed and what he witnessed on stage. That helps explain his lifelong exasperation with the opera business in general and why, after a couple of early efforts, he wrote no more works in the genre. Wagner felt much the same as Mahler about conventional opera houses but he drew a different conclusion, creating the Bayreuth Festival Theatre to give at least his own works the staging and acoustic he felt they deserved.
There is a triple irony here. Mahler despised much about opera but conducted it, not least Wagner, supremely well. Bayreuth was one theatre he really did admire but, because of the anti-Semitism of Wagner's widow Cosima, he never conducted there. Moreover, whatever skills Mahler may have learned in his three years at the Vienna conservatory, conducting was not among them. There was still no course for it in those days although orchestras had grown much larger and scores more complicated. Conductors simply emerged thanks to their wide musical knowledge, leadership qualities and, when they could get it, practice. There was a conservatory orchestra in which Mahler played the percussion but there is no record that he took up the baton. If he did, evidently the result was not thought worth a mention.
So what did Mahler learn? Not as much as he should have done, according to Guido Adler, five years older than Mahler and a close but critical friend for more than three decades. Curiously, although Adler was highly musical and came from a Jewish family in Iglau, he and Mahler did not meet until both were in Vienna. Adler had already passed through the conservatory when Mahler entered it, but he stayed on in town studying music history at the university. Sometime in the second half of the 1870s, the paths of the two fellow Iglauites crossed. Adler writes that although Mahler `had good teachers in piano playing and harmony, his introduction to the higher theoretical subjects (counterpoint and composition) was anything but profound and purposeful. His talent had to overcome this defective education and only years later ... could Mahler remedy these deficiencies.'
Harsh though that view sounds, Adler was never a man to overstate his case. Certainly Mahler thought little of most of the conservatory staff and made that plain. His harmony teacher, Robert Fuchs, was a composer of pleasant orchestral serenades who later remarked with some perplexity that Mahler played truant and yet knew everything Counterpoint Mahler learned (or, according to Adler, did not learn) from Franz Krenn, a dry disciplinarian whose deadly dull tuition helped persuade Wolf to abandon his conservatory studies prematurely. Mahler announced he was dropping out too but, more purposeful than the explosive Wolf, he soon wrote a grovelling letter to the director, Joseph Hellmesberger, begging for reinstatement. Hellmesberger agreed but Mahler can hardly have recalled him with affection. Although leader of a fine string quartet which Mahler surely heard and admired, the director was a choleric anti-Semite. When Mahler made copy errors in the score of a symphony he had written for performance by the conservatory orchestra, Hellmesberger hurled the manuscript to the ground and refused to conduct it even when the mistakes had been corrected. Mahler promptly composed a piano suite instead. `Since it was a much weaker and more superficial work,' he noted later, `it won a prize while my good things were all rejected by the worthy judges.'
Only two of Mahler's teachers really impressed him. One was that same Professor Epstein, elegant pianist and publisher of Schubert's piano works, who had recommended him for the conservatory and who soon became his mentor and friend. When Mahler had to write to the conservatory's governors asking to be let off all tuition fees, Epstein added a postscript offering to guarantee half the sums due. He also helped out by finding piano pupils, including his own son, for his impoverished student. Mahler was duly grateful. Long after he had left the conservatory he still wrote back to his old master telling him his career was going well and, wryly, that he was just as arrogant as ever.
Under Epstein's watchful eye Mahler became a fine player, carrying off the top piano prize in his first year with a performance of part of a Schubert sonata. Could he have made his career as a concert pianist? Four piano rolls he recorded in 1905 of excerpts from his songs and symphonies, the only aural evidence we have of Mahler the interpreter, raise doubts. Indispensable though the recordings are, above all as a guide to the temp: he wanted, they are rather sloppily played. No doubt Mahler by then was out of practice. In any case it is a boon that he took the conducting road instead. Without that long experience wrestling with often recalcitrant players in many different halls, his orchestration would surely have been less expert.
The other teacher to impress Mahler was Anton Bruckner, albeit through example not instruction. So much folklore has grown up about the ties between the two that it is not easy to get at the truth. For instance, Mahler and Bruckner were absurdly bracketed together for decades mainly because they both wrote nine big symphonies (even that is not quite true) widely thought not worth playing. Alma claims in her memoirs that Mahler gave a complete Bruckner cycle in the United States, but he only conducted three of the symphonies anywhere (plus, once, a single movement of a fourth). One biographer writes that Mahler religiously attended all Bruckner's lectures, another that his attendance was sporadic, yet another that Bruckner thought so much of his young pupil that he always walked with him down several flights of stairs when saying goodbye.
Mahler said flatly in a letter written in 1902 that `I was never a pupil of Bruckner's; this rumour must have arisen from the fact that I was continually seen about with him in my earlier days in Vienna, and that I was certainly one of his most enthusiastic admirers and publicists. Indeed, I believe at that time I was the only one there was, apart from my friend [Rudolf] Krzyzanowski.' Here Mahler's recollection is partly at fault. Bruckner had many keen followers, at least among the students. For them he was both an eminent master and, although he was already in his fifties, a naive but agreeable companion. On the one hand he was instructor in harmony and counterpoint at both the conservatory and Vienna university, as well as a genius in improvising at the organ. On the other he liked little better than to stump off in his baggy old trousers for a chat over a few beers, or to stand at concerts with young people rather than sit with his prim and proper peers.
Bruckner showed Mahler that even a composer who venerated Wagner could still find fulfilment writing symphonies, which Wagner had soon abandoned. Perhaps the near-Wagnerian scale on which Bruckner built his works influenced Mahler too. Apart from that the two had little in common. Mahler's orchestral palette is far more varied than Bruckner's, or indeed almost anyone else's. With Bruckner melody generally dominates, with Mahler development. Although Mahler, like Bruckner, uses folk-dance (especially landler) and chorale themes, he tends to set them in a context which casts doubt on the simple joy they express. For Mahler peace of mind is never attainable for long; for Bruckner it usually seems secure---though not quite always. The massive discord which climaxes the Adagio of Bruckner's unfinished Ninth Symphony, his last, matches almost anything in Mahler for desolation.
No wonder even Bruckner's faith wavered at times. On 16th December 1877 he conducted the Vienna Philharmonic in the first performance of his Third Symphony. It was a fiasco for him and a bitter but salutary lesson for Mahler. The orchestra, which had rejected Bruckner's First Symphony as `wild' and his second as `nonsense', hardly put its heart into the premiere of the Third. Whistling and jeering soon erupted, especially from the anti-Wagnerites. Gradually the hall emptied. At the end only a few dozen students were left, among them Mahler who had seen Hellmesberger joining in the jeers. Soon afterwards Mahler presented a grateful Bruckner with a piano-duet version which he had made of the ill-fated Third, possibly with Krzyzanowski's help. According to Alma, he later used part of his own royalties to help promote Bruckner's work, though proof of this is lacking. At any rate, from that December night at the latest, he can have had no illusions about what the world, especially the `music capital' Vienna, could throw at a composer determined to go his own way.
That lesson alone surely did not decide Mahler's future course but it must have weighed heavily. He wanted to compose but vividly saw the danger of trying to subsist on that alone. A career at the piano seemed too restrictive. He was not a born teacher although much later he was offered, and refused, the directorship of the conservatory. That left the supremely taxing compromise solution he finally adopted until his death--conducting to earn his keep and `part-time' composing, usually in his summer holidays. Later Mahler claimed that had he won the coveted Beethoven prize with his cantata Das klagende Lied (The Song of Lament) when he was just twenty-one, he would never have got caught on the conducting treadmill. Perhaps he really believed that. More likely the Bernard in him meant he was too practical and ambitious to risk working for reward only in heaven. Bruckner could do that, but then he generally seemed certain that heaven really existed. In any case a jury which included Brahms and Hellmesberger awarded the Beethoven prize to Mahler's harmony teacher Robert Fuchs. Das klagende Lied did not even take second or third place.
It was not least that steel in Mahler which marked him out from his student friends. Wolf, with Schubert perhaps the greatest of all songwriters, felt Mahler had stolen his idea for an opera called Rubezahl and broke with him for many years. He finally died insane. So did Hans Rott, said by Mahler to be as gifted as himself, soon after being advised by the grumpy Brahms to give up composing. So did Anton Krisper, who wrote music and wrote about it but was not really happy doing either. Of those conservatory comrades who did make their way, Krzyzanowski became conductor in Weimar (after an uneasy spell sharing duties with Mahler in Hamburg), Adler developed into Austria's most distinguished musicologist and Arnold Rose became leader of the Vienna Philharmonic, subsequently marrying Mahler's eldest sister Justine. But none of them showed Mahler's drive, even ruthlessness.
It would be easy to end this account of the first Vienna years there. Apart from a fragment of a piano quartet and a few songs, none of Mahler's music before Das klagende Lied has survived; indeed Mahler claims he never finished the works he began in those days because he so quickly became dissatisfied with them. After passing out of the conservatory in 1878 with a diploma (but without one of the coveted silver medals for exceptional achievement won by nine of his fellow graduates), he went on to study at the university. Evidently he did not learn much there, later admitting he only attended the `Vienna woods' with any regularity. Finally in 1880 an agent called Gustav Lewy signed him up and found him his first job. It was a summer one conducting bits and scraps, as well as setting up music stands and stacking chairs, before dozy guests in an Austrian provincial spa called Bad Hall. Mahler had grave doubts whether to take Lewy's offer, desperate though he was for cash, but wise old Epstein advised him to do so at once because `you'll very soon work your way up'. That forecast proved more accurate than even Epstein can have expected.
Well before leaving Vienna, however, Mahler became involved with a strange character called Siegfried Lipiner who had a big, probably decisive, influence on him. This part of Mahler's story is often skirted, partly because it seems to have little directly to do with music, partly because even in German-speaking countries Lipiner's name is not widely known nowadays. But back in the late 1870s Lipiner, a Jew from Galicia in the far east of the Habsburg empire and only four years older than Mahler, was already being spoken of as a prodigiously gifted poet and dramatist. Friedrich Nietzsche and Wagner, no less, were among his early admirers. His eloquence was legendary. Although stunted like a gnome, he at once caught the attention of any gathering with his hypnotic eyes and intense rhetoric. Mahler was not easily impressed by his contemporaries and, when he was around, the spotlight rarely fell on others. Lipiner was an exception. In his letters, Mahler usually referred to him as `dearest Siegfried' and expressed boundless enthusiasm for his work. Apart from a break of several years after Mahler's marriage, the two remained in close contact for the rest of their lives and died within months of one another. Significantly Alma, who resented most of her husband's old friends, particularly the closest ones, reserved special venom for Lipiner.
It is not clear when the two first met but it was probably around 1878 at a meeting of one or other of those hodgepodge bands of German nationalists and socialists, Wagnerians and literary buffs, vegetarians and bon vivants typical of Vienna in that era. One such group, hundreds strong, was the Leseverein der deutschen Studenten (Reading Society of German Students) which aimed to `preserve the German character' of Vienna university. Another, more select, was the Pernerstorfer Circle (named after its socialist founder Engelbert Pernerstorfer), which exalted German culture and sought the unity of all German-speaking peoples. In such circles talented Jews like Lipiner and Mahler, drawn both by the finest products of the German mind and by a simple desire to belong, seemed more German than the Germans. At one gathering when those present sang `Deutschland, Deutschland uber alles' reportedly to a particularly fiery march tune, it was Mahler who pounded out the piano accompaniment. One of those singing along on that occasion was another Jewish friend of Mahler's called Victor Adler (no relation to Guido). Adler later even made common cause with Georg von Schonerer, one of Hitler's early heroes, before breaking with extreme nationalism and founding the Austrian Social Democratic Party.
For Mahler, the political element in all this ran only skin-deep. Decades later when he was in principle an `establishment figure' as director of the Vienna Opera he did vote for Victor Adler and even briefly joined in a workers' May Day demonstration; but that is all that is known (and probably all there is to know) about his post-student involvement with politics. Nor did he stick very long to the modish vegetarianism prescribed (though not adopted) by Wagner in his Religion und Kunst (Religion and Art) to achieve `a thorough-going regeneration of the human race'. Although Mahler often joined Adler, Lipiner and others at a gloomy cellar-restaurant in Vienna to dine on spinach and the like, we find him some years later in Budapest tucking into knucklebone and horseradish sauce.
If that had been the sum of Mahler's non-musical activity in those days it would be worth no more than a wry smile. But it was very probably at that stage in Vienna, not more than a decade later in Hamburg as is often assumed, that Mahler first came to grips with German philosophy. His later letters and the accounts of those close to him show how intensely he studied not just works by famous thinkers like Arthur Schopenhauer and Nietzsche, but also those by relatively obscure ones like Gustav Theodor Fechner (1801-87) and Rudolf Hermann Lotze (1817-81), who both sought a synthesis between science and metaphysics. In all likelihood it was Lipiner who back in the late 1870s either first fired Mahler's interest in these writers or at least acted as a major catalyst. After all, by the time he met Mahler, Lipiner had already written a major work on Schopenhauer, he had studied under Fechner in Leipzig and he personally knew Nietzsche who called him `a veritable genius'. That background and Lipiner's fervour must have made a deep impression on the young musician, with his hitherto largely undirected fascination for literature and ideas.
To point to Mahler's interest in philosophy is one thing, to show it had an influence on his approach to music quite another. He did not need Schopenhauer to tell him that music was the highest of the arts, though no doubt he was happy to have his own view confirmed from so renowned a source. Superficially, Nietzsche's impact is easier to show, though Mahler eventually rejected Nietzsche who had the effrontery to turn bitterly against Wagner. Mahler used a Nietzsche text from Also Sprach Zarathustra (Thus Spake Zarathustra) in his Third Symphony and even briefly dubbed the whole work, after Nietzsche, Die frohliche Wissenschaft (The Joyful Science). The symphony's brutal contrasts, from a percussive free-for-all at the start to a concluding rapt Adagio, he explained in part as frenzied nature under the god Pan finally being refined into the world of the spirit. Here too Nietzsche is close--the Nietzsche of Die Geburt der Tragodie (The Birth of Tragedy) who sought to show that great art emerges only through a fusion of the ecstatic, `Dionysiac' world and the calm `Apollonian' one.
True though that is, it does not get to the heart of the matter. What really absorbed Mahler was not this or that theory about art, let alone finding a handy text for his song-symphonies. Something much more vital was involved. As he later wrote in a bid to explain what was at stake in his `Resurrection' Symphony, `What did you live for? Why did you suffer? Is it only a vast terrifying joke? We have to answer those questions somehow if we are to go on living--indeed, even if we are only to go on dying!'
Nietzsche gave an answer of a kind with his doctrine of `eternal recurrence'; namely that everything in history comes round again in vast cycles and hence that we should only live in a way we are willing to see repeated for ever. Fechner, for whom stones and plants as well as animals had souls, took another view of immortality. For him mankind passed through three stages; the lowest an unbroken sleep until birth, the next--earthly life--an uneasy alternation of sleeping and waking, and the highest an eternal awakening through death, which was really a second birth. Schopenhauer, a keen student of oriental religion, saw salvation from the world he detested in an ascetic self-denial much like the Buddhist ideal of Nirvana. A similar notion mightily impressed Wagner too. In a letter to Liszt in 1855, Wagner extolled the Buddhist view that living creatures went on being reborn, and their souls refined, until they caused no more pain to others. `How sublime and uniquely satisfying is this teaching,' wrote Wagner, `in contrast to the Christian-Judaic dogma according to which each human being ... merely has to behave himself in the eyes of the church through the short space of his life on earth, in order to lead an extremely easy life for the rest of eternity.' Time after time Wagner toyed with the idea of an opera on the Buddha, but he never got round to it.
That Mahler imbibed much of this is clear, not least from comments he made to Specht, his biographer. `We will all return,' Mahler said. `Our life only has sense if it is shot through with this certainty and it is wholly unimportant whether in a later reincarnation we recall an earlier one. What counts is not the individual and his memory ... but only that great movement towards perfection, that purification which progresses with each reincarnation. That is why I have to live ethically, to spare my Self a part of the road when it returns.'
Did Mahler believe those remarks and similar ones he made at other times? He desperately wanted to. But he never stopped looking for further evidence, whether in the latest discoveries in the natural sciences (he kept in close contact for years with the distinguished physicist Arnold Berliner), in the dialogue between Ivan and Alyosha on the existence of God in The Brothers Karamazov or in Goethe's speculation about redemption and rebirth. Most of all he sought for proof through his own work. `Goethe said immortal things on this subject,' Mahler noted once during a talk about man's role in the cosmos. `What I want to say I am naturally only able to express fully in music.... That is what has been given to me and for that I will be called to account.'
That does not mean Mahler's works are simply potted Schopenhauer, Nietzsche and Co. set to music; that we can identify this or that philosophical proposition as we can, say, the baby's howl or the mother's tantrum in Richard Strauss's tone poem Sinfonia Domestica. But all Mahler's symphonies, including Das Lied von der Erde, are attacks from different angles on the biggest issues man faces, the meaning of life and the paradox of death. Sometimes the assault is explicit, as in the `Resurrection' Symphony or in the Eighth with its setting of the last scene of Goethe's Faust. Sometimes it is implicit, as in the non-vocal Fifth Symphony which begins with a funeral march and struggles through to a joyful chorale even Bruckner would have been proud of. It is even implicit in Mahler's decision, after early flirtation with opera and chamber music, to express himself almost entirely in symphonic form. Only the symphony offered him the scale and structure to seek in music what his favourite thinkers expressed in words. That he then enlarged the scale and almost burst the structure is testimony, not to love of gigantism for its own sake, but to the intensity of the search.
This is not the place to delve deeper into the symphonies. It is enough to note here that when Mahler, aged not quite twenty, left Vienna for that dismal little job in Bad Hall, his head was not only full of the sound of folk-song and Bohemian bands, trumpet calls and marches, Bruckner chorales and Schubert sonatas. It was also throbbing with the problems of philosophy and metaphysics he had thrashed out, above all, with Lipiner. That too helped form Mahler the composer.

Mahler's Body
By
David Schiff
This article appeared in the July 13, 2009 edition of The Nation.

June 24, 2009
Read this article here
THE NEW REPUBLIC
October 4, 2010 |
Read this article here