main page, here
HER HUSBAND - Hughes and Plath - A Marriage, by Diane Middlebrook
TED HUGHES - SYLVIA PLATH
U.K. edition

Literary life
(Filed: 31/05/2004)
Mark Sanderson peers into the world of books
………………………………………………….
Can there possibly be anything left to say about that ill-starred pair of poets Ted Hughes and Sylvia Plath? Diane Middlebrook thinks so.
Her new book, Her Husband: Hughes and Plath - A Marriage, published this week by Virago, "follows a single line of inquiry through the maze of Hughes' life as he enters into the partnership, struggles and prospers in it, loses the partner but not the relationship, and turns the marriage into a resonant myth".
While truffling through the Hughes archive at Emory University in Atlanta, Georgia, Ms Middlebrook discovered that the poets were "recyclers avant la lettre. They used magazine wrappers and each other's discarded typescript as drafting paper", the biographer told me.
"They were choosy, though. Only the New Yorker wrappers were good enough for drafting poems." Given the vast amount of secondary material already written about Ted and Sylvia, Ms Middlebrook must now feel she is also an expert at recycling.
………………………………………………………………….
Sun 6 Jun 2004
Partners in rhyme and unreason

HER HUSBAND: HUGHES AND PLATH - A MARRIAGE
Diane Middlebrook
Little, Brown, £20

THE afterlife of Sylvia Plath has been an eventful and acrimonious affair. Since her suicide in January 1963, her memory has been fought over by critics, radical feminists, psychologists, biographers, literary historians, film directors and the surviving members of her family. Two awkward questions stand at the heart of the Plath controversy. Was her husband, Ted Hughes, in any way responsible for her decision to end her life? And does she deserve her reputation as a major 20th-century poet, or was she merely one half of an interesting but insignificant creative duo?

Diane Middlebrook's intervention in the affair is the first full-length double biography of Plath and Hughes. It follows hot on the heels of Ronald Hayman's life of Plath published last year, and Elaine Feinstein's pioneering biography of Hughes from two years earlier. Middlebrook makes some bold and contentious claims about the current state of their reputations. Plath, she writes, was "one of the most important women poets who ever lived". About Hughes's achievement as a writer she is less certain. He is cast as the grieving widower and keeper of the flame, but often the biographer finds it difficult to get excited about his writing. She is willing to make an exception for Birthday Letters, Hughes's poetic memoir of his marriage to Plath, which he published at the end of his life, in 1998, when he knew he was dying of cancer.

Hughes was born in Yorkshire in 1930; Boston-born Plath was two years younger. They met when she was on a scholarship at Cambridge University in 1956. Her Journals, published in 1982, describe her immediate impressions of the burly Yorkshireman. He was "colossal" and "hunching around over women". When he kissed her on the mouth and neck, she bit him "long and hard" on his cheek, drawing blood.

They married barely four months later, but the violence of this first encounter persisted. Middlebrook quotes from a revealing letter Hughes wrote to one of Plath's early biographers: "People misunderstand utterly the stuff of my relationship to her". When she was in her fits of rage, he says, "it was like trying to protect a fox from my own hounds while the fox bit me. With a real fox in that situation you would never have any doubt why it was biting you". The animal images in this letter invite comparisons with the natural world of Hughes's poems. Both literally and figuratively, theirs was a marriage red in tooth and claw.

Here, then, is an unexpected new perspective on the Hughes-Plath ménage. Far from being the long-suffering victim that feminist criticism has made her out to be, Plath emerges as a woman capable of vicious rages and poisonous literary rivalry. She suspected a conspiracy against her when a lukewarm review of her 1963 novel, The Bell Jar, was published in the Observer with a poem by Hughes on the facing page, but in reality this was no more than a coincidence. According to Hughes - who is not, admittedly, an impartial witness - Plath was willing to neglect everything, including her two children, for an uninterrupted morning at her desk. There is an iron will behind her writing, and a fierce determination to achieve success regardless of the cost to those around her. On the subject of her death, Germaine Greer comments: "Suicide was a coin that Sylvia Plath was always waiting to spend."

Yet this is not to say that Hughes emerges from Middlebrook's narrative as an innocent or wounded party. The account of his marital infidelities, especially his affair with Assia Wevill in the early 1960s, is fair-minded and unsparing. Middlebrook deals briskly with the (unverifiable) claim that Plath's suicide was precipitated by the news that Assia was pregnant with Ted's child. If the charge is true then it is very damaging indeed. Assia's suicide in 1969 mirrors Plath's death almost exactly: both women killed themselves by placing their heads in gas ovens. Just before she died, Assia killed Hughes's six-year-old daughter with an overdose of sleeping pills.

The posthumous story of Plath's manuscripts is a complicated one, and Middlebrook does her best to make sense of the confusion. Many of the handwritten drafts of Plath's poems were stolen from Hughes's house, and other important documents, including an unfinished novel and the final volume of her journal were, according to Hughes, simply "lost". Acting as literary executor to his late wife, Hughes was obliged to take responsibility for the development of her reputation, but his involvement in new writing projects meant that the publication of her poems, diaries and letters was delayed for years. When Anne Stevenson wrote the authorised biography of Plath in 1989, she agreed not to speak in detail about Hughes's affair with Assia, and Stevenson acknowledged in a preface that her book had been, to some extent, rewritten by Olwyn Hughes, Ted's sister and literary agent. There were rumours of a cover-up, but these appear to be unfounded.

What is remarkable, given the traumas of Plath's life and death, is that Hughes succeeded in making substantial art out of it. His strongest collection of poems, Crow (1970), speaks of death in the abstract with a combination of horror, fascination and gallows humour. At the end of his life he translated Alcestis by Euripides, which is, as Middlebrook points out, a play about "the death of a wife and her return from the underworld". Its finale deals with the traumatic education of a husband. Plath, we are told, had studied the play shortly after her marriage to Hughes, and her copy is inscribed "Sylvia Hughes, Cambridge, 1957". The biographer makes it clear that Hughes was haunted by her memory, and that it infected almost every word he wrote after 1963.

The story cannot yet be said to be at an end. When Hughes sold his private papers to Emory University in America in 1997 (more than 100,000 pages in 86 boxes), he stipulated that part of the archive should be closed to researchers until 2023. Not that this will stop scholars from adding to the already considerable literature on Plath and Hughes.

The most pleasing feature of Middlebrook's biography is its intelligent engagement with the poems. She takes the writing as her starting point and works outwards into the private lives of her subjects. Her judgments are cool and sensitive, even when the poets she writes about are behaving hysterically. To have arrived at a position of informed detachment on Plath and Hughes must have been a difficult task, but it was worth the effort. This is an important book which deserves to last. Everyone who cares about the poetry of the last century will want to read it.

June 5, 2004
Together for ever
Her Husband by Diane Middlebrook
The author reminds us how right it is that that these two bodies of literature should continue to be considered together, says Erica Wagner

Sylvia's other half

Diane Middlebrook revisits a much mythologised couple with a fresh look at Ted Hughes's poems and other writings. Haunted by Plath's presence, they reveal a mythic view of himself as her husband

Jane Stevenson
Sunday June 6, 2004
The Observer
Her Husband
by Diane Middlebrook
Little, Brown £20, pp384
This admirable and judicious addition to the 19 competing biographies and 49 critical studies of Sylvia Plath and Ted Hughes currently listed is not so much another biography as a study of a literary construct: Hughes's presentation of himself as Sylvia Plath's husband in the context of his own editorial, critical and poetic oeuvre.
Diane Middlebrook's approach has the great merit of confining attention to what actually exists - words on paper - rather than on unrecoverable and unknowable concepts such as 'the truth' or 'the real Sylvia Plath'. Thus, it is fundamentally the story of Hughes as editor, redactor and interpreter, based principally on the two-and-a-half tons of paper he sold to Emory University in 1997.
Plath and Hughes are perhaps the most intensively mythologised couple of the 20th century, not least because they persistently interpreted their own actions in mythic terms. Hughes's basic understanding of his own creative process was that it was the gift of the 'White Goddess' as defined by Robert Graves, necessarily embodied in some actual woman; which made it peculiarly difficult for him to come to terms either with what the women in his life needed from him, or with Plath's independent creativity.
But while Hughes was nourishing his chthonic connection with the eternal Mother, Plath's mythos, by contrast, became increasingly Oedipal: she found that she needed to destroy the monster Daddy, and such trailing projections of him as an attraction to father-figures, a discrepancy between their respective needs which was driving a wedge between them by 1963 even without the involvement of extraneous factors.
Apart from these fundamental difficulties, some of the misunderstandings between the pair are tragicomic: Hughes signed up for a sibyl, but found that, at least some of the time, he had got a Martha Stewart; and unfortunately, British intellectuals in those pre-Elizabeth David days were robustly tolerant of squalor, discomfort and terrible food.
There was nothing in Hughes's background (or foreground) likely to give him the slightest sympathy with American-style home-making, and his coterie found Plath's domestic-goddess perfectionism more astonishing than anything else.
Middleton's exposition of the couple's life together maintains a dry, anthropological tone which suggests, with reason, that the premises on which they conducted their relationship are as remote as the lifestyle of the Flintstones.
However, one reference point which Plath and Hughes undoubtedly had in common was DH Lawrence, evident from their first meeting. Lawrence was an inescapable influence on Fifties Cambridge, but one of the most interesting things about Plath is that her private writings make it quite clear that she was simultaneously determined to fulfil Lawrentian agendas of wom anhood, and to have and care for children, while at the same time, she intended to be a genius to the top of her bent, a creative misreading of no mean order.
Though Middlebrook aims to tell the story of one marriage and its aftermath, her account does not conceal that being a husband was not Hughes's strong suit. To lose one partner to suicide might look like accident; to lose two looks, as Lady Bracknell said, like carelessness, but even after the death of Assia Weevil, Hughes continued repeatedly to be distracted from the reigning White Goddess by the next one to come along at the traditional interval of six to seven years.
With Birthday Letters (1998), Hughes recreated himself as the most Baroque representation of widowerhood since Sir Kenelm Digby, but this transmutation of experience into art, for all the painful immediacy of some of the poems, elides the fact that he had plenty else to cry about. While Plath haunts Hughes's oeuvre, as writer or revenant, other considerably more silent ghosts haunt this book, notably those of Weevil and Carol Orchard, women reduced to cipherdom by Hughes's mythologising of himself as Orpheus to Plath's Eurydice.
Hughes's awareness of the classical heritage is an inescapable fact of his work, witnessed by a number of distinguished translations, and he repeatedly pondered its treatment of marriage and death, so it is perhaps appropriate to think about the classical model for the last poem he published, 'The Offers', which recounts three consecutive visitations from Plath.
Middlebrook suggests that this poem is a key to Hughes's understanding of his mythic role as Plath's husband, his encounter with the White Goddess who is also his dead wife. But it is also a poem with a precedent, Propertius's guilt-ridden nightmare of his dead mistress's return (Elegies IV.7), in which Cynthia's ghost, among other things, demands,
And all those poems you have written around my name,
burn them for me, stop winning praise through me.
The differences between the two poems are instructive. Hughes voices none of Propertius's unease about making literary capital out of private passions. Furthermore 'The Offers' effectively says that without him, Plath's gift would not fully have surfaced; she would have fallen silent, or become a superficial, Europeanised American.
It is quite possible that he is correct, since the odds were grievously stacked against creative women in the 1950s, while conversely, Hughes's powerful, albeit erratic, talent, even if he had never met Plath, would have made him a respected English poet (though not earned him the vast sales he eventually achieved).
But the end of 'The Offers', in which the revenant Plath, on its/her third visitation demands, 'This time / Don't fail me', and blazing with vitality, takes possession of him, suggests that he had come to understand and interpret Plath as the voice of the Muse; and even perhaps to believe that in his work post-1963, he had expressed them both.
It is understandable that Hughes's thought-processes were not fundamentally shaped by the women's movement, but even in the first century BC, Propertius understood that it mattered who got to hold the pen. The mythical Orpheus was torn to bits by enraged women, a fate Hughes contrived to avoid, though one begins to wonder precisely how.

portrait of a doomed marriage
06 June 2004
Her Husband: Hughes And Plath – A Marriage by Diane Middlebrook (Virago, £20)
Reviewed by Lesley McDowell
After the journals, the almost yearly biographies and a Hollywood film, is there anything else left to be said about the six-year marriage of Ted Hughes and Sylvia Plath? Diane Middlebrook, formerly a professor at America's Stanford University, certainly thinks so: without an understanding of the marriage that ended when Hughes left Plath for another woman, we cannot hope to fully understand the poetry, she argues; Hughes's poetry, that is.
This academic interest gives a scholarly tint to what might otherwise just be a prurient rummage in other people's dirty linen. But is it enough to justify it? Middlebrook begins, not with poetry as you might expect a professor to do, but with passion: the bloody kiss that Plath gave Hughes the night they first met. Hughes kissed Plath roughly on the neck and she retaliated by biting his cheek until blood ran. "He snatched off her hair band and her silver earrings and walked out," writes Middlebrook.
This incident has since reached apocryphal status in the Hughes-Plath story and is meant to characterise their relationship – fiery, passionate, destructive. The full publication of Plath's journals in 2000, including two that Hughes himself released just before his own death in 1998, revealed more. They showed that Plath craved the conventional – a husband, a home, children – as much as she desired the status of poet . With so much already in the public domain from Plath's side, Middlebrook has turned to look at the relationship from Hughes's angle.
The problem with this is that Hughes hasn't left us the autobiographical scratchings that Plath has. His writings on Plath formed Birthday Letters, published the same year he died; in the US, Emory University holds his notebooks, photographs and (most interestingly) a sealed trunk that cannot be opened until 2023. Perhaps it will contain more revelations for, as Middlebrook notes, "in death, as in life, Hughes continues to baffle, as well as to enable inquiries". But without it, Middlebrook must make her case with the materials she has, and it is a difficult one. To argue that the suicide of one wife, followed by the suicide and killing of his child by the very woman he left his first wife for, affected his subsequent poetry seems self-evident – how could two such catastrophic events not affect someone?
Middlebrook's style is academic, interspersed with odd dramatic flourishes. When she considers the couple's wedding (after a courtship of four months) , she acknowledges that nothing about their relationship can be read without knowledge of how it ended: "But we, the heirs of their work, can now observe that – aside from their lives – nothing ended! Look at that list of items in the baggage they carried on their first journey together. These were not belongings, as it would turn out, they were raw material."
And yet, for all the reheated material, the occasionally overblown approach and the need to make an academic case for speculating in the worst tabloid style on a private relationship, this is an enjoyable read. Perhaps because Middlebrook focuses on the happiness the Hughes-Plath relationship produced, just as much as the misery: we see them working together, in harmony, without recrimination if one should be successful where the other failed. Plath wanted a colossus of a man and she got one; Hughes, to his credit, doesn't seem to have wanted someone to wash his smalls while he composed great poetry. He encouraged Plath, gave her confidence, made her feel she was up on that plinth alongside him. Few men, especially writers, would be so generous.
As Hughes's reputation grew bigger, Plath's domestic role increased, something she relished. She believed that to be a mother and a poet were inextricably linked.
There is something joyously decadent too, in Plath's love of exotic food and her determination to cook pork with sour cream and desserts with meringue and to serve them up to a young man raised in the austerity of post-war Yorkshire. She believed great artists deserved better, a notion Hughes seems to have found disturbing. But Middlebrook argues that Plath's fondness for the domestic might have put Hughes off; it was the poet in Plath that he fell for, not the domestic goddess.
Whatever the reason for his falling out of love with Plath, it was that loss of a workmate which seems to have precipitated her suicide. Middlebrook argues that it was a combination of prescribed anti-depression drugs and poor reviews of her collection The Bell Jar that caused Plath to succumb. But Hughes was her right arm, her writing arm, and not just her husband; when he left, it looks very much as if she lost belief in herself as a writer. Without that, there was nothing.
Middlebrook argues that Hughes's reputation has never really stepped out of the shadow of Plath's suicide, and that his work, far from attempting to deny it, actually embraced it. But in this biography too, it is Plath who dominates, however much Middlebrook tries to shine more light on the story of Hughes's life. Perhaps Hughes never spoke about his first marriage because there was simply nothing more for him to say. It had all been said for him.
| | | | |
| --- | --- | --- | --- |
| | | | |
| | SCOTLAND'S NATIONAL NEWSPAPER ONLINE | | |
Sat 12 Jun 2004
The alchemical wedding

Review by ROBERT NYE
HER HUSBAND: HUGHES AND PLATH - A MARRIAGE
BY DIANE MIDDLEBROOK
Little Brown, £20

ON ONE OF THE FEW OCCASIONS WHEN they were interviewed together, Ted Hughes and Sylvia Plath were asked if theirs was "a marriage of opposites". Right on cue, in the same breath, Hughes said they were "very different", while Plath said they were "quite similar".

Diane Middlebrook's Her Husband is a book that combines biography and literary criticism in trying to make sense of the couple. It explores the extent to which they were very different, while not neglecting the ways in which they were quite similar. Hughes is seen, for instance, as a persistent maker of his own myth, casting himself after a certain point as Plath's champion - hence the book's title - while Plath is seen as inspired by rage to write a number of poems, chiefly the notorious "Daddy", in which male champions, and in particular her own father and Hughes himself, get very short shrift indeed.

Middlebrook is adept at the difficult business of relating poems to life without trivialising the one or melodramatising the other. She is as shrewd about Sylvia's cooking as she is well-informed about Ted's background, though in the latter case she has little to say about his sister Olwyn, a formidable presence at all stages but perhaps difficult to acknowledge since she is still alive. Above all, Her Husband makes a valuable contribution to Hughes/Plath studies by insisting on the ways in which these two poets saw themselves from the start as existing in a sort of mythic relationship, with Sylvia as Muse and Ted as the muse's man, along the lines laid down by Robert Graves in The White Goddess, that "historical grammar of poetic myth", which both of them regarded as an iconography of romantic love as well as a source-book for their own inspirations. "The chief holy book of my poetic conscience," Hughes once called it, writing to Graves himself.

No doubt there will be sceptics who think Middlebrook makes too much of this mythic component in the couple's perception of their marriage, but I can confirm it from my own experience of Hughes.

The first time I met him, in 1963, not long after Plath's suicide, he lost no time in referring to The White Goddess as soon as he learned that I was in correspondence with the poet Laura Riding. He knew that there was a sense in which Riding had been the incarnation of the goddess for Graves.

Ted did not speak directly of Plath in the context, but when Ariel came out two years later, I saw for myself that Riding had been a powerful influence on Plath's work - an influence, incidentally, which I have never seen discussed anywhere. I was not surprised to find out, in due course, that Plath had been much excited in 1962 when Riding broke the silence that she had kept for decades with a broadcast of her poems on the BBC Third Programme and, indeed, that Plath's poem Little Fugue bears the scribbled notation "on listening to Laura Riding".

As for Hughes, I believe he had something to do with Faber publishing the Riding Selected Poems, which appeared in 1970, and he then wrote well about her work in the essays collected as Winter Pollen (1997). Anyway, from what he said to me I know that he revered Riding's poetry and understood the key role that she had played in Graves's life, and then in the life of his imagination.

Riding is the one big omission in Middlebrook's study, both as direct influence on Plath as a poet and as indirect influence (through what Graves made of her in The White Goddess) on what Hughes saw as a marriage made, if not in heaven, then at least in accordance with what Middlebrook calls "a resonant myth".

In the last analysis, of course, it is their myth and more particularly Hughes's myth, since he was able to continue shaping and reshaping it right up to his last book of poems, Birthday Letters, published in the year of his death, 1998.

One of the interesting things that Middlebrook reveals is that Hughes held back the most moving of his final poems concerning Plath, The Offers, publishing it only in an expensive limited edition at the same time as the other (much more public) book.

In this poem (in Middlebrook's words), he completes the story of his role as consort to his female opposite, dramatising "the ultimate experience of connection to everything that is not himself, the encounter with the sublime being of the White Goddess". The poem ends with the apparition of Sylvia Plath saying to him: "This Time/Don't fail me". By Middlebrook's account, this could be the poem that some of us had hoped Ted would write about Sylvia, and were disappointed not to find in Birthday Letters.

Her Husband: Hughes and Plath - A Marriage is a book that anyone interested in either Hughes or Plath should read and which anyone interested in the two of them together must read. It is an inquiry into the core of their separate poetries and into poetry itself.
Any of his smells

Andrew Motion revisits the marriage of Ted Hughes and Sylvia Plath through Diane Middlebrook's Her Husband

Saturday July 17, 2004
The Guardian
Her Husband: Hughes and Plath - A Marriage
by Diane Middlebrook
362pp, Little, Brown, £20
Diane Middlebrook made her name by writing the life of Anne Sexton - not just in the sense that she did it well, but because she defied one of biography's few remaining taboos by quoting extensively from the tape-recordings of her subject's therapy sessions. Some readers found this offensive: a breach of confidence and a contravention of medical ethics. A larger number felt that because Sexton was dead, because her surviving nearest and dearest didn't object, and because her own work was so concentrated on personal workings, it was an appropriate step, which allowed an unusually complete portrait of the artist to emerge. The outer life and the inner life had an equal weight, and an equal density of detail.
Since then, Middlebrook has written about Billy Tipton - a vivacious book, but of limited interest to the British market. Her new biography will bring her back to a larger audience. Although the Plath industry has been in full spate for decades now, and the Hughes-mill is already churning busily, there is no sign that public curiosity about the two poets is abating. On the contrary: Hughes's death in 1998 rekindled interest in his former wife and triggered a flood of gossip and speculation (as well as some more responsible biographising by Elaine Feinstein) about his own life. The transformation of the Plath-Hughes marriage from a fact to a modern myth was completed long ago. The best thing that could happen now is that it be turned back into reliable facts again.
This can or could happen with Plath: gradually, in his long life without her, Hughes made available the vast majority of her writing. But his own case remains complicated. We now have the gigantic Collected Poems, but the remainder of his estate (his enormous correspondence, and the two-and-a-half tons of archive material he deposited at Emory) is still off-limits. Middlebrook doesn't make any significant use of it anyway. There are snippets sprinkled through her pages, but by and large he is a reported rather than a speaking presence. There aren't many quotations from his poems, either, and only a few signs of interviews with surviving friends.
Whatever the reasons for this - permission problems, cold shoulderings - they mean that Her Husband is a lopsided book. We hear a great deal about Plath in her own words, but because these words are generally well-known, she seems an oddly wan and predictable figure. Hughes, on the other hand, is taciturn but potent. The imbalance feels all the more disturbing because while Middlebrook is always fair-minded and compassionate about Plath, she seems positively swept away by Hughes. She lingers over his feral handsomeness, refers repeatedly to the passion of his love-making, and sometimes descends into a style that wouldn't look out of place in a Mills & Boon novel. When the happy couple are together in the early days, she gushes: "But oh, Sylvia Plath liked the smell of Ted - any of his smells"; when she describes a photograph of Hughes late in his life, we are told that "his mouth is closed in a firm, relaxed line; a couple of days' growth of beard blurs the outline of his jaw. On his nose are large spectacles with amber frames from which a cord runs under the collar of an olive shirt that has been left unbuttoned at the neck far enough to disclose the grey hair on his chest. He is wearing khaki pants."
The depth of Middlebrook's sympathy with Hughes makes him the dominant figure in the book, and it has one advantage: it means that he is spared the absurd criticism, occasionally made during his lifetime, that he "murdered" Plath. The much greater disadvantage is that it dulls the edge of her analysis. This seems especially strange - let alone unfortunate - since Middlebrook's natural inclination is to engage in close psychoanalytical readings of character. (This is what distinguished her Sexton book.)
Her project is not just to show how the Plath-Hughes marriage worked, and then didn't work, but to demonstrate the ways in which Hughes developed his "autobiographical persona" through the often anguishing difficulties of his life. It is a sensible idea, with enough potential interest to drive the whole book. But it is too often compromised - either by the kind of schlock quoted above, or by a lack of proper interest in the poems as such (there is, for instance, virtually nothing about the form of Hughes's poems, and no attempt to differentiate between the best and worst of them), or by psychoanalytic writing that - as if to compensate for the gloopiness elsewhere - inclines towards a more solemn kind of cliché ("marriage opens a joint account in the language bank, with 'we' as the currency, and that pronoun yokes two individual identities with different stakes in marriage").
Middlebrook rightly traces Hughes's search for a workable persona back to his Yorkshire childhood, where his war-damaged father, his more visionary mother, and his nature-loving, creature-killing brother initially seemed too purely and strongly themselves to be assimilated into an artistic mythology. As a young writer, in fact, Hughes was actually reluctant to write autobiographically, saying in one interview: "Once you've contracted to write only the truth about yourself - as in some respected kinds of modern verse, or as in Shakespeare's sonnets - then you can too easily limit yourself to what you imagine are the truths of the ego that claims your conscious biography."
The help that Plath gave Hughes in this respect was one of her greatest gifts to him - but only once he had helped to mature it in her. Middlebrook does well to establish this reciprocity, beating back our sense of the tragic ending to their marriage by insisting that for most of their six years together they were happy, mutually supportive, and part of what Hughes called "a single shared mind". As Plath assembled the ingredients of her own mythology - the ingredients that were to combine so spectacularly in Ariel and other late poems - Hughes pursued a distinct but parallel course, immersing himself in Jung, pondering the role of the poet as shaman, convincing himself (as Middlebrook says) that "the greatest poets are those in whom the spiritual issues of their time find pathways into complex psychological representations, or images" - and yet all the while keeping his autobiographical self veiled or in reserve.
Plath's suicide, so soon and horribly followed by the suicide of Assia Wevill and the death of child she had with Hughes, drove him even more fiercely away from candid self-revelation. The result was the re-rendered self-lacerations of Crow, Prometheus on his Crag and Gaudete - the poems that Hughes wrote through the second part of the 60s and into the 70s. Middlebrook has very little to say about any of them, which suggests that she sees them as side-steps from the progress on which her thesis has set him. This is a pity, and makes her seem a less flexible critic than Hughes needs. When she breaks through to Moortown, and the apparently direct autobiography of Birthday Letters, she is once again more confident.
Middlebrook believes that by editing Plath during the last part of his life, Hughes reacquainted himself with her own strategies for establishing "the truths of the ego", and thereby finally discovered his own. There is much to be said for this idea, as there is for the way in which she picks her way through the bones of his complicated private life without raising too much dust. But there are problems, too. For one thing, the shape and texture of his second marriage remain frustratingly obscure: the values of tactfulness are all but overwhelmed by the disadvantages of silence. For another, the thesis which provokes interesting thoughts about the Plath-Hughes marriage cannot encompass the whole range of Hughes's work. Although it shows a life-long commitment to certain fixed artistic principles, it cannot be gathered and understood as a response to a single psychological imperative. It is too formidably expansive for that, too generous in its attentions to the inner and outer world.
Andrew Motion is poet laureate

Nov. 14, 2003, 12:59PM
Exoneration of Hughes convincing
By ROBERT PHILLIPS
HER HUSBAND:
Hughes and Plath -- A Marriage.
By Diane Middlebrook.
Viking, $25.95; 416 pp.
Diane Middlebrook is no scissors-and-paste biographer recycling the research of others. For her 1991 biography of the poet Anne Sexton, she researched for 10 years, employing interviews and records and memories of surviving family, friends and acquaintances. And through Linda Gray Sexton, Sexton's daughter and literary executor, she gained access to the files and testimony of Sexton's principal psychiatrist.
Access to and quoting from these more than 300 tapes created a critical furor over breach of privacy and medical ethics. Whatever one thinks of this practice, it should be pointed out that Paul Alexander, in his book Rough Magic, also published in 1991, interviewed Sylvia Plath's psychiatrist, although the tapes he used were not of Plath's shrink sessions.
If poet Ted Hughes had a psychiatrist, Middlebrook makes no mention of it. I suspect Hughes distrusted the entire lot. Instead Middlebrook makes extensive use of Hughes' letters, telegrams, journals, memoirs, book introductions, comments recorded by friends, and biographies of Plath -- some of which Middlebrook disputes, especially one by Edward Butscher. She also makes use of Plath's Journals (those that we have; more about that later), letters, poetry and fiction, and conversations with Plath's and Hughes' friends.
But Middlebrook's real coup has been to make what I take to be first use of Emory University's Ted Hughes Papers, Special Collections and Archives, which officially opened for research as recently as April 2000. (Thank God for capitalism; the archive was acquired through resources enriched by a legacy of stock in Coca-Cola.) The archive comprises 108,000 items in 86 boxes weighing 2.5 tons, "plus material sealed in a trunk not to be opened until the year 2023." Plath's papers largely are at her alma mater, Smith College in Northampton, Mass.
By my count, there have been at least six biographies of Plath, but as far as I know this is the first of Hughes, who was England's Poet Laureate from 1984 until his death in 1998. This biography should go a long way toward dispelling some commonly held notions about him. The most notorious is that, with his brutish behavior and womanizing while married, he "murdered" Sylvia Plath. Banners to that effect greeted him at some of his public appearances.
Middlebrook is convincing, when discussing Plath's last months, in exonerating Hughes. Plath apparently had attempted suicide by crashing her car into a tree before separating from Hughes and moving back to London. It was she who held out for a divorce after Hughes tried to reconcile. It was she who burned his letters in an act of sabotage.
Her extreme possessiveness was what had driven him away in the first place, and it was her rage that fueled her great last poems, those in Ariel (1965) and others later gathered in individual volumes and Collected Poems (1981). She had became an impossible person, and a psychotic one. Middlebrook concludes, "Depression killed Sylvia Plath." Plath's friend Sexton cynically quipped that her suicide was an "enviable career move" and fretted that Plath had beaten her to it. Sexton was to take her own life 11 years later, in 1974.
Hughes-haters were further whipped into frenzy when his second wife, Assia Wevill, not only committed suicide but also killed their young daughter. Wevill knew she could never compete with Plath for Hughes' esteem. She was an advertising woman and at least an amateur painter. Perhaps she felt that by committing suicide she was becoming an equal to Plath in the public eye, if not in Hughes'. (This is not a conclusion offered by Middlebrook, but one of my own.)
There is evidence that Hughes was a good father, at least to his daughters, Frieda Hughes and (with Assia) Shura Hughes. In this biography, he seems curiously standoffish from his son, Nicholas Hughes.
On the positive side, he never seems to have been jealous of Plath's posthumous fame. He contended that he and she were great companions and good for each other's work. Middlebrook's Hughes is more likable than one would have expected.
Not all Middlebrook's findings are complimentary. Hughes was not a good caretaker of Plath's manuscripts after her death. He "lost" one of her journals and destroyed another, the one between 1959 and 1963, which would have given us insight into her last poems. The fragment of her second novel also was "lost."
And the Ariel he published was not the Ariel she had carefully arranged and left on her desk. The more personally aggressive poems were "too hard for the reading public to take" and "were left out," he wrote. So what was to become one of the most famous books of 20th-century American poetry was silently presented in a cut and censored and shuffled version.
Readers who know only about Sylvia Plath and Assia Wevill will perhaps be fascinated to read of the long, long procession of later women bedded or wedded. To list them would take a long paragraph. It's as if he could not exist without the admiration of a beautiful woman. There is no question, in the words of one lover, Emma Tennant, "he fancied himself."
Middlebrook's reading of Hughes' and Plath's poems is sound and sorts out biographical discrepancies. In fact, I hold with her readings over some of Hughes'. He once proclaimed that "a critic should not fail to pay attention to the sense of humor in those [Ariel] poems." I don't know anyone who ever died laughing reading Ariel.
There are few repetitions in Her Husband. There is no psychobabble. It should be the standard biography of Ted Hughes for some time.
Robert Phillips wrote extensively about Sylvia Plath in his book The Confessional Poets. He teaches creative writing at the University of Houston.
Conversation with Diane Middlebrook and Marilyn Yalom on Her Husband: Hughes and Plath, A Marriage
Marilyn Yalom:
Diane Middlebrook was a faculty member in the Stanford English Department for thirty-five years. She taught courses in American literature and women's literature, with special attention to poetry and poetics. Her much acclaimed book, Ann Sexton, A Biography, was a finalist for the National Book Award and the National Book Critics Circle Award. Her biography of Billy Tipton, a cross-dressing jazz musician, was a finalist for the Lambda Foundation Literary Award.
Professor Middlebrook has a second home in London, where she was recently named a Fellow of the Royal Society of Literature.
Her latest book, Her Husband: Hughes & Plath: A Marriage, analyzes the lifelong attachment of the English poet, Ted Hughes, to the American Poet, Sylvia Plath, both during their marriage and long after her death. This dual biography is the October selection for discussion in the Stanford Book Salon.
Welcome, Diane.
Diane Middlebrook:
Thank you very much Marilyn.
Marilyn Yalom:
Diane, what would you single out as issues in this book that the Stanford Book Salon audience might find interesting to discuss?
Diane Middlebrook:
Well, several things, first of all marriage itself ... the spectacle of the wedding, the idealization of the young couple that we have is really very fully presented in the romance of Sylvia Plath and Ted Hughes. And then as it goes along there are lots of rocks in the stream, there are children and the children matter a lot... the... one of the sort of discoveries I made really was the way that the children operated in their relationship to reconfigure the emotional dynamics and then finally there's the catastrophe of Sylvia Plath's suicide which was a long legacy, not only in the life of the families but also in the life of our culture... and of course, the question that is raised by Sylvia Plath's suicide is a second question that people may very well want to, to discuss ... Sylvia Plath had in the background a mental illness, she had a breakdown when she was in college, attempted suicide, spent six months in a hospital being treated successfully by various methods and returned to college and finished her degree and went on from there. And in fact, turned that material itself into a wonderful novel which has had a lot of influence and importance in our culture. But the question sort of behind that episode, is what is the relationship between creativity and mental breakdown, creativity and depression, what resemblances or which we say, what enablement does mental illness seem to give artists especially poet. And then there is also the major theme of my book, which people may disagree with, the interesting way that Ted Hughes was able to absorb the catastrophe of his loss of Sylvia Plath into a life long scrutiny, really, of his own emotional life and that of our culture.
Marilyn Yalom:
What do you think readers might wonder about when they're reading this book; what kind of questions might they ask themselves and each other? For example, about Plath and Hughes's background, about their other writings, about how you have structured the book and the literary tradition behind this book and how your book differs from other books about Plath and Hughes.
Diane Middlebrook:
Several things, first of all no one really has written much about Ted Hughes yet, he only died in 1998 and his work is not very well known in the United States. I think that readers who get interested in his work might very well want to turn to the collection of his critical essays called, Winter Pollen, in which Ted Hughes is the most user friendly literary critic I have ever come across, wonderful writing in those essays, beautiful openings of literature to anyone who's interested in reading. His own poems have now appeared in a collected volume, Collected Poems of Ted Hughes, which is a door stopper of a book and contains every single thing he ever published including some of the work that I refer to as special editions to volumes in particular that are terribly important, that have not been in circulation. The volume, Howls and Whispers, which was his memorial volume to Sylvia Plath, published separately and a book that he... of poems that he wrote to the woman for whom he left Plath, Assia Wevill. It is titled Capriccio.
I think also people are going to want to think about the question of why Sylvia Plath killed herself. Now my book makes a very strong case for a biological explanation. It was a genetic predisposition toward manic depression illness's apparent in Sylvia Plath's family and that is from my point of view the explanation for her suicide but many people think of it as a more extensional kind of action she took and that is an irresolvable question but it's certainly one that our culture keeps coming back too. Sylvia Plath appears in an awful lot of books about mental illness because of the clarity of her representation of her own breakdown in her novel, The Bell Jar. And then finally, there's the phenomenon of the literary couple, Sylvia Plath and Ted Hughes, fit into that lineage because we have plenty of examples in the past and in the present of two very creative people trying to do their work in an environment of a marriage, much of my book really focuses on the extraordinary kind of collaboration that Plath and Hughes actually conducted in the privacy of their home.
Marilyn Yalom:
Would you show us a passage that you consider representative of the writing in this book?
Diane Middlebrook:
I'd be happy too. I'm going to read an edited version leaving out some literary criticism of the opening of chapter eight of the book which is titled, HUSBANDRY and which is really the transition into the second half of the book, what takes place immediately after Sylvia Plath's suicide. There are two names mentioned in these passages that I'd like to give a little note to. One is the name, Al Alvarez who was the poetry editor of the, Observer, a very influential critic and editor and promoter of poetry in London and a very close friend of both Hughes and Plath; remained a friend through their separation and has always been a wonderful register of their literary life. Alvarez is in this scene. There is also a reference to Leonard Baskin who was an artist that Plath and Hughes met while they were living in the USA, in Massachusetts and they became very good friends. Baskin eventually became the principle illustrator of Ted Hughes work and there's a reference to a drawing that Sylva Plath had by Leonard Baskin.
Diane Middlebrook:
from Chapter eight, HUSBANDRY, pp. 212 - 215
Plath's body was taken to a hospital for autopsy, and then to an undertaker... to be embalmed and dressed, and laid in a casket. This is where Ted Hughes would see Sylvia Plath for the last time, and he could not face his duties alone; he called on the friendship of Al Alvarez for moral support. Alvarez accompanied Hughes to the undertaker, and also attended the coroner's inquest with Hughes on February 15. Afterward, Hughes gave Alvarez a little white-framed woodcut by Leonard Baskin, from Plath's flat, as a keepsake, an image of a man with a wolf's head. The funeral was delayed until Monday, the 18th of February, so that Plath's brother and his wife could fly in from Massachusetts. Plath's mother, who thought Plath had died of pneumonia, and was ill herself, did not attend, nor did Hughes's mother, who was deeply disturbed by everything that had occurred.

Hughes now moved into Plath's rooms on Fitzroy Road to replace her as the children's parent. Frieda was going on three years old; Nicholas was only thirteen months. Hughes decided on a policy of proceeding with the children "as if we had started anew," as if their mother's death had been inevitable and was not to be understood, only endured. He often told his friends, in those early days, "It was either her or me." His friends forebore to ask what he could possibly mean. But Plath's suicide had sunk into his imagination. He was now thirty-two years old; his adult character was fully formed; and, as time would tell, the main subject of his art had now been consolidated by Plath's angry departure for the underworld.

During the weeks following Plath's burial, Hughes began fumbling toward a literary medium that could capture the complexity of his feelings. Lying in Plath's bed at night, Hughes could hear the wolves howling from their cages in the zoo nearby in Regent's Park. Being a superstitious man, he considered their voices as messages from a spirit world; and during those early weeks he wrote two incoherent elegies for Sylvia Plath: One titled "Ballad from a Fairy Tale," and the other "The Howling of Wolves."

Hughes once commented that "a man's deeper sufferings and experiences are almost impossible for him to express by deliberate means." In those elegies the "deliberate means" at Hughes's disposal are defeated by the counterforce of his grief...

[For example,] the second poem Hughes wrote during those early days of losing Plath, "The Howling of Wolves," gestures covertly toward the eerie coincidence of the coroner's inquest, February 15, with the date of ancient Roman fertility festival, Lupercalia, named for the Lupercal, the cave or grotto at the foot of the Palatine Hill in Rome in which a she-wolf suckled Romulus and Remus. The mother of these legendary children was Rhea Silvia... During February 1963, Hughes was dwelling in the nightmare of his own metaphors: the wolves [in Regent's Park] appeared to be accosting him personally in the dark... The poet asks, horrified,

What are they dragging up and out on their long leashes of sound
That dissolve in the mid-air silence?

"The Howling of Wolves" and "Ballad for a Fairy Tale" were themselves howls and whispers, numb placeholders for feelings that had not found their way fully into artistic expression. They are worth mentioning because they mark the origin of Hughes's response to the challenge Plath's death posed to his creativity. Only after many years, when he had found his way as an artist through the unfinished business of his marriage, did he return to those first miserable hours with Plath's corpse, and those first nights in the flat on Fitzroy Road, to draw expressive images from the devastation. A poem in [the book Hughes titled] Howls and Whispers recalls the pallor of the corpse's face. A poem in [the book] Birthday Letters says, or imagines, that Hughes parted the eyelids of her corpse, and found the eyes as "brown-bright" as he remembered them in his happiest moments with Plath, but now eerily "unmoving and dead."... And the wolf howls eventually gave Hughes the closing image of an affecting poem in Birthday Letters [titled] "Life After Death." Hughes writes,

My body sank into the folk-tale,
Where the wolves are singing in the forest
For two...
...orphans
Beside the corpse of their mother

Hughes's image beautifully integrates the ancient Roman legend about Romulus and Remus with the iconography of Plath's last poem, "Edge." In "Edge," the children lie dead next to the mother's body alongside her breasts, described as "pitchers of milk, now empty." In Hughes's poem the singing wolves forecast the children's rescue by a lupine caretaker, Hughes himself. And the phrase "My body sank into the folk-tale" vividly, literally, identifies the remarkable creative leap Hughes had taken, after Plath's suicide, into the first-person voice of a literary character who is telling the story of his life. The process of inventing that literary character can be witnessed in the years between 1974 and 1982, when Hughes oversaw the release of Sylvia Plath's whole literary oeuvre into the public domain, and began incorporating his family into a mythic autobiography that accounted for his marriage. The raw material [lay all around] him in the [flat on Fiztroy Road,] the home Plath had abandoned, in the troves of paper that required Ted Hughes's husbandry once he took up his duties as Plath's legal heir.
Marilyn Yalom:
Thank you, Diane
From here
Hear the recording, here

My father was not a monster, says daughter of Ted Hughes
By Kate Summerscale
(Filed: 13/11/2004)
The daughter of Ted Hughes and Sylvia Plath has mounted her strongest defence yet of her father, who was vilified after the suicide of her mother in 1963.
Over the past 40 years, the marriage of the two poets has spawned endless speculation in the form of biographies, poems, academic papers and films. Some have depicted Hughes as a callous adulterer who drove Sylvia Plath to suicidal despair and then, as her literary executor, suppressed journals, letters and poems that were critical of him.
But, in a new edition of Plath's last book, published later this month, Frieda Hughes insists that Hughes, who died in 1998, was a quiet and loving father, more "temperate and optimistic" than his volatile wife.
She also says that Hughes sought a reconciliation with Plath. "He told me many years later that, despite her apparent determination, he thought my mother might reconsider. 'We were working towards it when she died,' he said."
Ted Hughes left the family home only when Sylvia, egged on by her own mother, ordered him out. After the separation, he visited his two children almost daily, "often babysitting when my mother needed time for herself".
He also handed over to his estranged wife their house in Devon, their joint bank account, their car, and money to look after the children. "When my mother died, my father had insufficient funds to cover the funeral, and my grandfather paid for it."
After Plath's death, she adds, he "kept the memory alive of the mother who had left me", making everything to do with her appear "miraculous." He even played a record of Plath reading her poetry.
Though she pays tribute to Plath's poetry and to the courage with which she fought depression, Frieda Hughes says that she has revised her once-perfect image of her mother: she "had a ferocious temper and a jealous streak". And Plath, she reminds us, twice destroyed her husband's work - once by ripping it up and once by burning it.
Ariel itself, Plath's most celebrated book, is described as an "act of revenge". Of her mother's poetic process Frieda Hughes writes vividly but chillingly: "She used every emotional experience as if it were a scrap of material that could be pieced together to make a wonderful dress."
She also writes of the "extreme ferocity" of her mother's "merciless" poems – some of which "dismembered" those close to her.
When Plath killed herself, she left her last batch of poems lying on her desk. Hughes, overriding the contents list alongside them, chose which to print and in which order. He was subsequently accused of excluding some poems that showed him in a bad light.
The new edition of Ariel, to be published by Faber & Faber on Nov 25, for the first time reproduces the manuscript exactly as she left it – though all the poems in the book have been in print for more than 20 years.
Frieda Hughes says that her father omitted from the original Ariel only those poems that he thought would hurt other people, alienate readers or damage Plath's literary standing. He told her: "I simply wanted to make it the best book I could."
Far from being a controlling figure, Ted Hughes was the "victim" of Plath's poetic "mastery", their daughter concludes. Her explanations, however, do not account for all the poems – almost a third of the total – that he withheld in 1965 (the astonishing The Rabbit Catcher, for instance). But even if Hughes was trying to protect himself, he was protecting his two children, too.
Frieda writes: "It was as if the clay from her poetic energy was taken up and versions of my mother made out of it, invented to reflect the inventors, as if they could possess my real, actual mother".
She remains enraged that her mother can be re-interpreted at the whim of strangers. "Since she died, my mother has been dissected, analysed, reinterpreted, reinvented, fictionalised and, in some cases, completely fabricated,'' she says. The Ariel poems, she writes, "became symbolic to me of this possession of my mother and of the wider vilification of my father". Her aim in the introduction to these poems seems to be publicly to reclaim Plath, faults and all, and to redeem her father.
But the story of Ted Hughes and Sylvia Plath has the visceral, mythic force that both had as poets, and there seems no let-up in our appetite for it. This year, Gwyneth Paltrow starred in the film Sylvia, and Diane Middlebrook published Her Husband - another account of the marriage.
It is hard not to sympathise with their daughter's attempt to temper and tame the myth, to lay it and her parents to rest.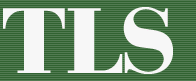 The TLS n.º 5307 December 17, 2004
Love at the barre
Sarah Churchwell
HER HUSBAND: HUGHES AND PLATH
A marriage
Diane Middlebrook
361pp. | Little, Brown. £20. 0 316 85992 3 US: Viking. $25. 0 670 03187 9 |
The courage of the shut mouth, in spite of artillery!" opens Sylvia Plath's "The Courage of Shutting-Up", a poem about the vicious circularity of anger, the way it makes "the disks of the brain revolve, like the muzzles of cannon", "a needle journeying in its groove". One of the poems Plath composed in her legendary outburst in the autumn of 1962 after learning of Ted Hughes's infidelity, this poem in search of self-command was itself part of the fusillade Plath let fly during the course of the twentieth century's most famous poetic tirade. When Hughes betrayed Plath, she sharpened her pen into a knife and went surgically to work. Intimacy became her weapon: being under someone's skin made it easier to flay him. Six months later, Plath died intestate, leaving Hughes holding the pages of a manuscript she called Ariel; when he published it in 1965, Hughes omitted twelve poems – including this one – that were, in his words, "aimed too nakedly", a decision which triggered accusations that he was shutting Plath up. And the argument has revolved ever since. For some, the image of Plath and Hughes as a couple seems frozen into a kind of perverse Grecian urn, for ever stabbing each other in the heart and in the back. But Her Husband: Hughes and Plath, Diane Middlebrook's entry into the lists, demonstrates that the story is evolving – by means of punctuated equilibrium.

Ten years ago, in The Silent Woman, Janet Malcolm took what had become a feminist cautionary fable about a gifted woman destroyed by patriarchy in general and one perfidious man in particular, and transformed it into a post-
feminist exemplum. Malcolm's method was simple but effective: she made it about the man. The story of Plath and Hughes had, for thirty years, been focused on the subjectivity of Plath. Some praised her; some buried her; but she was the one to watch. Malcolm shifted the story to Hughes, and turned him into an object of desire. Always a protagonist, he has become the lead, in part because he has become the victim. Her Husband shares this trend; it is grounded – occasionally mired – in Hughes's ostensible point of view.

Once the protagonist changed, so did the tale: the legend of a tragic heroine dying for love metamorphosed into the myth of a tragic hero devoured by harpies, Actaeon ravaged by hounds; The Silent Woman was really about the erotically charged "silent man" at its centre. Middlebrook offers the latest variation on this theme, but she has admitted into the tale a crucial determinant – namely, Hughes's active role in its invention. The legend of Plath and Hughes was produced largely by Plath and Hughes themselves: especially in youth, they represented themselves, and each other, in mythical terms. Both particularly fancied the idea of Hughes as Lawrentian gamekeeper and bard of the primitive urges, whose animal magnetism drives women mad. Too many women writers, Middlebrook and Malcolm included, affect to share in this nonsense (although they will have to get in line behind Plath: no one could swoon over Hughes as she could). If Her Husband is any indication, there is little reason to believe that the era of Hughes-as-Heathcliff is ending – but Plath, for a refreshing change, is viewed matter-of-factly. "Depression killed Sylvia Plath", Middlebrook bluntly declares, and so unarguable does this conclusion now seem it is hard to remember that it was once the subject of intense debate. It turns out that we needed to look away from Plath and towards Hughes to see her clearly: close-up distorts. Which is why, although Middlebrook offers one of the most balanced, fair-minded portraits of Plath to date, her representation of Hughes increasingly loses its focus as it leaves Plath behind.

If the first half of this uneven book is the sanest version of their story so far, Middlebrook adds little that is new. And rehearsing the familiar tale of their marriage leaves the book only gesturing in its last third towards its ostensible raison d'être: how assiduously Hughes "husbanded" Plath's work and his relation to it – and her. The man represented by many as a casualty of Plath's writing (already a simplistic view, since he published most of it, a point Middlebrook neglects) defined himself, Middlebrook rightly suggests, for the rest of his life, as "her husband". This important idea gets lost in the margins, however; the narration of Hughes's life after Plath's death is so patchy as to be potentially confusing. For example, Middlebrook reports that Hughes married Carol Orchard in 1970, then cuts to his affair with Jill Barber, discussing his promises to marry her, asserting that "they were openly a couple", and then moves to another relationship, without stopping to clarify that he remained married throughout all this philandering.

If she had finished what she started, reinstating Hughes's agency in Plath's posthumous career along with his perspective, Middlebrook might have balanced the books by restoring accountability. Instead, she tends to liberate Hughes from it – frequently on the basis of his own peculiar justifications. Middlebrook can skewer character with a pointed phrase ("at the time he met Plath, Hughes didn't really have plans, he had soothing notions"); but she is also given to reductive declarations: having asked whether Plath could have been Hughes's muse, she pronounces: "Well, Ted Hughes believed that she was, and that was the reason he fell in love with her". Middlebrook accuses Plath (accurately) of occasional "magic thinking", but when reporting some of Hughes's weirder notions, her voice seems to collapse into his. For example, he used astrology to determine – or validate – many of his decisions in life. "To the astrologer, geography is destiny", Middlebrook explains, and reprints Hughes's natal horoscope, as if its significance were self-evident. Those of us to whom geography is contingency, and such statements are casuistry, however, might wonder if choice were being camouflaged in fatalism. Middlebrook simply asserts that "as Hughes's talent matured", the "muscular influence" of Neptune "could be expected to assist his project of shaping an imaginary self within a work of art". Could it?

Hughes's role in Plath's literary reputation was highly involved, in every sense: he was simultaneously author, editor, reader, protagonist, occasional publisher and chief financial officer of Sylvia Plath, Inc. With Middlebrook we finally have a biographer who understands that after Plath's death Hughes was trying less to supplant her than to re-establish a partnership with her – albeit as controlling partner. Middlebrook brings for the first time the tone of reconciliation that Janet Malcolm (influentially but fallaciously) argued could never be achieved. Middlebrook begins, implicitly, to show how hard Hughes worked at reuniting their poetry, restoring the literary collaboration that was intrinsic to their marriage.

Plath and Hughes didn't just use their relationship in their writing, they used writing to conduct their relationship: much of their poetry formed an extended, intricate ballet, from pas de deux to danse macabre. They were trying to create an art of privity; eventually it overwhelmed them. Drowning in intimacy, they couldn't rediscover separateness without separating. Middlebrook effectively decodes some of their more cryptic poems by linking them back together, finding an intertextual marriage on the page: one particularly persuasive reading aligns Plath's poem "The Rabbit Catcher", Hughes's "Difficulties of a Bridegroom" and Plath's "Kindness" in an indirect (and nasty) fight circling around D. H. Lawrence's "Rabbit Snared in the Night". Their allusions were crammed with subtextual meanings, explosive in their compactness – which doubtless also made them more fun, if dangerous fun. Middlebrook neglects that part: Plath and Hughes were battling each other, but also playing word-games for each other's benefit, enjoying the frisson of the in-joke (Plath called herself "Roget's trollop"): their alliance was founded in a private language – for which both ultimately sought publication.

Sexual politics may steer the tale, but the story of Plath and Hughes is also driven by the politics of authorship. At one point, Middlebrook likens Plath's journals to a ballerina at the barre, private working exercises that are also warm-ups for a public performance and thus fundamentally self-conscious. Plath's writing always had a public aspect – a consummate professional, she would sell any work she could, and after some initial resistance, Hughes seems to have caught on to the pragmatics of the enterprise. Writing wasn't just their art, it was their business.

Those who argue for returning the story of Plath and Hughes to "pure" questions of art (as opposed to sexual gossip) are thus missing the point. Their writing was never that innocent: both translated their experiences of each other into art, and then sold it. Plath's commercialism has long been part of the tale – her vulgar American materialism contrasted with Hughes's supposedly loftier artistic aspirations. Middlebrook is one of the first to argue that Hughes, too, intended to be rich and famous: "Hughes felt entitled to prosper", she declares; one may resist the flat assertion, but not the fact that he saved, and then sold, two-and-a-half tons of his papers to Emory University; sold Plath's papers to Smith College; sealed and unsealed boxes, telling stories of lost and stolen manuscripts and destroyed journals; and dropped tantalizing hints about hidden caches of documents. He helped create and maintain a market for their writing, and prospered, leaving an estate of over £1.4 million. Nor should we see this as degrading. On the contrary, we might stop clinging so stubbornly to the ideal of an ars gratia artis that rises above the moneygrubbing market, and acknowledge the creative cognitive acrobatics that both Plath and Hughes used to reconcile their artistic aspirations with their commercial ambitions.

Hughes, in particular, liked to represent himself as an acolyte worshipping some aesthetic goddess or other (whether Poetry, Art, the White Goddess, Nature, or Eve "Goddess of Complete Being"), and Middlebrook seems surprisingly receptive to the poetry defence. He wrote in Birthday Letters that he and Plath "only did what poetry told us to do" – a claim which is not only pious, but specious. Diane Middlebrook goes further and accepts the risible faux-Lawrentian rationale that writing and rutting expressed the same primal unity with nature: "his life as an artist", she declares without tongue apparently near cheek, "would require his wife's acceptance of the sexual practices to which his deepest inspiration was attached". Hughes may have associated primitive, "instinctive" art with sexual predation, but that doesn't mean we should. Or that we should accept the premiss that art purifies the artist from some taint of interchangeable commercial or sexual promiscuity.

Both writers understood that art's commercial value depends on its maintaining a façade of aloof indifference to the market at which it beckons with one finger curled behind its back. Thus, when Hughes attacks Plath's readers in Birthday Letters as a pack of dogs savaging her corpse, anyone feeling sunk beneath reproach might remember that he published these poems, selling them to the audience he was vilifying. His reasons for this were complex, but nonetheless sentimentalized – even misrepresented. Plath and Hughes were professional writers selling words about each other to readers whose opinions would become part of the story.

If we could see them clear of the mists and the myths – which, pace Ted Hughes, were created as much by his and Plath's literary parthenogenesis as by what he considered a conspiratorial feminist "Fantasia" – we might rediscover something important about this story: the reader. In early 1958, Plath spent a day reading Lady Chatterley's Lover "with the joy of a woman living with her own game-keeper", she sighed in her journal. "Why do I feel I would have known and loved Lawrence – how many women would feel this & be wrong!". Plath had been seeing herself as a character in a great dramatic story all her life, but she was shrewd enough to recognize how common, and misguided, her fantasy was; that the erotic identification of the reader produces free-floating desire. This is not just the story of a couple, but rather of triangles, of overlapping sexual, fantasmic and commercial triangles of writers, representations and readers. Reading the story of Plath and Hughes in terms of exchange might enable us to break the vicious circle of anger, and lower our guards. Some day it will be, in Plath's words, "Difficult to imagine how fury struck – / Dissolved now, smoke of an old war". For that to happen, we need to face facts – not only about the art of intimacy, but also about the profession of art. Otherwise, we will keep "tattooing over and over the same blue grievances", without the courage to shut up.
Bookslut
MAY 2008
Elizabeth Bachner
PLATHOPHILIA: REREADING SYLVIA
Read this article, here