The Hottentot Venus
SARAH BAARTMAN
(1789 - 1816)
Flesh made fantasy


Saartjie Baartman was a beautiful South African showgirl with an irresistible bottom - no wonder she caused such a sensation in Georgian England. Rachel Holmes on the legend of the 'Hottentot Venus'

Saturday March 31, 2007
The Guardian
The body of Saartjie Baartman, better known as the Hottentot Venus, has had greater influence on the iconography of the female body in European art and visual culture than any other African woman of the colonial era. Saartjie, a South African showgirl in the early 19th century, was a small, beautiful woman, with an irresistible bottom. Of a build unremarkable in an African context, to some western European eyes she was extraordinary. Today, she is celebrated as bootylicious.
Saartjie was not only the African woman most frequently represented in racially marked British and French visual culture, she also had less immediately visible influences on western art. In an age when art and science were commonly regarded as bedfellows, her image appeared in a proliferation of media, from popular to high culture. Saartjie was depicted in scientific and anatomical drawings, in playbills and aquatint posters, in cartoons, paintings and sculpture. Both during her life and after her death, caricaturists Thomas Rowlandson and George Cruikshank made her the subject of works typifying London life and the Napoleonic era. Saartjie's body cast was one of the inspirations for Matisse's revolutionary restructuring of the female body in The Blue Nude (1907), prompted by African sculpture and conceived, as Hugh Honour argues, "as an 'African' Venus: that her skin is not black is hardly of significance in view of his attitude to colour".
Who was Saartjie Baartman? Not a question anyone will ask in South Africa, where she is a national icon; nor in America, where her life, legend and relevance are well understood. Yet in Britain, where she came to fame and had such an influence, she is less well remembered. Rumoured to be a slave brought to England against her will, Saartjie was an orphaned Khoisan maidservant born in 1789 on the eastern frontier of the Cape Colony. She was 21 years old when she was smuggled from Cape Town to London. Her employer, a free black man named Hendrik Cesars, was manservant to a British Army medical officer named Alexander Dunlop. Dunlop persuaded Cesars that Saartjie had lucrative potential as entertainment and a scientific curiosity in England, which had a thriving stage trade in human and scientific curiosities. A woman from the so-called "Hottentot tribe", who, legend held, had amazing buttocks and strangely elongated labia, might provide an exceptional draw. Saartjie was persuaded: Dunlop, she said, had "promised to send her back rich".
Billed as the Hottentot Venus, Saartjie first performed in Piccadilly on September 24 1810. Dressed in a figure-hugging body stocking, beadwork, feathers and face-paint, she danced, sang and played African and European folk songs on her ramkie, forerunner to the tin-can guitar. Slung over her costume was a voluminous fur cloak (kaross). Enveloping her from neck to feet, it was an African version of the corn-gold tresses of Botticelli's Venus - and every inch of its luxuriant, curled hair was equally suggestive.
To London audiences, she was a fantasy made flesh, uniting the imaginary force of two powerful myths: Hottentot and Venus. The latter invoked a cultural tradition of lust and love; the former signified all that was strange, disturbing and - possibly - sexually deviant. Almost overnight, London was overtaken by Saartjie mania. Within a week, she went from being an anonymous immigrant to one of the city's most talked-about celebrities. Her image became ubiquitous: it was reproduced on bright posters and penny prints, and she became the favoured subject of caricaturists and cartoonists.
Bottoms were big in late-Georgian England. From low to high culture, Britain was a nation obsessed by buttocks, bums, arses, posteriors, rumps - and with every metaphor, joke or pun that could be squeezed from this fundamental distraction. Georgian England both celebrated and deplored excess, grossness, bawdiness and the uncontainable. In Rowlandson's cartoon, amply proportioned white Englishwomen are depicted trying to plump up their already big bottoms in imitation of Saartjie, who loftily presides over them all.
Saartjie's instant celebrity owed much to a coincidence between the Georgian fascination with bottoms, the size of the derrière of Lord Grenville, and the British tradition of visual satire. The aristocratic Grenville family were famed for their huge bums. The nation was rife with speculation that Grenville would become prime minister and his Whig coalition - known as the broad-bottoms or the bottomites - take over parliament. An engraving by William Heath depicts Grenville dressed as the Hottentot Venus. In another, by George Cruikshank from 1816, Saartjie's profile is compared with that of the Prince Regent.
A month after Saartjie's show opened, the abolitionists, convinced she was brought to England and forced to perform against her will, began a High Court lawsuit on her behalf that electrified the English public and press. When asked whether she would prefer to go to Bible school and then return home, or stay in England performing with a contract and a salary, Saartjie said, "Stay here." Unable to prove that she performed unwillingly, the case collapsed. Her choices were limited: a return to servitude in colonised South Africa, or exploitation in free England. The Hottentot Venus show went on.
Saartjie arrived in France in 1814, a recognised icon preceded by her reputation as a scantily clad totem goddess. Napoleonic Paris greeted her as a celebrity. In France, as in Britain, her image proliferated - with a significant difference: where English representations exaggerated the size of her buttocks, French portrayals show attempts to be more true to life.
In the spring of 1815, Saartjie posed for three days as a life model for a panel of Europe's leading Enlightenment scientists, naturalists, and staff painters at the Muséum national d'Histoire naturelle. Georges Cuvier, Henri de Blainville and Étienne Saint-Hilaire led the scientific team. Resident artists Léon de Wailly, Nicolas Huet and Jean-Baptiste Berré produced delicate watercolour portraits of her figure. As well as integral to the "scientific" project, these illustrations became collectible popular art, copied and sold in great quantity. De Wailly's tactful portrait - used as her official image by the ANC - is drawn with evocative, poignant sensibility. In this image Saartjie stands in the antique pose of the Cnidian Venus, so beloved of Renaissance sculptors; a figure that would reappear later in the 19th century in the Orientalist grandes odalisques of Ingres and Renoir.
Saartjie died at the end of 1815, aged just 26. Indignity followed her in death: within 48 hours, her body had been dissected, her bones boiled, and her brain and genitals bottled. Cuvier, the father of both comparative anatomy and palaeontology, conducted the post-mortem examination. Plaster casts were taken of her body. Once the whole figure was integrated, "sculptors and artists finished the lines to the mould, polished the model surface with oil of turpentine, and then skin, vessels were painted on; the whole covered in a coat of clear varnish". For nearly two centuries these relics were kept in the Muséum national d'Histoire naturelle, on public display. Posthumously imprisoned in Paris, Saartjie's violated body became one of Europe's most analysed specimens. From these lifeless and fragile remnants, European scientists manufactured monstrous, crackpot pseudo-scientific theories proposing biological differences between human groups.
South Africa never forgot Saartjie. The end of apartheid was the crucial turning point in her afterlife. In 1994, when the African National Congress achieved the country's transition to non-racial democracy, President Mandela raised the matter of Saartjie with President Mitterrand during his first state visit to South Africa. Supporting the long-running campaign for the return of Saartjie's remains initiated by the anthropologist Professor Philip Tobias, Mandela told Mitterrand that it was time for her to come home.
Claiming right of possession to Saartjie's remains and honouring her as a heroic national ancestor was the first act of international cultural reparation made on behalf of free South Africa. The French people and politicians supported her repatriation, but museologists raised ridiculous objections that she was still a viable object of "scientific" study and French patrimony. Henri de Lumley, director of the Musée de l'Homme, claimed insultingly that she would be "safer" and better preserved "cherished in the home of liberty, fraternity and equality, than in South Africa".
Saartjie's remains became central to the ongoing debate over the return of the cultural heritage, plundered from formerly colonised nations, that fills European museums. Responding to the hysteria that Saartjie's return would open the floodgates to similar requests, Ben Ngubane, minister of culture, wryly observed that South Africa was unlikely to request the return of all its plundered patrimony, as there isn't room in Africa to store it. Brigitte Mabandla, deputy minister of culture, pointed out that: "The end of colonialism is tied to the return of Africa's cultural heritage ... Scholars argue that 200-year-old remains should be classified as ordinary artifacts, and tools for research, and that there is no need to attach emotions to them. This is a fallacy. Europe is littered with ancient heritage, and there is a lot of passion associated with heritage by Europeans themselves."
It took a further eight years and the intervention of Mandela's successor, Thabo Mbeki, before Saartjie's remains were released. In May 2002 they were flown back to South Africa, and on August 9, National Women's Day, Saartjie was honoured with a state funeral in the Gamtoos River Valley, her birthplace. Mbeki gave her funeral speech. Today, Saartjie Baartman is modern South Africa's most revered female historical icon of the colonial era.
Saartjie's legacy has been to carry the burden of racist representation for colonial and imperialist history. Visual representations of her body are fraught with the negative consequences of reproducing offensive iconography. These images persist as products of a white society whose imposed perceptions damaged and subordinated the lives, consciousness and body-image of millions of people. The history of the Hottentot Venus raises vexing questions about intention and audience when reproducing racist representations, but it also highlights the dangers of censorship. Images of Saartjie are part of her story: they will offend, but no good ever came of locking pictures in the attic. Images of subjected slaves kneeling, or celebrating their release, were unthinkingly reproduced long after abolition.
It's striking that Saartjie was never shown in a classic slave image. This is not to propose some fatuous notion of a more liberal intention by the white men who depicted her: these men, and their racialised perceptions, were products of their time. Saartjie's body was subjected to indignity and exaggeration, but there has been less careful reflection on the ways in which she subsequently influenced the emergence of the modernist female form, or of how she might be celebrated now, as she is in African and transatlantic black popular music and body culture. Hopefully, a new exhibition at the National Portrait Gallery, timed to coincide with the 200th anniversary of the Abolition of the Slave Trade Act, will begin to challenge the omission of Saartjie and recognise her influence on British culture.
Far from outlandish or unfamiliar to the western eye, the evolving historical conventions of the female nude in European art are apparent in many representations of the Hottentot Venus, as is her influence. Saartjie's death in Paris coincided with the repatriation to Italy of the famous Roman statue known as the Medici Venus. Plundered from the Palazzo Uffizi by Napoleon in 1802, this celebrated Hellenistic statue was crated up and sent back to Florence in December 1815. Fleet Street, appreciating the coincidence, went for the bottom line, capturing the Platonic assertion that there are two Venuses in western culture, one celestial, the other vulgar:
The Venus of Medicis scarcely has flown,
When Paris, alas! Your next Venus is gone;
And no end to your losses you find:
Well may you in sackcloth and ashes deplore;
For the former fair form had no equal before,
And the latter no equal behind.
The Hottentot Venus: The Life and Death of Saartjie Baartman (Born 1789 - Buried 2002) by Rachel Holmes is published by Bloomsbury.

Last Updated: 12:01am GMT 18/03/2007
Goddess of the freakshows
Lucy Moore reviews The Hottentot Venus: the Life and Death of Saartjie Baartman by Rachel Holmes
Early-19th-century Londoners were fascinated by scientific (and not-so-scientific) discoveries and curiosities. They crowded into fairground tents and gimcrack Piccadilly exhibition rooms to gawp at Siamese twins, stuffed birds and animals from far-off lands, and demonstrations of electricity.
Stars of the freak-show scene included men billed as the fattest and thinnest who had ever lived; tiny Caroline Crachami, the "Sicilian Fairy", who stood less than two feet tall; and the mottled West Indian "Piebald Boy", whose skin onlookers were encouraged to rub to prove he was not painted.
The sensation of the 1810 season was a 21-year-old Khoisan woman from South Africa known as the Hottentot Venus. Saartjie Baartman appeared on stage almost naked, in a skin-tight, flesh-coloured body stocking with a small embroidered apron covering her pubis and long strings of tribal beads. She sang Khoi and Afrikaans folk songs, played the ramkie (a tin-can guitar) and danced "in the manner of her country". For a small additional payment, audience members could touch her exotically large behind.
As Rachel Holmes writes in The Hottentot Venus, the stage-name chosen for Saartjie was a potent one. By the time Saartjie arrived in London, Hottentots - the European name for South African cattle tribesmen - were associated with servility, barbarity and promiscuity. "United, the words Hottentot and Venus... coupled Eros with notions of ugliness, desire with degradation, license with taboo, and transcendent goddess with carnal beast; they articulated the alarming siren allure of feminine concupiscence - Aristotle's fascinating, terrifying animal avidum generandi, the beast greedy for generation."
While Holmes makes much of Saartjie as an "African Venus", describing her "pert" nipples and the fur of the cape she wore as suggestively "luxuriant, labial, curled", her actual stage presence seems to have belied the wanton image her promoters aimed at. Often ill in the unfamiliar climate or, increasingly, drunk, she was seen by audiences as, by turns, bold, witty, tired, reluctant, innocent or reckless.
Disappointingly Holmes does not include enough quotes from the source material to allow us to separate her ideas about Saartjie's experiences from what Saartjie herself expressed about them and what her contemporaries observed. At times Holmes blurs the line between documentation and imaginative reconstruction without adequate notes.
Saartjie had travelled a long way to the Piccadilly stage on which she made her London debut. Born in the Gamtoos river valley on the contested eastern frontier of the Cape Colony and orphaned in her teens, she had been taken to Cape Town, where for a few years she worked as an indentured servant for a "Free Black" family. Here Holmes is on firmer ground, outlining the intricate gradations of late-18th-century Cape Town society with surety and sympathy.
Although no Khoisan person was permitted to leave the Colony without the explicit permission of the Governor, a discredited doctor (who may have been Saartjie's lover) and her master conspired to smuggle Saartjie to London in 1810, hoping to make their fortunes by displaying her as a scientific curiosity. Their instincts about what Londoners wanted to see were spot on: Saartjie's show became a huge success.
But some members of the audience, three years after the slave trade had been abolished by Parliament, were appalled rather than titillated. Unlike Josephine Baker, with whose career Holmes draws interesting parallels, ultimately Saartjie was unable to play on the prejudices and unspoken desires of her era and turn them to her own advantage. She was simply defenceless.
Saartjie's life ended in Paris in 1815. Her master had sold her to an unscrupulous showman of the Palais Royal who, when it became apparent that she was more valuable to him dead than alive, allowed her to drink herself to death. Her corpse was sold to the Museum of Natural History and intimately examined and dissected by scientists who believed that her physiognomy would provide clues to the origin of mankind.
Holmes sees in this interest in her body a "morbid, deeply eroticised obsession", but does not back this up with specific citations. Poignantly, as Holmes observes, the eau de vie that killed her also embalmed her dissected brain and genitalia.
In a post-colonial era, the story of Saartjie Baartman's life mirrors the intense vulnerabilities of millions of people humiliated and exploited by Western paternalistic, imperial society over the centuries. "This young woman was treated as if she was something monstrous," said Nicholas About, petitioning the French Senate in 2002 for Saartjie's remains to be released to the South African government. "But where in this affair is the true monstrosity?"
When Saartjie's remains were brought back to South Africa in 2002 she was hailed as a national heroine. As a journalist covering the event said, her repatriation addressed powerful issues of culture, identity and national reparation: "Rarely has one figure meant so much to an entire country." After such an unhappy short life, and almost two centuries of turbulent after-life, Saartjie Baartman finally rests at peace in her homeland.
Last Updated: 12:01am GMT 18/03/2007
Tribeswoman turned exotic exhibit
Lawrence Norfolk reviews The Hottentot Venus: the Life and Death of Saartjie Baartman by Rachel Holmes
Epigraphs from the Bible, the President of South Africa Thabo Mbeki, the exotic dancer Josephine Baker and the singer Macy Gray preface The Hottentot Venus. The quotations cast Saartjie's life and posthumous career as a moral homily, a political fable, a tale of rags-to-riches celebrity and of racial and sexual exploitation. Rachel Holmes's engaged and engaging book seeks to disentangle the real woman from this web of interpretations.
Saartjie Baartman was born in 1789 in the Gamtoos River valley near the eastern border of the Dutch Cape Colony. Her family were Khoekhoens ('Hottentots', to the Europeans), part of the Khoisan people, along with the San or so-called 'Bushmen'. Saartjie never knew her mother and was raised by her father. When he was killed in a skirmish following the handover of the Dutch Colony to the British, Saartjie was 'taken into the custody' of a free black trader called Pieter Cesars.
Eighteen years old and alone, she was brought 500 miles to Cape Town and indentured to Pieter's brother Hendriks as a nursemaid for his infant daughter. Hendriks worked as the manservant of Alexander Dunlop, an irascible and eccentric British Army surgeon. When Dunlop fell out with the Governor and was forced to leave the Colony, he and Hendriks resolved to make their fortunes in London by mounting an exhibition. Saartjie was to be the exhibit.
Smuggled out of Cape Town and shipped to London, the 'Hottentot Venus' appeared in September 1810 at No 225 Piccadilly where she played native songs, danced and smoked a pipe wearing a skin-tight silk body-stocking and some strategic beads and feathers. She rapidly became a huge attraction.
'Bottoms were big in Georgian England,' remarks Holmes. The word 'steatopygous' was later concocted to describe the prominent behinds of Khoisan women and Saartjie's was, by all accounts, a typical example. She and it featured in cartoons (several are reproduced), broadsheet ballads, satires and later, in Paris, an opera.
The term 'Hottentot' connoted a contradictory mixture of innocence and carnality in 19th-century England. Saartjie excited both sympathy and prurient curiosity. She often appeared sullen during her daily six hours of performance and Hendriks, on one occasion, seems to have threatened her in public with a bamboo stick.
An action was brought on Saartjie's behalf and against Hendriks and Dunlop by anti-slavery campaigners. But 'the most contentious court case about illegal slavery since abolition', as Holmes describes it, resulted only in a proper commercial contract for Saartjie.
The show went on, moving from London to tour Britain and Ireland. Dunlop died in 1812, leaving his modest estate to Hendriks and Saartjie. In 1814 they relocated to Paris where the Hottentot Venus was a hit again. But Saartjie was homesick, frequently ill and had begun to drink. When Hendriks sold her contract to a French entrepreneur called Réaulx and departed for the Cape, Saartjie's decline accelerated.
Her final engagements were not before the public but a panel of scientists convened by Georges Cuvier in the atelier of the Natural History Museum to examine and record her physique. Drawings and paintings were made. The resulting scientific papers describe extensive negotiations before a modest Saartjie would take off her clothes. The winter of 1815 was a harsh one. Saartjie died in December, probably of pneumonia exacerbated by alcoholism.
Here Holmes's tale turns gruesome. Cuvier took a full body cast of Saartjie then dissected her. Her brain and genitalia were preserved in alcohol while her skeleton joined the 1,600 others in the Museum's collection. This is lurid enough. Holmes writes, 'Cuvier had finally got what he wanted: Saartjie horizontal, unresisting, under his knife.' Out of a 'morbid, deeply-eroticised obsession' Cuvier 'enacted his rage against all women'.
That is conjecture. Holmes's research is impeccable, conducted on the ground and from primary sources in archives as far apart as Cape Town, London and Paris, but the surviving evidence is limited; for Cuvier's villainous intentions and for Saartjie herself. Aside from her statements in the London court case and recollections of her reported speech, she is silent. Holmes is forced to reconstruct.
Before leaving for London, Saartjie is described as 'vulnerable to coercion', then 'not in a position to negotiate' then 'lured', then 'persuaded'. But which one? What kind of victim was Saartjie Baartman? What if she went willingly?
Her bones remained in the Natural History Museum in Paris until, after a request from Nelson Mandela to François Mitterrand, eight years of inter-governmental wrangling and a change in French law, Saartjie's remains returned to South Africa. In August 2002, she was buried in a state funeral beside the banks of the Gamtoos River, where she had been born more than two centuries earlier.
Saartjie's life was shaped by colonialism, economics, race and gender. In telling her extraordinary story, Rachel Holmes's fascinating book illuminates the forces which dominated her age, and resound in our own.

Published: 23 March 2007
BLOOMSBURY £14.99 (239pp) £13.50
The Hottentot Venus, by Rachel Holmes
Saving Sara in an age of shame
By Jan Marsh
How should past atrocities be remembered? They will be forgotten if not re-told, but re-telling also repeats the horror. So, too, does re-viewing. Sudden nausea was my response to a photograph in this book of Sara Baartman's 200-year-old skeleton being packed for return to South Africa.
This young woman from the Khoisan people was a victim of colonial and anthropological exploitation. She was smuggled from Cape Town to London in 1810 to be exhibited in Piccadilly under the mocking title "Hottentot Venus" as a freak of nature, owing to her very large (to European eyes) bum. Spectators were invited to poke and squeeze. This "hideous tableau", declared the human-rights activist Zachary Macaulay, was "a disgusting... and mortifying sight".
Legal attempts to rescue her from bondage failed when the exhibitors successfully argued that Sara was a free contractor. She was taken on a provincial tour, and on to Paris, in charge of a new keeper who organised both the public spectacle and private sessions with scientists from the Collège de France led by the human anatomist Cuvier.
These men coerced Sara to strip, though not to display her genitals, which they pornographically alleged were as prodigious as her buttocks. They also arranged to take possession of her body when she died, which she duly did, aged about 27. Almost before she was cold, they began the dissection, pickling each part for the Museum of Natural History. Together with finely executed lithographs, which made a woman under five feet tall look like a giantess, these gruesome remains endowed the "Hottentot Venus" with an afterlife of abuse.
With the end of apartheid, South Africa opened diplomatic efforts to repatriate Baartman's bones, led by the paleoanthropologist Phillip Tobias. In 2002, she was ceremoniously buried in her ancestral homeland.
Tragic victim has been instated as heroic ancestor, in emblematic remembrance of historical sufferings. The controversy has not been laid to rest, however. A newspaper cartoon showed a packing crate incongruously labelled "Handle with Care, Dignity and Respect". Baartman's defenders object to displays of her image as repeating the colonial insult to her person, and to the patronising use of the diminutive "Saartje".
In this first post-colonial biography of Baartman, Rachel Holmes uses Saartje throughout, but musters as much factual information as is currently possible, telling her tale with care and respect. Parts, such as Sara's life as unpaid servant during the first years of British rule at the Cape, can only be imaginatively related, and the chronology is uncertain. The text bears marks of hasty composition, as when missionaries are sighted among elephants and lions in Sara's home, or science and philosophy are said to have "traduced" degrading theories about buttocks. The death of Sara's father is variously dated to when she was a teenager and an infant, while a concluding denunciation of President Mbeki's notorious views on HIV/Aids seems out of place.
This month Sara Baartman features in an exhibition about "exotic" visitors to Britain, alongside Omai and Dalip Singh - more or less honourably received as celebrities - and the Aboriginal Australians Bennelong and Yemmerrawanne who, like her, were regarded as almost sub-human curiosities. Times change, but both the exhibition and biography, like the current commemorations of slavery, prompt us to reflect on ways of remembering atrocity.
Jan Marsh is the author of 'Black Victorians' (Lund Humphries)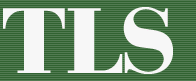 The TLS n.º 5429, April 20, 2007
Pinch, prod
Lucy Hughes-Hallet
The Hottentot Venus
The life and death of Saartjie Baartman born 1789 – buried 2002
256 pp. Bloomsbury £ 14.99
978 0 7475 7776 8
At the centre of this book is a tableau as ludicrous as it is sad. It is February 1815. In a studio in the Jardin des Plantes in Paris, a naked woman stands holding a handkerchief in front of her crotch. She is short by European standards (under four foot six inches), and by European standards she has exceptionally large buttocks. These are clearly visible. But the ten men in the room - three of them artists, the remaining seven anatomists, zoologists, or physiologists — are hoping to see behind the handkerchief. She is Saartjie Baarttman, a woman of the Khoisan tribe from eastern South Africa, and for the past five years she has been on show, first in Piccadilly, subsequently on tour around Britain and more recently in the Palais Royal. She is an ailing, overworked young woman who drinks too much brandy, but she is also an international celebrity known as "The Hottentot Venus".
The scientists gathered to see her have all heard tell that Khoisan women have something odd about their genitals. They want to take a look, but Saartjie, who has spent up to ten hours of most days since she arrived in Enrope being gawped at, has drawn the line here. She will not display her sexual parts. Professor Georges Cuvier, the father of palaeontology, has tried cajolement and little jokes. Professor Ducrotay de Blainville has offered money, and when Saartjie refused it has taken lo peeping covertly around her backside. He's making a fool of himself: Saartjie is irritated.
It is frustrating for the men of science, but though de Blainville has seen nothing for certain, he will soon publish an influential paper "On a Woman of the Hottentot Race". And when Saartjie dies ten months later, Cuvier will buy her corpse. Her pride and modesty will no longer impede his scrutiny. Her dismantled skeleton will join the thousands of others (forty-one of then human) in Cuvier's Cabinet d'Anatomie Comparée; and her brain and genitals will be kept handy in bell jars just inside the entrance to the great man's private apartments – a succinct image of early nineteenth-century relations between African "darkness" and European "enlightenment" feminine "mystery" and masculine "inquiry".
The story of Saartjie Bartman is great parable material. When her lover and father were both killed in a cattle raid, she came into the service of Hendrick Cesars, who was himself servant to Alexander Dunlop, a medical officer with the British Army in Capetown. Dunlop and Cesars together took Saartjie illegally out of the country, along with a giraffe skin. Reaching London, they sold the skin, promptly and profitably, but failed to find a taker for their other "object of great curiosity". So they set up as showmen themselves, exhibiting "The Hottentot Venus" with immediate and prodigious success. Dressed in a skin-light, skin-coloured silk body stocking with a tiny tasselled and beaded apron over her pubic mound, Saartjie danced and sang and played her guitar while her public pressed around to pinch and prod her famous bottom.
Within weeks, this crudely exotic/erotic spectacle acquires new complexities of meaning. Saartjie fell ill. Newspapers reported that she was evidently unwilling to perform, and that Cesars would brandish a stick at her, as a tamer might at a recalcitrant lion. Coercion and the threat of violence were now parts of the performance. When a man in the audience laughed at Saartjie, she hit him with her guitar, while Cesars warned that she was 'wild as a beast''. The tension between sulky female subordinate and brutal master was received by most of the public as as titillating drama, but the British slave trade had been abolished only four years before, and the Abolitionists were still vigilantly monitoring apparent breaches of the new law. A writ of habeas corpus was issued against Cesars and Dunlop. In the short term, the ensuing court case achieved little beyond free publicity for the defendants' show, but in retrospect (and this is what takes Rachel Holmes' thoughtfu1 book so timely) it provides an illuminating case history of the way illegal immigration, slavery and the sale of sexuality can form a tangle and a trap.
Was Saartjie free? She testified that she was. Three lawyers, and two Aftikaans-speaking interpreters, interrogated her for three hours. She told them that she had been brought to England with her own consent, that she was paid by her master and that she had no desire lo return to South Africa. The court eventually concluded that she was selling not herself but her services, as any worker was entitled to do. The circumstances of her leaving South Africa were questionable, but Dunlop and Cesars had managed to obtain what at least looked like official sanction. Baffled, her would-be rescuers dropped the case, declining the judges suggestion that they might bring a charge of public indecency.
Saartjie didn't want to go home. She had left behind a life of domestic service in a country whose laws assumed people of her ethnic group were 'imbecile". The men who had — to use an anachronistic term — trafficked her were exploitative, but so were the philanthropists who interested themselves in her case. With proper instruction, it was suggested, she could be an invaluable asset to the Missionary Society. "Has she not as good a right to exhibit herself as Irish Giant, or a Dwarf7' asked Dunlop; it was a hard question to answer. It was because she was black and female that Saartjie's case aroused so initial and so much righteous indignation. Her story was illustrative of important issues relating lo immigration and the sovereignty of the individual, but it also had a whiff of exotic sex about it, and, as Holmes writes, "prudery and prurience are common bedfellows".
From salacious spectacle, to test case for the British anti-slavery movement, to ethnographical exhibit, Saartjie was repeatedly reinvented and made use of in her lifetime. After her death, the process continued. In the first year of his Presidency. Nelson Mandela asked the French authorities for the restitution of her remains. In 2002, her bones and pickled body parts were returned lo South Africa, welcomed by rapturous crowds and solemnly buried on South African Women's Day. Women's leaders called on those present to work for gender equality. President Thabu Mbeki made an emotive speech condemning two centuries of racist pseudo-science. When he read out passages from Cuvier's report of his dissection of Saartjie, in which he compared "the Negro race" to "the monkey tribe", people in the crowd wept and fainted .
In 1850, Gustave Flaubert visited Egypt, and spent a long night of ''intense reverie'' watching a dancing girl sleeping. She fascinated him because he was unable lo communicate with her. "No one can ever really know an Oriental woman'', he wrote. There is an equally suggestive muteness at the core of this book. Saartjie' few recorded words give little away as to how she saw herself and her life. She remains a screen on to which fantasies can be projected and theories inscribed. In the final chapter of The Hottentot Venus, Rachel Holmes uses Mbeki's graveside speech as the occasion for a strongly argued attack on his "AIDS denialism''. She wears two hats. As a scholar she is critical of those who made use (ideological, sexual, or commercial) of Saartjie in the past. But she is also a director of TAC UK, which campaigns for treatment for South Africans with HIV/AIDS: for that good cause she is not above making use of the Hottentot Venus herself.
Literary Review
Frances Wilson
THE ALLURE OF OTHERNESS
The Hottentot Venus: The Life and Death of Saartjje Baartman, Born 1789 – Buried 2002
By Rachel Holmes (Bloomsbury 256pp £14.99)
Venus, Roman goddess of love, was born in the sea and came to earth floating on a scallop shell. The Hottentot Venus, otherwise known as Saartjie Baartman, was born in the Gamtoos River Valley in South Africa, and came to England as a stowaway. She was taken - along with a massive and stinking giraffe skin - by a British military doctor called Alexander Dunlop and his South African servant, Hendrik Cesars. Together, the men saw the potential of exhibiting Saartjie's prominent buttocks and extended labia in a freak-show.
'The Hottentot Venus' was advertised across London during the winter of 1810 as 'the greatest phenomenon ever exhibited in this country'. Saartjie's stage name was inspired: combining the erotic otherness of the 'Hottentot' with the iconic allure of the 'Venus', Dunlop and Cesars mixed two potent myths in the form of one 22-year-old, four-foot-six woman. She represented primitive, uninhibited sex to a culture which took seriously the new pseudo-science of ethnology and delighted in nothing more than the public display of strangeness. As Rachel Holmes puts it, 'The Hottentot Venus arose in London as the very apotheosis of Europe's invented Africa, the dark continent of feminised impenetrability and crude potency.' In other words, she offered 'sexual tourism dressed up as education'.
Saartjie appeared on stage between twelve o'clock and four o'clock, six days a week, in a prime location at 225 Piccadilly (funded by the sale of the giraffe skin), where she stood alongside a mock-up of an African village. Amongst those who paid the two shillings to see her posterior clad in a skin-tight body suit while she danced and played her 'ramkie', a form of guitar, were the dandy Beau Brummell and the actor Charles Kemble ('poor, poor creature', Kemble muttered when he was introduced to her after the show by Cesars). She lived for the next five years as an exhibit, first in England and then in Paris, where she died aged twenty-six, by which point she was addicted to brandy. Within hours of her death, she was dissected by the eminent surgeon Georges Cuvier, who made a plaster cast of her body, removed her skeleton and pickled her brain and labia in jars, where they were displayed in the Musée de l'Homme until 1985. Saartjie's life, which was nasty, brutish and short, was followed by an afterlife which was just as nasty and brutish, only much, much longer.
Descended from the Eastern Cape Khoisan and the nomadic San, Saartjie's ancestors are now understood to have been the world's first peoples. Her mother died when she was one year old; her father was murdered when she was a teenager. She had a child herself who also died, after which the baby's father went his own way. Alone and unprotected, she was picked up by Pieter Cesars, a free black hunter and trader from Cape Town who wanted a wet nurse for his niece, the daughter of Hendrik Cesars, the man who would eventually manage her career in England. The extent to which Saartjie knew what lay in store for her when she allowed herself to be smuggled aboard the ship is not known, and the degree to which she was willing to exploit herself became the subject of a court case brought by the abolitionist Zachary Macaulay (father of the historian, Thomas Babington Macaulay), who was determined to prove against Cesars that Saartjie was illegally transported, kept as a slave and forced to perform against her own free will and consent. 'I have read somewhere', Macaulay wrote to the press, ' ... that the air of the British Constitution is too pure to permit slavery to exist where its influence extends.' Saartjie would become, as Holmes says, 'the first black South African woman whose right to liberty would be put to the test of the constitutional law in Britain'.
The case rested on the tricky issue of consent. When she was interviewed by Dutch-speakers, Saartjie, who could neither read nor write, insisted that she had come to England willingly, that she was well looked-after, that she was taking a share of the profits, and that she was confident she would be returning home with her takings in six years' time. But as far as her interviewers were concerned, 'to the various questions we put to her whether, if she chose at any time to discontinue her person being exhibited, she might do so, we could not draw a satisfactory answer from her. She understands very little of the agreement made with her by Mr Dunlop on the 29 October and which agreement she produced to us.' As Holmes succinctly puts it, 'Saartjie was caught in the contradictions of Enlightenment redefinitions of human freedom. In legal terms, abolition made the difference between slavery and servitude a question of self-possession, not escape from economic poverty. But for Saartjie, there were also economic advantages to be gained.'
It took nearly a decade for Nelson Mandela to persuade the French Government to return her body to South Africa, where, after 187 years away, Saartjie is now buried in the valley where she was born. Her funeral, on 9 August 2002, was a national event, presided over by Thabo Mbeki, but, inevitably, her resting place has not been left in peace. Saartjie is still an icon, only now she represents South Africa's brutal history.
Written with authority and economy, The Hottentot Venus is a significant and timely book, appearing as it does in the year we are celebrating the 200th anniversary of the abolition of the Slave Trade. Never overdramatising the horrors she describes, never romanticising, sentimentalising or patronising her subject, Rachel Holmes has produced a laceratingly powerful story. Saartjie Baartman has found the perfect biographer.
Los Angeles Times
BOOK REVIEW
'Sara Baartman and the Hottentot Venus' by Clifton Crais and Pamela Scully
A fascinating exploration of one of the most famous, least-known women in history.
By Martin Rubin
February 11, 2009
When we think of the period two centuries before our own, then as now it is global conflicts that dominate: the titanic Napoleonic struggles and our own nasty little scrap with England in the War of 1812.

Of course, we remember that Jane Austen was writing at this time, even if she seldom deigned to mention current events; and who can forget the early 19th century Empire style of dresses, which hearkened back to the simplicity of Ancient Greece and foretold the freer fashions of the 1920s?
But in recent decades, historiography has opened up our knowledge of the past by roaming far beyond the conventional confines of warfare and political economy and, in the process, uncovered terrific stories, such as the shameful and tragic tale of the hapless Sara Baartman.

A sensation in its time, the story of the so-called Hottentot Venus seems to us a terrible story of humiliation and degradation, a victimization that continued even after her death, far away from her birthplace in a desolate region of the Eastern Cape Colony at the southern tip of Africa.

A member of a small indigenous tribe of herdsmen dubbed the Hottentots by Dutch colonists (but known today by their name Khoikhoi), Baartman was captured in the course of ongoing colonial warfare that effected a genocidal destruction of this peaceful people. Having been enslaved, she was taken to Europe by a member of the family that "owned" and exhibited her much as an exotic animal might be.
Sign of the times

Professors Clifton Crais and Pamela Scully of Emory University have done an excellent job not only of telling this rebarbative story but of putting it into the context of its time. This enables them to explain what permitted such an exhibition while at the same time viewing it through our (thankfully) more humane and enlightened lens.

1810 through '15, when this revolting scene was unfolding on the stages of London and Paris, was an odd time in the deplorable history of slavery. The slave trade in the British Empire had just ended in 1807, a year before the U.S. Constitution mandated the end of importing slaves, but the institution itself would not end in the empire until 1833.

Still, there was already sufficient abolitionist feeling in Britain for Baartman to have been brought before a court in London and examined in Dutch, a process that led to a determination that she was a voluntary participant in what was happening to her and that she was receiving a share of the profits from the enterprise.

So was this an unusual opportunity for a slave to escape drudgery and profit financially or a degradation and victimization?

Possibly both.

Humiliating as the process seems to us, it tapped into a sentimental cult of the so-called noble savage popularized by Jean-Jacques Rousseau. Condescending as such a notion now seems, it was in its time thought to be a broad-minded, humanistic way of thinking, a salutary reminder of how political correctness changes over time.

The name "Hottentot Venus" is problematic today -- the name Hottentot derives from the Dutch/Afrikaans word for "stuttering," a derogatory reference to the clicks characteristic of the tribe's spoken language -- but lingers in the name Hottentot Fig for the succulent known more commonly as ice plant, seen throughout Southern California.

Genetic traits

And as for "Venus," there was also an unmistakable prurience involved in showing Baartman off to European audiences. She exhibited the common genetic traits of the Khoikhoi: a marked steatopygia and also the condition known as sinus pudoris. This latter, sometimes called the apron, involved a natural elongation of the labia, which female family members often stretched to accentuate -- a process now regarded as a type of genital mutilation.
Baartman never allowed this feature of hers to be shown to audiences while she was alive, giving credence to her active participation in the exhibition process. But after her death from pneumonia or possibly from smallpox in Paris in 1815, a grotesque autopsy shone a spotlight on this, amounting to a posthumous violation even more unsavory than anything visited upon poor Sara in her short life.

It is not surprising that this victim should have cried out for some measure of redress in the 21st century. The post-apartheid government of South Africa brought her body back from its French burial place in 2002 to be buried in her native soil with all the trappings of a state funeral, duly televised, a symbol of global as well as national victimization.

Baartman's story has been the subject of works by playwright Suzan-Lori Parks and biologist Stephen Jay Gould as well as by poets as diverse as Edith Sitwell and Elizabeth Alexander, recently famous for her poem at President Obama's inauguration but whose first published book hearkened back to Sara.

No one, however, has succeeded as well as Crais and Scully in illuminating not only her important role as icon and symbol but, so important, the human being behind them.

Because of their diligent research and their deep understanding of the era in which she lived -- along with their sensitivity to our own time and concerns -- they have truly given us the "living breathing person" that was "Sara Baartman, the human being who was ultimately destroyed by an illusion."

Rubin is a critic and the author of "Sarah Gertrude Millin: A South African Life."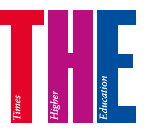 Times Higher Education
19 February 2009
The reality behind the fantasy
Kaila Adia Story lauds this powerful effort to reclaim the history of a woman abused by European society
Sara Baartman and The Hottentot Venus: A Ghost Story and a Biography
By Clifton Crais and Pamela Scully
Princeton University Press 248pp, £21.95
ISBN 9780691135809
Published 20 November 2008
In Sara Baartman and The Hottentot Venus: A Ghost Story and a Biography, Clifton Crais and Pamela Scully tell a chilling tale of exploitation in recounting the life of Sara Baartman (1789-1815), a Khoekhoe woman born in present-day South Africa, enslaved and brought to England to be "exhibited". In doing so, they also examine the idea of the woman who would become known throughout Europe as the "Hottentot Venus", and upon whom were projected notions of hypersexuality and immodesty. The authors also recount the scientific, genealogical, sociopolitical and differential conclusions that Europe reached with regard to the black female body. Finally, they discuss in detail how Europe would overdetermine the anatomy and assumed persona of the black female body to such a degree that it ultimately became a representation of itself.
In this descriptive and elaborate outline of both Baartman's true life and her performance life, Crais and Scully allow the reader to see that although she was regarded as the object of Western scientific discourse in the early 19th century, she is clearly the subject of their book. They reveal that through Baartman's exhibitions and ultimate dissection after her death, her body was both erotic and propagandistic, and make it clear that Baartman provided a corporeal starting point, with her body and assumed persona transformed by Europe into the actual corporeal representation of its projections and/or imagination. Crais and Scully emphasise that Baartman's representation and the discourse surrounding her "fleshy" figure have informed our collective perception of what it physically means to be both black and female.
Although Crais and Scully make this clear early on in their exquisite book, the argument that Baartman existed only in the European imagination is not the crux of their piece. While the authors do argue this point throughout the book, they make it clear that their main objective was to recover and rewrite the history of the woman Sara Baartman, rather than to tell their audience about the performer Hottentot Venus.
Having conducted my own research on Baartman, this book provides me with a wealth of information about who she was before she was shipped north and made to perform as Europe's sexual proclivity and running joke. Not only do Crais and Scully provide the reader with extensive detail on Baartman's life, but they also give the reader a clearer picture of how she became the Hottentot Venus and how the Hottentot Venus became an icon.
This is a thrilling, provocative and interesting exploration. The reader learns about how Baartman's life was transformed once she became the Hottentot Venus, and is given a vivid snapshot of what the sociopolitical and ideological climate of Europe was when Baartman reached its shores. Crais and Scully literally recover Baartman - the public spectacle and the "scientific discovery" - as so much more.
Not only is this book a fascinating read, it will also have done much to restore the historical record in Europe and the US. It is an important and necessary contribution to the existing discourse on Sara Baartman's impact on contemporary ideas of race, sexuality and the European conception of primitivity.
Kaila Adia Story is assistant professor, Audre Lorde endowed chair in race, class, gender and sexuality studies, University of Louisville. Her essay "Performing Venus: From Hottentot to Video Vixen: The Historical Legacy of Black Female Body Commodification", drawn from her doctoral thesis, appears in the edited volume Home Girls Make Some Noise: Hip Hop and Feminism (2007).