8-4-2004
TED HUGHES
Collected poems

The greatest poet of his age
(Filed: 12/10/2003)
Philip Hensher reviews Collected Poems by Ted Hughes
One thousand, three hundred and thirty-three pages. This is a volume of quite astonishing authority – not just mastery, beauty or power, but sheer canonic authority, cumulatively making a case for Ted Hughes as the one English poet since the war with a serious claim to the very first rank. The best of his contemporaries rose on occasion to greatness; Hughes alone lived with the stupendous condition, like Tennyson.

This volume cannot be reduced to a single story, and does not run in a single direction. Hughes did not steadily improve, nor steadily decline in quality. Rather, from the beginning to the end of his career, what we find is exactly what we find in the collected works of the greatest English poets; stretches of incomparable command and mastery, which arise from long periods during which the poet is working blindly and awkwardly towards the final triumph. We have to forgive Hughes's blunders, and not pretend that he was always a flawless poet. This volume makes that absolutely clear.

The moments of mastery come at utterly unpredictable moments in Hughes's career, and with each of his greatest triumphs he seems to force a reconsideration of what poetry consists of. It seems to me that Hughes had four such moments: the first two books; the black rant of Crow; the astonishing myth-making of the Laureate poems; and the unforeseen and incomparable mastery over the entire range of styles - lyrical, mythic, demotic and confessional - exhibited in his last two books, the Ovid imitations and his account of his tragic marriage to Sylvia Plath, Birthday Letters.
My championing of the Laureate poems (which Hughes wrote between 1984 and his death in 1998) may raise an eyebrow. Certainly, they were much mocked at the time and, if the reader thinks of the specific occasions that inspired each poem, they may seem comically fervent. But, if you remove from your mind the image of the Duke and Duchess of York, Hughes's spectacular epithalamium on the occasion of their marriage becomes a visionary lyric. The pounding hymn celebrating the birth of Prince Harry is one of Hughes's greatest poems, a stunning evocation of the rainstorm at the end of a dry summer as the west-country rivers fill and revive; a deliberate and serious challenge to Spenser. In Laureate mode, Hughes could be bafflingly mythic, or exquisitely simple, as in the marvellous envoi to the long poem on the Queen's 40th anniversary celebrations.
Hughes was the first Laureate to create great poetry in the Laureate vein since Tennyson. Much of his best poetry uses natural history, exactly observed, in iconic ways to illustrate human characteristics. The Laureate poems are not a sideline to the main body of his work, but allowed him to pursue one of his fundamental poetic ambitions. He could make an explicit connection between his own manner and that of the great Elizabethans.
The crucial period in Hughes's development is his work of the 1960s. There's a neat contrast between two poems about a caged jaguar, which shows the radical shift in his style. The first is one of those ravishing lyrics from The Hawk in the Rain (1957); exactly observed, densely physical, and with a prize-winning knack for the clinching phrase - "Over the cage floor the horizons come". "Second Glance at a Jaguar", from Wodwo (1967), seems to belong to a completely different conception of poetry altogether. There is no sense of a lyric, and hardly any of conventional poetic form; the imagery pours out in a violent torrent, and, vivid as it is, it has no interest in the well-urned phrase. In a way, the later poem is uglier and coarser, but overwhelming in effect; Hughes was right to follow this path away from conventional elegance.
The important product of this development was Crow (1970), which now looks like Hughes's greatest book. It's a book of quite appalling evil, written in the depths of despair; it sets out a poisonous mythology of sexual hostility and violence through a mesmerising, cartoon-like allegory. Hughes had come a long way from the Yeats-like mastery of verse in his first books; this is astonishingly crude and raucous in style, hammeringly repetitious and often very ugly. The rhetoric covers only a very narrow range, and the vocabulary seems narrow and basic. These poems are apt to begin, like exhausted jokes, "there was this man…" Hughes sacrificed poetic refinement in the interests of the sheer cumulative power of the whole sequence; Crow is an affront, and a huge step forward.
Crow represents such an extreme point, however, that Hughes had subsequently to feel his way back into a poetic idiom, with only slow success. It stands in his work much as The Hollow Men does in TS Eliot's, a point zero which exhausted its own possibilities. The sequences of the 1970s are strange, uncertain books, trying to look again at nature and to construct some sense of myth; Season Songs and Moortown Diary feel laborious, with fine flourishes existing alongside some oddly banal writing. Gaudete is a fascinating failure, a bizarre and abstruse tale of supernatural abduction and zombie clergymen; its enthusiasm for blood and skulls and stone proving a gift to parodists.
In a way, Hughes saved the best until last. The exuberant Tales from Ovid was a huge success, but no one could have predicted the sheer mastery of Birthday Letters. It united Hughes's deceptively relaxed style with passages of lyric intensity; its realist narrative and profound psychological insight combined with a running texture of myth. No one poem gave a sense of the power of the whole: it demanded to be read as a book. It made an impression at first as confession, but it will go on being read as great poetry.
The task of putting together a Collected Poems is a problematic one. After Crow, Hughes's books were not collections of poems, but unified sequences, which often exist in different versions. What really needs to be done is simply to print the last approved version of each book complete, with dropped and uncollected poems clearly separated. That would make for an even more enormous book than this one, and Paul Keegan has made a slightly unsatisfactory compromise. Gaudete, for instance, is only lightly represented by its poetic interludes, and other sequences appear in unfamiliar form - Crow is bundled together with some related poetry of the period, which diminishes its force.
A full-scale edition will eventually sort all this out. This interim volume provides us with a lot of uncollected and unfamiliar poems, and a small selection of juvenilia, showing Hughes's gripping originality from the start. Reaching the end of this amazing volume, I reflected that there are few poets who show so little sign of anyone else's influence. He sounded like himself from the beginning; he knew, I think, how good he was.
Green Mother and Brooktrout by Ted Hughes

Ted Hughes
Saturday October 18, 2003
The Guardian
Throughout a writing career that spanned the second half of the 20th century, Ted Hughes (1930-1998) retained an active interest in the publishing process. Alongside the individual collections that established his reputation, from The Hawk in the Rain to Birthday Letters, he produced numerous broadsides, pamphlets and limited editions, with an assortment of small presses and imprints, often in collaboration with friends and family. Many of these poems have never before been collected. "Green Mother" first appeared in the Boston University Journal in 1976, and is an early version of "A Green Mother" (Cave Birds, 1978). "Brooktrout" was a Morrigu Press broadside, printed by Hughes's son Nicholas in June 1979. It was later included in Under the North Star (1981).
Green Mother
I am the pillow where angels come for the sleeper.

Grey-long-eyed and silvery-limbed, a tremor, a girl, strong-fingered
With the washed voice of a thrush,
Glistening wet - the angle of the ash
A toppling tower of gargoyles and ogres -
With a voice of splitting, a sulphur-glare
And a numbness
The angel of the oak lifts his trophy
Slow and charred from the furnace, in red-oiled strength,
Crippled with overcoming, the angel of the yew
Cradles the molten dove, which is his voice.
Every flower sends an angel.
And the worm leans down - A forgiving God.
And you shall climb with the angels
Of the insects - the trembling hosts of light
The chivalry of sun and moon
On the field of the leaf.
And from heaven to heaven
You shall enter the heaven of the birds - the trumpets
The heaven of the beasts - who labour in the foundations
The heaven of the fish - banners in the long flame
Of the beginning
Many heavens, none of them fallen.
Do not think I am the stone of the grave.
I pillow the face of everliving.
Lie down - rejoice!
among roots, among mouths.
Brooktrout
The Brooktrout, superb as a matador,
Sways invisible there
In water empty as air.
The Brooktrout leaps, gorgeous as a jaguar,
But dropping back into swift glass
Resumes clear nothingness.
The numb-cold current's brain-wave is lightning -
No good shouting: 'Look!'
It vanished as it struck.
You can catch Brooktrout, a goggling gewgaw -
But never the flash God made
Drawing the river's blade.

FABER & FABER
Collected Poems By Ted Hughes (edited by Paul Keegan)
The king of the beasts
By Simon Armitage
24 October 2003
It's somewhat disarming to pick up a collection of poems by Ted Hughes that begins with a corny yarn about a gun-slinging cowboy, written in slapstick couplets: "Carson McReared the terrible killer,/ The man with a hide like an armadillo." ("Wild West")
But this piece of juvenilia is the opening poem in a very big book that tells a very long story. Two stories, in fact, one being the narrative of Hughes's intriguing publishing career, the other the development of his poetic ideas. The story that this volume does not tell, mercifully, is the biography, and prior to the release in January of a film which casts Gwyneth Paltrow as Sylvia and some bloke you've never heard of as Ted, it is a blessed relief to think only of the work.
Ted Hughes's relationship with Faber & Faber began in 1957 with the appearance of The Hawk in the Rain and was to span his entire career. As well as his mainstream books, Hughes found an outlet through a succession of small-press or private publications. Throughout the 1970s, for example, much of Hughes's work made its first appearance courtesy of The Rainbow Press, an imprint run by his sister, Olwyn.
It was intended that the coloured spines of these carefully produced books should eventually represent the colour spectrum of the press's title. There was to be no such pot of gold at the end of the bookshelf, but all the poems from those uncommon and sometimes legendary editions have found their way into this huge suitcase of a book.
Collated from such widely scattered sources, these Collected Poems represents a meticulous piece of scholarship and research, yet the unobtrusive presence of its editor, Paul Keegan, has allowed for a highly readable compendium in which over 1000 pages of poetry is allowed to speak for itself. For the first time, landmark volumes such as Wodwo and Crow can be viewed in chronological contrast with less well-known collections such as Recklings from 1966 and Howls and Whispers, published the year of his death, along with individual poems published in newspapers, magazines and journals. The inclusion of these rarities gives an impression of the poet testing the water, his mind ticking over in the space between major projects.
Take the poem "Fanaticism", which appeared in the 1990 publication Capriccio. The print run was limited to 50 copies. The poem is typical of Hughes, with references to mythology, mortality and fertility. It goes on to detail a kind of morbid striptease through which the dark drama of Assia Weavill's suicide becomes increasingly apparent. The tone of voice is detached, "As the drowned leave their clothes folded." Yet by the final stanza, a shift in emphasis has occurred:
"After forty I'll end it," you laughed
(You were serious) as you folded your future
into your empty clothes. Which Oxfam took.
Suddenly Hughes is not only an observer and commentator on the scene, he is a character within it. He doesn't mention himself, doesn't use the word "I", but there he is, in the charity shop. He is involved. Implicated. It points the way towards the breathtaking confessional style of Birthday Letters, which would appear eight years later.
That said, there are no time-bombs or land-mines here, planted to go off after the poet's death. All the poems have seen the light of day before, even if only through a chink in the curtains. It could be that more poetry lies buried deep in the archive of Hughes's papers in the vaults of Emory University, and as Keegan points out, this is not a "Complete Poems".
It is, however, a serious anorak job, incorporating a selection of comments made by Hughes himself over the years, a succession of notes which double as a bibliography, and a painstaking survey of the cross-referencing that went on between the poems and all their variant forms.
This is, in fact, as definitive a document as we might desire or need, and like all publications of its type, provides the opportunity of assessing in bold terms the legacy left by its author. Where does Hughes stand in the formidable line up of the good and the great? What is his contribution?
To begin, reading this book from cover to cover brings home the extent to which Hughes was a poet of nature. Not a tree-hugger or a swooning figure among the blooms of spring, but a writer whose determination to get to grips with the forces of life and death brought him into contact with the very question - the one and only question - of existence. At one end stands eternal obliteration, at the other, the occasional flashes of ecstasy which provoke in us the will to survive.
Hughes's work is a kind of negotiated dialogue between these two extremes, often centred on a beast or a bird. At a point in time where the natural world can never again be taken for granted, Hughes's Collected Poems is a kind of literary Noah's Ark where endangered species are preserved and protected in the form of language. Seen in that light, Hughes is the supreme conservationist.
The other aspect of Hughes's bequest is literary. In the second half of the 20th century, along with Larkin and Heaney, Hughes helped to keep poetry within earshot of the general reader. The best poets are communicators - they need to make themselves heard - and on this level, Hughes was, and continues to be, fantastically successful. People understand his poems. People remember them - even children.
Those who require depth of thinking from their poets are not disappointed by Hughes because the complexity of his subject matter represents something of a bottomless abyss, but even for the non-specialist reader there is enough on the surface to dazzle and delight.
Modernists and theorists are always seeking to lure this ancient art form away from its roots and strengths towards some intellectually fortified bunker on the outskirts of obscurity. But Ted Hughes, unfashionably at times, yet determinedly and in the end victoriously, did his bit to anchor contemporary poetry in a place closer to home, where poetry can still work its magic, and where most of us live.
Simon Armitage's most recent collection , 'The Universal Home Doctor', is published by Faber & Faber
FABER £40
Ted Hughes: Collected Poems ed Paul Keegan
Ted Hughes was out to dazzle and seduce from the start, and not just with his poems.
Ruth Fainlight remembers a mighty poet who led a complicated life
19 October 2003
What massive bodies of work they left, Robert Graves and Ted Hughes - perhaps the two major English poets of the 20th century. From first to last publication dates of individual books, Graves's Collected Poems (a good 1,000 pages) comprises the work of 60 years. The publication dates of Hughes's Collected Poems span a mere 42 years, but it is about 200 pages longer. And in each case, all work in other forms has been excluded. What energetic and industrious men they were. What fine specimens of Englishmen, good-looking and robust; what romantic, complicated lives they led - and how crucially and absolutely each was marked by involvement with a woman poet of at least equal genius.
There is a further resemblance: both were fascinated and affected by the occult - shamanism, Sufism, Chassidism, astrology - and both believed in the principle of royalty (although only one became Poet Laureate). Clear influences of the older poet appear in Hughes's early work, both in style and subject matter. And each produced a long, enthralling and yet eccentric (zany, some might say) work linking poetry and the power of a Great Female: The White Goddess from Graves; from Hughes, Shakespeare and the Goddess of Complete Being.
But for Hughes, what seemed an inescapable antithesis to his reverence of the female principle was an extreme fear and horror of the teeming, the carnal, the organic. Something else is also evident, and permeates his writing from first to last: a horror of old, dead England, a country mortally weakened by the slaughter of the First World War, then dealt the further blow of the collapse of its position as imperial "workshop of the world". It is interesting to speculate about the relationship between this feeling and his reverence for tradition and royalty. He would not be the first poet whose opinions altered with the passing years.
One notes the two deep, hidden valleys of Hughes's imagination; first, the Calder Valley in Yorkshire where he spent his childhood and about which he writes, in the introduction to The Remains of Elmet (1979): "For centuries it was considered a more or less uninhabitable wilderness, a notorious refuge for criminals, a hide-out for refugees. Then in the early 1800s it became the cradle for the Industrial Revolution in textiles, and the upper Calder became 'the hardest-worked river in England'... When I came to consciousness there in the 1930s... you could not fail to realise that the cataclysms had happened - to the population (in the First World War, where a single bad ten minutes in no man's land would wipe out a street or even a village), see: 'Six Young Men' from The Hawk in the Rain; to the industry (the shift to the East in textile manufacture), and to the Methodism (the new age). Gradually, it dawned on you that you were living among the survivors, in the remains."
The second "sacred site" was north Devon, where he lived his adult life, and describes in the introduction to Moortown Diary (1989): "Even then, in the early 1970s, the ancient farming community in North Devon was still pretty intact and undisturbed, more so than anywhere else in England... I could believe they were still that Celtic tribe the Romans had known as the Dumnoni, 'the people of the deep valleys'..." A connection might be made between Hughes's love for the poetry of Coleridge and the importance of valleys for both of them: his two English ones, Coleridge's sacred valley of the river Alph in Xanadu. River is the title of Hughes's 1983 collection; rivers, and river-fishing, were always a central subject - and pleasure - in his life.
Yet the repulsion from England felt by the American poet Sylvia Plath, his first wife, could never be accepted or forgotten. Even in Birthday Letters (1998), almost his last publication, he quotes her critical complaints in "The Beach": "England was so filthy!" and:
London a morgue of dinge -
English dinge...
And why were everybody's
Garments so deliberately begrimed?
Grubby-looking, like a camouflage?
"You despised England's grubby edges,"
he concludes despairingly in "The Rabbit Catcher". But he also records touching moments of harmony, such as in "The Rag Rug":
Whenever you worked at your carpet
I felt happy.
Then I could read Conrad's novels to you.
I could cradle your freed mind in my voice...
I remember
Those long, crimson-shadowed evenings of ours
More like the breath-held camera moments
Of reaching to touch a falcon that does not fly off.
As if I held your hand to stroke a falcon
With your hand.
Starting with The Hawk in the Rain, his first collection published in 1957, one understands why Ted Hughes was immediately acknowledged as the new "young favourite". He had obviously read the entire canon and absorbed its lessons: his poems combine passion and energy with impressive technical skill. He is in control; there is no fumbling. Later, one is aware of a wider range of nourishing influences: from Eastern Europe, the United States, the cadences and "list-poems" from the epics, folk-tales and tribal poetry he loved. Greek and Roman classical poets inspired far more than the obvious pieces: "Prometheus on His Crag" (1973), and the glorious sequence of Tales from Ovid (1997). Always, the pleasure of reading his poems is like watching a brilliant acrobatic display: one is dazzled and seduced by the same combination of discipline and fluidity.
The essay "Myths, Metres, Rhythms" was not written until 1993 (and unpublished until its appearance in his collection of essays, Winter Pollen, 1994) but from the beginning Hughes's acute sensitivity to every nuance and possibility of language is apparent. His startlingly original images and metaphors, the words he chooses and the relationship between their sounds in assonance and alliteration, are absolutely his own - sui generis. The juxtaposition of the tender sensitivity of the insect and flower poems in Season Songs (1976) and Flowers and Insects, (1986), among others, which stand comparison with the best of D H Lawrence's; his astonishing empathy with wild creatures (one instance among hundreds is his description of a caged, pacing jaguar in "Second Glance at a Jaguar" from Wodwo as: "Wearing the spots off from the inside"); as well as the grim playfulness most evident in Crow (1970), but which was in fact a characteristic feature of all his animal "personifications" of psychic forces - all this was irresistible to critics and readers.
None of Hughes's short stories, plays, or dramatic translations are here, but many poems give good evidence of his narrative vigour. One example, "Her Husband" from Wodwo (1967), evokes the same hard, north-country world of grinding work and sexual tension which is the setting for Lawrence's early stories; and the lurid adventures of the Rev Lumb in Gaudete (1977), almost demand to be transformed into a comic-book with graphics by Stanley Spencer. Only the last section of Gaudete is retained in this volume, but the decision to reject the rest had already been made by Hughes himself, when compiling his New Selected Poems, 1957-1994.
To do more than touch on aspects of the full range of theme, subject and style of Ted Hughes's poetic work is not possible in a review of this length. The editor of this valuable and admirably well-produced volume deserves all praise and gratitude - as do Faber and Faber, Hughes's English publishers since his first book of poems.
An important review in the main site about Ted Hughes, here
Bags of enlightenment

Two decades ago, Seamus Heaney and Ted Hughes collaborated on a landmark poetry anthology. Six years ago - a year before Hughes died - they renewed their partnership. Together, Heaney says, they hoped to wake the sleeping poet in every reader, and to combine learning with pleasure

Saturday October 25, 2003
The Guardian

When my wife and I lived in Belfast in the late 1960s, our neighbours were an elderly couple called Wilson. In those days we had two toddlers in the house and they used to spend as much time with the Wilsons as they did at home. And one of the things Mrs Wilson used to repeat to the elder of them offers a good way into this discussion. "Michael," she would tell him, "you and Christopher are growing up, Granda Wilson and I are growing down, and your daddy and mammy are standing still."
Mrs Wilson's way of seeing things has a bearing on the teaching of poetry and on any consideration of the part literature might play in the classroom or in the culture generally. To what end, after all, do we teach literature, if not for the present delight of those who are growing up? But we also teach it for the future nurture of the mature person, the person "standing still". And for the tranquil restoration - perhaps the disturbing recollection - of the person "growing down". We teach it for the now of perception and for the then of reflection.
When Ted Hughes and I edited the poetry anthologies that eventually appeared as The Rattle Bag (1982) and The School Bag (1997), we thought along these lines and made our choices accordingly. The books did not set out to be textbooks but they still were part of what might be called the educational-services industry and were intended as an intervention. The Rattle Bag was compiled in the conviction that poetry can be regarded as an ad hoc enrichment, available to all comers at all stages of their life, whereas The School Bag presented it more as a body of literature that can be approached deliberately and consciously, in order to understand its inner relations and development, the way it is always growing up yet seeming to stand still.
It's probably worth remarking at the outset that Ted and I had been educated at schools and universities where there was still an adherence to Matthew Arnold's faith in literary culture as a means towards the general dissemination of sweetness and light. Our teachers still proceeded on the basis of the humanist wager. They and we operated in the faith that literary and cultural endeavour was conducted in a disinterested spirit. It was a less sceptical world where the word "higher" in the term "higher education" was still credited and where the word "education" was respected in and of itself because it promised to raise what Robert Frost once called "the plane of regard".
As editors, in other words, we were both products of a system that was fundamentally the one established by Renaissance humanists and grammarians in the 16th century. For all the revision of syllabi and inflection of the educational aims that had occurred in the intervening 400 years, there was one respect in which the 20th-century schools we attended resembled those that the Elizabethan authors in our anthologies would have attended 400 years earlier: we were still expected to fill our minds with what was on offer from the past, to remember it, to prove by examination that we retained it, and to prepare ourselves to think, feel and act in accordance with it during the years to come.
Moreover, the road we had travelled through English literature in our A-level years in the 1940s and 1950s was still the one being travelled by teenage students in the 1970s and 80s. And along that road all of us would have studied, typically, a bit of Chaucer - probably the "Prologue" to The Canterbury Tales or "The Nun's Priest's Tale"; a couple of Shakespeare plays; a selection of Metaphysical poets; a book or two of Paradise Lost; an 18th-century novel; a selection of Romantic poets, Wordsworth and Keats enjoying the most favour; a Jane Austen novel, a Brontë, a Dickens, a Hardy; some Tennyson, maybe; some Hopkins; some first world war poetry; some Waste Land, maybe.
Essentially, then, we older people who were editors and the younger people for whom we were to cater had travelled the same poetry route. But now, simply by reason of age and experience, Ted and I had encountered much work we wished we had encountered earlier, when we were at school. As writers, moreover, we also knew that the humblest and most unlikely material could lie behind the officially sanctioned selections in the prescribed texts and we were therefore prepared, as anthologists, to lie down with Yeats, where all the ladders start, in the old rag-and-bone shop of the heart - that is to say, in the unofficial as well as the official cultural deposits.
There was, however, something official-sounding about the book that was named on our first Faber contract. We had agreed to compile a volume called The Faber Book of Verse for Younger People - a title that seems to carry some sort of educational health warning - but once we got going, we discovered that enjoyment rather than improvement would be our first criterion. Our advice to ourselves was to look for things that we'd have liked to have been introduced to early on. And for that reason much familiar canonical work was not included, since we took it for granted that our putative audience would also have had a chance to know it already. No Shakespeare sonnet appeared, for example; no George Herbert; no Milton; no Tennyson.
On the other hand, much that we did include was decidedly non-canonical: nonsense rhymes, ballad-type poems, riddles, folk songs, rhythmical jingles of all sorts. If the contract said we were doing The Faber Book of Verse for Younger People , the book in our heads was something closer to The Fancy Free Poetry Supplement . Its epigraph might have been another phrase of Robert Frost's - "the playthings in the playhouse" - or another memorable declaration of Yeats's to the effect that you can disprove Hegel but not the Song of Sixpence. In general, our first principle was that enounced by Wordsworth in his Preface to Lyrical Ballads , which he called the grand elementary principle of pleasure. But devotion to that principle did not entail an abandonment of the reality principle. Far from it. The anthology as it finally emerged abounds in sombre insights. We favoured poems with the simplicity of cartoons and the emotional force of proverbial wisdom. What we were after was some combination of rareness, seriousness and unexpectedness - as in William Blake's "The Angel that presided o'er my birth":
The Angel that presided o'er my birth
Said, "Little creature, form'd of joy and Mirth,
"Go love without the help of any Thing on Earth."
And here's another with the same kind of mature, naif, off-centre centrality of vision that we favoured, a translation of a poem called "The Earthworm" by 20th-century Swedish poet Harry Martinson:
Who really respects the earthworm,
the farmworker far under the grass in the soil.
He keeps the earth always changing.
He works entirely full of soil,
speechless with soil, and blind.
He is the underneath farmer, the underground one,
where the fields are getting on their harvest clothes.
Who really respects him,
this deep and calm earth-worker,
this deathless, grey, tiny farmer in the planet's soil.
In spite of what I say about the kind of poems we favoured, we didn't write down a mission statement. We followed our noses and our memory. Without much consultation we each made a pile of photocopies, an unpremeditated, non-programmatic bundle of work that rang true to our older ears but that would be, we hoped, equally and pleasurably audible to younger ones. And with certain authors we allowed our prejudices and favouritisms free rein. Since Ted had done selections of Shakespeare and Emily Dickinson, he let himself loose with them, as I did in the selection of Wordsworth and poems from the Irish; and we allowed heavier representa- tions for Blake, Lawrence and Whitman than would be usual in British or Irish anthologies.
In the end, the volume was too abundant, too frolicsome and too unruly to go by the rather headmasterly title in the contract, so all of a sudden Ted suggested we call it by the name of a strange roguish poem translated from the Welsh of Dafydd ap Gwilym. It's about an instrument that sounds more like an implement, a raucous, distracting, shake, rattle-and-roll affair that disturbs the poet and his lover while they lie together in the greenwood. In the words of the translator, Joseph Clancy, it becomes a noisy pouch perched on a pole, a bell of pebbles and gravel, "a blare, a bloody nuisance". We were wanting to serve notice that the anthology was a wake-up call, an attempt to bring poetry and younger people to their senses. And we wanted to do so for precisely those ends I outlined at the beginning. For the present delight of younger people. For the future nurture of mature people. For the now of perception. For the then of recollection. We intended the same material to prove equally rewarding for the one growing up, the one "standing still" - and, if all went well, for the one "growing down".
So an enterprise that began at the heart of the established literary scene ended up with a slight whiff of the counter-cultural. At the back of our editors' minds there was always the example of WH Auden and John Garrett's 1930s anthology The Poet's Tongue. Auden and Garrett had shown the way to combine street rhymes and Shakespeare songs and had generally democratised the heritage without in the least dumbing it down; and it was also from them that we got the idea of printing the poems according to the alphabetical order of their titles. This, we hoped, would give the selection a feeling of lucky dip rather than prescribed text and would avoid the impression that the best readers always resist, the suspicion that the poems have, in Keats's words, "a palpable design" upon them.
Arbitrary riches rather than engineered instruction: that was what we were after. There were no lesson plans implicit in either the contents of The Rattle Bag or in their arrangement. What we hoped to do was to shake the rattle and awaken the sleeping inner poet in every reader. We proceeded in the faith that the aural and oral pleasures of poetry, the satisfactions of recognition and repetition, constitute an experience of rightness that can make the whole physical and psychic system feel more in tune with itself. We implicitly believed that a first exposure to poetry, the early schooling in it, should offer this kind of rightness, since it constitutes one of the primary justifications of the art. One of our inclusions, after all, was Gerard Manley Hopkins's "The Woodlark", which begins:
Teevo cheevo cheeevio chee
0 where, where can that be?
Weedio-weedio: there again!
So tiny a trickle of song strain
and another was "anyone lived in a pretty how town" by EE Cummings, which ends:
Women and men (both dong and ding)
summer autumn winter spring
reaped their sowing and went their came
sun moon stars rain.
An experience of words and rhythms like these is arguably more than physical. It represents a metaphysical extension of capacity, an arrival at a point beyond the point that had been settled for previously. It can take us to a plane of regard where we look back on the usual, if only for a moment, and say to ourselves, "Been there, done that. What next? More, more!"
FIFTEEN years later Ted Hughes and I produced another anthology called The School Bag with a foreword that began: "We wanted this anthology to be different from The Rattle Bag, less of a carnival, more like a checklist. It would be a school-book in the usual sense - the poems, for example, are grouped in ways that invite different kinds of historical and thematic reading but it would also resemble 'a school of poetry' gathered on traditional bardic lines, a memory bank, a compendium of examples."
At the back of my mind this time there was something else written in the 1930s, in a book that was very different from the Auden and Garrett anthology. This was a passage from TS Eliot's lectures on "The Use of Poetry and the Use of Criticism", where he outlined three stages of development that a reader of poetry might be expected to go through. The first is the experience of enjoying poetry, feeling it intensely and getting to know many individual poems and kinds of poem. Then comes a second stage when the reader begins to classify and compare these experiences, to see one in light of another. At that point, says Eliot, "the element of enjoyment is enlarged into appreciation, which brings a more intellectual addition to the intensity of feeling. It is a second stage in our understanding of poetry, when we no longer merely select and reject, but organise." The third stage is that of re-organisation, when "a person already educated in poetry meets with something new in his own time, and finds a new pattern arranging itself in consequence".
The School Bag was meant as an intervention at Eliot's second stage of education in poetry, when the element of enjoyment is being enlarged into appreciation, when there is an intellectual addition, an organisation of the field. Consequently, the spirit in which Ted and I approached the compilation of this second volume was imbued with a new purpose. The poems were to be read less as Frostian "playthings in the playhouse" of the language and more as Yeatsian "monuments of [the soul's] magnificence". The first one in the book is very deliberately Yeats's "Long Legged Fly", which begins "That civilisation may not sink, / Its great battle lost . . ." while the last one is a chorus from Dryden's Secular Masque , which ends: "Tis well an old age is out / And time to begin a new". As the millennium approached, it was as if we wanted to do something definitive and affirmative, to express in our work as anthologists a determination expressed by Andrew Marvell in the poem "To his Coy Mistress": - a determination to "roll all our strength, and all / Our sweetness, up into one ball . . ."
This time we went head-on at the traditional corpus not only of English poetry, but of poetry in Irish, Welsh, Scots and Scots Gaelic; of poetry from America also, including poems of the blues and African-American experience; poetry that was indeed soul music, not just fragments shored against our ruin, but songs that might fortify the spirit against ruin. We covered more than a millennium and in the work we chose, the perspectives were generally longer, the pitch higher, the issues at stake more critical than they had been in The Rattle Bag . Because of constraints of space, however, we were able to choose only one poem each from all our poets, and yet in the end this constraint made the task of selection a pleasure and an education of sorts for us, the compilers. "Time and again," I wrote in the Foreword, "we were forced to decide whether personal affection for something not particularly 'major' could be allowed to outweigh the historical and canonical claims of a more obvious selection."
There was still an element of unpredictability about the choices but we attempted to suggest different kinds of order by the way the poems were juxtaposed. Christopher Reid, then our editor at Faber, made wonderful suggestions about the internal grouping of the material. Just to take a couple of examples from early on in the book, from a cluster of poems held together by settings and images of the sea: we began with a translation of a short sixth-century Irish poem about the arrival of Christianity in Ireland. In it, the new religion and the new age it ushers in appear in the figure of a mitre-wearing bishop, and this strange wedge-like head-gear reminds the poet of the sharp edge of an adze, so the poem in English goes by that title - "Adze-head":
Across the sea will come Adze-head,
crazed in the head,
his cloak with a hole for the head,
his stick bent in the head.
He will chant impiety
from a table in front of his house;
all his people will answer:
"Be it thus. Be it thus."
Immediately following this we printed Matthew Arnold's "Dover Beach", a work from the other end of the age of religion, when all the poet can hear is the melancholy, long, withdrawing roar of the sea of faith that Adze-head and his brothers had once furled around earth's shores like a bright garment. And immediately following Arnold, we printed Elizabeth Bishop's great invocation to the sea and its waters, her poem called "At the Fishhouses", a poem in which one witnesses the rebirth of a religious impulse in a post-religious sensibility. "I have seen it over and over," Bishop writes, "the same sea, the same, / slightly, indifferently swinging above the stones, / icily free above the stones . . . as if the water were a transmutation of fire / That feeds on stones and burns with a dark gray flame." And the poem ends:
It is like what we imagine knowledge to be:
dark, salt, clear, moving, utterly free,
drawn from the cold hard mouth
of the world, derived from the rocky breasts
forever, flowing and drawn, and since
our knowledge is historical, flowing and flown.
Our knowledge is indeed historical and so, if this anthology were to be used in the classroom, a teacher would be needed as a guide to its contents and contexts; obviously, discussion of the poems could then lead into discussions of matters of historical, cultural, religious and political concern, but it is to be emphasised that the poems are there in the first place because they are poems, not because they are relevant to some urgent contemporary issue. We never intended to put the social and political cart before the artistic and imaginative horse. In fact, we might well have used as an epigraph for the book Joseph Brodsky's stirring affirmation that if art teaches us anything it is that the human condition is private.
If this seems an odd or perverse claim, I would gloss it by adducing the poem by Isaac Rosenberg that we also printed. This is the well known "Break of Day in the Trenches", in which the new and terrible human conditioning of the first world war comes home to us and keeps coming home because of the very private, very tremulous reality of "the parapet's poppy" stuck behind the soldier's ear. The poem ends like this:
Poppies whose roots are in man's veins
Drop, and are ever dropping:
But mine in my ear is safe -
Just a little white with the dust.
Whatever stage of understanding you have attained - whether you are growing up, standing still or growing down - you are surely going to be touched by this poem, if only for a moment, and attuned by it to the tears of things. Yet attuned also to what another poet calls the dearest freshness that lives deep down in things. Just by being what it is, a flicker of original sweetness and shared sorrow in the face of the atrocious, the poem is a help.
The cadence of its last two lines - "But mine in my ear is safe - / Just a little white with the dust" - is unassertive, the metrical posture of the lines is a yielding one, and the dusty whiteness of the flower is suggestive of debilitation; and yet, as an expression of what we know intuitively and historically about our human condition, the lines are unshakably right, unwithering and unwitherable. Like many another poem written in the trenches of Flanders, this one exhibits the staying power that poets and poetry continue to furnish for the species, generation after generation. So while the grand primary principle of pleasure is one that will always justify and underwrite the teaching of poetry, poetry should also be taught in all its seriousness and extensiveness because it encompasses the desolations of reality, and remains an indispensable part of the equipment we need in the human survival kit.
Which brings me, in conclusion, to the kit bag - which might have been the title of The School Bag . In the end, we were swayed to the school bag because the kit bag had such a strong association with military action and suggested the solidarity of massed ranks rather than the sympathies of a well-schooled and many-minded individual. It conveyed an impression of positive certitude and imperial destiny rather than negative capability and common humanity. In our time, after all, a post-colonial time, in a world of multi-ethnic populations, the image of the marching man in khaki uniform, with his gun and his gear, is more of a menace than a promise.
Nevertheless, just to think of the kit bag is to be reminded of the thousands, perhaps millions of soldiers, who packed a volume of poetry in it as they went off to the front. It is to be reminded also of the soldiers of the second world war who would have packed their Rosenberg and their Owen. And of the soldiers of other wars since then who packed perhaps a poem written by their child or their spouse. And to be reminded of this, of the value attaching to intensely expressed human feeling, however frail, is to be reminded of what is perhaps the most important truth concerning the teaching of poetry.
What matters most in the end is the value that attaches to a few poems intimately experienced and well remembered. If at the end of each year spent in school, students have been marked by even one poem that is going to stay with them, that will be a considerable achievement. Such a poem can come to feel like a pre-natal possession, a guarantee of inwardness and a link to origin. It can become the eye of a verbal needle through which the growing person can pass again and again until it is known by heart, and becomes a path between heart and mind, a path by which the individual can enter, repeatedly, into the kingdom of rightness.
· An earlier version of this essay was given as a talk at The Prince of Wales Summer School, Norwich, in July 2003.


Essential but unlovely

The publication of Ted Hughes's Collected Poems shows both his genius and his failings, says Sean O'Brien

Saturday November 1, 2003
The Guardian
Collected Poems
by Ted Hughes, edited by Paul Keegan
1,315pp, Faber, £40
What is that mighty sound? It is the sound of a monument being winched into position. Ted Hughes (1930-98), having spent his writing life as a moving target in a thicket of variants, fugitive editions, uncollected poems and on-the-hoof revisions, has finally been brought down. Now an effigy is being readied for display. And this, we are told, is only a preparatory model: the real thing will be along later, in the shape of a Complete Poems . For now, though, the mere 1,315 pages of the Collected will have to do.
A Collected Poems can be a melancholy thing: poets go off, go mad, dry up. Hughes did none of these exactly, but the book is frequently impeded and distracted by lapses of taste and mistaken ambition. It carries us from the breezy comic narratives of cowboys and pirates written in Hughes's teens and from the blood-and-thunder title poem of his first book, The Hawk in the Rain (1957), through great poems including "October Dawn", "To Paint a Water Lily", "Pike", "Mayday on Holderness", "Thistles", "Football at Slack", "The Canal's Drowning Black", "Apple-Dumps", "An August Salmon" and "That Morning". But it also crosses some wide, featureless deserts. The last full book is, of course, Birthday Letters , whose reception proves that gossip has displaced writing among the interests of many readers. Yet, as Auden said of Yeats, Hughes's gift "survived it all", and the Collected Poems demonstrates beyond reasonable doubt that Hughes was among the best English-language poets of the second half of the 20th century, vastly gifted and influential. It also shows how badly he could write.
With the aid of Paul Keegan's judicious introduction, this book clarifies the way in which Hughes conducted more than one life as a poet. On the one hand there are the numerous single volumes and selections published by Faber, and on the other the many limited editions from small presses, as well as a large number of poems that achieved magazine publication but were not collected. Keegan describes some of the small press publications as "tiring rooms" where poems could be put through their paces to see if they might earn their keep in a major collection. But the process also enabled Hughes to satisfy the urge to publish his work without seeming impossibly prolific (the Hughes bibliography makes a book in itself).
Clearly he needed to be writing all the time, and many of the hitherto uncollected poems have the provisional air of resting for a moment before being taken to completion - except that half the time completion didn't occur and wasn't even the issue. The tiny "Small Hours", from the 1960s, is a case in point: "The clock-face stares, / Its heart will betray it. // A creak stands on the landing, looking down. // The chairs have surrendered and are helpless. / The floor presses its face into the earth." It's a start, certainly, but it ended in the magazine Poetry (Chicago). There are a good many things here that are duller and less accomplished than this fragment, things that didn't really merit publication in the first place and might well have been turned down had Hughes's name not been attached to them. In his defence, though, as far as the complete body of work went, Hughes seems to have been more interested in process than outcome: let others take care of outcome, as Keegan meticulously does.
For Hughes, poems tended to turn into sequences: the poem, singular, begins to look a bit neglected, a foot soldier in an imperial project conducted at a growing distance from the real hand-to-hand action. One sign of this is syntactical inertia, for example the reliance on lists and repetitions that bleeds the life out of promising detail, as in "Water" (published 1966): "On moors where people get lost and die of air / On heights where the goat's stomach fails // In gorges where the toad lives on starlight / In deserts where the bone comes through the camel's nostril // On seas where the white bear gives up and dies of water / In depths where only the shark's tooth resists . . ." and so on in search of a main verb, so that nothing locally matters for its own sake.
This showed a paradox in Hughes's work: a gift for intense particularity, based in the observation of the processes of the natural world, was possessed by a poet who was drawn to write on an epic scale but lacked the vari ety or the structural endurance that sustained Wordsworth or Milton, or Hughes's primary master, Shakespeare. Hughes most strongly resembles Lawrence, another writer in whom repetition and extension sometimes turn from devices into flaws.
At times, too, Hughes subordinated his gifts to a rather threadbare collection of big ideas about the fallen world, shamanism and survival. Crow (1970), that Manichean comic book, is a parting of the ways for many of Hughes's admirers. I remember reading it with a sinking heart: Hughes, it seemed, was getting rid of everything nuanced, musical and precise in order to serve the god of important noise. It was as if he had misunderstood his own powers. After Crow it took a long time to trust him again and to accept that to have the real poems it would be necessary to put up with the boilerplate bluster as well.
Hughes would not have seen it this way. He was no mere accidental victim of his inclinations. He could tell - mostly - the real from the bogus, the finished article from the one merely written down. His notes to his farming journal, Moortown Diary (1989), for example, draw a distinction between an authentic record of events and the shaping, ordering processes of poetry, and offer a justification (of sorts) for spontaneity. But he was sometimes less canny about the rhetorical siege-engine that tended to turn up uninvited at the site of a promising poem and convert it to an alphabet soup of apocalyptic odds and ends. One problem was that Hughes, brought up (like Lawrence) within hailing distance of a chapel Christianity whose influence extended beyond mere belief, straddled the border between metaphor and allegory, and was too often tempted into the bold moral equivalences of the latter.
But not always. Shortly before his death, Hughes published a passage from Sir Gawain and the Green Knight , the 14th-century narrative poem that exerted a long fascination over him (a quotation from it prefaces the pivotal 1967 book Wodwo , whose title, meaning a wood-spirit, is taken from Sir Gawain ). The lines Hughes translated tell of how, in fulfilment of an oath, Gawain goes to be beheaded by the mysterious Green Knight. Various allegorical readings are available, but the poem shrugs them off: here is a mysterious green man in a forest, sharpening his axe on a grindstone and cheerfully awaiting his victim. It is a piece of dramatic writing, in three dimensions, an event in the imagination of writer and reader alike, best appreciated on its own terms. Weary abstraction stays in its coffin. The work of Hughes at full power - and there is a good deal of it - engages with the world in this direct, properly dramatic sense, and survives the buffetings of this essential but unlovely book.
· Sean O'Brien's Cousin Coat: Selected Poems 1976-2001 is published by Picador.


Beguiled by the wild

Ted Hughes's tone varied little over 50 years - but does that matter? John Kinsella finds the authority of a master in his Collected Poems

Sunday November 2, 2003
The Observer
Collected Poems
by Ted Hughes
Faber £40, pp1,333
Ted Hughes has strongly influenced English-language poetry, especially in Britain, Australia and New Zealand. He is the poet of a nature that has been stripped bare, and in this damage, ritualised. Hughes's primal utterances, ripped from the bone, come out of loss. There is a lot of screaming in his poetry.
One of the problems with the 'translation' (Hughes's own word for his conversion of the notes of experience into poetry) is that in the effort to render the shocking into the language of song, an increasingly saturated language is sought. Hughes's technique is accumulation and pronouncement submerged in metaphor and simile. Animals here are more symbolic than 'real': the poet becomes the conduit to the imagined animal soul, and would convince us that he has a blood-link to the soul of the beast, for example in the 'Night Arrival of Sea-Trout' from River:
Honeysuckle hanging her fangs.
Foxglove rearing her open belly.
Dogrose touching the membrane
Hughes is at his best when considering what has been lost. His poems in Remains of Elmet are wonderful recountings of absence and the power of lost voices. An archaeologist, he unearths the layers of occupation and landscaping, where the traumas of intrusion and belonging are strongly in conflict:
Their schooldays were over.
Peeping man was no part of their knowledge.
So when a monkey god, a Martian
Tickled their underchins with his net rim
They snaked out and over the net rim easy
Back into the oliogocene...
Change is at the core of Hughes's poetics. He evinces a desire for a purity, in a world that no matter how Thomas Hardy-ish, had its own technologies, and its own abuses of the land. But change can be positive and negative. Here Ovid has served Hughes well (Tales from Ovid, 1997). Transformation - change - so often a punishment, might produce 'A sleepy owl, hated by man':
And throwing it in the face of that babbler
Transformed it to an owl's -
A face all beak and huge eyes.
Hughes's work represents a nail in the coffin of Romanticism, a pushing of the sublime into the brutal. He created a brilliant pastoral that was old-world in taste but entirely new in its speech. One might look to this as the reason he was so suited to tackling a translation/interpretation of Ovid's Metamorphoses, to my mind his greatest achievement. Hughes would have looked to Ovid, and also the classical Greek dramatists, as his forebears, even if his sensibilities were formed by late eighteenth- and nineteenth-century British poetry.
Surprisingly, there's a remarkable sameness across his oeuvre. Hughes's many revisions alter only what is said and how - rarely the texture or tone. Some of Hughes's most interesting poems are found among those not published in volume form, but collected from journals. This book contains only published work - unpublished material and unpublished draft variations will have to wait for the Complete Poems. Some of the tonal shifts in the Birthday Letters might be more in evidence there. A variorum edition would also show us how these elegiac poems, purportedly written on the anniversaries of the birthday of Hughes's first wife, Sylvia Plath, were constructed, and whether the timescale was as claimed. These poems, regardless, are Hughes as open(ed) as you'll find him: confronting his present as much as his past. We learn more about Hughes here than about Plath:
...The blood-raw light,
The oiled anchovy, the African
Black edges to everything, frightened you.
('You Hated Spain')
The consistency of tone is also an editorial process: I am looking for what went on beyond this official version. Hughes often first published volumes privately, and some of his strongest work is in volumes that did not find their way into 'trade editions'. He was at his worst when official - as shown by his laureate poems.
The effort in this volume is to show Hughes's mastery over a lifetime, and to place him at the top of the first rank of poets. Whether he belongs there will depend on the tastes of the age, despite the uniqueness of his voice; it's so strongly the same voice across 50 years.

How huge was Ted Hughes?
(Filed: 28/10/2003)
Anthony Thwaite reviews Collected Poems by Ted Hughes
When Ted Hughes died in October 1998, his reputation was probably at its height. He was Poet Laureate. In 1997 and 1998 he had published his versions of Ovid and Birthday Letters, picking up most of the prizes that were going.
Appearing so soon before his death, Birthday Letters looked like Hughes's way of coming to terms with the whole blessing and burden of Sylvia Plath, a final decisive act in a long and painful drama. He had met Plath in 1956, within a few months married her, and until her suicide early in 1963 their lives wore richly and densely intertwined.
Today, with the controversial Hughes/Plath film biopic about to burst over us, it might seem that Plath is again in the ascendant. "Women's Studies" try to persuade us that she was a martyr; some suggest that Hughes was a monster. But those are arid games.
Reading the enormous Faber Collected Poems these past weeks, I have been testing my reactions to what a close friend and I have for years called the phenomenon of "Taddeo Grande" (or "Ted Huge") - his life, personality, achievement and reputation. From his birth in West Yorkshire in 1930 (he was the son of a carpenter and newsagent who was one of a handful from his regiment to survive Gallipoli), Ted made his mark: physically big and dominating, in his own person shy, often diffident, but also craggily definite - "like a Christmas present from Easter Island", as Philip Larkin jested.
I first read him in 1955, in an anthology from Cambridge. I have to say that Hughes's three poems (two of them not reprinted until this Collected) made much less impression on me than the six immediately preceding them, by Thom Gunn, whose work I already knew and admired from both undergraduate and national journals. To me, Hughes's poems looked rather forced and sweaty, though The Jaguar (later rewritten) had some impressive bits.
It was to be a matter of only a couple of years before Hughes began to take the poetry world by storm with his first book, The Hawk in the Rain. The ambitious (and altruistic) Sylvia Plath had typed and entered his manuscript for a publication prize in New York, and it won. The Scottish poet and critic Edwin Muir, influential in those days, greeted what he called Hughes's "admirable violence" in the poems.
This was a phrase which was to have currency for the rest of Hughes's life. It sounded dangerous. There was always a fascination in Hughes with what Tennyson called "nature red in tooth and claw". When he published his long sequence Crow in 1970, some likened the technique to that of the horror comic, with its crude devices of "BAM! SPLAT! ZOWY!": the key words seemed to be black, blood, smashed, stabbed, and screamed.
But at other times, in some of his best and best-known poems, he could be tenderly observant - in The Thought-Fox, An Otter, Full Moon and Little Frieda, or in some of the Moortown poems typically played down by him as being made up of "passages taken from a verse farming diary that I kept for a while". His word "diary" is perhaps meant to allow for informality, even casualness, but many of the poems themselves have a degree of intensity, sanity and rapt grace he never equalled - at least until a handful of the Birthday Letters much later.
I say "much later", but in fact after spending many hours with this big book, and looking back at the individual volumes, I am not sure of precise dates. Unlike Larkin, Hughes didn't date his drafts or his completed poems. The book's editor, Paul Keegan, begins with the earliest published poems, schoolboy stuff ("I'll tell you a tale of Carson McReared/ Who, south of the 49th was feared") from the Mexborough Grammar School magazine, and then goes on to put together in chronological order all Hughes's published verse for adults - but nothing Hughes left unpublished in notebooks. He also includes much of what Hughes called work written "within hearing" of children, such as Season Songs. His specifically children's poems are excluded.
A number of poems appear which previously could be seen only in expensive limited editions (Hughes was keen on this as a way of trying out new poems), or by combing through back numbers of periodicals for poems which Hughes never put into any sort of collection.
Keegan's editorial work has been bold, bibliographically thorough, with some useful notes, but with some almost inevitable repetition: for example, a quatrain called Guinness appears as part six of an "uncollected" sequence called Dice on page 108, and then again by itself on page 127. The job must at times have seemed daunting.
How good was Ted Hughes, and will his poems last? My conviction is that he was indeed one of the two dominant English poets of the second half of the 20th century (the other was Larkin), and that perhaps a couple of dozen poems will last a long time. But there is, altogether, not enough smell of the human - too much messing-about with myths and magic, and not enough rhythmical and verbal memorability. The man was more memorable than many of his poems.
Anthony Thwaite's most recent book of poems is 'A Move in the Weather' (Enitharmon).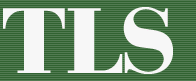 Rough magnificence
Ted Hughes only rarely recovered the concentrated genius of his earliest wirk
Edna Longley
12 December 2003

Ted Hughes
COLLECTED POEMS
Edited by Paul Keegan
1,333 pp. Faber. £40.
0 571 21719 2
Ted Hughes's early poem "Famous Poet" gave hostages to fortune. It depicts a figure "half-buried" by his reputation and hence unable to reproduce "the old heroic bang". Since this massive Collected Poems is rather tomb-like, I want to recall Hughes as the shock of the new. In the late 1950s it was exhilarating to come upon poetry whose scope and ambition insisted so passionately that poetry mattered. Indeed, The Hawk in the Rain (1957) encodes revolutionary intent. The book's overt or implied images of poet, poem and audience add up to a neo-Romantic manifesto. Thus, at one level, "The Jaguar" attacks poets and critics who would limit poetry's "horizons":

He spins from the bars, but there's no cage
to him

More than to the visionary his cell:
His stride is wildernesses of freedom:
The world rolls under the long thrust of
his heel.
Over the cage floor the horizons come.
The zoo-visitor, unimpressed by dozy animals that "might be painted on a nursery wall", represents the reader who rejects inferior poetry for the real "visionary" thing. Similarly, "The Martyrdom of Bishop Farrar" ends with "shrewd townsfolk" believing in a preacher who identifies his death with his doctrine: "Out of his mouth, fire like a glory broke, / And smoke burned his sermons into the skies". Poetry, then, is to be rewired or hotwired to life. Hughes's signature poem "The Thought-Fox" seems organically "alive" in every sense: its symbolism validated by its (bio)rhythms, its theory by its practice. The fox's track from "this midnight moment's forest" draws the writing, rhythm and reading of a poem into the same dynamic quest: "an eye, / A widening deepening greenness, / Brilliantly, concentratedly, / Coming about its own business". The active "eye", a word that recurs in Hughes's poems, is a key aesthetic principle. For Hughes, vision (as with the "drills" of the jaguar's eyes or the "living hanging hemisphere" of a wild goat's eye in "Meeting") signifies a live current between poem and universe.
If "The Thought-Fox" sets high standards, much of The Hawk in the Rain and Lupercal (1960) is brilliantly concentrated. Whether Hughes's obsession with a split between mind and body has subjective or objective sources, the split finds healing in the body of these poems. He may be celebrating beasts, uncaging the id, writing about himself, writing about poetry, or doing all these things at once. What counts is that he refreshes the sensory dimension of poetic language: "Pike in all parts, green tigering the gold" ("Pike"), "the warm weight of his breathing, / The ammoniac reek of his litter" ("The Bull Moses"). Hughes's first two books, however, do not just offer reek-rich evocation, deep assonance and alliterative stress-clusters. "The Bull Moses" symbolically transmits "the weight of the sun and the moon and the world".
The completeness of Shakespeare's language was a touchstone for Hughes. Introducing his Faber anthology of Shakespearean nuggets (1971), he praises not only Shakespeare's "virtuoso development of the poetic instincts of English dialect" but his diffusion of those instincts "through a phenomenally complicated and intellectualised language". In "Cleopatra to the Asp", which risks comparison with Shakespeare's variety, Hughes's own lexical and tonal range proves up to the job of layering sexuality, history and myth:

A half deity out of Capricorn,
This rigid Augustus mounts
With his sword virginal indeed; and has shorn
Summarily the moon-horned river

From my bed. May the moon
Ruin him with virginity! Drink me, now,
whole
With coiled Egypt's past; then from my delta
Swim like a fish toward Rome.

Wodwo (1967) brings me to a "But". In this less various collection Hughes sometimes loses his feeling for what makes a poem. Admittedly, "what makes a poem" may seem beside the point of his emergent creative direction. He now seeks a closer encounter with existential chaos, more radically doubts the claims of the conscious mind, reason and civilization. "Egg-Head" had already indicted the mind's "circumventing sleights", but Wodwo adumbrates a notional poetry of naked self-exposure. Thus "Ghost Crabs" portrays "the powers of this world" as rapacious elemental or unconscious forces. Other poems conjure such powers in relation to rats screeching, wolves howling, the gnats' dance "rolling my staring skull slowly away into outer space", and wind "flashing the grass" until "We cling to the earth, with glistening eyes, pierced afresh by the tree's cry". In this extreme poetic universe, Hughes's habitual Shakespearean role becomes Lear on the heath: a mask most successfully assumed in the title-poem with its unsettling interrogative syntax: "Why do I find / this frog so interesting as I inspect its most secret / interior and make it my own?". Elsewhere, the implied poet-figure can suggest an overwhelmed skull rather than an eye on any kind of object. "Skylarks" is one of several straggly sequences that anticipate how the individual lyric will slip from the centre of Hughes's attention: "O song, incomprehensibly both ways – / Joy! Help! Joy! Help! / O lark".
Sylvia Plath's death and Hughes's consequent artistic uncertainty are a presumed context or subtext of this mainly joyless book. To dwell on "The head with its vocabulary useless / Among the flogged plantains" ("Stations") need not be to lose concentration, but Romantic visionaries may come to suspect art's "sleights" – and art may return the compliment. This is not a complaint that free verse predominates in the next thousand pages of the Collected Poems. "The Horses" (in The Hawk in the Rain) shows Hughes well able to extend the Whitman–Lawrence technique of psalm-like repetition. And most of the shorter poems in Wodwo, whether stanzaic or free-verse, are tightly wrought. The spaces between the final lines of "Full Moon and Little Frieda" reinforce the mutual voyeurism between child and moon:
"Moon!" you cry suddenly, "Moon! Moon!"
The moon has stepped back like an artist
gazing amazed at a work
That points at him amazed.

"Full Moon and Little Frieda" involves a complex play of voices, perspectives, assonances and images. But Hughes's stragglier poems discard his accumulated structural repertoire with its special ability to create dramatic tension. "Wind" (in The Hawk in the Rain) is a better poem than "A Wind Flashes the Grass" (in Wodwo) because Hughes sets up deeper reverberations between outer and inner weather, verse and syntax, as two people in a moorland house see "the window tremble to come in". In the assonantal lines "Through the brunt wind that dented the balls of my eyes / The tent of the hills drummed and strained its guyrope", the quatrain too strains its moorings. "A Wind Flashes the Grass" symptomatically sacrifices metaphorical and verbal density (as of "tremble") to declarative phrases like "Meanings that will not part from the rock". Poetry is partly a matter of pace: hence the skilfully hunting or hunted "Thought Fox". Some poems in Wodwo and later collections seem all climax.
At the micro-level, Hughes generates the energy of The Hawk in the Rain and Lupercal by brushing the line against its grain, by cutting out filler-words, by adapting the stress patterns of Hopkins and Middle English. At the macro-level, "wilderness" and the "cage" of civilization are defining poles. Without such contraries, Hughes's poetry would not have progressed so rapidly. In "Strawberry Hill" a stoat "licks the stylist" out of eighteenth-century skulls. But it takes a stylish interplay of sentence, stress and quatrain to create the climax whereby this symbol of "red unmanageable life" "Emerges, thirsting, in far Asia, in Brixton".
The moment when Hughes's poetry "emerged" (a moment that "Strawberry Hill" may register) should also be conceived in dialectical terms. There was no simple opposition between Hughesian "life" and Movement "style". Hughes, Philip Larkin and Geoffrey Hill were variously caught up in aesthetic dialectics that go back much further than the 1950s. Nor are Hughes's precursors all high Romantics. His cooler eye looks to Keith Douglas; his sense of architecture has internalized Robert Graves. Graves's example also helped him to deploy "intellectualised language", and to manipulate perspective by means of parabolic and folkloric frameworks. But the Graves of The White Goddess ousted Graves the craftsman. From the mid-1960s Hughes favoured mystique over technique, the shaman poet and "complete being" over the poem and complete language. In 1971 he wrote of Orghast, the myth-laden drama on which he collaborated with Peter Brook: "A strange quality of truth is that it is reluctant to use words". His long labour on Shakespeare and the Goddess of Complete Being (1992) produced an idiosyncratic synthesis of psychoanalysis, anthropology and occultism: a theory linking a poet's "knot of obsessions" with "the ancient Universal shamanistic dream of the call to the poetic or holy life". Hughes thus came to see poets as primarily seeking to "divine the master-plan for their own make-up". He says, questionably, that Plath's creative work "tells just one story".
All this, of course, constitutes a "knot of obsessions": perhaps one that critics should cut through. In a perceptive essay on Hughes's "hidden ideology of the natural and elemental", Tom Paulin argues that his "aesthetic primitivism embodies a wounded search for primordial wholeness". Paulin stresses the political aspect of this search – he notes where the stoat emerges – but its psychological aspect may come first, as when Hughes projects conflicts about gender, Protestantism and identity onto a Renaissance tussle between "the young Puritan Jehovah" and the powerful, multiple, primeval "goddess of Medieval and pre-Christian England". The problem is not with the content of Hughes's obsessions. As Louis MacNeice says of Yeats the "maker": "Some might suggest that he made his bricks without straw or, at least, out of very odd mixtures of clay and grit and rubbish. The great fact is that he made them". . . .
But Yeats had A Vision at a distance from his poems; Hughes's obsessions invade the poetic foreground. He takes himself literally. Sequences like Crow (1970) Prometheus on His Crag (1973), Gaudete (1977) and Cave Birds (1978) are psychodrama only weakly mediated by art. Ironically, in 1966, Hughes had criticized Dylan Thomas because "Every poem is an attempt to sign up for the whole heavenly vision ...in a static constellation of verbal prisms". By signing up for his own all- encompassing vision, Hughes arrested his poetic development. Up to the end, his vocabulary can appear static or pre-cooked, Hughes-speak. In Wodwo he began to repeat mechanically words (like "horizon") and images (like birds of prey) that he once made vivid. Hughes's 1970s diction (writhe, shudder, convulse, vomit), like his personae, is often in extremis: "The hook-faced majesties of revelation // Writhed maelstrom-molten back / Into the heart's jar" (Prometheus). Since Hughes also repeats rhythms -spaced-out single lines and the portentous single-line finale become routine -he may not be so much listening, in shamanistic trance, to the unconscious or the universe as imposing ideas of the unconscious and the universe on poetic landscapes. This pre-empts poetry itself as a mode of discovery . Hence, too, his lazy gendering of natural phenomena. In Poetry in the Making, Hughes warns: "words are continually trying to displace our experience". But slack language does not respect experience. This seems less a poetry of naked exposure than solipsistic, anthropomorphic poetry trapped in its own echo-chamber. To redirect a phrase in ."Meeting", there are more ways than one of "outlooming life like Faustus."
Hughes's sequence habit prevents individual poems from achieving full concentration. Crow ignores the axiom that "less is more". Although I can take a little of what Hughes calls "playful- savage burlesque", the monotonous blackness, nothingness, violence and grotesque body- imagery of this horror poetry prove that shock is not always new. Hughes's inverted creation myth, which shoves the body into God's face, suggests how his obsession with the split psyche is conditioned (like Lawrence's) by a recoil from fundamentalist Protestantism. But the recoil produces its own fundamentalism: "Eve ate Adam / The serpent ate Eve / This is the dark intestine.' ("Theology"). In the much superior sequences Remains of Elmet (1979). River (1983) and- above all-Moortown Diary (1979). Hughes returns to earth. Yet the interest of Elmet and River is sometimes extra-poetic, and finding truly concentrated poetry can be like panning for gold. But gold there is -such as "Football at Slack.", "October Salmon", and "That Morning" – all, as it happens, poems that derive from Lawrence .s positive visionary mode. "That Morning" ends: "So we stood, alive in the river of light / Among the creatures of light, creatures of light".
The make-up of the Collected Poems shows Hughes's sequence habit taking hold. This is not his Complete Poems (which will be a mausoleum) but "the ensemble of the published poetry". Some Faber collections grew out of private press editions, and such enterprises may encourage a poet to overwork particular veins. Private press material now reprinted for the first time includes Recklings (1967), Orts (1976) and Howls & Whispers (1998) -Hughes's titles win no prizes -while nearly 150 single uncollected poems appear in chronological groups (it' s a pity that juvenilia precede The Hawk in the Rain in this arrangement). An appendix contains Hughes's own "Notes and Prefaces", and editorial notes list publication histories and printed variants. Every Hughes-lover and Hughes scholar is in Paul Keegan's debt. Nonetheless, his view of the Collected Poems as "an open and populous field", an active instrument for reading the poetry", amounts to special pleading. The "cross-pollination" whereby Hughes removed poems from one print context to another, and "changed poems when he changed their places", is another mark of chaos oh this flawed monument.
Hughes's magnificent unevenness is epitomized by his handling of two intertwined themes -the First World War and the condition of England: themes close to his root-inspiration. His earlier war poems vary the perspective: internally, as well as in dialogue with one another. Thus the sonnet triad "Griefs for Dead Soldiers" moves from a cosmic cenotaph to a lonely widow to a burial party: " Among the flowers the dead wait like brides ll To surrender their limbs". Hughes's best political poem is probably the oblique "Wilfred Owen' s Photographs" in Lupercal. Yet, while he completely understands the tradition he inherits from Owen, Sassoon, Edward Thomas and Keith Douglas, he also allows himself to employ its tropes unvaryingly and over-insistently as in "Out" and "Scapegoats and Rabies": "The poppy is a wound, the poppy is the mouth / Of the grave", "Splinters flew off Big Ben". Literary intercourse with the Great War should connect past and present by more than rhetorical means.
Hughes dramatizes his personal connection with the war (his father, who survived Gallipoli, was haunted by nightmares) most movingly in "For the Duration" (1985), even despite clutter like "my mind / Stopped with numbness". On the cultural and political front, Remains of Elmet is his most sustained attempt to suggest how the Great War still underlies, grieves and poisons England.
For writers concerned with its condition, "England" itself is always in the past, overlain by Britain. And the fact that the stony, once "Celtic" Calder Valley lies in Hughes's autobiographical past intensifies his elegiac sense of "A graveyard / For homeland". He says: "since 1930, I have watched the mills of the region and their attendant chapels die". This makes the region a viable microcosm of (at least) the post-industrial North and of how Protestantism, industry and imperialism have ceased to prop up "Britishness". Hughes should be more often discussed in relation to Scottish and Northern Irish poets born into similar ambivalence about similar backgrounds - especially as regards the perceived incongruity of these backgrounds with poetry. His search for "primordial wholeness" (in Tom Paulin's phrase) impels him to redefine England in terms of poetry, Nature and the Goddess. His largest pike inhabit a Jungian national poetic source: "Stilled legendary depth ...as deep as England". It is, of course, intrinsic to his dialectic with Larkin that Hughes' s "Mayday on Holdernss" should barely glimpse "Hull's sunset smudge". Like poetic myth in general, myths of nationhood do not depend on content (such as the modem city) for their working adequacy. Yet deep England relies on a heavy dose of mystique. If Hughes's darker mystique effaces critique by tending towards biological determinism - "Ghost Crabs" equates the "turmoil of history" with "the convulsion / In the roots of the blood" - his reverence for royalty tends towards biological transcendentalism. He says of "A Masque for Three Voices", his poem on the Queen Mother's ninetieth birthday: "[during] the Second World War, our sacred myth, the living symbol of a hidden unity, the dominant genetic resource, turned out to be the Crown". It might have been kinder to omit Hughes' s laureate poems, however irresistible his glosses. The latter exemplify how unreconstructed Celticism colours his symbolic England. He turns the Queen Mother into an unlikely Cathleen ní Houlihán.
When it comes to defining England, Edward Thomas is a crucial precursor. Hughes's tender elegies for his father-in-law in Moortown Diary, like the early poem "Dick Straightup", recall Thomas's summation of English cultural and literary tradition in "Lob". (1915). But Thomas, whose ecological poetics go further, is better equipped to negotiate between Nature, culture and history. And, disbelieving in "Great Britain", he invariably prefers local microcosms to symbolic grand narratives. Indeed, the success of Moortown Diary depends on Thomas's kind of close focus. Moortown complements Hughes's elegiac northern microcosm. It embraces vigorous activity, "the earth-smell warm and thick as smoke", sharply evoked weather and seasons, birth as well as death, the present rather than the past (even if North Devon farming communities were poised on the cusp of change). Another reason for Moortown's success is that Hughes seems subdued to what he works in. He observes rather than imposes. He has no portentous design. The verse combines the best qualities of his free verse with the rich shorthand impressionism of early lyrics like " An Otter". Nor are the horrors gratuitous in this genuine poetry of naked exposure:
Born dead, twisted like a scarf, a lamb of an hour or two,
Its insides, the various jellies and crimsons and transparencies ...
The fine anatomy of silvery ribs on display and the cavity,
The bead also emptied through the eye-sockets ...
In Hughes's last years his admirers, and perhaps something of a patriotic lobby, naturally wanted a triumphant end to his literary career. Yet to read Tales from Ovid (1997) and Birthday Letters (1998) in the Collected Poems is to recognize that they belong to his track record of hit-or-miss sequences: the former lacking consistent methodological or aesthetic rationale, he latter the most problematic of all his works. One should not morally judge Hughes's decision to publish Birthday Letters any more than one should judge how other people cope when confronted by complex forms of mental illness. Poetry, however, may be judged; and Birthday Letters suffers from Hughes's compulsion to sign up for the whole vision, to docket Plath's life and work as "Oedipal love for her father", to impose ominous patterns determined less by fate than by subjectivity or hindsight. The book is such a thicket or vortex of mutual mythmaking, so lacking in outside language, as to become finally unreal, literary. Moortown Diary is the true high point of Ted Hughes's later career, and his publisher's next step should be to issue a compact Selected Poems that conveys the essence of his genius.
| | | | |
| --- | --- | --- | --- |
| PAPER | DATE | AUTHOR | TITLE |
| | | | |
| globeandmail.com | 13-12-2003 | KENNETH SHERMAN | The crow ascending |
| Chicago Tribune | 11-1-2004 | John Mark Eberhart | Surveying a massive and marvelous collection... |
| The Seattle Times | 11-4-2004 | Sheila Farr | 'Collected Poems': The full spectrum of Ted... |
| The Guardian | 3-12-2005 | Alice Oswald | Wild Things |
| The Guardian | 18-2-2006 | Simon Armitage | Over the hills and far away |
| | | | |
Read these articles here