TED HUGHES
Collected poems
previous page, here
globeandmail.com
The crow ascending
By KENNETH SHERMAN
Saturday, Dec. 13, 2003
Collected Poems
By Ted Hughes
In Birthday Letters, his last volume of poetry, Ted Hughes asks the Ouija board if he and Sylvia Plath will be famous. Fame will come, the Ouija answers, but at an enormous cost.
One of the costs has been our intense and superficial interest in Hughes's life and our relative lack of interest in his poetry. Many know that his first wife, Plath, committed suicide; others are aware that his second wife, Assia Wevill, did the same; but few can recite a single line of his verse. Our lack of attention to his work has been our misfortune. Poetry is curative, especially poetry as vigorous as that contained in the massive and handsomely produced Collected Poems.
Most of Hughes is here for our consideration: the major books, juvenilia and work originally published by small presses. The early poems, dating from 1957 to 1967, remain striking. Their fierce, muscular language seizes the imagination. Hughes had the uncanny ability to imagine otherness, whether hawk or gnat, and to render the creature in vivid close-up. In his poetry we do not simply read about nature, we experience nature:
His head
Is like the worn down stump of
another whole jaguar,
His body is just the engine shoving it
forward
Lifting the air and shoving on under
The weight of his fangs hanging the
mouth open,
Bottom jaw combing the ground...
Going like a prayer-wheel...
he flourishes
The blackjack tail as if looking for
a target
Hurrying through the underworld,
soundless.
(from Second Glance at a Jaguar)
This is an Ars Poetica: Hughes's poetry often embodies a jaguar's restlessness and drive, an effect achieved by loading the lines with verbs -- "shoving," "lifting," "hanging," "combing," "hurrying."
Reading Collected Poems, we see that Hughes gave us more than a menagerie. The fangs, talons and charred wings of his animal poems act as a metaphor for the dire drama of the second half of the 20th century. His biographer, Elaine Feinstein, reports that as a teenager, Hughes was shaken by newsreels of the concentration camps liberated at the end of the Second World War. We recognize the "underworld" through which the jaguar hurries. It is the human psyche.
And the shock goes deeper when we register "prayer- wheel." Hughes's creatures, descendants of Blake's Tyger and Yeats's "rough beast," exist also on the metaphysical plain. "I wanted to focus my natural world in a 'divine' dimension," Hughes once said. He is a modern Manichaean, a desolate, watchful Crow. Yet, if his vision is bleak and sombre, his language redeems his work, engendering what W. S. Merwin called "a current of dark joy."
While the poetry may hint upward, Hughes remained rooted in folklore and myth. Advocating that we live closer to our nervous system, he urged us to rediscover what he termed "the elemental power circuit of the Universe." He sought to connect us to this primal source through a distinctively musical language. The effect, more often than not, is chilling:
In the revolving ballroom of space,
Bowed over the moor, a bright face
Draws out of telegraph wires
the tones
That empty human bones.
(from Telegraph Wires)
Poetry, Hughes believed, is resonant language linking us to our "primal animal brain" and to "a total state of being." He would have agreed with the Russian poet Osip Mandelstam, who claimed that poets do not write -- they compose. As a student at Cambridge, Hughes kept Beethoven's death mask on his writing desk.
Hughes also understood the usefulness of his provincial origins. His West Yorkshire dialect was distinctive and, as he observed, the core of his real self. In a 1982 interview with Radio Australia, he conjectured that if his first language had been ordinary English, it would have been open to the chaos and commonness of cultural influences. He believed it his good fortune that his poetic language (what he called his "childhood tongue") remained "sealed off" -- a protected word hoard.
The song cycle Crow, with such poems as Crow Tries the Media and Crowego, marked a high point in Hughes's career. While he lacked Robert Lowell's feel for the confessional mode, Hughes did find a way to express his emotions. He used myths as dramatic masks. By the time Crow was published (1972) he had long been blamed unfairly for Sylvia Plath's suicide. In Crow's Nerve Fails, he writes:
Crow, feeling his brain slip
Finds his every feather the fossil of
a murder. . .
And why have they homed on him?
Is he the archive of their
accusations?
Or their ghostly purpose, their
pining vengeance? . . .
Trying to remember his crimes
Heavily he flies.
Hughes said "The true poem emerges from the place of ultimate decision and suffering in us," and in fact his poetry is a form of spiritual testimony. Does his life's work show progression? Early on, he tended to rely on mythology to apprehend existence, and as with his caged jaguar, one sensed that much was held back. But by the time of Birthday Letters, his long love poem to Plath, it was apparent that he had undergone a transformation. Details of his life burst into the foreground. In his last poems -- he died in 1998 at age 68 -- he is voluble and vulnerable.
Every night
I slept on that mattress, under one
blanket,
With a lovely girl. . .
Yet never once made love. . .
It never seemed unnatural. I was
focused,
So locked onto you. . .
Everything that was not you was
blind-spot
I still puzzle over it - doubtful, now,
Whether to envy myself, or pity.
(from Fidelity)
Sensationalist biographers and militant feminists have disparaged Hughes's poetry, citing his adultery as evidence of his lack of moral worth. But is there a correlation between a poet's moral worth and the power of the poetry? In the last century, personalities far worse wrote great poetry: Ezra Pound was a committed fascist; T. S. Eliot, an unrepentant anti-Semite. Hughes understood this paradox. In Famous Poet, he asks us to "Stare at the monster." Hughes also knew that journalism fades but poetry persists. In Relic, he finds a jawbone tossed up by the sea.
This curved jawbone did not laugh
But gripped, gripped and is now
a cenotaph.
A cenotaph memorializes someone whose remains lie elsewhere. In Collected Poems we find not the corpse of Ted Hughes, but inspired language and the truthfulness of the imagination.
Kenneth Sherman's most recent books are The Well: New and Selected Poems and Void and Voice (essays).

Surveying a massive and marvelous collection of Ted Hughes' poems
By John Mark Eberhart
books editor for the Kansas City Star

January 11, 2004

Collected Poems
By Ted Hughes
Farrar, Straus and Giroux, 1,333 pages, $50

America never really has gotten Ted Hughes. In Great Britain, five years after his death from cancer, the man's works have become no less than "canonical," as Publishers Weekly observed recently. He served as England's poet laureate. He remains revered by leading lights like Seamus Heaney, translator of "Beowulf."

Hughes' ghost even haunts popular culture. His troubled marriage to Sylvia Plath, and her 1963 suicide, was grist for "Sylvia," the movie starring Gwyneth Paltrow that was released a few weeks ago. His readers include children, thanks to "The Iron Man"--the 1968 classic that became "The Iron Giant," a 1998 animated film financed, in part, by the Who's Pete Townshend, who already had adapted the book as a musical.

And still we shrug?

Well, prepare yourself for some reconsideration--and heavy lifting. Farrar, Straus and Giroux, one of New York's most prestigious publishing houses, has given us "Collected Poems." At 1,333 pages, it offers a broader, deeper view than ever of the poet whose voice was, Heaney said, "longer and deeper and rougher" than that of any of his peers.

Hughes published more than 40 books in his 68 years, but that doesn't mean all the verse here has been seen. Some poems saw print only in limited editions or in literary journals.

FSG's approach to all this previously uncollected verse has been to omit nothing, even the weaker entries. Oddly enough, the publisher's fidelity to entirety serves in this new collection not to spotlight flaws but to reveal the incredible scope of Hughes' talent.

Take "Wild West," a proto-poem included here in the section "Early Poems and Juvenilia (1946-57)." This American-frontier yarn written by a 16-year-old English boy bears little likeness to the work Hughes would do in his prime. Yet even with its singsong, rhyming couplets, it grabs you:

I'll tell you a tale of Carson McReared,
Who, south of the 49th was feared
Greater than any man ever before,
And men went in fear of his .44,
For he'd shoot the ears from any man
From Two-Gun Ted to Desperate Dan.

All right, so it's not the mature Hughes of "Bedtime Anecdote," one of the poems from 1970's "Crow," with lines like these that were steeped in existential angst: "There was a man/ Who got up from a bed that was no bed/ Who pulled on his clothes that were no clothes/ (A million years whistling in his ear). . . ."

Yet there runs a common thread, from the teen poet's gunslingers on through the 40-year-old's gloom. In Hughes' case, that thread always would be this: an approach to writing that was vivid but almost vicious, brutal as well as beautiful.

Throughout his career, Hughes could turn phrases that looked simple yet seized the reader's attention. "You were a waif in our human mystery," he wrote in "Three Poems for J.R." The lengthy "1984 on `The Tarka Trail' " featured this anything-but-pastoral description: "The fistula of a thousand farms." And in "The Minotaur," Hughes unleashed these lines:

The bloody end of the skein
That unraveled your marriage,
Left your children echoing
Like tunnels in a labyrinth,
Left your mother a dead-end,
Brought you to the horned, bellowing
Grave of your risen father--
And your own corpse in it.
That last poem appeared in "Birthday Whispers," the 1998 volume in which Hughes ended his public silence on his tumultuous relationship with Plath. During the years, not a few feminist commentators had blamed Hughes for Plath's death, saying that the husband poet's philandering had driven the wife poet to self-destruction.

True, Hughes had decided to leave Plath for another. But the criticism that Hughes was practically a murderer was absurd when it was made, and it's absurd now. Besides, as a poem like "The Minotaur" shows, this was not a man impervious to hurt; "Birthday Whispers" was published the year Hughes died, and it seems clear that, 35 years after Plath's death, her suicide continued to grieve him.

It's going to take a hard-nosed Plath apologist and Hughes hater to reject "Collected Poems." The verse in this mammoth volume is driven by Hughes' piercing intelligence but also his lionheart. Paul Keegan, editor of this volume (he also serves as poetry editor of London's Faber and Faber press), has done a fine job of making sure that readers get lost in the verse here without getting befuddled by the structure of the book itself. The collection is chronological. Sections of uncollected poems alternate with groupings that are presented as they appeared in previous books.

And thus unfolds a life in letters: In poem after poem after poem, an early adherence to more formal approaches fades away, while melancholy gathers in the writer's later works even as he builds up his poetic powers.

Considering Hughes within the context of this book, which one presumes will be his definitive textual monument, I could not help but be reminded of the late James Dickey. In many ways, he seems Hughes' American analogue. Like Hughes' "The Iron Man," Dickey's novel "Deliverance" was destined to achieve a fame his verse never would, or at least a pop-culture sheen that got transferred to the movie screen. But, also like Hughes, Dickey's essence was this: He was a poet who wrote poems the way a focused, stealthy hunter stalks prey. "Deliverance" is a good novel. "The Iron Man" is quite a good children's book. But Dickey and Ted Hughes were in their element only when they entered the wild, capricious country of the poem, with its startling phraseology, fanged images and brawny emotional might--a thing powerful enough to make grown folks cry.

Dickey got his due on the "collected poems" route in the early 1990s. It's good to see Hughes' turn. Ted Hughes' "Collected Poems" is an instant masterpiece that will take us years to absorb fully--if indeed such an understanding is ever possible.



Sunday, April 11, 2004 - Page updated at 02:10 P.M.
Book Review
'Collected Poems': The full spectrum of Ted Hughes
By Sheila Farr
Seattle Times staff critic
Too bad Americans have spent so much energy analyzing Ted Hughes' relationship with Sylvia Plath and so little considering his work. In England, where Hughes was poet laureate from 1984 until his death in 1998, he has long been considered a major 20th-century poet. With luck, the recent North American release of Hughes' "Collected Poems" will help shift our attention back to his remarkable accomplishments as a writer.
Even at 1,333 pages, "Collected Poems" isn't a complete document of Hughes' poetry. It gives a recap of his published poems, including many from little-known, small-press editions, and includes some translations but no stage or collaborative works, poetry for children or unpublished poems. Presumably, one day we will see Hughes' "Complete Poems," but it will take more than one volume to house it.
Readers first discovered Hughes' high-testosterone language in the 1957 collection "Hawk in the Rain." A "banging wind," he wrote in the title poem, "Thumbs my eyes, throws my breath, tackles my heart ... " With its geared-to-shock animal energy, Hughes' voice was distinctive from the start. In the poem "Hawk Roosting," from his 1960 collection "Lupercal," Hughes views the world through the eyes of a raptor:
Now I hold Creation in my foot
Or fly up, and revolve it all slowly —
I kill where I please because it is all mine.
There is no sophistry in my body:
My manners are tearing off heads —
Hughes came from a generation of confessional poets but seldom bared the literal events of his life. He more often played out his inner dramas in the trappings of nature or mythology — inventing a persona or reworking one from Native American or Greco-Roman tales. That's fitting because Hughes' story, with its suicides, high passions and world fame was, in fact, bigger than life.
The measure of pain he got and bore was heroic, and Hughes addressed it metaphorically in many of his published collections, including the early "Wodwo" (1967), "Crow" (1970) and "Prometheus on his Crag" (1973). Hughes wrote obsessively of death and torment. His poems were a kind of penance. Knowing Plath's poetry and the story of their marriage, as well as other significant landmarks of Hughes' life, helps connect the layered themes and references that reappear throughout his work.
In 1998, shortly before Hughes died, he finally let an eager public get a direct look at how he viewed his relationship with Plath and her 1963 suicide. He published "Birthday Letters, " to a storm of media attention, and "Howls & Whispers," a small-press, limited edition exposing a handful of emotional poems. In one of them, "The Offers," we can see how their ill-fated marriage continued to grow in his psyche. Here, an iconic image of Plath returns in a dream, and the poet sees her "As if new made, half a wild roe, half/ A flawless thing, priceless, facetted/ Like a cobalt jewel" whose final words to him are "This time/ Don't fail me."
Throughout his career, Hughes worked on various translations of the classics. Here again, his identification with mythology and his astonishing instinct for language helped him revitalize the poems. In his selected "Tales from Ovid," Hughes created hands-down the most captivating version of selected stories from Ovid's "Metamorphoses": utterly simple and so musical it begs to be read aloud.
Hughes was prodigious. He's best known in this country for his brawny early poems and the late, controversial "Birthday Letters." Yet there's much more to admire, especially in his extraordinary ability to observe, describe and illuminate a moment. He does it with delicate sorcery in "A Primer of Birds" (1981) and "Flowers and Insects" (1986); and with spectacular force in the 1983 collection "River" where (in the poem "Four March Watercolours") Hughes envisioned the land as "Turning full-face to the entering, widening,/ Flame-cored, burrowing havoc of a jet. Wild, stumpy daffodils/ Shiver under the shock wave."
Hughes was utterly at home in the natural world, the yin and yang of it, the beauty and terror. Sex was his landscape. It radiates in his descriptions of spiders and narcissi, salmon, swans and caged wolves. For Hughes the farmyard mechanics of stillborn calves, the mutilations of war and the soul agony of love all connect to the same brute instinct. In "A Motorbike," a poem about the aftermath of World War II, he says "The men surrendered their weapons/ And hung around limply. ... The shrunk-back war ached in their testicles."
Of course, not all Hughes wrote was profound or memorable. His ungreat poems are much like every poet's unignited material — day-to-day work that keeps the engine running. Hughes was a working poet. The impressive thing, especially in this enormous output of words, is not only how brilliant the poems are, but how many really connect.
The biggest surprise in this volume is the playful charm of Hughes' occasional poems, written as poet laureate to celebrate such events as the birthdays of Queen Elizabeth and the Queen Mother, for whom Hughes showed a special affection. In a sweetly profound formal poem dedicated to the Queen Mum on her 90th birthday in 1990, Hughes wrote:
Tragic drama gives its greatest
Roles to royalty.
The groundling sees his crowned soul stalk
The stage of history —
'I know,' he mutters, 'But not how,
That majesty is me.'
Anyone who loves poetry but has overlooked Hughes should spend time with his "Collected Poems." The beauty, pain and pleasure in it are great. And admirers of Plath will find a fuller appreciation of her poetry through reading Hughes. Their poems feed on each other and create a dialogue that continued after her death.
Sheila Farr
Wild things

Poet Alice Oswald celebrates the raw earthiness of Ted Hughes's poems in an era when our relationship with Nature is ambiguous at best, dishonest at worst

Saturday December 3, 2005
The Guardian
The first Ted Hughes poem I ever read was "The Horses". I picked it up one evening after work and I was instantly drawn in. I could feel the poem's effect physically, as if my braincells had been shaken and woken. When I finished reading (and ever since) the world felt different.
What struck me straightaway was the real, breathing presence of those horses. They hadn't been described. They hadn't been defined or suggested or analysed or in any way poeticised, but summoned up alive, brought back into being in the medium of language, still "steaming and glistening".
The verbal presence of those horses has some straightforward magic in it - the kind that can't be deconstructed. Nevertheless, I noticed something at the time that I could learn from - the poem slowed down whenever it mentioned them: "huge in the dense grey", "megalith-still", "making no move" ... It's like a three beat theme tune. By the end of the poem I could hear a kind of sonic replica of three grounded hooves and one tilted.
It was a new idea to me - that instead of describing something (which always involves a separation between you and the object) you could replay it alive in the form of sound. You could use poetry to reveal what it sounds like being outdoors: the overlapping of thousands of different noises: the rain's rhythm, the wind's rhythm in the leaves, the tunes of engines, the beat of footsteps. The technical term for this is counterpoint. If there's one thing Hughes is brilliant at, it's counterpoint. That's why his poems sound deeper and wider and richer than human language. They seem to include the whole sacred and speechless background of nature.
When I read "The Horses", I was working as a gardener for the Royal Horticultural Society. Brought up in the lyrical, romantic, pastoral tradition of "Nature poetry", I felt a sharp division between my eight-hour working world and my reading. I kept noticing that gardeners talked about Nature as something present and that its presence for them had a certain thickness and function. But in all the poems I knew (perhaps I didn't know that many), there was a flavour of absence or at least distance - as if the poet was sitting on a rock on a hill looking at the world through a telescope.
The word that best describes that kind of poem, that contagious feeling of aloofness, is nostalgia. It was originally a medical word, coined in the 18th-century to describe depression among soldiers billeted abroad. Just like those soldiers, those of us who don't work outdoors are somehow removed from its meaning, abroad in our own surroundings. We walk outside and a fog of nostalgia comes over us. Our eyes are instantly out of focus.
So we get used to thinking about (and reading about) nature as the just-vanished place, the place we can't quite reach. But for those who do work outdoors, that way of speaking is hopeless. It's too soft, too lofty, too nebulous. It deprives things of their clarity. At any rate, that's what I was feeling 15 years ago, on the wet November evening when I first came across "The Horses". I'd been up at dawn that morning, pruning apples all day. I was fed up with people floating past me using the word "idyllic" and I was fed up with reading about nature at one remove. I thought I'd rather hear a gardener's or a farmer's account of the landscape than any poet's. Then I opened The Hawk in the Rain (Hughes's first collection) and there was my worked-in world alive in all its freshness. Not a trace of nostalgia in the language.
So then I read all the Hughes poems I could lay my hands on and what they all had in common was that imaginative grasp of the present - that ability to speak strictly within one moment and not through a misted screen of remembered moments. I could hear it in the metre, but I could also hear it in the pile-up of words ending in "-ing": blackening, brightening, splitting, stumbling; and in the abundant use of compounds: hour-before-dawn-dark, frost-making-stillness, megalith-still - as if the language had only just been knocked up. Above all, I could hear it in those constant time-splitting allusions to movement: "overtaking the instant", "now and again now", and in a poem about a foxhunt, "as I write this down, he runs still fresh with all his chances before him" as if the poem and the fox were going at the same speed.
This non-nostalgic way of writing is, to my mind, the only way of getting through to the animate part of nature, the soft growing tip. Hughes called it "the vital somewhat terrible spirit of natural life which is new in every second". DH Lawrence, whose poems Hughes admired, called it "quivering momentaneity". He spoke of the need for an "unrestful, ungraspable poetry of the sheer present", which is a pretty good prediction of what Hughes was to write 50 or so years later.
Moortown Diary was written at a time when Hughes had recently returned to Devon. It has a particular place in my heart because Hughes worked on it during three or four years when he was spending almost every day outside, either gardening or farming. This book, and Season Songs which was written at the same period, are where you really smell Devon for the first time: the softer rhythms, the moisture, the sheer delight. You could almost call them clay-based poems, whereas previously they've been written on millstone grit.
Hughes had lived in Devon before, but it was his marriage to Carol Orchard in 1970 that allowed him for the first time to understand the place. Orchard was (and is) a gardener and the daughhter of a Devon farmer. Under her influence, in the first few years of their marriage, Hughes produced two books you could almost call site-specific.
Moortown Diary grew out of the journal notes Hughes was making between 1972 and 1976. In 1972 he had fulfilled a long cherished dream. He had bought a patch of land with his father-in-law and was to spend the following four years learning the basics of farming from him. Jack Orchard died in 1976. His stubborn figure is the presiding spirit of the poems. He's there in the background, keeping the language honest, absorbed and swift. The book is dedicated to his memory.
Hughes was so aware of the difference and value of a mind still in the swing of some practical task, that when he came to publish his notes as poems, he barely edited them. The book is full of quite weird turns of phrase that a more timid poet might have smoothed away: "wraith-rain pulsing across purple-bare woods", "the wind presses outer-space into the grass", "at white heat of numbness it stands in the aimed hosing of ground-level fieriness" (about a tractor!) "she choke-bellowed query-comfort to herself". He preferred that kind of spontaneity to the more worked and counterpointed sounds of his earlier poems.
Moortown Diary, in the words of its introduction, "more or less excludes the poetic process" - or at any rate it changes that process from one of recollection and reshaping to something more like documentary, more like the rapid jottings of a journalist. It was quite a fashionable idea in the 70s that by writing quickly and without corrections you could avoid the falsifying input of the intellect. The same year Moortown Diary was first published, Faber had published Impro, a book by Keith Johnstone about spontaneity in the theatre. Johnstone wrote, in language very reminiscent of Hughes, about "unfreezing the petrified imagination" by "accepting first thoughts". It's interesting that, when Hughes came to write notes for Moortown Diary (in 1989) he described the poems as "improvised verse" which puts them directly into a theatrical, not a literary context.
Even more than Hughes's other collections, Moortown Diary draws on Hughes's fascination with the theatre. He worked with theatres throughout his life, translating Lorca, Aeschylus, Sophocles, Euripides - not as academic texts but as performable plays. And the particular, energetic, on the run feeling of his poems grew directly out of his own sense of Shakespeare's plays. But with Moortown Diary, those theatrical shadows become the whole body of the verse.
Maybe this was because he had spent the previous six months in Iran, working with the theatre director Peter Brook. Orghast, the play he wrote with Brook, uses an invented language. Its aim is to bypass the deceptiveness of words and get through to the raw animal truth underneath, the truth of gesture and intonation. Just like Orghast, Moortown Diary keeps its eye firmly on the creatures behind the language. It's written in the style of Hughes's play translations: very swift and bright and urgent and speakable.
Hughes always finds some procedure for stripping away the protective layers - the soundproofed ears, the double-glazed eyes - that prevent us making contact with anything outside ourselves. Right now, I can't think of anything more important than that kind of poem. Because we're not just here to think about literature. We're here to try to wake up. We have a problem with our fields, with our weather, with our water, with the very air we breathe; but we can't quite react, we can't quite get our minds in gear. One reason perhaps is that our minds are conditioned by the wrong kind of nature poem, the kind that leaves us comfortable, melancholy, inert. Nostalgic. Dishonest.
The disruption of that comfort, the chance to concentrate utterly on what's out there, to see it in its own way and to say so without disturbing its strangeness is what Hughes offers. If we accept that offer, who knows what may follow? As Hughes said, back in 1970, when he was reviewing a book abut the environmental revolution: "What alters the imagination alters everything."
This is an edited extract from Alice Oswald's Ted Hughes Memorial lecture for 2005
Over the hills and far away

Simon Armitage, a fellow Yorkshireman, addresses the shamanic qualities in Ted Hughes's poetry, his interest in nature and the supernatural, and the intensity with which he protected his image

Saturday February 18, 2006
The Guardian
When Ted Hughes died in 1998, he was as valued and admired as at any time in his career, and his two final collections, Tales from Ovid and Birthday Letters, had met with resounding acclaim. During the 1970s and 80s, however, to speak up on his behalf, whether as a reader or writer, was to take a position. To support Hughes's poetry was to support the man himself, a man whose ideologies could have been described as unfashionable, and whose poetic style was seen by some as stubborn and entrenched. Hughes had become increasingly private and his poetry seemed to be in hiding with him. The criticisms over his role in the death of his first wife, Sylvia Plath, had reached fever pitch, especially in the US, and even those with little or no knowledge of his poetry were quick to offer an opinion of it. For many, he represented the antithesis of contemporary ideology and modern political thought. His acceptance of the Laureateship in 1984 and his well-documented interest in hunting, shooting and fishing were easily caricatured. In that era, to be seen promoting the work of the man could have been construed as an act of defiance, rather than the act of celebration it is today. How quickly and how strangely situations turn about.
Possibly the tide will turn again, but Hughes's poetry has reached a new high-water mark in recent years. Birthday Letters is now one of the biggest-selling poetry titles of all time, with sales climbing towards the half-million mark. Its readership might well include a substantial number of ghouls, voyeurs and gossips with a less than literary interest in Hughes's candid descriptions of his relationship with Plath - the white heat of their time together and her subsequent suicide - and the book also contains details of a second relationship which ended in still greater tragedy. But it is the quality of the writing that brought Birthday Letters such recognition, a quality of extraordinariness that for many of Hughes's supporters has been present throughout.
It is worth noting that aside from the steady, sometimes obligatory admiration of his contemporaries, interest in Hughes's work has been renewed and revitalised by a younger generation of writers, many of whom have talked about the importance and influence of his poetry. The swag-bag of prizes and plaudits that Hughes carried off for those last two publications - pretty much a clean sweep of the board in the case of Birthday Letters - owed much to a new wave of poets, keen to make public an affiliation they had felt for years. It was a case of poets having their say, poetry putting its own house in order. Once that had happened, the ingrained polarity of the media seemed to reverse overnight, and suddenly it was acceptable for ordinary people to be seen in public places reading a book of poetry - and one written by Ted Hughes at that.
Throughout his life, Hughes practised (quite rightly) a strict control over his work, being extremely careful as to its context, its presentation, and its timing. Poems were kept on a tight leash, invitations to read often declined, launch-dates calculated by means of star-charts and zodiacal coincidences. For a writer of Hughes's stature, there are surprisingly few critical books on the market; those that do exist are engrossing and distinctive, for the main part, but have not come from the usual sources or been written by the usual suspects. (The number of available discourses on Plath makes an interesting comparison.) With Hughes no longer around to shepherd his poetry, that situation will surely change, and no doubt his death-knell will sound to some like a starting-pistol, triggering several unauthorised biographies.
Perhaps there has been a sense, within the world of writing and further afield, that Hughes was not a man to be messed with, and therefore that his poetry wasn't something to be messed with either. It is an image at odds with the supportive, generous and enigmatic person many found him to be, but an image that persisted nevertheless, possibly as an extension of his subject matter and poetic style. Hughes's New Selected Poems was published just three years before his death. Some writers, in later life, have attempted a kind of self-revisionism that borders on the insane, making final, definitive selections of their work that have mystified and antagonised scholars and readers. Hughes, however, was as sharp as ever and possibly at his shrewdest during his later years, as the timing of Birthday Letters demonstrates, and there is every reason to trust in the final judgment he made concerning the poems he believed to be most successful.
Even when out of favour with the opinion-makers, Hughes still attracted the kind of attention most poets would kill for, and every move he made was guaranteed a certain amount of notice, from serious reviews of his books to journalists standing on the graveyard wall adjoining his house to take photographs through the windows. In fact, right from the appearance of his first book, The Hawk in the Rain, he was famous. Hughes was on to something that set him apart from his contemporaries. His concerns with animal instincts, ancient lore and the manifestations of nature were at variance with the sociological preoccupation of fellow poets, and his language - a sort of agricultural dialect of the Bible - was a far cry from the up-to-the-minute vocabularies of his peers. His interest in European poetry was undoubtedly helpful in the shaping and development of his voice, especially in Crow, where he was at his most robust, uncompromising and apocalyptic.
Interestingly, though, and despite the complex philosophical subjects of his work, it was in the classrooms of Britain where Hughes's poetry found much of its loyal audience. My own experience as an uninspired and uninspiring secondary school student is one shared by many of the same age group, in the way that Hughes's poems were the first captivating moments in English literature, and were read and described by teachers who could not hide their enthusiasm for the work or their eagerness to share it. Poems such as "Wind", "The Bull Moses", "The Horses" and of course "Hawk Roosting" are not only fastened in the imagination of a whole generation, but for some, like myself, were a kind of Rosetta Stone - the means by which the surrounding world could suddenly be translated, understood, and experienced.
It is a particular virtue of Hughes's poetry, and one that he shares with only the very best poets, that clarity and complexity can exist simultaneously, like clear, still water, into which a person can see to a ponderous depth. No one could ever accuse him of simplicity or superficiality, and yet his poems have an immediacy that students, even of a young age, find alluring and true. They draw the reader in, like black holes, whose event-horizons are instant, but whose intensities are infinite and utterly absorbing. His Noah-like cataloguing of the animal kingdom is of course a further lure to younger readers.
Hughes was a determined educationalist; his book Poetry in the Making, taken from programmes written for the Schools' Broadcasting Department, is a valuable text for poets of any age, would-be or established, and his books for children represent a sizeable proportion of his output. As a follower of his work, I find it impossible not to see this as strategic, rather than accidental or sentimental, and part of Hughes's ambition to enter the world of intuition, innocence, and possibility.
Such is the range of Hughes's poetry that a partial synopsis would not serve it well. His profound interest in history and prehistory, his arguments as to the monarchistic structure of the human imagination, his take on nature, his almost obsessional fixation with the first world war, his observations as to the sexual courtship practised by poets through their work, are just a few of the interwoven and tangled threads.
But one theme worth enlarging on is Hughes's fascination with the supernatural and the paranormal. From an early age, he demonstrated an uncommon interest in all things other-worldly. His conversations were full of the weird and wonderful, from poltergeists to pixies, from witchcraft to ouija boards, from astrology to apparitions, from dousing to divination and so on. It would be easy to pass this off as so much hocus-pocus, serving no literary purpose other than providing reams of subject-matter and bumping up the poet's credentials as a latter-day witchdoctor. But Hughes aligned himself with the ancient role of the poet. His view of the poet as shaman was one he took seriously, and many of his poems are unembarrassed shamanic flights of fancy into the spirit world, excursions to the "other side", where he might properly inhabit the nature of his subject, be it animal, vegetable or mineral, be it jaguar, snowdrop or rocky crag.
Hughes, for me, was the man from over the top of the hill, from the next Yorkshire valley, and his poems made me want to read. Later, it was homesickness that drew me back to his work, and by that time his poems were making me want to write. I think we shared a nostalgia for the same part of the world, even if that patch of the planet held a different significance for us.
The first time I saw him was on a school English trip to Hebden Bridge, where he read his poems in a moth-eaten cinema, sitting on a creaking wooden chair in front of a threadbare velvet curtain. Over the next 20 years I met him about a dozen times, in some very obscure circumstances and peculiar company. On the last occasion, I listened as he made his last recorded reading, the poems from Tales from Ovid that were taped at his home and broadcast on BBC Radio 4. Hughes lowered his head to the microphone, and like the storyteller he truly was, told the whole story, beginning to end, with barely a fluff. Those cassettes are now available to all, but for all their slick packaging and promotion, they have for me the quality of a rare bootleg. Anyone listening carefully will be able to hear not just Hughes's voice at its ghostly, intimate best, but also the sounds of the Devon landscape going on around him. At one point there's a tractor. A little later, church bells. And eventually, right on cue, a crow comes winging its way through the stereo, in one ear and out through the other. It's a compelling testament to the work of a poet whose great exploit was to bring the inner workings of the human brain out into the wide world, and at the same time draw the outside world into the mind.
This is an edited version of Simon Armitage's introduction to a new selection of Ted Hughes's poetry, Poet to Poet: Ted Hughes, published by Faber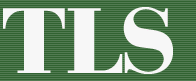 The TLS November 23, 2007
Pursued by bears
The poet left a paper trail for posterity in his letters - but also traces of the man who remained 'untamed, undomesticated, unruly and animal'
Craig Raine
Christopher Reid, editor
Letters of Ted Hughes
756 pp. Faber £ 30
978 0 571 221387
Read this article, here