LISA ST.AUBIN DE TERÁN
main page, here
(1953 - )

Lisa St Aubin de Terán: Stronger than fiction
Lisa St Aubin de Terán's new subject is a global revolutionary with a life even more astonishing than hers. Marianne Brace catches up with an adventurous spirit
Published : 18 February 2005
Biography: Lisa St Aubin De Teran

Born in 1953, Lisa St Aubin de Terán was brought up in Clapham. A scholarship girl, she abandoned her studies to wed landowner Jaime Terán and spent seven years in Venezuela. Later married to the poet George Macbeth, in 1982 she published her first novel, Keepers of the House, winning the Somerset Maugham Award and a place on Granta's 'Best of Young British Novelists' list. The Slow Train to Milan, winner of the John Llewelyn Rhys Prize, followed. She moved to Italy with her third husband, painter Robbie Duff Scott. Her work includes seven other novels, the memoirs The Hacienda and Memory Maps, short-story collections and poetry. Her new novel is Otto (Virago). She has three children and a grandson. Now living in Amsterdam with her partner Mees Van Deth, she runs a film company and has set up the Terán Foundation in Mozambique.
When Lisa St Aubin de Terán travels in Africa, people don't ask her for money but for the book she is reading. "They can't get books," she explains. The author is drinking coffee in her publisher's London office. Gone are the antique silk coats and trailing ball gowns for which Lisa became renowned when she rustled onto the literary scene in the early Eighties. She's wearing a faux leopard-skin jacket over a black sweater and grey trousers, with a bright scarf for the sister whose funeral she attended yesterday.
At 16 Lisa married a Venezuelan aristocrat twice her age whom she met on the street. She has traipsed around Italy with three political dissidents-cum-bank robbers. She has farmed sugar in the Andes on a plantation the size of Scotland, and then spent a decade restoring a crumbling palazzo in Umbria. Locked in a marriage with a violent schizophrenic, Lisa kept a gun under her pillow and went on the run with her small daughter. Her life has been as fabulous as fiction. So when she claims she wants to set up libraries in Mozambique, who knows? With Lisa, anything seems possible.
Now in her fifties, she is not bothered by ageing, but by lack of time: "I feel like there's a great deal more to do." Providing libraries is just one of many projects she plans. "If writers got together, between us we could make a huge difference. We all have access to publishers and could contribute a little stock of books each year." Libraries seem particularly appropriate. The youngest of four half-sisters, Lisa learnt to read absurdly young and at five was tackling George Eliot: "I was voracious". Her mother worked with maladjusted girls. Her father was a Guyanese academic who - like Lisa's mother - married four times.
Just as books were hugely important to young Lisa, libraries were where the subject of her latest novel gained much of his education. He is the revolutionary Oswaldo Barreto Miliani, codename Otto. "He was able to get access to books in the middle of nowhere. Without the library, Otto would have had a different life."
With Otto (Virago, £15.99), Lisa revisits Venezuela, a country whose impact on her writing has been considerable. She has constantly reworked material from the time when, as a teenager, she became La Doña on the hacienda. The pull has been both cultural and genetic: "I'm English but I'm not English. I'm South American but not." Spot Lisa in the street and you would be hard pressed to place her. (She's a blend of Portuguese, Dutch, Carib Indian, African, Brazilian, Venezuelan, West Indian, German, English, Irish, Scottish, French.) Her diffidence seems Anglo-Saxon; her sense of humour, Latin. "I laugh at calamity - if somebody spills their coffee or falls down the stairs." She adds, smiling, that "it's very unfortunate socially."
It has taken her 13 years to bring Otto to life. A cousin and comrade of her first husband, Jaime Terán, Otto has already featured in The Slow Train to Milan, Lisa's delightful autobiographical novel about the couple's fugitive years in Italy. They met when Otto was in his mid-thirties, a member of the Venezuelan guerrillas wanted by Interpol. Lisa was 16. "We didn't get on too well. At the beginning Otto was very impatient and downright rude." To the radical militant, Lisa's political apathy seemed "criminal". For Lisa, he came as a shock. "Everyone had always gone: 'Lizzy's a prodigy, she's so clever.' Otto said, 'You're so stupid'."
Otto hated Lisa's penchant for donning Edwardian costume and drawing attention to the group. Lisa, meanwhile, was not aware of the dangers, could not understand her companions' wild way of leaping from Tube trains just as the doors were closing. By the time Lisa left Venezuela, however, Otto was her best friend and has remained so. They see each other whenever possible. "At one point he had a wonderful job in France with the Ministry of Defence but then got throat cancer." Thinking he was about to die, Otto asked Lisa to record his life story.
Born into an ultra-reactionary Venezuelan family, Otto was a socialist, a communist and finally a denouncer of communism. A cowardly, bookish boy, Otto became an action hero by default. His life reads like a history of armed struggle in the late 20th century. He has been to every hotspot - Algeria, Cuba, Chile - and known everyone from Che Guevara to Carlos the Jackal. In addition to his role as a revolutionary, Otto worked as an academic and critic, counting Sartre and Mann among acquaintances.
In Paris, Lisa and Otto started taping his story. Otto didn't die. The following summer he arrived in Umbria to make more recordings. His memory proved astonishing in recalling details from 40 years before: the name of the pensione where he stayed, who slept in the next room. Lisa had wanted to fashion a straightforward biography but her publisher persuaded her fiction would be better. Fiction allowed artistic licence. "I thought with a novel if there was a tiny bit that wasn't accurate, it wouldn't reflect badly on Otto. Otto doesn't make mistakes."
For four years, Lisa delayed starting the book. This was partly because her private life was in turmoil but also because of the enormity of the task. The novel spans 70 years on several continents, involves a battalion of characters and many historical events, including the 1968 Paris riots and the American-backed coup in Chile in 1973. "I didn't feel equipped. I needed to get much more grasp of political events and the economic background." Lisa had never read Heidegger or Sun Tzu. "Before I could write I had to sit down and read. For years. It educated me."
When Lisa first encountered Otto she heard myriad rumours. Getting to know him, she realised he was the victim of some shameless Latin American myth-making. "It was finally brought home to me when he was staying in Umbria for three months. We spent every day together. Our biggest adventure, as two non-drivers, was walking to a bar to have a coffee. One day the postman delivered a Venezuelan newspaper. It said there had been a tremendous crime-wave with bank robberies and hijackings. Every single eyewitness linked Otto to the crimes."
Otto has the sometimes rambling, repetitious quality of eyewitness accounts. The details, however, are intriguing. There are stories within stories, political anecdotes, historical facts and poetic quotations. It's a diligent attempt at ventriloquism, although as a novel it feels a bit uncooked.
The two friends have always conversed in Spanish. "It's the Spanish of the Venezuelan Andes," Lisa says. In her seductive début Keepers of the House, she tried coaxing Andean speech rhythms into English. "Those early characters are already talking with a version of Otto's voice - slightly grand and formal. There's something incredibly distinct about the way people there speak and think."
Otto does have the luck of the devil, managing to cheat death several times. He stated that he "flowered" in gaol. But as well as giving economics classes to his fellow-inmates, Otto was being pressed for other information. There's little, however, about the torture he endured. Why is that? "Otto himself managed to reduce what were many years of torture to something minor. A couple of times when he has been drunk he's talked about water torture. But I felt there were some details which were too intimate."
One incident that does make it onto the page occurred not long ago. Otto glimpsed one of his inquisitors shopping in a supermarket. Not able to place him, Otto gave the familiar face a friendly wave. When he remembered the stranger's identity, he felt broken. "I asked myself what kind of pitiful wreck I had become to have sought comfort from the recognition of the despicable (and sadistic) bastard who had been my torturer."
Otto has been one of the more constant men in Lisa's life. Now he's immortalised in her novel. "He once said to me, 'We should be together for a year.' A year? A year? You bastard, I don't think so," she laughs. "I realised subsequently a year tends to be the honeymoon period." And who knows where a revolutionary will find himself in 12 months time?

February 06, 2005

Fiction: Otto by Lisa St Aubin de Teran
REVIEWED BY TERENCE BLACKER
OTTO
by Lisa St Aubin de Teran
Virago £15.99 pp530
Reality has dealt Lisa St Aubin de Teran a generous hand as a writer. Over the years, she has been able to use the events of her exotic early life for much of the adventure, romance and bohemianism that is to be found in her books.
So it is no surprise that, for her latest novel, she has turned to the experiences of an old Venezuelan friend, Oswaldo Barreto Miliani, who, under the nom de guerre of "Otto", has been a revolutionary, gun-runner, bank robber and sociologist. It is Otto who provides this book's story, voice and title, and it is he, described as "real and elusive", who is its dedicatee.
Certainly the material that the real Otto brings to the book is, or seems to be, extraordinary. An unlovely child, small, hairy, hook-nosed, he grew up to become a sort of accidental revolutionary, a bookish, unheroic type whose desire that the world should be a fairer place took him to the hottest trouble spots of the past 50 years and granted him (again, this is the novel's version) celebrity status in radical circles. From Paris during the Algerian crisis to Cuba, Venezuela and Chile, with spells in China and Iran, Otto was there, like a gun-toting version of the Woody Allen character Zelig. Among his friends he counts Che Guevara, Castro, Allende and Régis Debray.
For any student of modern revolution, this account from behind the scenes will be fascinating, although there may be rather too much throat-clearing and political preaching. The problem is that the book is presented, unequivocally, as a novel. When de Teran tells us she has taken "diabolical liberties" with her subject's life, a knowing modern reader will sense that he or she is being given a tip-off. Adding reality to the mix is just another of fiction's tricks these days.
Unfortunately, the reader would be wrong. Otto is all too authentic as an autobiography, containing elements (a certain evasiveness, some slack writing) that may be forgivable in a memoir but that are downright bewildering in a novel from a writer as experienced as de Teran. Repeatedly, Otto tells us of his involvement in various capers without fleshing out the events with any clear-eyed detail. His intimacy with some of the fascinating men frequently referred to rarely offers up any fresh insights.
Precisely when we need the colour and specificity that fiction can provide, Otto becomes every bit as elusive as the dedication to him has indicated. Like many Venezuelans, he says, he is a passionate, rampant lover, yet the desire evident in his account has a feeble throb. Being tortured, apparently, is so intimate an experience that it cannot be described.
In keeping with Otto's personality, which is sometimes surprisingly dull, the prose style has the flatness and occasional clumsiness of a non-writer dictating memories into a tape recorder. "The grains of truth get muddled and ring the wrong bells," we are told at one point. It is to rebut the wild rumours about his life that have appeared in the press, Otto says, that he has written this book. South America, after all, is "home to magic realism, sanctuary to gross exaggeration". It is a bad sign that, from quite early in the novel, I found myself hankering for more gross exaggeration and considerably less reality. Existing in a no-man's-land between memoir and fiction, Otto does not wholly satisfy as either.
THE TIMES, February 09, 2005

Love etc: Lisa St Aubin de Terán

My first husband, the bank robber
Interview by CATHERINE O'BRIEN
Lisa St Aubin de Terán, 52, is an award-winning author of eight novels and four memoirs. She has been married three times and has one child from each marriage. Born in London, she now lives in Amsterdam with her younger daughter, Florence, 14, and Mees Ven Deth, a Dutch cameraman.
My mother had four marriages, all of them failures. I was a year old when she separated from my father, a South American writer who took her to the cleaners. She had to move from Kensington to Clapham to raise me and my three half-sisters. From then on, she said "Never again".
I was absolutely, openly and disgracefully her favourite. She had been a battered child, and during her pregnancy with me her past had come back to haunt her. She had tried to commit suicide but then recovered and it meant that, in a curious way, she was always emotionally dependent on me. I was precocious, obnoxious and spoilt. I was also sickly because I had TB. That allowed me to miss a lot of school, which I hated. I didn't like being told what to do. At 14 and 15, all my friends had boyfriends, but I didn't. I think acne had something to do with it. I couldn't face their pimply skins.
I met my first husband, Don Jaime Terán, on the street in Clapham when I was 16. He spoke barely any English, but for the next eight months, he stalked me — repeatedly proposing marriage at bus stops. I thought he was exotic and interesting, and when he finally said he would take me to Italy, I said yes, because that was my dream. The day of our wedding, he told me he was a bank robber and a political exile. He also turned out to be a schizophrenic, although I didn't know that until we had moved to Venezuela. Coming from an all-women household, I hadn't really known what to expect from a man. Jaime became violent and decided that our destiny was that we and our daughter, Iseult, should die in a suicide pact. I persuaded him that we should wait until Iseult was 5, because that was a special age. As her fifth birthday approached, I escaped by saying I needed to go back to the UK for medical treatment.
My second marriage, to the poet George MacBeth, was another situation where circumstances swallowed me up. We met at a poetry salon and it turned out that he and my mother, who were around the same age, had several mutual friends. My mother had been seriously ill, and she had always dreamed of moving to the country. So when George invited us all to go and live with him in Norfolk, it seemed only right that we should allow her her dream. George and I had our son, Alexander, but then my mother died, and George, who had been generous and brilliant, proved also to be controlling, so I left.
My third husband, Robbie Duff Scott, became my best friend first, when I commissioned him to paint my portrait. We had such fun together, but the good times didn't make it into the marriage. I like to look after others, and Robbie loves to be looked after — so we seemed compatible. But a relationship between two artists isn't necessarily a good idea. When one is doing better than the other it can get competitive. Robbie wanted to be the star and I was too successful. Stubbornly, I believed that the imbalance between us would change. But after 17 years I had to concede that we should never have married.
I left Robbie four years ago, saying, just as my mother had done, "Never again". I set up a film company in Amsterdam and resolved to immerse myself in work. The week I arrived, I met Mees, but it took a couple of years of working with him before I realised that I enjoyed his company more than that of anyone else. I have had a strange and interesting life, but nothing I have done approaches the exoticness of Mees's adventures. We have been together several months. Finally, when I stopped looking for the perfect partner, I realised I had found him.
Otto by Lisa St Aubin de Terán, Virago, £15.99
Otto: a novel
Lisa St Aubin de Teran Virago, 512pp, £15.99
ISBN 1860497578
Reviewed by Alice O'Keeffe
Otto, or Oswaldo Antonio Barreto Miliani, was an unlikely revolutionary. He was born in 1934 to a right-wing, middle-class family in San Cristobal, a small town in Venezuela. As a boy, he was physically frail and unusually hairy and he had a penchant for sissy poetry. From an early age, however, he wilfully landed himself in the shit with any figure of authority who crossed his path. Expel-led from various schools, his family home and eventually his homeland, he spent his life criss-crossing the globe, either in pursuit of revolution or in flight from the series of powerful enemies he had made along the way.

Miliani passed through Cuba, where he became an adviser to Fidel Castro; Chile, where he nearly saved the life of Salvador Allende; and Iran, where his wife was jailed for 19 years for leading the Kurdish rebellion. In Algiers, he smuggled arms and became a confidant of Che Guevara. In Paris, he witnessed a massacre and nearly died after a prostitute bit his nipple. In short, there is enough material here for a dozen dif- ferent novels.

Lisa St Aubin de Teran weaves all the colour and adrenalin of Otto's adventures into an intensely human story. The real Oswaldo Barreto Miliani, upon whose life the novel is based, is a long-standing friend of hers, and the book must be a result of decades of conversation between them. His voice as he narrates is wise and real, each of the hugely diverse settings observed with an anthropologist's eye for detail. Otto's heroism is always carefully balanced with his mistakes and regrets. "What I cannot tell," he says, "is whether the people I left behind, the women I left, the love I spoiled and the pain I caused them was justified. More and more, I fear it was not."

What makes someone capable of sacrificing so much for a cause? A series of chance events turned the young Otto into a guerrilla - for him, it was never a conscious choice. "Things just happened," he says. "Sometimes I don't know if that is my particular fate, or if it is that of 20th-century man in general." In the stultifying surroundings of 1940s Venezuela, it did not take much to fall foul of the precariously balanced social order. Otto joined the communists almost by default and found himself forging his identity in their exciting, brutal and hierarchical world. Even after he witnessed communist tyranny in Cuba, China and eastern Europe, it took him years, and a bitter struggle, to let go. "I went round in circles lugging a decaying ideology around," he puzzles. "Why? No matter how much I ask that question, I really don't know the answer."

The grubby, frustrating and ultimately pointless guerrilla war that he and his ragged group of revolutionaries waged in Venezuela made a mockery of Otto's sacrifices. "There's a big gap between the idea of saving the world and the blisters and bickering of the everyday reality while you trudge through thick undergrowth to do it."

He spends his hours in the monte studying the insects that plague his every waking hour and cursing the egomaniacal commander who marches them up and down the same mountain for weeks on end. After years of planning and physical deprivation, he is forced to admit that "the people did not want a revolution; they wanted to be left in peace". This admission is Otto's most truly heroic act.

Teran creates such a consistent voice for her narrator that it is tempting to read the novel as if it were a real autobiography. It is tantalisingly unclear how close it is to the truth. Is it true that in 1965 Che Guevara "didn't come across as some- one who had lost his nerve, but (at least in private) he did come across as someone who was beginning to lose his faith"? Did Castro really subject a roomful of jet-lagged communist leaders to a nine-hour monologue, by the end of which they were all sound asleep? In a literary sense, it does not matter whether or not he did - this is a beautifully written, utterly convincing novel. It is to the book's credit that the question of authenticity lingers. You want to hear it all from the real Otto.

Teran's own life has also been extra-ordinary, as readers of her memoir The Hacienda will know. Her story is inextricably linked with that of Otto. The Hacienda described her marriage, at the age of 17, to a fugitive Venezuelan aristocrat, Don Jaime, and her life on his ancestral farm. In Otto, a priggish English schoolgirl called Veta marries Otto's cousin - also called Jaime. Veta and Otto initially hate one another, but he takes on the task of educating her and a mutual respect develops. If this part of the story is true, it is nice to think that Otto is a product of that education - a book written by Teran, but cultivated by Otto himself.
| | | | |
| --- | --- | --- | --- |
| | | | |
| | SCOTLAND'S NATIONAL NEWSPAPER ONLINE | | |
Sat 12 Feb 2005
A guerrilla in the midst

BOOK REVIEW

Review by AMY MATHIESON

OTTO
BY LISA ST AUBIN DE TERAN
Virago, £15.99

SO GREAT IS THE MARK made by magical realism on literature that the mere mention of Latin America conjures up images of saintly girls flying into the sky on spotless white sheets, or a revolutionary facing a firing squad. In her latest novel, Otto, Lisa St Aubin de Terán mischievously punctures the fictional qualities of the former, while bringing us the reality of the latter.

The subject of her book, told in flashback as a kind of memoir, is the real-life figure of Oswaldo Barreto Miliani, the Venezuelan revolutionary who was a witness to the 1968 Paris riots, an advisor to Fidel Castro and friend to Salvador Allende. Raised in San Cristobal, a small village in the mountains of Venezuela, he rose to become one of the CIA's most wanted men. In her dedication to him, Terán acknowledges the "diabolical liberties" she has taken in re-telling the story of his life, even though it has been "with his full permission".

But this life story is essentially that - a story. This is not a biography, nor does it pretend to be. Terán is not playing the kind of games that have amused writers like Margaret Forster, Andrew O'Hagan and Andrew Motion; she is not trying to hoodwink the reader into believing what they are seeing, even when it is not real.

Or is she? She borrows the techniques of Gabriel Garcia Marquez, that master of magical realism, who uses the repetition of phrases and snippets of information as veracity, so that we will trust the recall of the aged Otto. But she also undermines that recall with mistakes. On one of his first sea voyages, for instance, Otto complains of not finding his sea legs, and says that that is something he has never managed. Yet later on in life, leaving France on a ship for Venezuela, he says: "Once we passed the Canary Islands I began to get my sea legs."

What is going on? Has Terán made a mistake, or is it Otto's memory which is at fault? Or is this her way of saying, don't believe everything you see? Otto himself is constantly at pains to dispel myths throughout his "memoir" - he refers to newspaper stories and interviews where he kept back information, or let lie the crazier rumours about him ("I have written out my childhood in San Cristobal ... as though it just didn't happen. It's piled in with all the things I haven't bothered to deny, with the lies I've let stand"). This too recalls Marquez, although Terán takes a swipe at the more surreal tendencies of magical realism by having Otto reject the wilder claims about his behaviour - the truth, he says over and over again, is never quite so absurd, nor so glamorous.

And yet the truth of Otto's life is. For all his protests that he ended up a communist, or a revolutionary, by accident, Otto has lived a remarkably timely life - in the sense of being in a certain place at a certain time. Elements of this recall Dora Diamant, Kafka's wife, a Jew in Nazi Germany who fled to Russia just in time for Stalin's pogroms, and then to Britain, where she was interned. In a different way, Otto's timing is equally crucial. He's in Paris during the riots; Cuba for the missile crisis; Chile for the coup.

Terán does a wonderful job of turning this into fiction. Her coverage of Otto's life is full of human touches (the hairy, ugly baby who survives while the elder, golden-haired brother does not adds poignancy), and the forced masculine voice of a shy, intellectual boy who must find a way to survive in a macho culture rings perfectly true. She performs the difficult and marvellous trick of making magic out of Otto's life while keeping his - and her own - feet firmly on the ground.
An accidental revolutionary

Adam Feinstein enjoys Lisa St Aubin de Terán's seductive tale of a reluctant Latin American guerrilla leader, Otto

Saturday February 19, 2005
The Guardian
Otto: A Novel
by Lisa St Aubin de Terán
512pp, Virago, £15.99
Oswaldo Antonio Barreto Miliani is an unlikely revolutionary hero. He was born a sickly child in 1930s Venezuela with recurrent nightmares and covered in black hair from head to foot "like some kind of monkey". Improbable or not, he is, however, the real-life figure codenamed Otto, trusted adviser to Fidel Castro in Cuba and friend of Salvador Allende in Chile. Lisa St Aubin de Terán's extraordinary novel charts Otto's transformations movingly. It is not a tidy book, but it sprawls seductively, tantalising the reader with elements of biography and even autobiography.
St Aubin de Terán is not only a friend of Otto - who allowed her to piece together his life story so inspirationally - but has a life of her own which reads like a magic-realist novel. At the age of 16, she met a Venezuelan aristocrat, Don Jaime Terán, two decades her senior, on a south London street and married him the following year. It later emerged - when she sought to take out a loan for her Venezuelan hacienda - that there was hardly a local bank he had not been accused of robbing. She has written very affectingly about this period in her 1997 memoir, The Hacienda. A friend of Otto's, though long since divorced from Lisa, Jaime appears in this latest book too, but he is a minor player who gets off lightly.
Otto himself became a revolutionary by accident. We are guided along his picaresque evolution from adolescent, rabble-raising orator to university lecturer and reluctant warrior. No wonder he is fond of citing the French Nobel prize-winning biologist Jacques Monod, whose 1971 book, Le hasard et la necessité, famously claims that human beings exist only by chance.
After a soul-destroying 1953 stay in the Spanish town of Salamanca, he moves to Paris, where he is bitten by a prostitute and witnesses the police shooting of a friend during a peaceful pro-Algerian protest (the pool of the man's blood is memorably described as filling with magenta "the way the sea colours when your boat squashes a starfish as it beaches").
It is in Paris that Otto meets his wife to be, Vida, a beautiful Persian woman later to spend 19 years in an Iranian jail under the shah for leading a Kurdish rebellion there. Their love affair is launched inauspiciously. When she intervenes to prevent her handsome lover from kicking him, Otto declares: "Maybe I exaggerated her response a little when I took this as an open invitation to sleep with her." With scathing wit, Otto is soon summing up the doomed nature of the relationship: "I blamed her for not loving me enough, and she blamed me for not being someone else. This is hardly the stuff of diamond jubilees!"
Once he is back in Venezuela, Otto's relationship with the Communist party is as troubled as his marriage. He speaks of feeling like an escaped convict carrying the left leg of a missing comrade over his shoulder, only in his own case his burden is "a decaying ideology". Yet the cold war sparks him back into life. Venezuela was "the one and only oil-rich country in Latin America, and under no circumstances was the United States going to let it turn red." He joins the Venezuelan guerrilla movement in 1963 and, three years later, impresses Castro in Havana with his commitment to the cause by being the only member of the audience to stay awake as Fidel reads out letters of instructions - or chastisement - to his followers for nine hours.
Otto comes to understand that "there is nothing more real than war". As a well-known sociology lecturer, however, he retains a nagging sense of being an outsider. He represents the intelligentsia, and the ambivalence towards this role in Latin American life is tellingly articulated in Otto's own description: "I was a famous intellectual in Latin America, and the more intelligent of the veterans resented me for that. They really hated me. I was a sneak in their eyes: someone on friendly terms with all the leaders, great and small ... They were great warriors and I was a fraud."
Otto readily concedes that he is "not naturally, a man's man. I have to find my way into a group of men like a worm on a computer." But he is capable of acts of heroism. In one remarkable episode, he finds himself in charge of steering an arms-laden boat into Port of Spain harbour in the knowledge that, of the four entrances, three are lethally treacherous.
What separates him from the group - and makes him such an alluring personality - is a sense of detachment: he remains profoundly aware of the gap between the universal battle for justice and a better world on the one hand, and the everyday realities of life on the other.
This dazzling book echoes the works of two great Brazilian novelists: the 19th-century Machado de Assis's humorously confessional tone and the 20th-century Jorge Amado's larger-than-life characters. It sweeps us across the world and then lands back in Latin America, where Otto's insights are enlightening. He illuminates President Allende's desperate last months in power in Chile before the Pinochet coup (although the northern town of Antofagasta is misspelled several times). And intriguingly, Otto interprets the celebrated line from Pablo Neruda's "Poem 20" ("I no longer love her, that is certain, but maybe I love her ... ") as a reflection of "dithering as a national [Chilean] characteristic". In contrast, Otto believes that Venezuelans' greatest weakness is "not being able to go beyond what we can touch with our 10 fingers".
In the end, Otto's honesty and the power of his and St Aubin de Terán's storytelling may leave us persuaded that the legacy of the Spanish conquest "are five elements forever present in Latin American society: greed, lust, cruelty, truth and poetry".
Adam Feinstein's biography Pablo Neruda: A Passion for Life, was published by Bloomsbury last year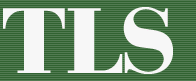 The TLS n.º 5316, February 18, 2005
THE INTERNATIONALIST
Joseph Farrell
Lisa St. Aubin de Terán
OTTO
A novel
512 pp. Virago £ 15,99
1 86049 757 8
Someone must have been telling lies about Oswaldo Bareto Miliani, known as Otto to the Venezuelan police and to international revolutionaries, and he is out to set the record straight. The prompt for writing is, we are told, the narrator's need to confront his own mortality on discovering, after an adventurous life as revolutionary, that he has cancer. He was a believing Catholic in his early days, and the narrative has at times the introspective, self-probing tone of the confessional, with faults. failures, miscalculations and occasional successes duly pondered.
Otto is interested in establishing his true persona and rebutting the lies of others. Repeatedly, the action stops while he steps forward to assert that here is a gulf between the myths his enemies told about him and the truth as he knows it. We are informed that, as a guerrilla, he did not "liberate villages by extorting the virginity of their pubescent girls", did not "cast a malign spell on, dupe or drug", the aristocratic Iranian Vida to make her marry him, he drew no personal gain from the politically motivated robbery of the Royal Bank of Canada in Caracas, and had no part at any subsequent, merely criminal hold-ups in his country.
On the other hand, the writer herself may be telling lies, or if you prefer, creating fictions about Otto. The front cover of Otto proclaims that this is a "novel", and in a curious dedication to the protagonist, Lisa St Aubin de Terán confesses to taking "diabolic liberties" with the "real life of the Venezuelan revolutionary, scholar and sociologist" who is her subject and our narrator. The first person is used throughout, and it is not clear where the biographical elements deviate from the fantasy; the entire work recounts events as extravagant as anything invented in the name of magic realism.
Born in a small town in Venezuela, Otto was a rebel without any identified cause who was expelled from three schools for insulting the authorities. Now hi is anxious to emphasize the purity of his intentions and his main effort is to find some pattern in his life, to understand who he was and to see how his activities among revolutionary militants in several continents could be made coherent. Hid doleful conclusion is that his life was governed by chance, and that all he worked for ended in failure.
His arrival in Paris, after being forced into exile from Venezuela, coincided with a demonstration in favour of Algerian Independence during which the French police opened fire, killing peaceful demonstrators. Had the police been more restrained, had the victims been further back on the march, had he arrived in France a day later, how different would his life have been? He believes it would have followed a different order, that he would have gone to Germany to study under Heidegger, as he had planned, but probably, given his passion and energy, his life would have changed very little. A man as steeped in philosophy as Otto is bound to wonder about chance and fate.
From that day in Paris, he was involved with all the major figures of the international Left. He lived in Algeria when his friend Ben Bella was in charge, moved to Cuba where Fidel Castro summoned him into his inner circle (he alone among a group of devotees managed to stay awake during one of Fidel's all-night harangues). embarked on an abortive invasion of Venezuela that could have come from one of Graham Greene's entertainments, and was in Santiago when his friend Salvador Allende was toppled in the CIA-backed coup. It could be added that his first wife was a Kurdish militant who spent years in the Shah's jail, to be released only when Ayatollah Khomeini came to power.
Always, priapic urges tussled with ideological imperatives, so this busy man also fathered various children and had numerous encounters with cosmopolitan prostitutes. There is a lightness and vividness to the narrative which speeds the reader from episode to episode., but this is combined with Otto's wry self-questioning about the various gods that failed him – Catholicism, the Party, Marxism and finally revolutionary activity itself. Not all passion is spent, and Otto ends, amnestied, as a peaceful professor and literary critic in Caracas, puzzling over the poetry of Paul Celan.

3 November 2007 08:22
Touched by the African sun
Reviewed by Justin Hill
Lisa St Aubin de Terán
Mozambique Mysteries
Virago Press, ISBN-13: 978-1844083008
There can be few writers who have wandered as much as Lisa St Aubin de Terán, mixing men and danger and place in what seems like an endless succession of foolish decisions. Most famously, she slept with a gun under her pillow to protect herself and her daughter from her violent and schizophrenic (first) husband. But this indulgent combination of romance, exotic location and danger has always made good reading, and Terán is on familiar footing as she sets the ground for this, her 17th book: "Explaining how I got into some of the places where I have been often seemed like the only way of introducing a reader into that world."
She starts this book newly divorced, heavily in debt and vowing not to get involved with men again. Until, that is, she meets the unfortunately named Dutch war correspondent: Mees van Deth. Together they travel to the Mossuril Peninsula of Mozambique and fall in love with it and each other.
The peninsula is a sun-seeker's dreamland: a place of beaches, palm trees and coral reefs. It is cut off from the mainland by a mangrove forest that has sheltered the villagers from civil war and Aids, but also from development, schooling and medical services. Most men and women dream of better times for their children. Most parents have to see some, at least, of their children die before them. The tide steals children, as do malaria, chest infections and diarrhoea. Women die in childbirth, men die at sea.
It is many people's dream to give up the office job and help in developing countries. Terán is one of the few brave or foolish enough to live it out. She tells us she has gone through life "in an almost constant daydream", haphazardly stumbling from one mistake to the next, until she discovers Mossuril. "The difference between everywhere else I have seen or known and Mossuril...is that when I first set foot [there]... I felt that I never wanted to leave: not now, not ever."
As a child she dreamt of setting up a chain of African schools and libraries. Although her fantasy is scaled down by reality, after much time and effort the Makua College of Tourism and Agriculture was opened in 2004. It will not, she writes, "change the world, but will change a small part of it".
Terán writes beautifully of her life and the parallel lives of the villagers around her: "Time hangs likes clothes on a line of events. Last weekend, next weekend, today, yesterday and the various weeks and months are timeless. Only events are remembered, and life is measured from one to another."
Terán is an odd addition to the local scenery. A wanderer in a place where no one leaves home; an unmarried woman in a place where men and women have many spouses. Despite the dissimilarities, there is the sense of a curious symbiosis, with everyone benefiting from the other's presence. Certainly the Mossuril Peninsula supplies Terán with the perfect material to weave her own brand of exoticism: the mangrove forest "champagne-bubbling" pure oxygen; the old Portuguese naval academy, where she lives and works, complete with ball room; and her walks along pristine white beaches, collecting willow-pattern porcelain from ancient Chinese wrecks.
She does experience setbacks. It is a struggle to find the money for her foundation; a struggle to open the college on time; a struggle to change established practices. But Terán is both a committed worker and a woman you feel capable of maintaining her own bubble, and she glosses over many problems to focus more on the mainly negative reactions of aid workers ("Your project will be a piss in the ocean. You have nothing except ideas"), the damaging incursions of local wildlife and the cultural divide at the college, when chefs try to introduce delicate soup to people who are malnourished.
The book rambles towards the end, with many important people getting a mention in the manner of a Hollywood acceptance speech, but this is a good example to what a little foreign money and local determination can achieve. While Terán's future plans to compile a reference book on the medicinal flora of the mangroves make one think she has had a little too much sun, this book bears witness to a good kind of madness, of which many will be jealous.
Justin Hill's books include 'Towards Asmara' (Abacus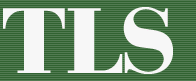 The TLS n.º 5470, February 1, 2008
Lisa St Aubin de Terán
MOZAMBIQUE MYSTERIES
371 pp. Virago. £17.99.
978 1 84408 300 8

LUCRETIA STEWART
Some four or five years ago, Lisa St Aubin de Terán, the acclaimed author of Keepers of the House, a fictionalized account of her first marriage and life in the Venezuelan Andes, and other autobiographical novels, followed her lover to Africa. St Aubin de Terán has led an extraordinary life, with three marriages and a child from each. It shows no signs of becoming less so.
At the start of Mozambique Mysteries, having recently turned fifty, she had fallen in love with Mees, a Dutch news cameraman who had spent more than thirty years covering wars and disasters and who now hoped to create a chain of "barefoot luxury" lodges. He took her to Mossuril in a remote corner of Northern Mozambique. There she decided to set up an "eco-college" for tourism and agriculture. Mozambique Mysteries is an account of her struggle to do this. It encompasses her attempts to understand the culture in which she finds herself and the creation of the non profit-making Terán Foundation - dedicated to education, sustainable development and communications.
St Aubin de Terán is no longer the woman who followed her heart across the world. She is older and wiser, though she is still given to statements such as "despite vowing not to, I had, unashamedly, come seeking adventure". And it is hard not to take her past into account. As she herself frequently acknowledges, she has a history of falling in love with people and places and settling in those places. She has lived in Venezuela, in Norfolk, in Italy, in Holland and now in Africa. These settling have almost always been as a result of a relationship with a man and all have provided her with material. When the relationship has gone wrong, she has moved on.
In a chapter called "Momade and the Farm" she describes the modest desires of her colleagues. Most of the workers are barefoot and not through choice, unlike the potential clients of Mees's luxury lodges; they aspire to a bed and a blanket, shoes, a bicycle, enough food on the table. Adjami would like his house "to have a proper door that can close, a chair on the porch and a pot to cook water for tea". The average life expectancy of a Mozambican in 2005 was forty and the average monthly wage was less than fifty U.S. cents.
St Aubin de Terán's goal of helping the Mozambicans is admirable and, it seems, she has gone some way to fulfilling it. Her account of the College's birth and growing pains is interspersed with original and evocative descriptions of her surroundings. Less successful are her philosophizing ruminations: "The future, in general terms, is a treacherous concept. The future is a thief. It will steal sons and daughters, parents and siblings. It is the energy of longevity". However, a note of warning is sounded in her final chapter where she writes, "If I stay long enough maybe I will come to love Jolly Jus [a popular synthetic drink] and Nampula [the capital of the north], and believe in a sea serpent that can feed a village from its self-renewing tail". That "if" is a bit worrying, but perhaps by the time she leaves, if she leaves, the College will be up and running efficiently and Mees's barefoot luxury lodges will be able to provide gainful employment for its graduates.
MOZAMBIQUE MYSTERIES
Notas de leitura
O livro é muito extenso – 370 páginas de letra miudinha. A edição poderia ser mais cuidada, tem muitas repetições. Mas gostei de o ler.
Tem passagens muito comoventes.
Quando o comecei a ler, tinha reservas sobre as actividades caritativas da autora, devido à mistura entre a acção social dela e os investimentos do seu companheiro, Mees Van Deth. No final, fiquei a admirá-la mais, pois a iniciativa dela é muito de louvar. Trata-se de melhorar a vida de toda uma população, no meio das maiores dificuldades.
Os meios financeiros de que podia dispor não deviam ser nada abundantes, pois o "Colégio" nem de um veículo de quatro rodas dispunha.
A autora evita polémicas, sugere que tinha inimigos, mas abstém-se de elaborar mais. É muito dura e directa condenando a colonização portuguesa, de tal modo que não deverá ser possível publicar uma tradução em Portugal. As feridas da descolonização ainda estão a doer a muita gente.
Terminado o livro, gostaríamos de saber os resultados da formação dada pelo "Colégio", como vão as coisas, se já têm electricidade, um veículo de quatro rodas, se Lolly e o namorado ainda lá estão, assim como a sobrinha Ellie, etc. Isto é, precisa de uma continuação. Ficamos à espera.