15-10-2006
Assia Wevill (1927 - 1969)
A Lover Of Unreason: The Life And Tragic Death Of Assia Wevill, by Yehuda Koren and Eilat Negev
LULLABY

Before you'd given death a name

Like Bear or Crocodile, death came

To take your mother out one night.

But when she'd said her last good night

You cried, "I don't want you to go",

So in her arms she took you too.

Poem by Richard Murphy (b. 1927), from The Hip Flask: Short Poems From Ireland, edited by Frank Ormsby The Blackstaff Press, Belfast, 2000 ISBN 0-85640-681-3

October 08, 2006
Their fatal attraction
REVIEWED BY JOHN CAREY
A LOVER OF UNREASON: The Life and Tragic Death of Assia Wevill
by Yehuda Koren and Eilat Negev
Robson £20 pp298
In Ted Hughes's poetic account of his life with Sylvia Plath, Birthday Letters, Assia Wevill hardly figures. She appears only once as an unnamed woman, "slightly filthy with erotic mystery", whom fate insinuates into the Hughes household. There is nothing to indicate that his affair with Assia was the main reason for Plath's suicide, or that Assia later killed herself and her four-year-old daughter Shura. By the time Birthday Letters was published these facts were well known, so Hughes's suppression of them was not underhand but challenging. It amounted to a repudiation of Assia's importance, a tacit assertion that her part in his personal and creative life was negligible compared to Plath's. This new biography does nothing to contradict that. But in all other respects it is eye-opening. Yehuda Koren and Eilat Negev have spent 20 years retracing Assia's footsteps, retrieving her letters and diaries, and questioning scores of friends and colleagues and her three ex-husbands. Their multiple viewpoints bring her back to life with alarming clarity.
If fate did send her to enact its cruel ordinance, as Birthday Letters supposes, it chose its agent well. For Assia developed, quite early in life, qualities that would make her irruption into the Hughes marriage utterly devastating. Born in Berlin, the daughter of a Russian-Jewish doctor and his Lutheran Christian wife, she was six in 1933 when the Nazi anti-Jewish terror began. The family fled, first to Italy, then to Tel Aviv, where they spent the war, constantly anxious that their German mother, and maybe Assia and her younger sister, too, would be interned as enemy aliens. These hazards left her deeply insecure and gave her, conversely, the exotic aura of victimhood that was to fascinate Hughes and, at first, Plath.
Her adoring father made her believe she was born for grandeur, and she reacted accordingly, flinging herself to the floor in screaming rages if thwarted, and giving out that she was a princess kidnapped from her real parents. At her upper-crust, British-run school in Jaffa she acquired what her sister called her "haughty, hot-potato accent" and a passionate desire to live in England. This was easily arranged. She was breath-catchingly beautiful, and Tel Aviv was full of British troops. Soon she and her first husband, former RAF sergeant John Steele, were settled in Purley in Surrey. His decision to emigrate to Canada triggered the first of her several suicide attempts, but to Canada they went all the same, where the marriage ended in mutual disenchantment. She signed on at the University of British Columbia, but dropped out, and had an affair with a fellow student that led to the first of her several abortions.
Her second husband, the young Canadian economist Richard Lipsey, was from a wealthy family, and through him she gained access to the intellectual celebrity circles in which she always longed to shine. She also got back to England, since Richard decided to study for his doctorate at the London School of Economics, and they moved into a basement flat in Mayfair. As usual she felt cheated, thinking she was entitled to a better life, and on the boat back from a holiday with Richard she met husband-to-be number three, the Canadian poet David Wevill, who was eight years her junior. As soon as they reached London she left Richard and booked into a hotel with David, later regaling her cuckolded spouse with a "mercilessly blunt" account of their lovemaking. This was characteristic. Her need for a herd of besotted admirers was matched by her desire to have her love life known and envied. At the same time, her vanity was affronted by the idea that Richard could recover from her loss. After their divorce she persecuted him and his new girlfriend with late-night phone calls, and tried to stab him in the street with a Burmese dagger she had brought back from Mandalay, where David was a British Council lecturer.
In 1961, when the Hugheses were about to move to their farmhouse in Devon, they sought tenants for their London flat, and fate brought David and Assia to their door. By this time she was working, with marked success, at a top advertising agency, and must have seemed glamorous and sophisticated to Hughes by comparison with Plath, who was overburdened with household chores and the care of their two young children. Friendship blossomed between the two couples and on Friday, May 18, 1962 the Wevills took a train to Devon for a weekend with the Hugheses that was to become a landmark in literary history. What happened is disputed. "I'm going to seduce Ted," Assia had assured her boss before leaving, and on the train home she told David that Hughes had kissed her in the kitchen on the Sunday morning and Plath had seen them. But her letter to "My dear Sylvia", sent two days later with the gift of an embroidery kit, suggests no such upset. At all events, Hughes was hooked. In July, he and Assia met in a London hotel and she treated her colleagues afterwards to a rundown of his "violent and animal" lovemaking. In October, he told Plath of the affair and left home. She saw him for the last time on February 7, 1963, by which time Assia was pregnant. Whether Plath learnt of this is uncertain. But if she did it may help to explain why she gassed herself four days later.
Assia's child was aborted, partly, it seems, to avoid scandal, and partly because motherhood repelled her. "How can you let that thing chew your breast?" she asked a suckling friend. She took Plath's death calmly. When a colleague remarked that she must feel awful she replied, "Why should I? It was nothing to do with me." But as time went on she felt dwarfed by Plath's "monumentality", and came to despair of Hughes ever marrying her. She almost certainly knew he was having affairs with two other women. David moved back in with her for a while, and Shura, born in March 1965, may have been his child, though her biographers seem sure she was Hughes's. She told Hughes's sister that she did not know which of the two men was the father, and Hughes never gave any indication that Shura was his. He is named as the father on the birth certificate, but presumably that was merely what Assia told the registrar.
Unexpectedly, she turned out to be a devoted mother, and her devotion murdered Shura. She had always dreaded ageing and losing her beauty, and often said she would kill herself at 42. But her suicide letter to her father explained that she was killing Shura as well because she was too old for adoption and would otherwise be left an orphan. Seemingly, she carried the sleeping child to a nest of quilts and blankets she had made by the stove and turned on the gas taps. Koren and Negev tell the whole Assia story with scrupulous investigative poise, shunning anger and blame. To find it limitlessly intriguing you do not need to be interested in Hughes's or Plath's poetry, or in poetry at all, only in people.

Ted Hughes, the domestic tyrant

A new biography of the late poet laureate's mistress, Assia Wevill, depicts him as a bully who forced her to obey his list of household chores

David Smith
Sunday September 10, 2006
The Observer
Ted Hughes, the late Poet Laureate, was a domestic tyrant who issued a 'Draft Constitution' to his mistress, instructing her how to carry out household chores and look after his children.
A new book reveals that Hughes's lover, Assia Wevill, was ordered by him not to have lie-in, wear her dressing gown around the house or take a nap during the day. Wevill told friends the poet's lovemaking was so ferocious that 'in bed, he smells like a butcher'. The claims are made in A Lover of Unreason: The Biography of Assia Wevill, by two Israeli journalists who have spent 15 years researching her story.
Wevill has often been neglected by biographers in favour of Hughes's tempestuous marriage to American poet Sylvia Plath, which ended with her suicide in 1963 after he had begun an affair with Wevill. Six years later Wevill herself committed suicide and took the life of their four-year-old daughter, Shura, after she discovered that Hughes was having an affair.
According to the authors, Yehuda Koren and Eilat Negev, Hughes's domestic instructions were probably written in 1967 when he and Wevill were living in Devon with Frieda and Nicholas, his children by Plath. He banned her from staying in bed beyond 8am, ordered her to dress straight away and told her not to catch up on sleep. The two pages of typed instructions said that she should teach the children German, play with them for at least an hour a day and introduce at least one meal with 'a recipe we have never had before' on a weekly basis. Hughes made clear he had no intention of cooking 'except in emergencies'.
The unflattering account of the writer, who was appointed Poet Laureate in 1984, comes after years of hostility towards him from feminists. There have been attempts to vandalise Plath's grave in the Yorkshire village of Heptonstall by chipping off the name 'Hughes'.
Last night, novelist Fay Weldon, who knew all three members of the love triangle, refused to condemn Hughes. 'Assia was the sort of person who expected a maid to do everything,' she said. 'She probably got up one day and wondered where the maid was. Ted probably wondered how he'd cope so he sat down and typed two pages of instructions. This doesn't mean he's any more of a domestic tyrant than all men were in the Sixties, when the men went out to work and the women looked after the home. It seems very unfair to Ted.'
The book also reveals that Hughes and Wevill starting sharing Plath's bed in the London flat where she died within two days of her suicide. Wevill, a German-born Jew, was probably already pregnant by Hughes and used the same bed to recover from an abortion six weeks later.
Their affair had started after Wevill and her husband, David, visited Hughes and Plath at their home, also in Devon, in 1962. The biography tells how Assia claimed that Hughes had kissed her when they were alone together in the kitchen. Five weeks later, Hughes hurried to a London agency where Wevill was working, scribbled a note and left it with the receptionist. It said: 'I have come to see you, despite all marriages.'
Koren and Negev continue: 'Having always preferred rough waters to smooth sailing, she couldn't resist the thrill of responding - but she wanted to do it in striking, memorable fashion. From her office window, she noticed that a gardener was mowing the lawn below - and found her inspiration. She went down, picked up a single blade of the freshly cut grass, dipped it in Dior perfume and sent it to Ted. Three days later, an envelope arrived at Assia's office: in it, the blade of grass lay beside one from Devon.'
Betrayed and desperate, Wevill's husband took an overdose of sleeping pills but survived. The book claims: 'While David lay semi-conscious on a stretcher, [Assia] was ruthless enough to announce that Hughes had raped her... After a taxi took them home that Sunday evening, [David] composed a short note to his rival: "If you come near my wife again, I'll kill you".'
But the Wevills were destined to separate and Assia joined Hughes in Plath's old flat. 'Assia did not make any secret of Ted's ferocious lovemaking when it came to her office friends. She told Edward Lucie-Smith: "You know, in bed, he smells like a butcher." '
The couple parted in 1968 after Hughes embarked on another affair. The following year, at the age of 42, Wevill gassed herself, just as Plath had done. In a diary entry, she blamed the ghost of Plath for making her suicidal.
The love of poets
Elizabeth Barrett Browning and Robert Browning
Elizabeth's tyrannical father forbade his children from marrying, but she conducted a courtship with fellow poet Robert in secret. They married in 1847, then fled to Florence.
How it ended: Together until her death in 1861.
TS Eliot and Vivien Haigh-Wood
The couple met at Oxford in 1915 and married soon after. Viv had an affair with Bertrand Russell and was committed to an asylum in 1938.
How it ended: Separated in 1932; Viv died, probably of an overdose, in 1947.
Dylan Thomas and Caitlin MacNamara
The Welsh poet met dancer and writer Caitlin in a London pub in 1936 and they married in 1937. They had a stormy relationship. Caitlin said: 'The booze ate up all our money and all our lives.'
How it ended: Together until his death in 1953.
Katy Heslop

12-9-2006
The other tragic woman in the life of Ted Hughes
By Terry Kirby
Published: 06 March 2006
She was the dark lady in the life and work of the poet Ted Hughes. And her eventual suicide in 1969 was almost a carbon copy of that of his first wife, Sylvia Plath, six years earlier - except that she also took the life of their four-year-old daughter.
But in the years since the death of Assia Wevill, the tragic story of her relationship with the late Poet Laureate, who died in 1998, has often been relegated to little more than a footnote to the saga of Hughes and Plath. A year after her death, Hughes dedicated his book Crow to the memory of Assia and Shura, their daughter, although few knew who they were.
Now, for the first time, the full story of the troubled life of Wevill and her eight-year relationship with Hughes, which contributed to the ending of his marriage to Plath, is to be told in a new book, A Lover of Unreason, by Yehuda Koren and Eilat Negev, two Israeli journalists who have spent 15 years researching her life.
The book, to be published by Robson Books in the autumn, is expected to make dramatic disclosures about the Hughes-Plath-Weevil affair and will be eagerly awaited by the literary establishment, which has long been fascinated by Hughes and his stormy relationships with women.
Jeremy Robson, the owner of Robson Books, who is also a poet who knew Hughes and met Wevill in the 1960s, said the book would give "a whole new slant to the story," adding: "There will be a lot of revelations." Hughes, he said, was "a powerful and mesmeric presence, hypnotic to women."
In "Dreamers", a poem in his last book, Birthday Letters, which documented his relationship with Plath, Hughes described meeting Wevill in 1961: "In flame-orange silks, in gold bracelets,/ Slighty filthy with erotic mystery -/ A German/Russian Israeli with the gaze of a demon / Between curtains of black Mongolian hair.''
The couple separated in 1968 and Wevill moved to Clapham, south London, while Hughes embarked on another affair. The following year, like Plath, she committed suicide after a quarrel with Hughes by gassing herself and Shura
Mr Robson said yesterday: "The whole thing was like a Greek tragedy."
She was the dark lady in the life and work of the poet Ted Hughes. And her eventual suicide in 1969 was almost a carbon copy of that of his first wife, Sylvia Plath, six years earlier - except that she also took the life of their four-year-old daughter.
But in the years since the death of Assia Wevill, the tragic story of her relationship with the late Poet Laureate, who died in 1998, has often been relegated to little more than a footnote to the saga of Hughes and Plath. A year after her death, Hughes dedicated his book Crow to the memory of Assia and Shura, their daughter, although few knew who they were.
Now, for the first time, the full story of the troubled life of Wevill and her eight-year relationship with Hughes, which contributed to the ending of his marriage to Plath, is to be told in a new book, A Lover of Unreason, by Yehuda Koren and Eilat Negev, two Israeli journalists who have spent 15 years researching her life.
The book, to be published by Robson Books in the autumn, is expected to make dramatic disclosures about the Hughes-Plath-Weevil affair and will be eagerly awaited by the literary establishment, which has long been fascinated by Hughes and his stormy relationships with women.
Jeremy Robson, the owner of Robson Books, who is also a poet who knew Hughes and met Wevill in the 1960s, said the book would give "a whole new slant to the story," adding: "There will be a lot of revelations." Hughes, he said, was "a powerful and mesmeric presence, hypnotic to women."
In "Dreamers", a poem in his last book, Birthday Letters, which documented his relationship with Plath, Hughes described meeting Wevill in 1961: "In flame-orange silks, in gold bracelets,/ Slighty filthy with erotic mystery -/ A German/Russian Israeli with the gaze of a demon / Between curtains of black Mongolian hair.''
The couple separated in 1968 and Wevill moved to Clapham, south London, while Hughes embarked on another affair. The following year, like Plath, she committed suicide after a quarrel with Hughes by gassing herself and Shura
Mr Robson said yesterday: "The whole thing was like a Greek tragedy."
Sun 10 Sep 2006
Ted Hughes treated mistress like a tyrant before her suicide, claims new biography
ANNA MILLAR ARTS CORRESPONDENT
HE WAS hailed as one of the great literary talents of his generation and a poet of national importance.
But a shocking new biography reveals that Poet Laureate and children's writer Ted Hughes had a tyrannical streak and taunted his German mistress with pages of instructions on how to conduct her day. They included what time she should get up, and how she should manage their house and his children.
The claims appear in the first biography of Assia Wevill, Hughes' mistress of six years, who is believed to have begun her affair with the poet when he was still married to American writer Sylvia Plath.
Wevill tragically gassed herself with her four-year-old daughter Shura in 1969 after discovering that Hughes was cheating on her.
A Lover Of Unreason: The Life And Tragic Death Of Assia Wevill, by Israeli authors Yehuda Koren and Eilat Negev, controversially alleges that Hughes and Wevill shared a bed in the flat where Plath died, within two days of her suicide in 1963. It also claims Wevill later used the same bed to recover following the abortion of Hughes' unborn child.
Biographers Koren and Negev refer to Hughes tyrannical domestic instructions as a "Draft Constitution" and date incidents back to 1967 when the pair were living in Devon with Frieda and Nicholas, the poet's children by Plath.
Hughes' instructions included demands that Wevill be forbidden from staying in bed after 8am, wearing her dressing gown around the house or taking a nap. Hughes was exempt from cooking unless it was deemed an "emergency" and Wevill was instructed to introduce one meal a week with a recipe Hughes had "never had before".
Hughes also demanded that she teach the children German and play with them for an hour a day.
The book's content has originated from interviews with more than 70 of Wevill's friends and acquaintances, including Wevill's three former husbands. Extracts have also been taken from her personal diary, letters, journals and from the suicide note she left for her father.
Biographer Negev said of the revelations: "It was loving Ted that cost Assia her life."
The book asserts that Hughes' beautiful mistress was virtually erased from accounts of his life. It professes to show a side of Hughes that few in the literary world have seen, offering detailed insight into the dark relationship between Plath and Hughes, and includes details of the day Wevill found out that his former wife had killed herself.
A colleague of Wevill's, art director Julia Matcham, discloses how unmoved she seemed by the death of her love rival. When Matcham asked her if she felt remorseful following Plath's suicide, she replied: "Why should I? It was nothing to do with me."
The biography also goes into detail about Hughes' voracious sexual appetite
and includes accounts of Wevill's abortion of Hughes' baby. She revealed to a friend and nurse Jannice Porter: "I had to go and see a succession of Harley Street bastards."
Wevill finally found an old Polish doctor in Maida Vale who she said was kind and human: "Could you please come to visit me on Friday or Saturday in the ghost house," she pleaded with her friend before asking her to burn the note. During her recuperation she wrote of staying in Plath's bed: "I'm immersed now in the Hughes monumentality, her and his. The weak mistress forever in the burning shadows of their mysterious seven years."
Sunday, September 24, 2006
'No longer just a tragic footnote'
A new biography of Ted Hughes's secret mistress has sparked a furious debate as to who was to blame for the affair that ended in tragedy. Elizabeth Grice reports
In love, as in life, small actions can have catastrophic consequences. Assia Wevill once asked Fay Weldon to take care of Shura [Assia's daughter] if anything should happen to her.
Did the fateful love affair between Assia Wevill and the late poet laureate, Ted Hughes, begin over a secretive kiss in the kitchen — witnessed by Hughes's wife, Sylvia Plath — or was it fanned into life when Assia, insulted at being asked to peel the potatoes, flounced out into the vegetable garden and started to chat him up as he was picking beans? And does it matter anyway?
A new biography of the poet's mistress A Lover of Unreason: The Life and Tragic Death of Assia Wevill by Yehuda Koren and Eilat Negev favours the kitchen sink version, as recounted by Assia's third husband, David Wevill.
But the novelist Fay Weldon says it all started with a row over the potatoes. Cross at being asked to perform such a menial task by Sylvia, Assia — a house guest of Plath and Hughes — went out into the garden in a fit of pique to try her charms on Ted.
The interesting thing, in view of bigger controversies swirling round the book, is that Assia was the source of both accounts — one to her husband, one to her friend and colleague Weldon.
There is little doubt that Plath committed suicide at least in part because of her husband's affair with Assia. Six years later, Assia also took her own life.
Shura, her four-year-old daughter by Hughes, was found dead at her side in the gas-filled room. Hughes had to live with the triple tragedy until his own death in 1998.
"You might say if Sylvia had not asked Assia to peel the potatoes, it might never have happened," says Weldon. "She was very annoyed and got her revenge but it turned into something serious."
The biography — serialised recently in The Daily Telegraph — has reopened this apocalyptic tale of passion and death provoking fresh and heated argument about the role of Wevill, the other woman, in the fate of Hughes and Plath.
Arguments have raged around dinner tables: was the poet a monstrous cad who drove two women to their deaths; was Assia a self-centred hussy; was the killing of her daughter an act of revenge against her lover?
The two versions of what ignited the affair are symbolic of other conflicts thrown up by one of literature's most complex love triangles.
Elizabeth Sigmund, who became a friend of Plath and Hughes when they moved to Court Green, a Devon farmhouse, and who also knew the exotic Assia, objects strongly to the authors' claim that Assia "was not an initiator in matters of the heart, but a responder".
"Assia loved to provoke and to initiate," says Sigmund, now 78. "She was interested in what power she had over people. She was determined to have an affair with Ted. Assia was a very confused woman."
One night, after Sylvia had intercepted a phone call from Assia and confronted Ted, she fled to the Sigmunds for refuge.
"She was in a terrible state. She said: 'He lied to me and he's become a little man.' Sylvia idolised him and promoted his work but he had become this shifty person. It made her despise him. Sylvia was very clear-sighted, an honest and sincere person. Assia was none of those things."
Sigmund illustrates Assia's manipulativeness with an incident that happened after Sylvia's suicide. Ted took Assia to Court Green, and Sigmund was asked to show her round.
"When we got to Sylvia's room, which was padlocked, she said to me: 'Don't you feel a traitor?' What a question to ask me, knowing I had been Sylvia's great friend! It wasn't mischief; it was nastiness. I rushed downstairs in tears. Ted was tying up a carpet and weeping. I had never seen him weep before."
Shortly after Sylvia's suicide, Sigmund visited Hughes in London. "He looked absolutely distraught," she recalls.
"He handed me a copy of The Bell Jar [Plath's autobiographical novel] and said: 'It doesn't fall to many men to murder a genius.' When I remonstrated with him, he said: 'I hear the wolves howling at night.' I could see the man was in pieces.
"Though he didn't behave well with Sylvia, Ted was not the villain he has been made out to be. After Sylvia's death, he went from one affair to another, hoping he could assuage his guilt and misery."
Sigmund does not believe, as the book suggests, that Assia killed herself because she found out that Ted was being unfaithful.
"Even I knew he was having affairs with at least two other women. I think she killed herself because she realised that he would never marry her... that she and Shura would always be on the outside."
Weldon, who worked as an advertising copywriter with Assia in London in the Sixties, also has strong views about the protagonists. She points to the infamous list discovered by Assia's biographers Koren and Negev.
This reveals that the poet typed out two pages of instructions for his mistress; he ordered her to be out of bed by 8 am, to dress straight away and not to nap in the afternoon.
She was to teach German to Frieda and Nicholas, his children by Plath, for at least an hour a day and each week introduce "a recipe we have never had before".
The discovery of this list, Weldon feels, makes Hughes appear to be a tyrant. "At the time," she says, "this was how men behaved, especially if they were talented. Women were the normal sacrifice to art. In those days, men had art and women had babies. As a man, it was almost your duty to sap the vitality and female energy of those around you. Assia was serving a great artist."
In Weldon's view, the list is merely a "work schedule — something Ted banged out on a piece of paper to help [Assia]. It would have been very good advice. She was unused to children and baffled by the requirements of the job. Assia wasn't lazy.
"She kept beautiful, pretty houses... with spotless tablecloths and polished glasses, but in her heart she wanted a maid. She was used to something better than Court Green, a damp house with no central heating."
She has not spoken about Assia before because, she says, "I didn't wish to take sides. It was serious and it ended in death and I didn't want to engage with it on a gossipy level. You feel sympathy for them all: they all had their flaws. My view is you don't condemn any of them."
She says Assia once asked her if she would look after Shura if anything happened to her. "I didn't see anything potentially suicidal about it. I took it to mean if she should be run over by a bus. But in retrospect, one might have wondered... She was a responsive, funny person with conversation and a sparkly interest in the world," she adds. "Only when she became haunted by Sylvia did she become heavy and sad. That side of her doesn't come through [in the book] — any more than Ted's natural niceness and charm come through."
But at least, says Weldon, the new biography means Assia at last has a voice after years of being a footnote in literary history.
"She is now an equal partner in what went on. I am pleased she's being thought about. Now let's leave them in their graves and pray for their souls — and the little girl."

Ted Hughes revealed as a domestic tyrant who laid down law to mistress
By Nigel Reynolds, Arts Correspondent
(Filed: 09/09/2006)
The poet Ted Hughes, the lynchpin of the 20th century's most tragic literary triangle, was such a domestic tyrant that he issued his mistress with two pages of typed instructions on how to manage his house and children and even dictated what time she should get up.
The revelation is contained in the first biography of Assia Wevill, Hughes's mistress for six years, which is serialised in The Daily Telegraph from today.
Wevill, 42, gassed herself with Shura, her four-year-old daughter by Hughes, in 1969 after discovering that he was having an affair. It was an eery re-enactment of the suicide six years earlier of the American poet Sylvia Plath — the wife Hughes abandoned after starting an affair with Wevill. Yehuda Koren and Eilat Negev, the Israeli authors of A Lover of Unreason: the life and tragic death of Assia Wevill also disclose that Hughes and Wevill — a German-born Jew and a stunning beauty — started sharing Plath's bed in the London flat where she died within two days of her suicide.
Wevill, almost certainly unknown to Plath, was already pregnant by the man who was later to become Poet Laureate. Within six weeks, she was using the same bed to recover from an abortion.
The domestic instructions, described as a "Draft Constitution", were probably written in 1967 when Wevill and Hughes were living in Devon with Frieda and Nicholas, the poet's children by Plath.
In them, Hughes wrote that she was forbidden from staying in bed after 8am, from wearing her dressing-gown around the house and from taking a nap. She had to play with the children for at least an hour a day, teach them German and introduce each week at least one meal with "a recipe we have never had before". Hughes was exempt from cooking "except in emergencies".
Koren and Negev say that the poet and his family virtually airbrushed Wevill from history.
The authors talked to more than 70 friends and acquaintances of Wevill, including her three husbands, and unearthed a mass of personal documents such as her diaries, as well a heart-rending suicide note to her father.
Negev said yesterday that Hughes had initiated the affair, though, in one diary entry Wevill blames the ghost of Plath for making her suicidal. Negev said: "It was loving Ted that cost Assia her life."
Written out of history

Ted Hughes's wife, Sylvia Plath, famously killed herself. But what of his mistress, who four years later did the same? For the first time, Yehuda Koren and Eilat Negev tell the story of the woman that the poet tried to hide

Thursday October 19, 2006
The Guardian
A Lover of Unreason: The Biography of Assia Wevill by Yehuda Koren and Eilat Negev. Published by Robson Books, price £20.00.
Within a period of six years, Ted Hughes faced the sudden deaths of four people dear to him. In February 1963 his estranged wife, Sylvia Plath, gassed herself in her kitchen following his affair with another woman, Assia Wevill. He was just 32 when he found himself in sole charge of their children, Frieda, who was three, and Nicholas, barely one year old.
Six years later, in March 1969, Wevill killed herself and Shura, their four-year-old daughter. At that time, his mother Edith appeared to be getting on well after an operation on her knee, but Hughes was afraid that the news might affect her recovery. In the following weeks he shunned his parents, and did not visit, phone or write to them. When his father asked Olwyn, Hughes's sister, what the matter was, she told him but made him vow to keep it a secret. But he could not keep silent and told his wife. Edith suffered a thrombosis, lapsed into a coma and died three days later. Ted was certain that Wevill's suicide was the final blow.
In a letter to his close friend Lucas Myers, Hughes reflected on his part in the deaths of his wife and lover, confessing that with Plath it was his "insane decisions", while in Wevill's case it was his "insane indecisions". When he granted us a rare interview in London in October 1996, Hughes said Plath's death "was complicated and inevitable, she had been on that track most of her life. But Wevill's was avoidable." Perhaps this was why he tried to erase her from his life.
The press refrained, for some mysterious reason, from reporting the tragedy. The crime columns of the London newspapers that week in March 1969 ran items about the strangling of a wife in her home and the death of a girl who set fire to herself in Paris, but there was no word of the deaths of Assia and Shura Wevill in Clapham Common. Only one local paper, the South London Press, violated what amounted to a hush-up. Even there, the story was at the bottom of page 13, and omitted any hint of an intimate connection between the poet and the deceased.
Throughout his life, Hughes warded off biographers and journalists and asked his friends to refrain from mentioning him in interviews or in their memoirs. When his archive at Emory University in Atlanta, Georgia, was made available to the public in 2000, it was devoid of Wevill's presence in his life: none of the numerous letters they exchanged, the notes, drawings or photos, were there.
In the rare instances where he agreed to provide biographical details, Assia and Shura were never mentioned. He claimed that after Plath's suicide and until his marriage to Carol Orchard in 1970, he raised his children assisted only by members of his family or a local woman who helped with the daily chores - that for all those years, he was looking for a permanent feminine figure but "the right woman failed to materialise". In fact, Wevill lived with him in what she called Plath's "ghost house", 23 Fitzroy Road, London, and then in Ireland and Devon, and mothered his children.
In May 1962, Assia and her third husband, the Canadian poet David Wevill, were invited to spend a weekend with Plath and Hughes, who were then living in the village of North Tawton in Devon. It was on that weekend, as Hughes later wrote in a poem, that "The dreamer in me fell in love with her". Six weeks passed before he and Wevill met alone for the first time, when he came to London for a meeting at the BBC.
But Plath was quick to discover the budding affair. She ordered him out, and he was happy to comply. The following day he knocked on the Wevill's door carrying four bottles of champagne. Wevill made no secret of Hughes' ferocious lovemaking among her office friends. Equally repelled and fascinated, she told Edward Lucie-Smith, "You know, in bed he smells like a butcher." In the next two months he shuttled between the two women.
In mid-September he and Plath took a holiday in Ireland. On the fourth day he disappeared. His whereabouts have remained a mystery not only to Plath but to subsequent biographers and scholars. However, in our research we discovered that when Hughes embarked on the Irish trip, he already had a ticket to another destination. Ditching Plath in Ireland, he hurried to London to meet Wevill, and the two of them headed south for a 10-day fiesta in Spain. He and Plath had spent their honeymoon there, and she hated the country. For him and Wevill, the trip was a delight, providing them with a creative boost: a film script that they had started writing together.
When he returned home, Hughes had a terrible row with Plath; he refused to give up his mistress and left for London permanently. Two months later, Plath moved to London as well. Hughes and Wevill were no longer making a secret of their affair. They were seen everywhere, so much so that many people mistakenly thought that they were actually living together.
On February 11 1963, Plath ended her life. Two days later, Myers came for a condolence visit and found Wevill resting in Plath's bed. A month later Hughes and Wevill decided to abort the child that Wevill was carrying.
Wevill and her husband, David, agreed to a six-month trial separation, and he went to Spain, while she moved in with Hughes and his children. They spent the summer vacation with Hughes's parents in Yorkshire. In her diary, Wevill described a family dinner: as she was leaning over the table to give Frieda her food, she and Hughes collided in a kiss.
In September 1963 Hughes returned with his children to Devon, leaving Wevill on her own in the death-flat: he wanted some time to himself and she had serious doubts about his commitment to her. When David returned from Spain, he joined Wevill in Plath's flat.
The affair continued, but they lowered its profile and invented a secret code for their correspondence. Hughes dispatched daily love letters to Wevill's home, addressed to F Wall Esq. It was a private joke between the lovers, that Hughes was the fly on the wall at the Wevills'. It is puzzling as to why they went to all this trouble when they could have used Wevill's office address, as they had done before: was it for the thrill, and the romantic intrigue? Alexandra Tatiana Elise (nicknamed Shura) was born on 3 March 1965. Ten months later, Wevill left David and moved with Ted to Ireland. It was a time of bliss, and Hughes was delighted and relieved that his children had taken to their half-sister.
Hughes was exploding with ideas. He even found the strength to probe into the suicide of his wife and began writing Crow, handing Wevill the drafts to comment on. Later, he dedicated the book to her and Shura. Wevill's diaries, still in private hands, give a unique account of Hughes at work, "like a great beast, looking over an enormous feast, dazzled and confused by the variety".
Wevill was a perfect partner: artistically inclined, she wrote some poetry and was a rather skilful painter, but she was not ambitious and had no artistic ego herself. "He's almost incapable of performing one word wrong," she wrote admiringly. She said she felt reverence in the company of "one of God's best creations".
Together, they were working on a book of Hughes's poems and her drawings. The theme was A Full House, a pack of cards in which the kings, queens and knaves were biblical, mythological and historical figures.
The poet and translator Michael Hamburger, Hughes' good friend, remembers another project of Wevill and Hughes: Wevill showed him "miniature paintings in brilliant colours with many animals and plants". Neither project materialised, and though some of the poems survived none of Wevill's drawings has.
Originally, they planned to stay in Ireland for five years, but after a few months they had to return to Devon, to tend to Hughes's ailing mother. His parents were dismayed by their son's scandalous relationship with the haughty, thrice-married woman: they feared it had ruined his reputation. Hughes's father determinedly ignored Wevill's presence. He never spoke to her, refused to sit at the same table and averted his eyes when she put a plate of food in front of him. And in any disagreement between Wevill and his parents, Ted invariably sided with them.
Edith Hughes was moving from one bout of illness to another, and eventually Hughes realised that she would never get better as long as she and Wevill lived under the same roof. He initiated a disengagement plan: Wevill and Shura would return to London and wait there until his mother was strong enough to return to her home in Yorkshire. On odd weekends Wevill and Shura came down to Devon, and he visited them in his trips to London. They continued looking for a house of their own, but Hughes found fault with them all. It dawned on Wevill that being at his side at the time of Plath's suicide had contaminated her for ever, and that he would never marry her. "I have lived on the dream of living with Ted - and this has gone kaput," she wrote in her suicide note to her father. "There could never be another man. Never."
Shura had become the core of Wevill's existence, and she was quite certain that if left motherless, the four-year-old, pampered child would be a second-class citizen in the Hughes household. She was afraid that Shura was too old to be adopted, and did not wish her to grow up alone as a foster child, an orphan. Her murderous act was thus the outcome of a distorted over-responsibility: "Execute yourself and your little self efficiently," Wevill had written in her diary three days before.
Soon after her death, Hughes wrote a poem in which he tormented himself about having been destructive towards his nearest and dearest "who were my life". He never published it. Was it because it contrasted with the account that he wished to leave for posterity? In 1990, he published a volume of 20 poems, Capriccio, which revolved around Wevill. In it, he blamed her for consciously burning herself on Plath's funeral pyre.
The invisible woman
Assia Wevill was airbrushed from the Hughes/Plath heritage. Peter Porter welcomes her restoration by Yehuda Koren and Eilat Negev in A Lover of Unreason

Saturday October 28, 2006
The Guardian
A Lover of Unreason
by Yehuda Koren and Eilat Negev
320pp, Robson Books, £20
Looking yourself up in the index, Norman Mailer-like, might be a good way to joke-start a review, but not, I think, here. My name occurs a number of times in this biography of Assia Wevill, but whatever my ego might have hoped for or resented, reading the full story has only revived an acute horror at what happened more than 40 years ago.
The two Israeli authors are not stylists - their tone is that of a black-edged issue of Hello! - but they have assembled in great detail the life of a remarkable woman whom many of us knew and loved but whom we all seem to have allowed to be airbrushed out of literary history. For me to have waited till the main actors are dead to lay at the door of Ted Hughes and the literary establishment the cruelty of excising Assia's true part in the Hughes/Plath heritage, assigning her only the role of marginal temptress, may seem a cowardly act. My excuse is the lack, up to now, of any written record to support my conviction that a common front was declared against her soon after her death. In the name of a greater legend she had to be kept in the background.
When Hughes became Assia's lover and left Sylvia Plath in 1962, her eclipse was set in motion. While she was not a poet of genius, as Plath was, she was more than just a beautiful woman who set her cap at a celebrated poet. She had wit, charm and generosity, and while she could be wilful and self-dramatising, she was also natural and straightforward - never in my eyes the "femme fatale".
The book's title is from her self-composed epitaph: "Here lies a lover of unreason, and an exile." There is another epitaph: "Assia was my true wife and the best friend I ever had" - this from a letter of Hughes's written after her suicide in 1969. But any connection with her was suppressed by him at the inquest and, more damagingly, she appears either sidelined in his writing or demonised, as in "Dreamers", in Birthday Letters
We didn't find her - she found us
[ ... ]
Her German the dark undercurrent
In her Kensington jeweller's elocution
Was your ancestral Black Forest whisper -
[...]
Warily you cultivated her,
Her Jewishness, her many-blooded beauty
[ ... ]
Who was this Lilith of abortions
Touching the hair of your children
With tiger-painted nails?
[...]
She sat there in her soot-wet mascara,
In flame-orange silks, in gold bracelets,
Slightly filthy with erotic mystery -
A German
Russian Israeli with the gaze of a demon
Between curtains of black Mongolian hair.
These lines are excerpts from a violently hostile text. The poem ends: "the dreamer in me / Fell in love with her, and I knew it".
The Birthday Letters are addressed to Plath; Assia is their subject only in this quoted poem. That Hughes should use one suicidal woman to excuse himself to another is extraordinary, but more so is the contrast between this denunciation and the passionate life he shared with her from 1962 until her death. Time did not bring reconciliation or empathy.
Yehuda Koren and Eilat Negev have traced her surviving papers and diaries, held chiefly by her sister in Canada, and have interviewed some of those who knew her in Israel, Canada and England. Nothing that puts Hughes in a poor light is not supported by his own words. Assia's most scarifying observations are directed at herself; their agony is a via dolorosa of love's exchanges with revulsion.
Assia Gutmann was born in Berlin in 1927. Her father, Dr Lonya Gutmann, was a Russian Jew married to a Lutheran nurse. He removed the family to Palestine in the 30s, recognising that, even with an Aryan wife, he would have no future in Germany.
Neither he nor Assia had much sense of Jewish identity or interest in Jewish culture - and even less in what was to be the new Jewish state. They were lovers of European high culture - the great novelists, poets and composers whose names recur in her correspondence. She grew up speaking German, Hebrew and English. Dr Gutmann was a bon viveur - Palestine/Israel was exile to him. Assia didn't attend any Jewish school, but rather an academy for well-off Arab children who identified with the Mandated British. Somehow she acquired a beautifully modulated English voice long before she set foot in Britain. In "Dreamers" Hughes declares "her speech Harrod's". I found it more melodious than affected: perhaps Australian class worries are different. The Gutmann family strategy was to get out of Palestine, especially after war erupted between the resident Jews and the British.
In her late teens Assia was already a remarkable beauty with a poised dress sense but no money. Her deliverance came with her attachment to a British soldier, John Steele, who took her to England and married her there in 1947. Her family followed. The marriage collapsed but they all went to Canada in Steele's footsteps. There, not long afterwards, she met Richard Lipsey, a Canadian student who married her in 1952 and set out with her for the London School of Economics in 1953. On the boat was another young Canadian, the poet David Wevill, returning to Cambridge to finish his degree.
In 1955, the so-called Group, a Cambridge gathering of undergraduate poets, reconvened in London with Philip Hobsbawm, a pupil of FR Leavis, presiding. It was at Hobsbawm's flat in Stockwell that I first met Assia and David Wevill. Though still married to Lipsey, she and David were together whenever possible. David was as attractive as she was, and also courteous, a talented writer and formidably intelligent. The story of their eventual marriage is a sort of fairytale until, while answering an advertisement for a London flat placed by Hughes and Plath in a newspaper, the fourth and fatal attraction of her life began. My first wife, Jannice, and I saw the Wevills frequently: we thought of them as close friends. I found Assia's beauty no strain - she was gestural and extravagant but more usually quiet and serious-minded.
Settling in the dead Plath's bed was not a propitious start to hers and Hughes's relationship: this much-married woman was finally forsaken by the one man she most wanted to spend her life with. David behaved with courage and dignity. When Shura, Assia's and Hughes's daughter, was born in 1965, Assia was still living with David, who acknowledged her as his child. The strain became too much and though he was greatly admired here as a poet, he returned to North America in 1966. Many years later he wrote a poem about Assia entitled "Apples and Apples":
I came upon her early.
She came upon me late.
[...]
For her
the subterfuge of languages.
For me the words we shared.
Apples and apples. A door open
is always just closing.
No joy there now, no grief.
Fierce numbers feed the stars.
A picture of one of Assia's drawings is reproduced in this book, captioned: "For sweet Ted on his birthday, some apples."
Her account of David is affectionate: "the absolute grace of him - his beautiful head in profile, straight pale hair ... the sun in ashes". Jannice was sad that we saw Assia seldom after 1965. Her attempts to find a modus vivendi with Hughes, especially to settle in a house of their own, foundered. Hughes's mother and father disliked her and treated her resentfully. A lone woman, looking after a young child, she was at the mercy of earning money, and advertising was becoming more demanding and uncertain. Koren's and Negev's account of her gassing herself and Shura is sympathetic and restrained.
She had always encouraged Hughes's writing - the best poems in Wodwo and Crow were written under her aegis. A Lover of Unreason enables us to appreciate something of her own ability with language. She left farewell notes to Hughes (contents missing from the envelope) and to her father. To Gutmann she wrote: "The prospect before me is so bleak that to have lived my full life-span would have entailed more misery than I could possibly endure. Please don't think I'm insane, or that I have done this in a moment of insanity. It was simple accountancy. And I couldn't leave little Shura by herself. Goodbye, Lonya, Father. My past protector. I miss you very much."
Peter Porter is editor of The Selected Poems of Lawrence Durrell (Faber)
SCOTLAND'S NATIONAL NEWSPAPER ONLINE
October 28, 2006
Sorry affair
Review by AMY MATHIESON
A LOVER OF UNREASON: THE LIFE AND TRAGIC DEATH OF ASSIA WEVILL
BY YEHUDA KOREN AND EILAT NEGEV
Robson, 320pp, £20
WHEN SYLVIA PLATH committed suicide in 1963 her husband, Ted Hughes, was with another woman, Assia Wevill. Wevill, who was carrying Hughes's child at the time, has remained that "other woman" in the public mind, and more specifically in the battle between fans of Plath and fans of Hughes. This fascinating, respectful and dignified biography of Wevill, who took her own life and that of her and Hughes's child, Shura, is an attempt to flesh out that narrow and one-dimensional view.
It succeeds brilliantly. There has been a great deal of prurient digging around in the lives of Plath and Hughes, especially since Hughes's death in 1998. But Koren and Negev have resisted the urge to gossip and speculate, taking care to go with the facts as much as possible.
Given that all biographers fall in love with their subjects to a certain extent, it is perhaps inevitable that Hughes does not come out of this account particularly well - the authors are desperate to be fair, but they cannot help damning him with detail (one mind-boggling revelation: shortly after Wevill's suicide Hughes married one mistress, Carol Orchard, in secret, then rushed back to inform his other mistress, Brenda Hedden, in bed, of this marriage).
Born Assia Esther Gutmann in Berlin in 1927 to a Latvian Jewish father and a German Gentile mother, Assia Wevill was a pretty child who became a beautiful adult. According to her sister, she was self-conscious about her looks, often deriding them, but she cared about clothes and enjoyed dazzling men. When her family fled Germany for Palestine, she caught the eye of a British officer, John Steele. Her mother, anxious to get to England, wanted her daughter to become his wife, but it wasn't until the war was over and Assia left for London herself, that she married Steele.
The couple emigrated to Canada, where Assia met Richard Lipsey, an economics student. They fell in love and, impulsively, she left Steele. Soon, they were married, but on the boat back to England Assia met husband number three, David Wevill, a young Cambridge graduate who wrote poetry. Once in London the two began an affair and soon she had left Lipsey. This third relationship, which soon became a marriage, seems to have been the most successful of the three; Assia took a job in an advertising agency (one boss was Fay Weldon) and took pleasure in her husband's writing and his literary friends.
One of those friends, of course, was Ted Hughes. At the time the four of them met (the Wevills, Hughes and Plath), the Hughes-Plath marriage was in trouble, according to Koren and Negev. Here, Wevill's biographers are at pains to lay certain myths to rest: the infamous "kiss" that Hughes is reputed to have given Wevill in his kitchen, kicking off their affair, is played down; they say that Wevill herself gave little importance to it, and subsequently shopped for a tapestry pattern that she knew Plath would like.
But once Hughes had left a note at Wevill's advertising agency, saying, "I have come to see you, despite all marriages", their fates, as they say, were sealed. Wevill and Hughes embarked on a passionate affair, he and Plath separated, and Plath subsequently killed herself. Wevill is reported as asking after the event, "What does it have to do with me?" She moved into Plath's flat with Hughes and his two children by Plath, Frieda and Nicholas, and in spite of gossip, seems to have done a sterling job in caring for the two children. Her own baby by Hughes was aborted, but after a subsequent pregnancy Shura was born.
Hughes never publicly acknowledged Shura as his daughter, a source of great pain to Wevill. His reluctance to marry her and his indecision about their living arrangements only added to her anxiety that the ghost of Plath had come between them. In fact, what had come between them was Hughes's affairs with Hedden and Orchard. In March 1969, after a day of rows about where they should live, Wevill gassed herself and her six-year-old daughter.
It is a traumatic and painful read, this account of a life unfulfilled and cut short. Wevill seems to have found it impossible to find self-definition; she constantly defined herself through men. She left three husbands, but would fly into jealous rages when she found her exes had moved on to new loves; she might castigate Plath for killing herself, but as her relationship with Hughes petered out, she grew more and more subservient, writing aching, begging letters to him.
Hughes drew up "house rules" for Wevill to obey (possibly an attempt to control her wilder tendencies and give her day some structure), and she mentions in her journal the existence of a "second novel" by Plath, discovered just after Plath's suicide. This novel has never been found and it is only mentioned in Wevill's diaries. Is it possible that Hughes destroyed it?
Wevill herself comes across as quite a handful: beautiful, exotic, sophisticated and intelligent, but also erratic, emotionally inconsistent, and ultimately unable to cope with the intensity of her feelings for Hughes. It is only right that someone should defend her corner after all this time. Koren and Negev do not excuse the murder of her daughter, but they do attempt to understand what drove Wevill to do it. I defy anyone not to view the "other woman" in the Plath-Hughes relationship more sympathetically after reading this book.
La trágica tiranía del poeta laureado
Un libro revela la despótica relación de Ted Hughes con las suicidas Sylvia Plath y Assia Wevill
LOURDES GÓMEZ - Londres
EL PAÍS - Cultura - 17-09-2006
La gran poetisa estadounidense Sylvia Plath, su marido, el también gran poeta británico Ted Hughes, y la amante de éste, Assia Wevill, compusieron un triángulo de muerte. La sombra de Sylvia Plath, que se suicidó en febrero de 1963, dos años después de que Hughes la abandonara por Assia, nubló la íntima relación de ésta con el poeta. Y la tragedia volvió a repetirse la noche del 25 de marzo de 1969, cuando la amante de Hughes dejó abierta la llave del gas de su piso de Londres y murió, llevándose también la vida de la hija de ambos, Shura. Una reciente biografía desempolva detalles de la tormentosa trayectoria de ambos y revela el tiránico régimen de convivencia que le exigió el controvertido poeta laureado británico.
Los vértices de un triángulo maldito se unieron en 1961, año en que se conocieron las dos parejas, la compuesta por Ted Hughes y Sylvia Plath y la que formaban David Wevill, también poeta, y su mujer Assia. Ésta tenía 34 años y una larga experiencia en cuestiones de amor y de supervivencia. Había huido con su familia de la Alemania nazi para instalarse en Tel Aviv, donde conoció a su primer marido, el sargento británico John Steel. Se casaron en 1946.
De una belleza "salvaje", Assia era una mujer independiente y con fama de salirse siempre con la suya. Licenciada en Literatura por la Universidad de Vancouver, escribía poemas y trabajaba en una agencia de publicidad. En una travesía desde Canadá, en 1960, conoció a David Wevill y rehízo con él su vida en Londres. Hasta tropezar con Hughes.
"Voy a seducir a Ted", anunció a su jefa publicista la víspera de visitar a Hughes y Plath en su caserío de Devon. Fue el principio de la cuesta abajo que detallan con precisión los periodistas israelitas Yehuda Koren y Eilat Negev en A lover of unreason: the life and tragic death of Assia Wevill (Un amante de la sinrazón: la vida y trágica muerte de Assia Wevill). Para construir la biografía, los coautores entrevistaron a 70 amigos, conocidos y familiares de Assia. También hablaron con Hughes un año antes de que muriera de cáncer en 1998. Tuvieron además acceso a los diarios, cartas personales y una nota de suicidio que escribió a su padre, el médico Lonya Gutman.
Wevill se sintió atormentada con el suicidio en Londres de Sylvia Plath. Creía que los íntimos de la poetisa le culpaban de destrozar su matrimonio con Hughes. "La hostilidad y el afilado desprecio de los amigos de Ted son a veces insoportables", confesó a su hermana Celia Chaikin. La sombra de Plath se entrometió en la relación. La poetisa había dejado sin concluir una colección de poemas, el aclamado volumen Ariel, que reordenó su viudo. Hughes, en cambio, destruyó el diario personal para evitar que lo leyeran sus dos hijos, Frieda y Nicholas. También "perdió o hizo desaparecer", según se afirma en la biografía, el manuscrito de una segunda novela que preparaba Plath en 1963. Koren y Negev aseguran que Assia leyó ambos manuscritos y que enfureció al verse retratada entre líneas como "mujer gélida y árida".
"Sylvia está creciendo en Ted, enorme y espléndidamente. Yo me encojo día a día, mordisqueada por ambos. Me comen", escribió en su diario. "Llevamos cinco días viviendo en paz", añadió en junio de 1963, "el periodo más largo desde que murió Sylvia". La desaparecida poetisa anulaba la autoestima de Assia y le arrastraba hacia el abismo. Y, como antes había experimentado Plath, también a ella le comían los celos. Una de las amantes de Hughes, la asistenta social Brendan Hedden, confirma su fama de mujeriego y sus infidelidades: "Nos mantenía a una agradable distancia: Assia, en Londres, Carol Orchard [su futura segunda esposa] en North Tawton, y yo en Welcome.... Éramos las gallinas en el corral compitiendo por los favores del gallo". Mientras, la relación entre Wevill y Hughes estaba a punto de explotar. Para restaurar la armonía, el poeta propuso un código de conducta, englobado en un "borrador de constitución", que parece un manual de tiranía doméstica. De acuerdo con la biografía, Hughes exigió a su amante y madre de su hija Shura que jugara con Frieda y Nicholas, fruto de su matrimonio con Plath, que vivían con la pareja, al menos una vez al día. También debía enseñarles alemán dos o tres horas a la semana. Y cocinar una nueva receta cada semana e introducir a Frieda en el arte culinario. "Él estaba exento de cocinar", señalan los coautores.
Además, Assia debía levantarse a las ocho de la mañana y no podía andar en bata por la casa. Tenía prohibido echarse siesta por la tarde. También debía mejorar su comportamiento, mostrarse agradable con los amigos del patrón y proyectar su herencia alemana e israelí, olvidándose de cualquier sofisticación británica. "Una exigencia extraordinaria para quien llevaba 20 años viviendo en Inglaterra", observan los coautores.
Poco se sabe de la reacción de Wevill a la constitución de su amante. Pero la distancia, física y sentimental, se agrandaba día a día. "Quiero estar contigo. No lo retrases mucho, querido, porque no me será posible retornar a ti. Me habré convertido en una estatua de sal", amenazó la desesperada mujer. Y a su familia le confesó: "Me siento suicida". No era la primera vez que la depresión y desilusión bloqueaban su espíritu. El propio Hughes trató de explicar la situación en una carta: "Nuestra vida se complicó tanto con los viejos fantasmas... Me ponía a prueba repetidamente, diciendo que debíamos separarnos... Era una mala costumbre, parte de nuestras viejas dificultades, y cuando me lo repitió por teléfono ese último día, no me resultó nada nuevo".
Hughes y Wevill riñeron la mañana del 25 de marzo de 1969. Al anochecer, Assia llevó una cama a la cocina. Acostó en ella a Shura, de cuatro años. Preparó un combinado de alcohol y pastillas de dormir. Encendió el gas del horno. Y se tumbó en el colchón junto a la pequeña. La au pair descubrió horas después sus cadáveres. En una mesa encontró dos cartas dirigidas al padre y al amante de la suicida.
Seis años antes, Sylvia Plath se había suicidado en circunstancias similares. Pero no se llevó a sus hijos, que dormían en la misma casa. Les dejó leche y galletas por si tenían hambre al despertar.
"La muerte de mi primera mujer fue complicada e inevitable. Llevaba en esa pista la mayoría de su vida. Pero la de Assia pudo evitarse. Su muerte estaba totalmente bajo su control, y fue el resultado de su reacción a la acción de Sylvia", señaló Hughes a los coautores. A Assia y Shura Wevill les dedicó su libro Cuervo, de 1971, además de otra docena de poemas. Aquejado de cáncer, fue desnudando el tormento interior acumulado desde el suicido de Plath en Cartas de cumpleaños, su impactante colección de versos publicada en 1998.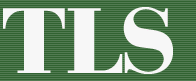 The TLS n.º 5146, January 19, 2007
Biography
Fatal blade
Elaine Feinstein
Ywhuda Koren and Eilat Negev
A Lover of Unreason
The Life of Assia Wevill, Ted Hughes' doomed love
320 pp. Robson Books, £ 20
1 86105 974 4
Assia Wevill (née Gutman) was a beauty who might perhaps have been a bold courtesan in another age; she probably never aspired the happy domesticity her friends speak of her wild generosity, her ready wit and the pleasure she took in recounting anecdotes. What she valued most in herself was her allure for men. When she provoked Ted Hughes's desire one fateful weekend in Devon in 1962, however, she set in motion the mechanism of her own destruction as precisely as any heroine in a tragedy by Racine.
It is hardly surprising that Assia impressed both Hughes and his wife, Sylvia Plath, with her worldly assurance. She spoke five languages, and had lived in as many countries. She was already on her third marriage, and her relationship with her present husband had begun while she was still married the her second. Yet for all her cool composure, she felt herself the be as her friend Mira Hamermesh described her to me –"driftwood". In A Lover of Unreason, Yehuda Koren and Eilat Negev make good use of new material to explain that vulnerability. They have spoken with her husband David Wevill, the poet Nathaniel Tarn, and Assias sister Celia, and have had access to letters and diaries in Celia's possessioen.
Assia was the first child of a Russian Jewish doctor, who would have liked a more glamorous life. He married a Lutheran, much against his father's wishes, and moved to Germany. When Hitler came to power, Dr Gutman could no longer practice medicine, and made for Palestine, though he was no Zionist; other countries insisted he retake his medical exams. Assia's stories of SS officers going up and down their train may be fictional, but the move was a major dislocation for a child of six. When they reached Palestine, the family had other reasons the feel alien: Assia's mother was a non-Jewish woman in a Jewish town, and Dr Gutman found the place provincial. They chose to live in the German colony in Tel Aviv; and when war began, all Germans became suspect.
Assia's intention when the war ended was to move to London and enjoy life among artists. She found a place in art school easily enough, but in the upshot her first marriage took her to British Columbia. Both that marriage and her next were dissolved more or less amicably. David Wevill, whom she met on the boat she took back to England, was a handsome young poet. They were married in Rangoon in May 1960, and when they returned to London both found employment in the advertising world.
Ted Hughes and Sylvia Plath, who had decided to move to Devon, met the Wevills when they were subletting their flat in Chalcot Square in London. All four were taken with one another, and a few months later the Wevills were invited to Court Green, the Hugheses' home. It seems clear that Assia wanted to make Ted fall in love with her on that visit; not so obvious what she hoped might come next. Ted took the initiative, leaving a note at her advertising agency, saying: "I have come to see you despite all marriages". She replied with a single blade of grass in an envelope. Their first sexual encounter was in a hotel in King's Cross, but their longer-term intentions were uncertain. Indeed bat phone call from Assia to Court Green, which went into a Plath poem, perhaps suggests a wish to clarify the situation.
Wbat happened when Plath threw Hughes out of the house was that Hughes went to stay
with Al Alvarez, a friend of both and a powerful supporter of their poetry. Although Ted wrote to his brother Gerald that a break-up with Sylvia was now "inevitable", and that he welcomed his new freedom it is far from clear that he had any intention of throwing in his lot permanently with Assia. Nor did she break up her marriage with David. Tad continued to see Sylvia and the children when they came to live in London, and it may be that in the last few days of her life there was a rapprochement. This at least is what he told his friend Lucas Myers two days alter Sylvia's death. Years later, he repeated the claim in a letter to Aurelia Plath. What did he tell Assia? She moved into the Chalcot Square flat, but she did not abandon David, and often returned to live with him.
When, in 1964, Assia discovered that she was pregnant, she told Lucas Myers that she knew it was Ted's child", but that David had every reason the think the child might be his. Assia's letters, from this point on, show how desperately she came to need Ted's commitment. That is why, after the birth of her child Shura, Assia moved to Court Green, giving up her well-paid job the de so. She needed the be adored; instead, Ted was writing Crow in his garden shed. Not only was she looking after the three children, she soon had to share the responsibility for Ted's parents. Ted's father could not bear the sight of Assia; and Ted's mother was often seriously ill. Moreover, she was perceived as foreign in the village of North Tawton.
When Assia returned the London with Shura in 1968, she was, in Fay Weldon's words, stolid with misery". Ted visited her in Clapham, but she felt he took little interest in Shura, and gossip from Devon about his new relationships made her feel old and unloved. After a quarrel with him on the telephone, Assia gave Shura a drink which contained sleeping pills, before lying down with her daughter in her arms and turning on the gas.
In several of the poems in Capriccio, Ted attributes Assia's despair to her childhood terrors and her sense of being ineluctably an alien. Fay Weldon put it down the her fear of abandonment and says that seeing as much made her a feminist. Yehuda Koren and Eilat Negev's book, which has taken many years to research, is a necessary contribution to the debate, and restores Assia to her rightful place as the sad protagonist in her own life, rather than an interloper in another woman's story.
Unfortunately, this focus means that Ted Hughes comes out of the book as little more than a sexual predator, often callous, and sometimes financially mean. What in missing is any sense of the complexity of his inner world or the generosity of his spirit.
Pages about Sylvia Plath and Ted Hughes on this site:
Poem Morning Song, by Sylvia Plath
Poems on "Sylvia Plath reads" - here and here
Os meus livros sobre Sylvia Plath
Sylvia Plath: Ariel (The Restored Edition)
Sylvia Plath - Na Caverna do Barba Azul – Independente (2000)
Sylvia Plath: Lady Lazarus –Público (1992)
Zé Susto e a Bíblia dos Sonhos - Público (1995)
SYLVIA PLATH - o filme em Lisboa
HER HUSBAND - Hughes and Plath - A Marriage, by Diane Middlebrook - here and here and here and here
SYLVIA PLATH & TED HUGHES - Exhibition in New York
TED HUGHES - Collected poems - here and here
The biography of Ted Hughes, by Elaine Feinstein
Poems: Anniversary, For the Duration and Prometheus in His Crag, by Ted Hughes